Over the last 17+ year's we've been married, my husband and I have have made a lot of moves. We have lived in the Southwest and the Midwest. (Specifically, we lived in New Mexico, Indiana, New Mexico again, Illinois and now we are back in New Mexico for good.)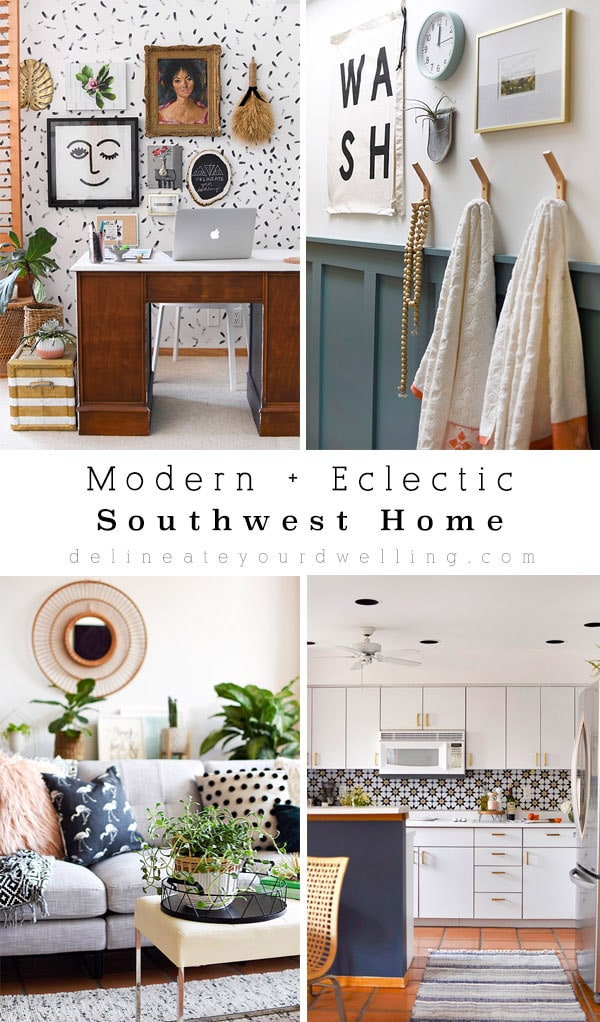 You can see that my personal style has slowly changed over time and with each passing year, I feel like I am honing in on it a little better.
I am on a journey to create a home that feels fully like us and yet still nods to our current desert life.
Paint Colors I've used in our home :

You can read more in depth about my Interior Paint colors here.
How to create a Modern Southwest home: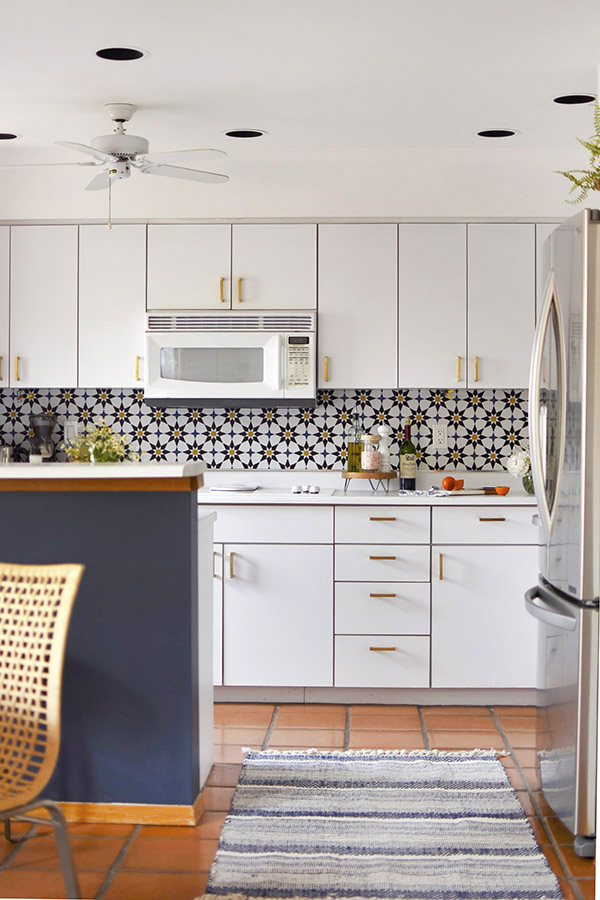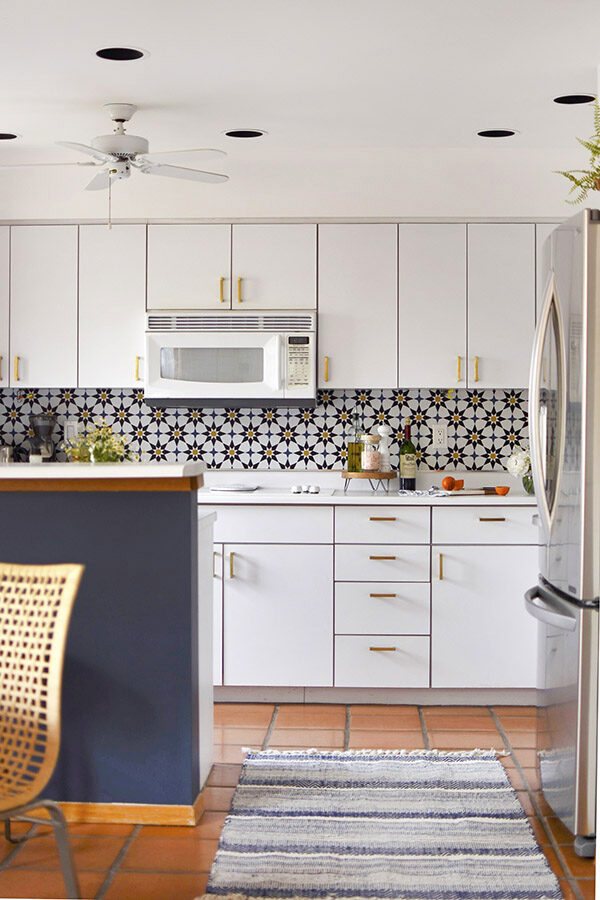 LIVING ROOM –
Our living room is probably the best room in our home. With over 12′ tall ceilings and a wall of windows facing the local Mountains, this room is full of sunshine year round. I've kept this room all white, but added personality and character to the space with unique wall art, a wall of built-in Southwest nichos and a dramatic but simple fireplace.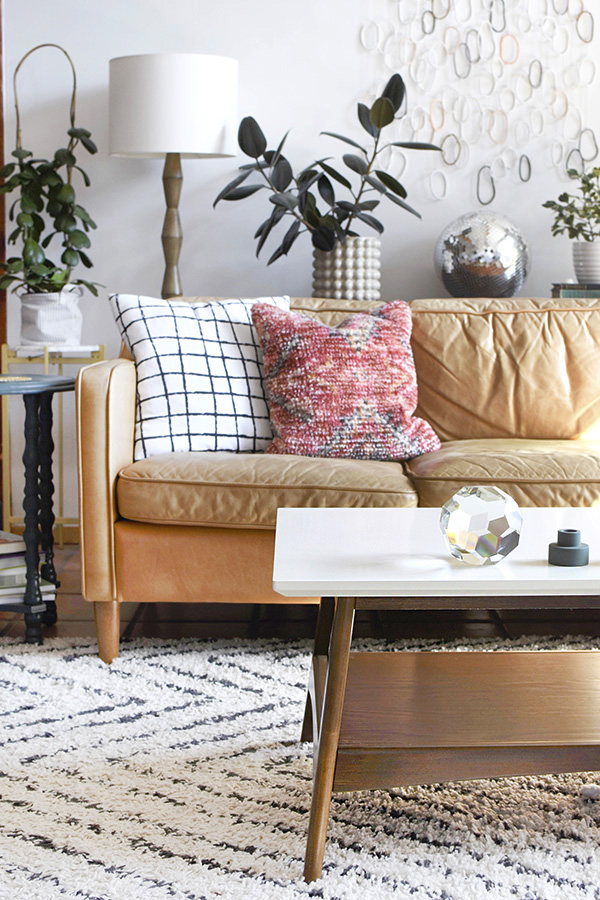 Living Room Projects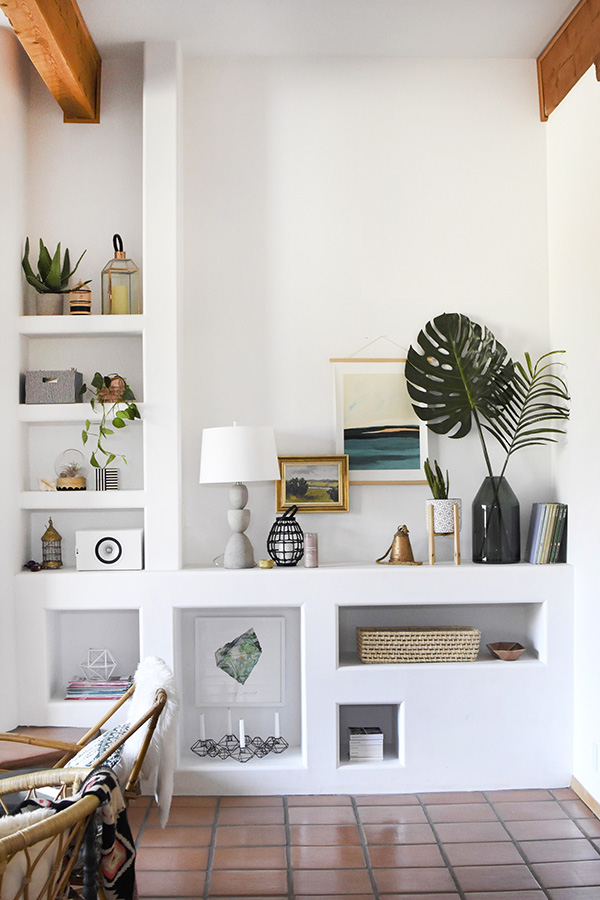 SHOP our living room –


KITCHEN –
Our kitchen is a sea of outdated white cabinets, but I knew with just a little effort I could really give the space a new fresh look. I gave the kitchen walls a fresh coat of white paint and added a dark blue to the island. Then I put on new gold cabinet hardware and installed Moroccan Removable Wallpaper on the backsplash that had previously been mirrors.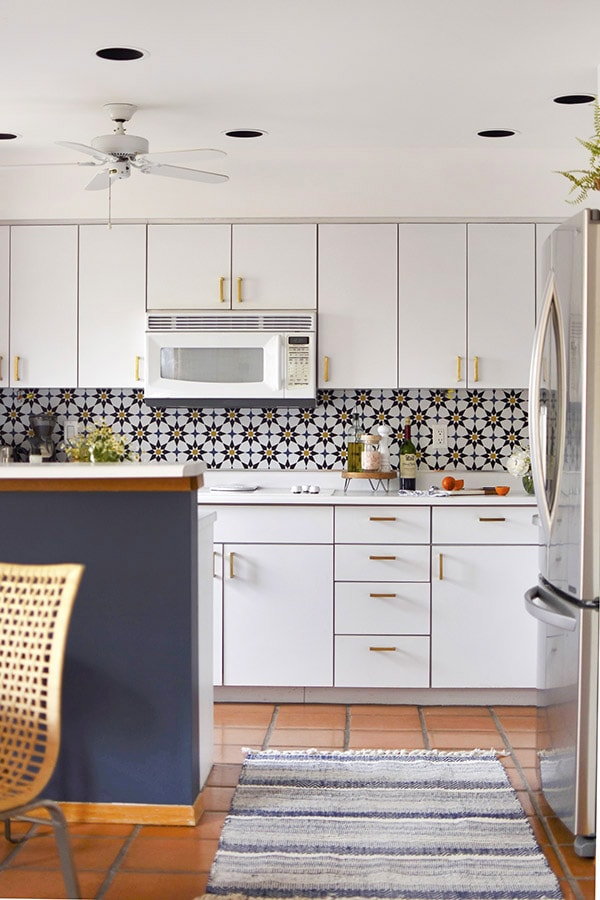 Kitchen Projects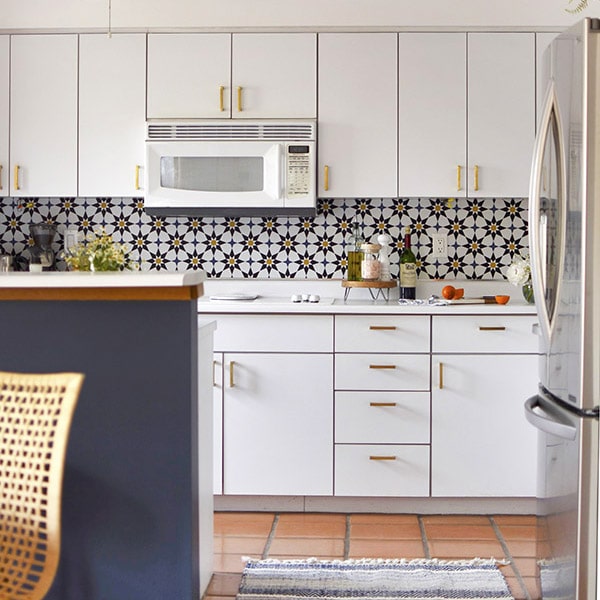 SHOP our kitchen –


FRONT ENTRY –
I participated in a New Year New Room four week challenge to update our front entry! See all the fun DIYs that went into creating this new Boho feel, below.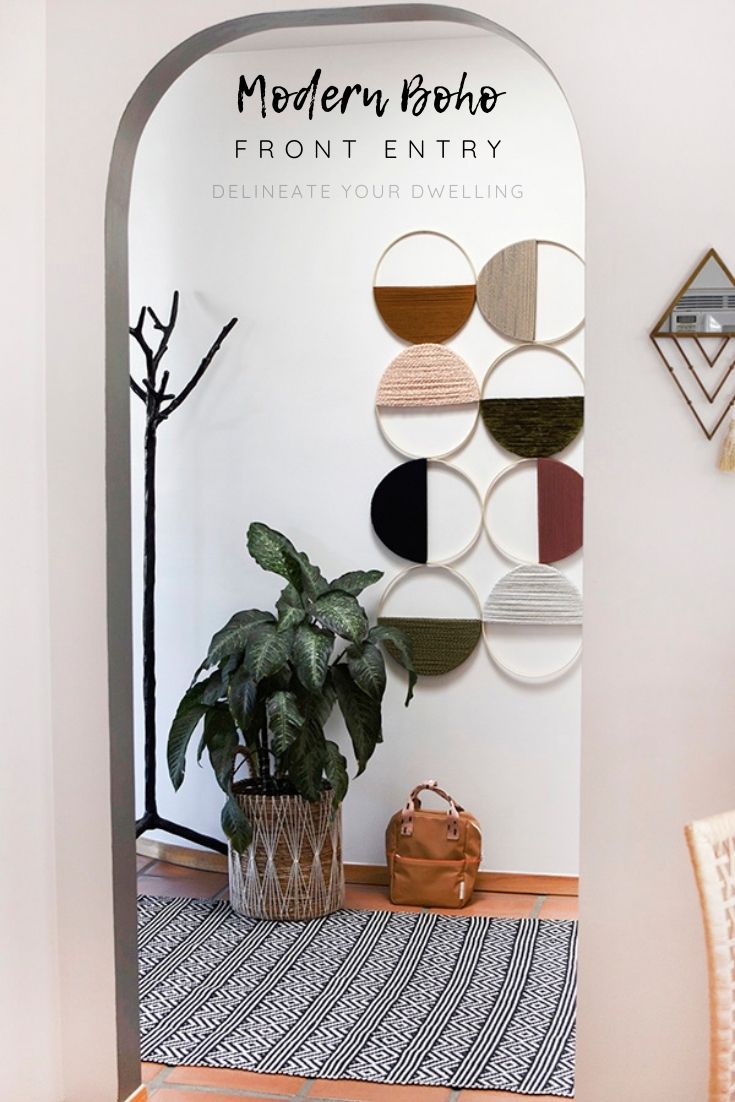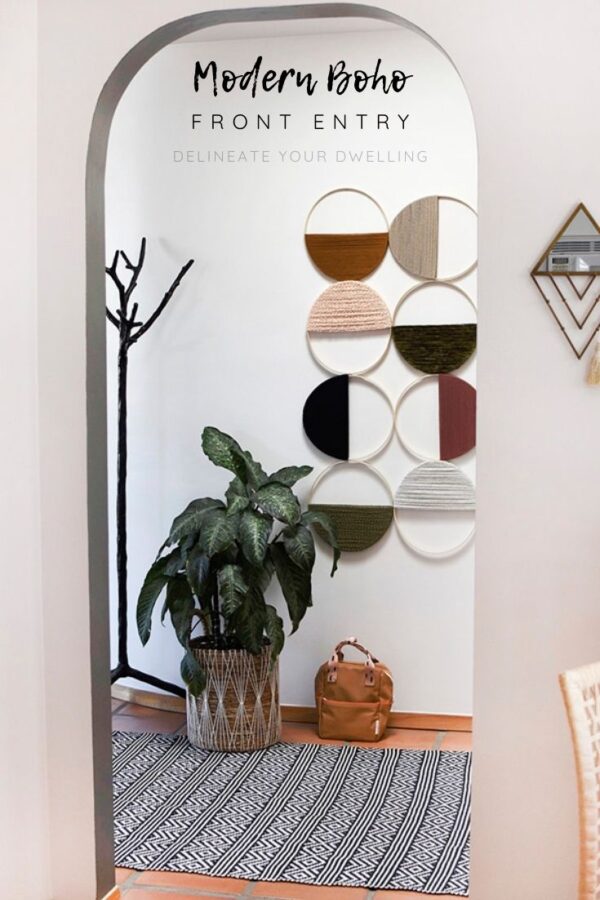 Front Entry Projects
DINING ROOM –
Our dining room had such potential, but it was creamy and tan and orange – yikes. I gave this room a fresh coat of white paint, added black diamond decals and installed a fun modern light fixture for an entirely new look! It was also featured in HGTV magazine in a two page spread!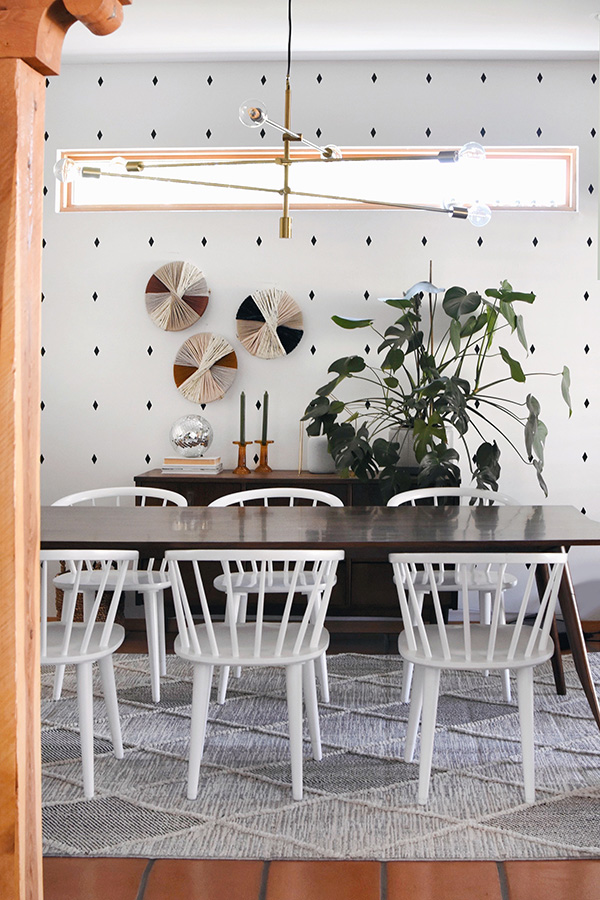 Dining Room Projects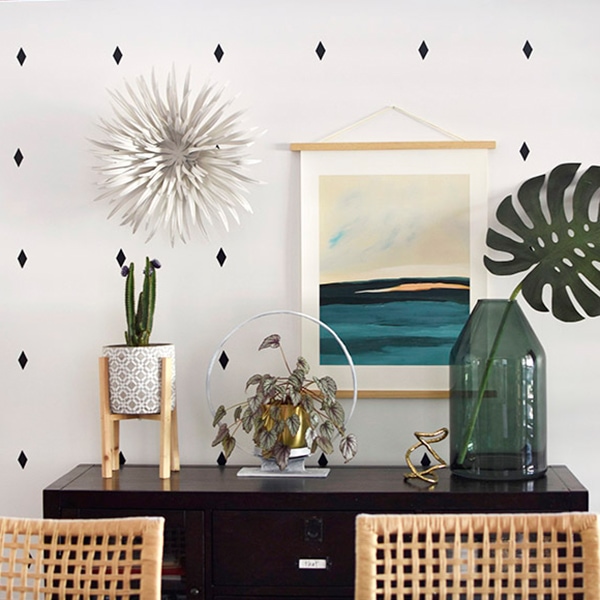 SHOP our dining room –


TWEEN BEDROOM –
My little lady is no longer all that little, which makes me tear up quickly if I think about it for very long. Regardless, I've always told my children when they turn 10 I will give their bedrooms an official "decorating update". Until then, it's a bit of a design/thrifted free for all to be completely honest, ha.
Together she and I came up with a plan and over six weeks turned her room into something really special. I am so thrilled with how it came out!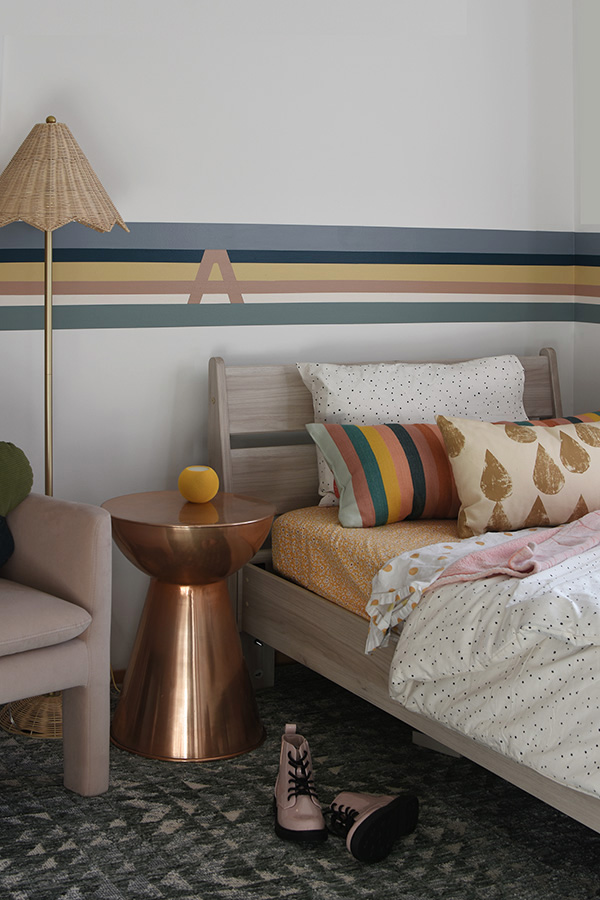 Tween Bedroom Projects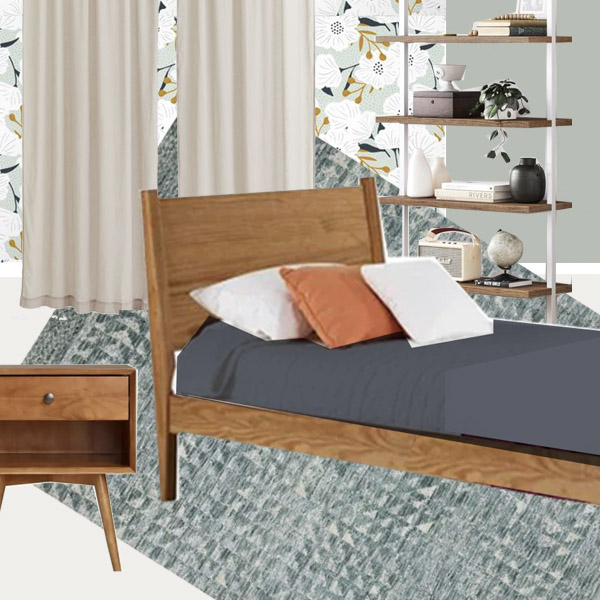 SHOP the tween bedroom –

HALLWAY BATHROOM –
This is the main bathroom that guests and my children use in our home. I have never been one to make a bathroom look very "child like", but prefer that anyone of any age feel welcome in the space. To accomplish that, I choose a beautiful deep teal paint color for the DIY board and batten. Then I color matched the paint color for a fun organic looking leaf wallpaper.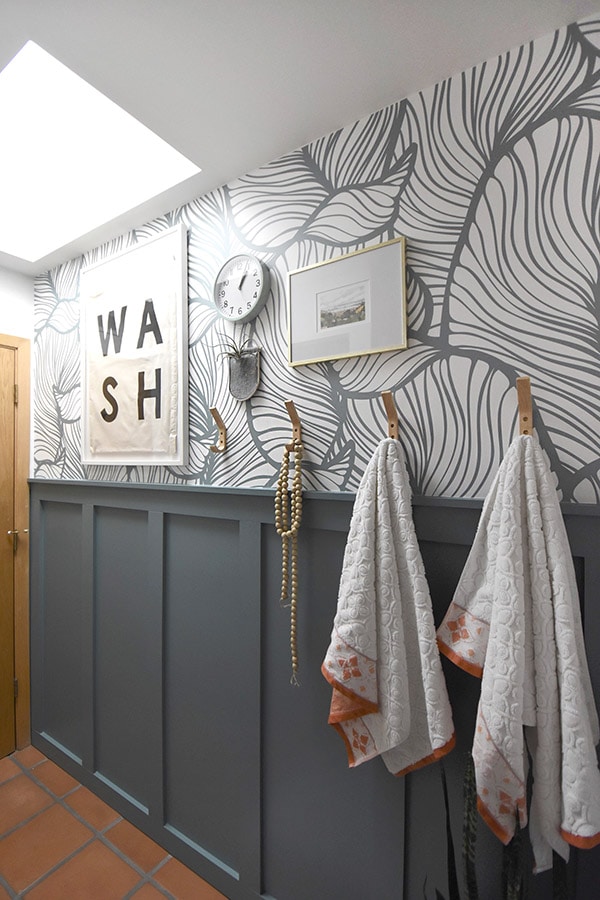 Hallway Bathroom Projects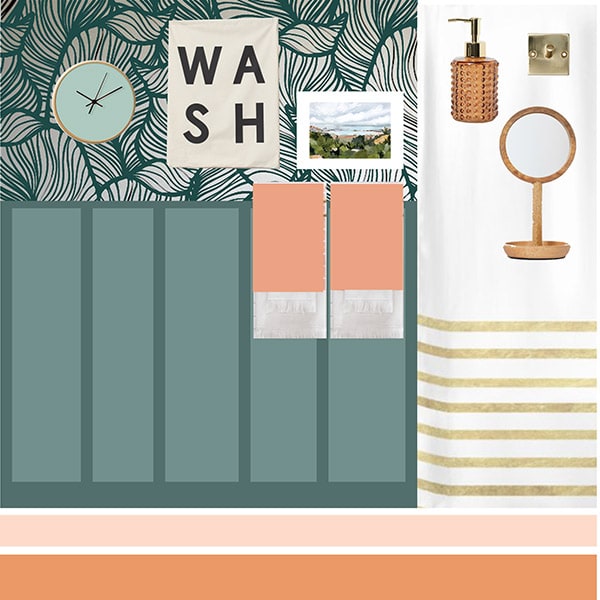 SHOP our bathroom –


MOODY OFFICE –
I was craving a bold new feel in my office. I previously had painted dashes on the walls with a fun lively eclectic creative art gallery. Now, I was needing moody and a slightly more sophisticated feel. I'm so thrilled with how it turned out!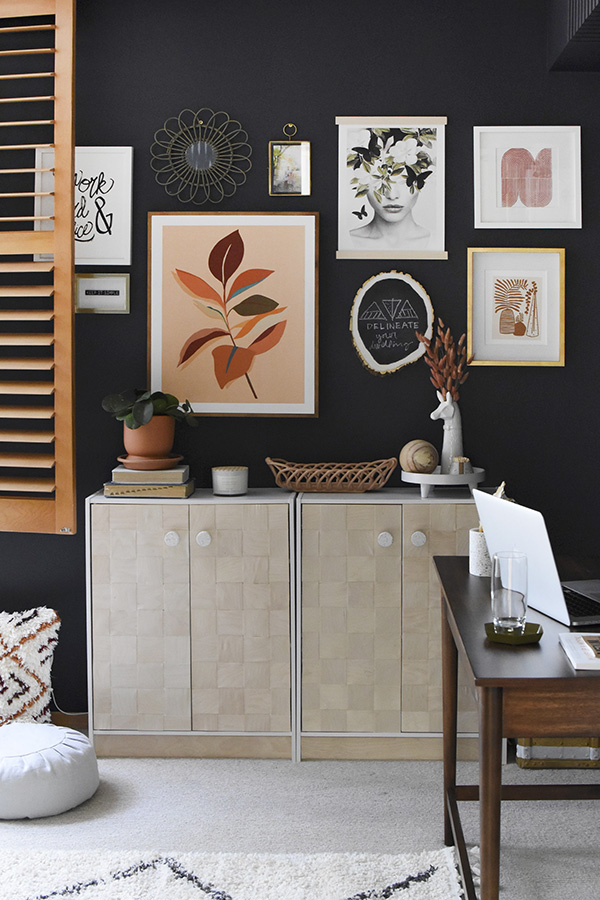 Moody Office Projects
SHOP my Moody Office –

CREATIVE OFFICE / GUEST ROOM –
This is what my office previously looked like. I loved this more whimsical and creative feel, but am happy with it's more moody look currently.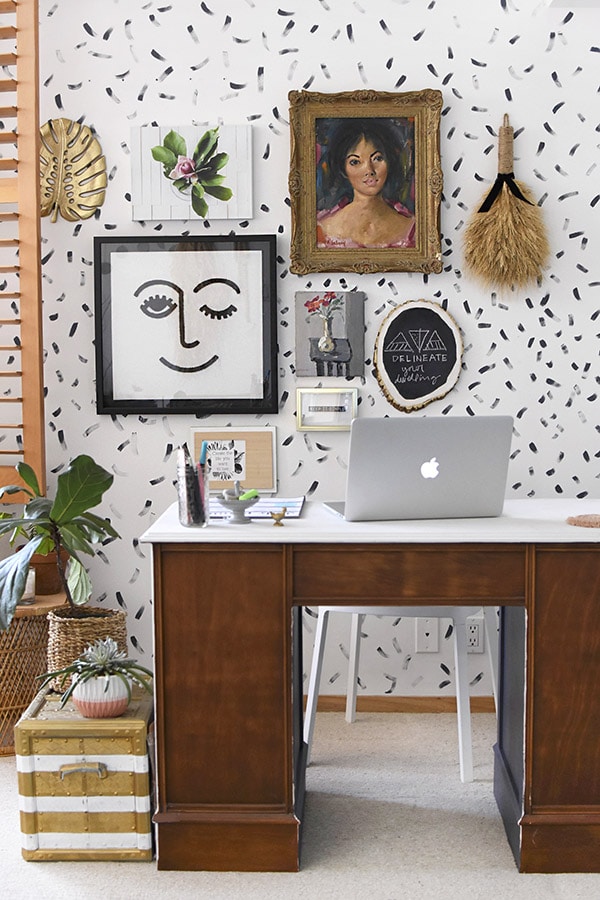 Creative Office Projects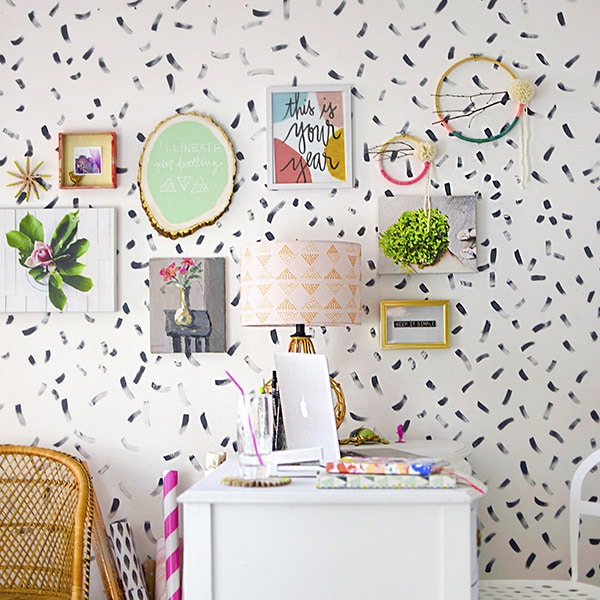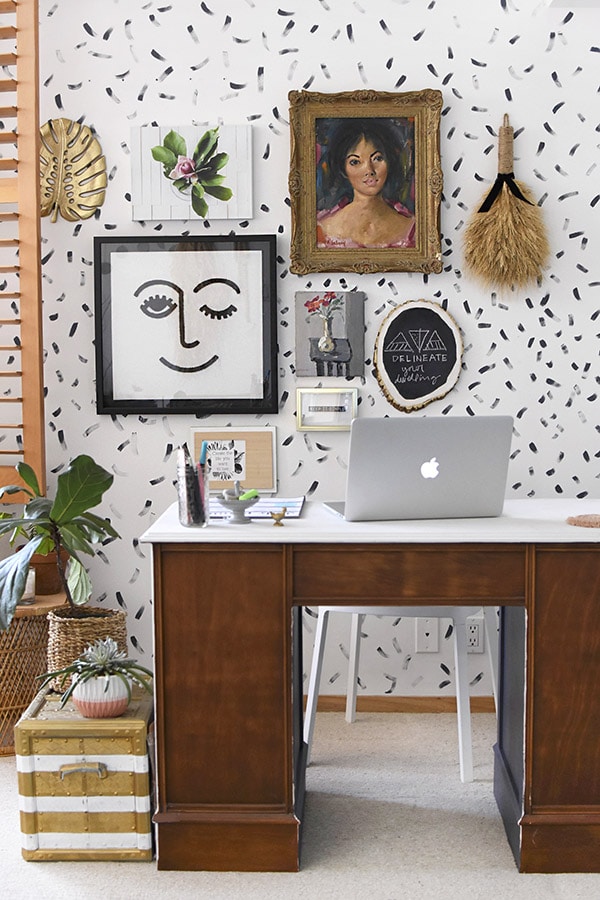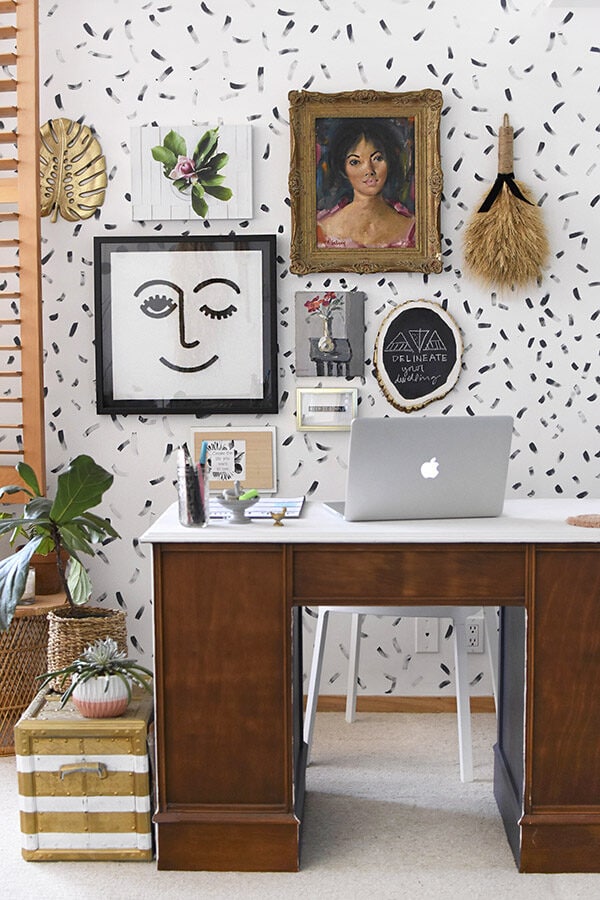 SHOP my creative office / guest room –


LAUNDRY ROOM –
Who says laundry room's need to be boring and stuffy? Not me, clearly! I worked with an acrylic paint brand to create this so fun Stenciled Wall in my laundry. I am completely in love with it's new look!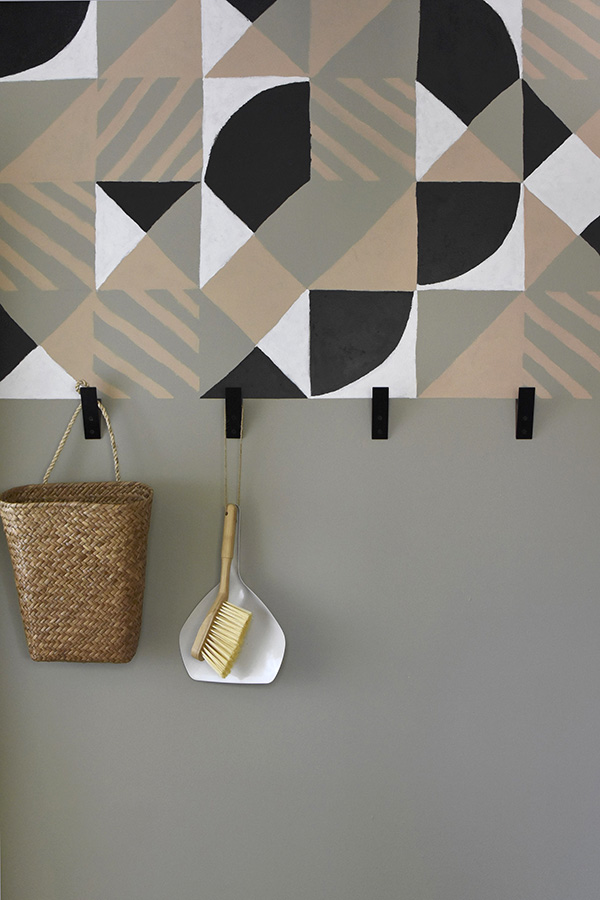 PRIMARY BEDROOM –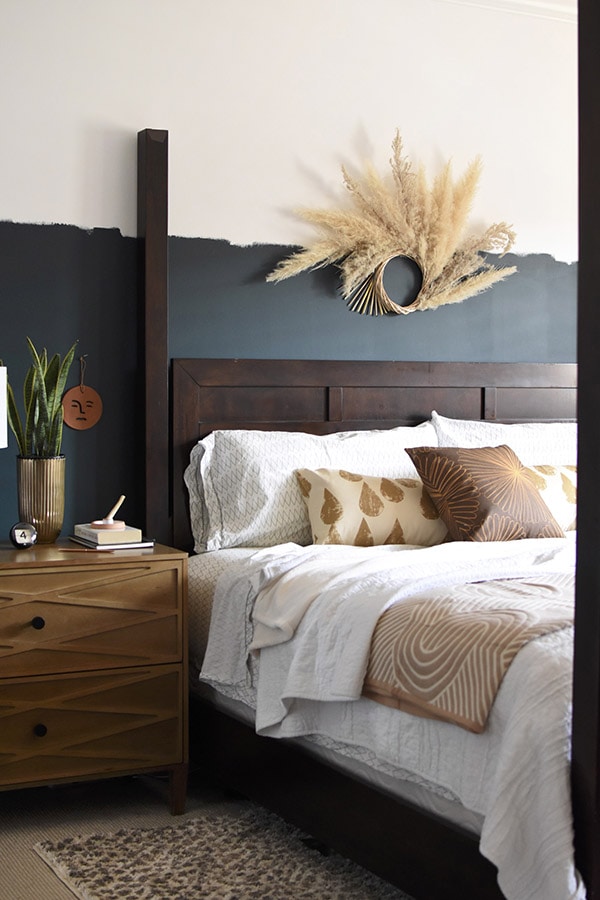 Primary Bedroom Projects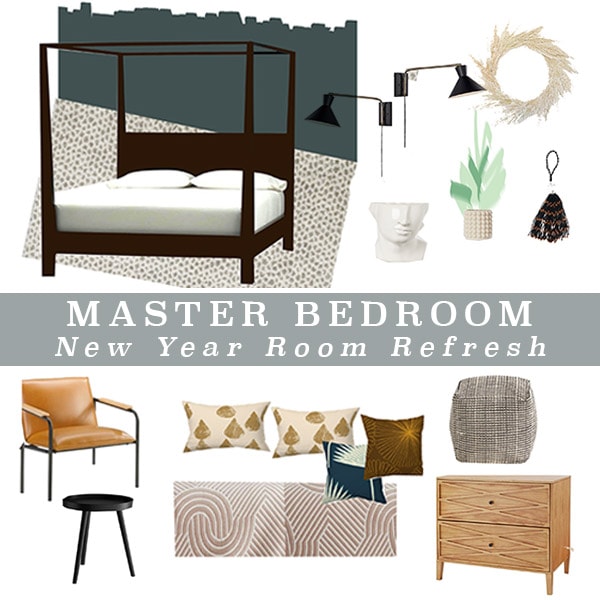 SHOP our Primary Bedroom –


HALLWAY –
It's amazing what some creative artwork can do to a boring hallway! I painted our hallway a fresh coat of white, added two inexpensive runners and then made this fun Block Artwork.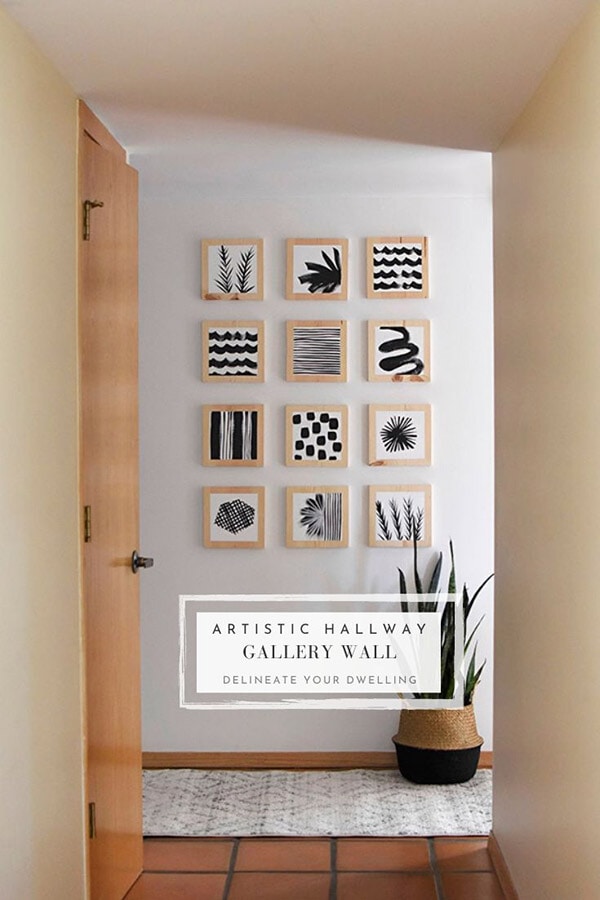 Hallway Projects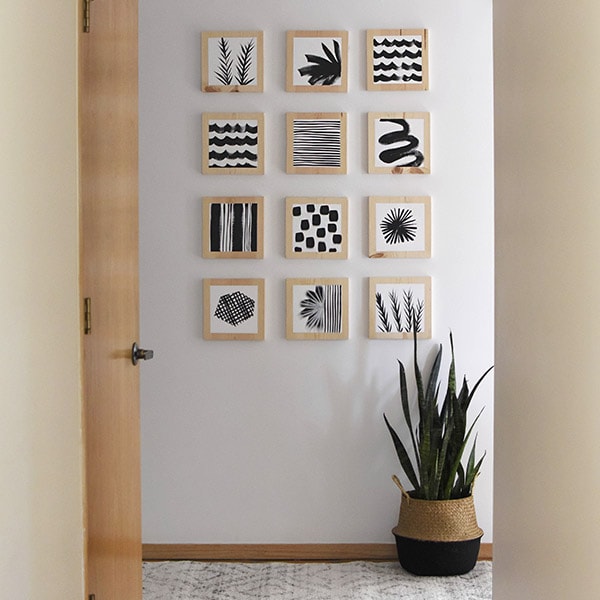 SHOP our Hallway –


CURB APPEAL FRONT DOOR UPDATES –
Our home is very southwest, there is no getting around that fact. However, I think even though that style doesn't naturally draw me in, that I work to make the curb appeal still make me smile. Our front started off with BRIGHT red doors, gates and accent trim that matched the color of our stucco.
I did some wood rot repair, painted everything a gorgeous slate blue color and white and it feels so fresh and ME now!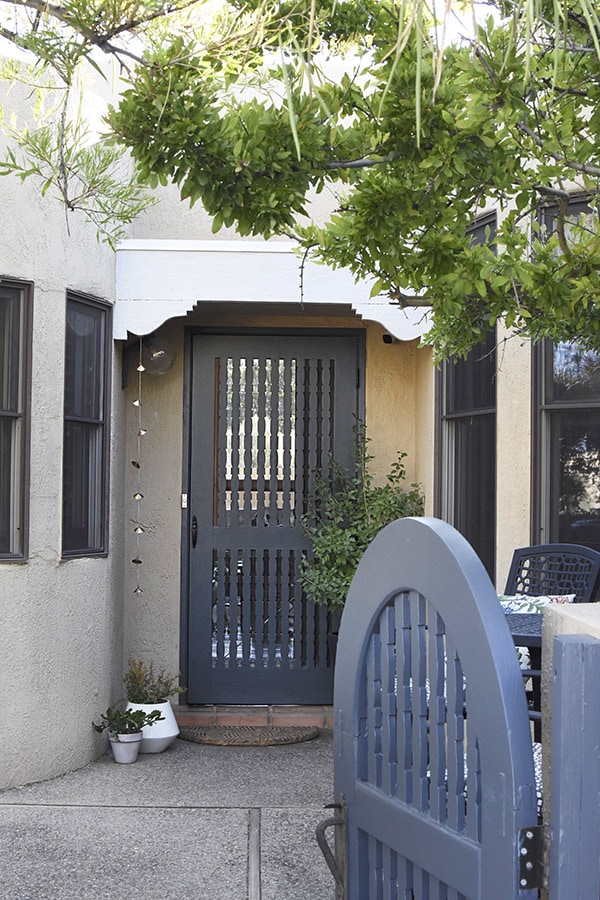 Curb Appeal Projects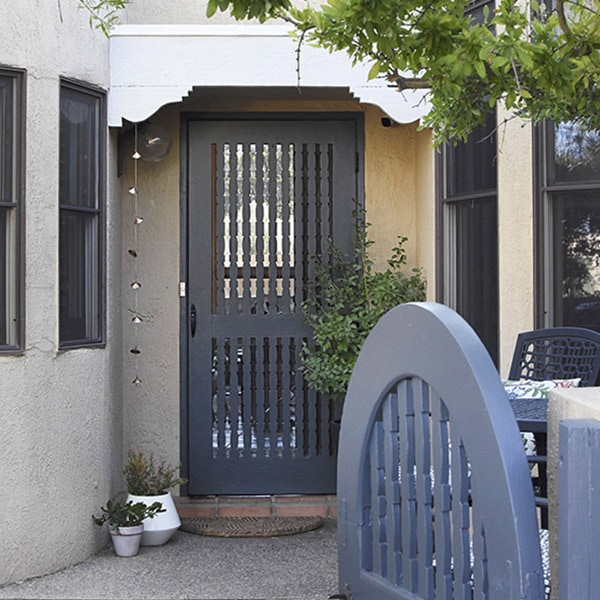 SHOP our front Curb Appeal –


BACKYARD PATIO UPDATES –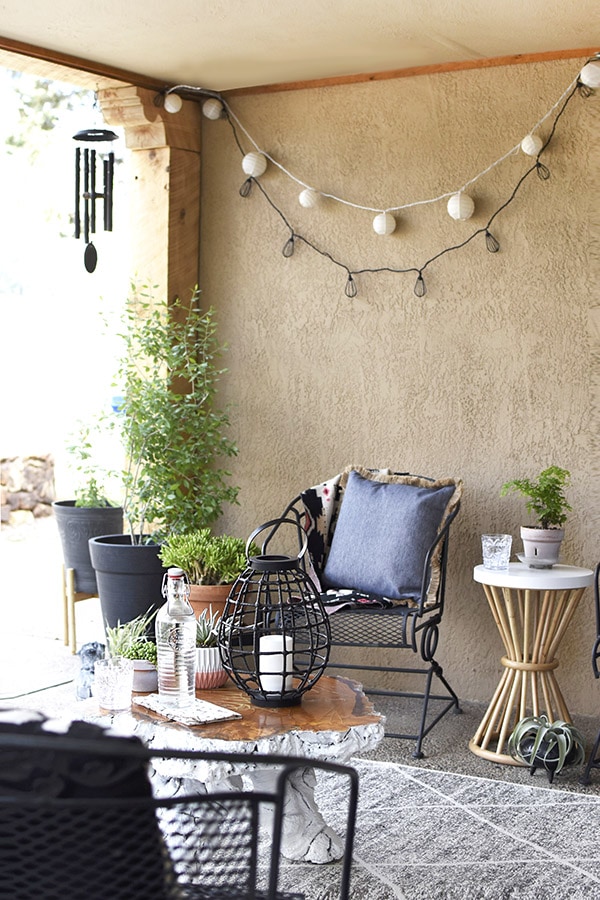 Backyard Patio Projects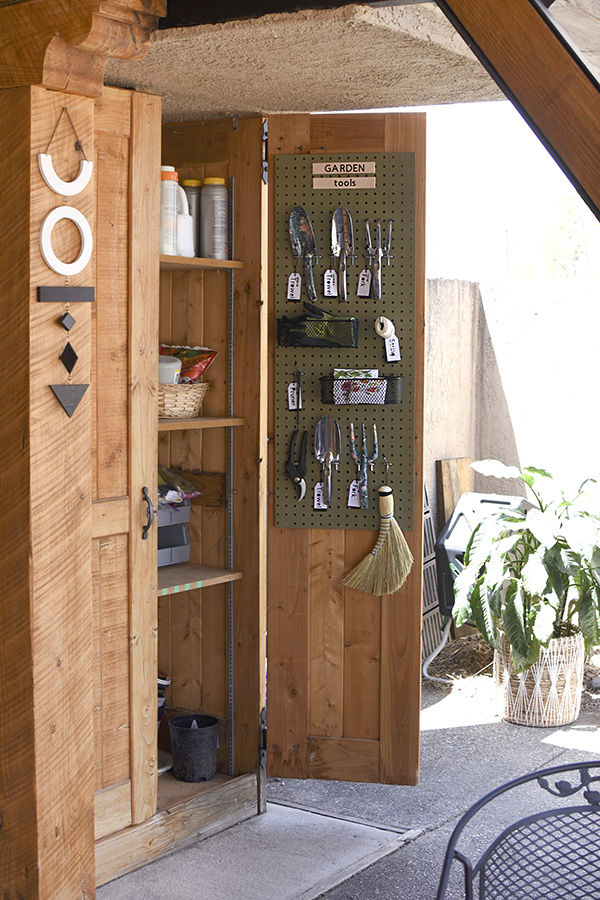 SHOP our back patio –


MODERN MASTER BEDROOM (old house):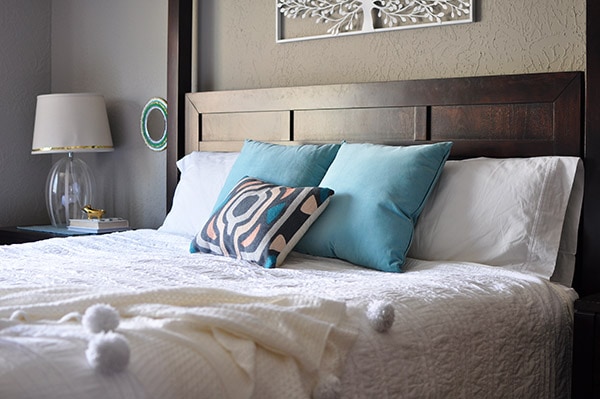 SHOP our master bedroom –


CRAFT ROOM (rental house):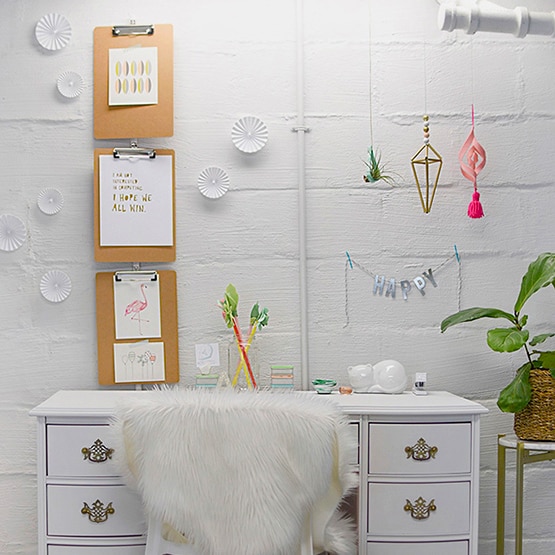 LIVING ROOM (rental house):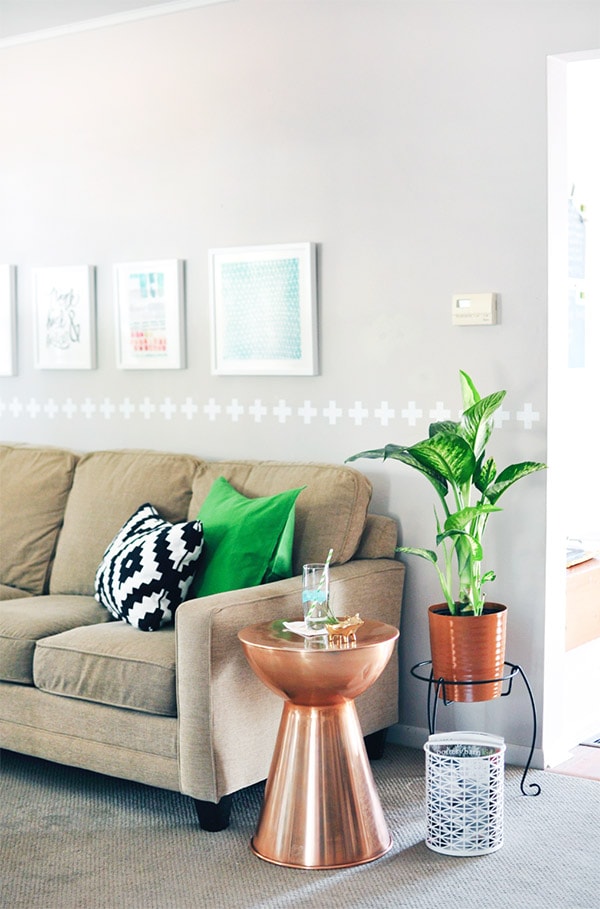 GUEST ROOM + OFFICE (old house):
KITCHEN (old house):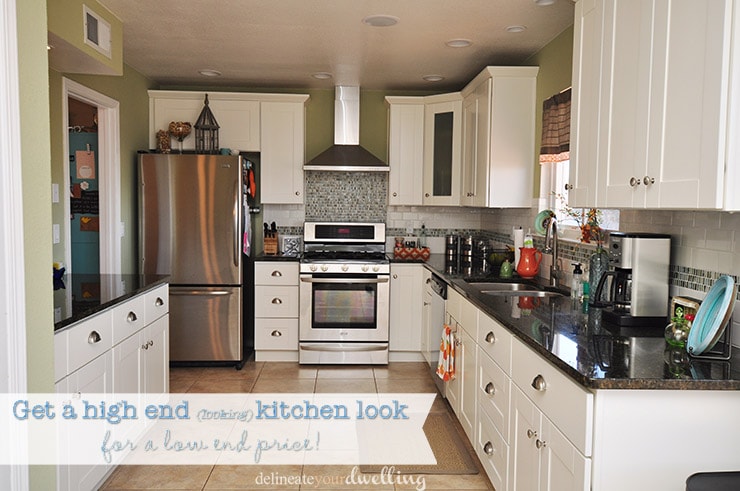 BIG GIRL'S BEDROOM (rental house):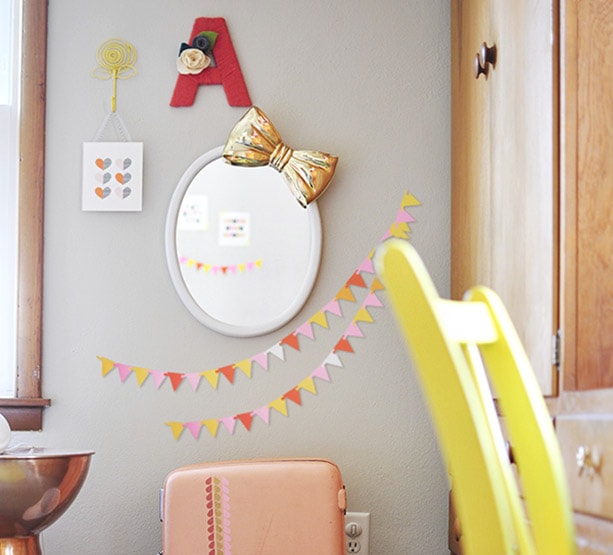 FRONT STOOP (rental house):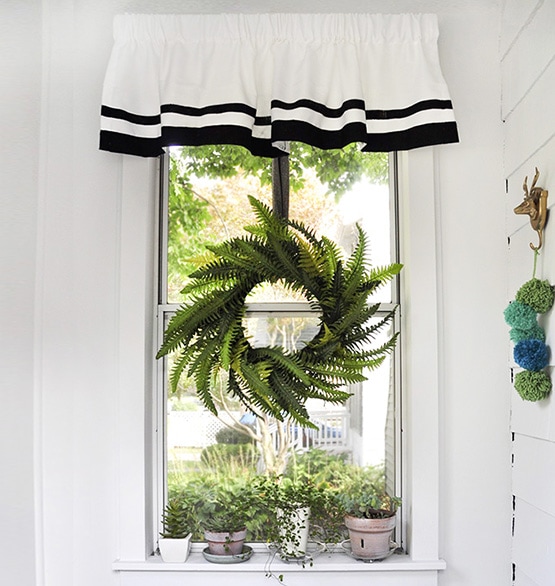 KID'S SHARED BEDROOM (old house):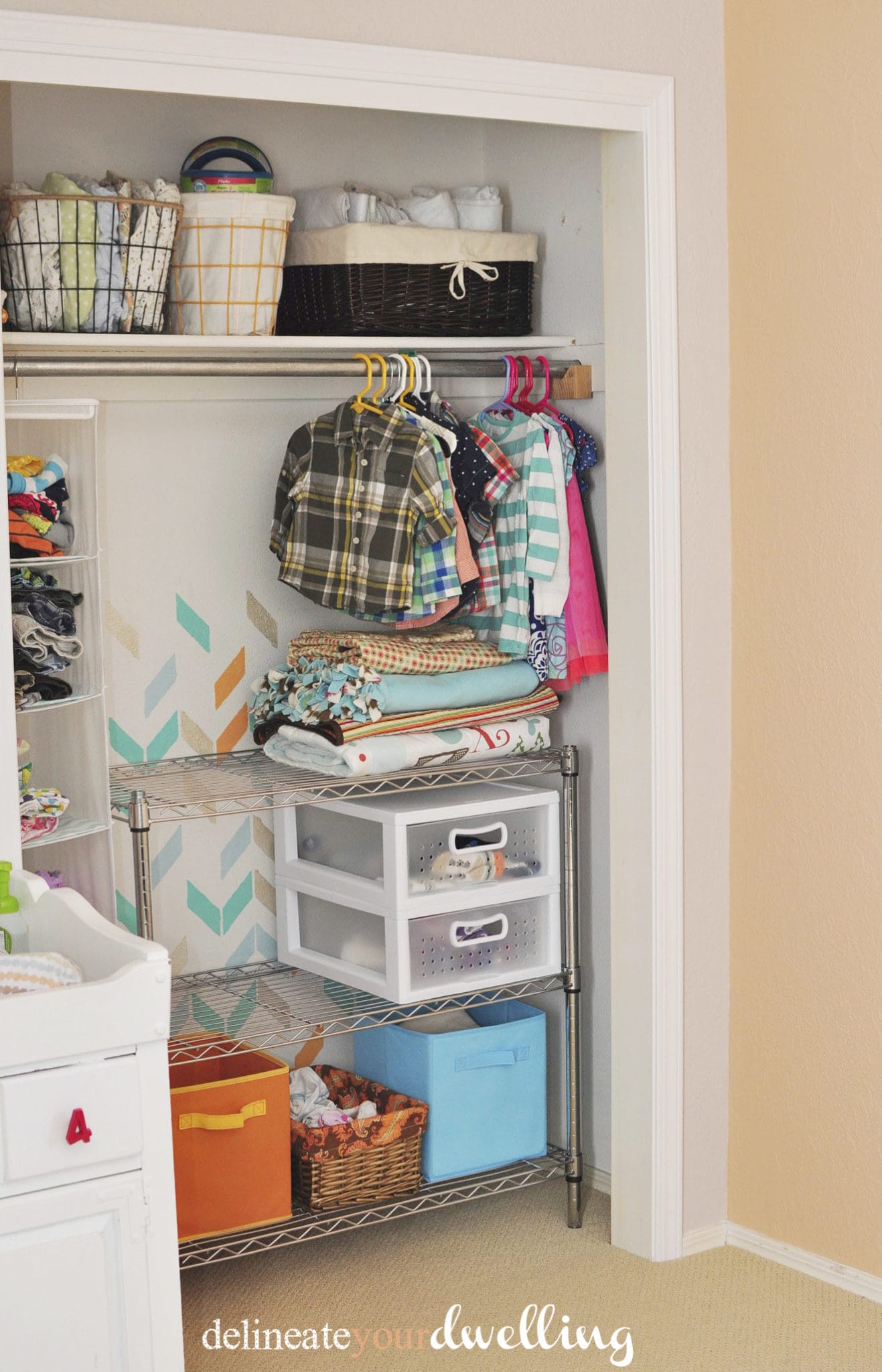 SaveSave
SaveSaveSaveSaveSaveSaveSaveSave
SaveSave