INSIDE : Check out my Modern Boho Front Entry reveal today! Learn how to transform your space from a dull cream to crisp modern white, create unique yarn art and give your front foyer a whole new look.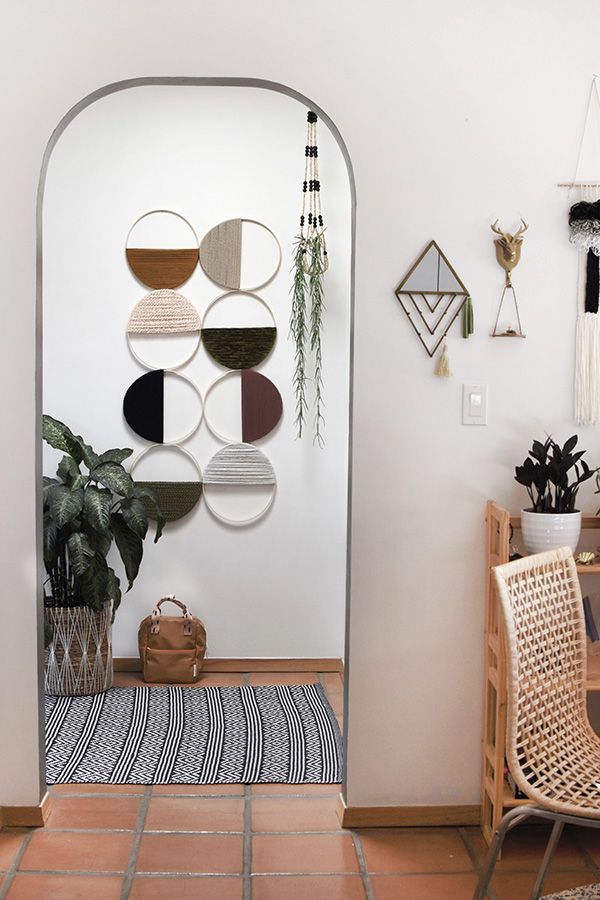 This post may contain affiliate links. See full disclosure here.
Today is the day, week FOUR of our New Year New Room refresh Challenge final reveal day! If you have been following along, 8 of us bloggers have joined up to refresh a room in our home in just 4 weeks.

Stephanie from Casa Watkins Living has been our incredible leader through the entire challenge. Be sure to read to the end of my post to see all of the other finished room reveals, I know I'm so excited to see everyone's spaces.
So far, I have shared :
Week 1 Front Entry Refresh Plan
Week 2 Painting + Patching
Week 3 Ring Yarn Art
Week 4 Today's Post!
And today is the final look at our Front Foyer area. I love how bright, cheerful and uncluttered it feels now! But before I share the reveal, check out where I started, one last time…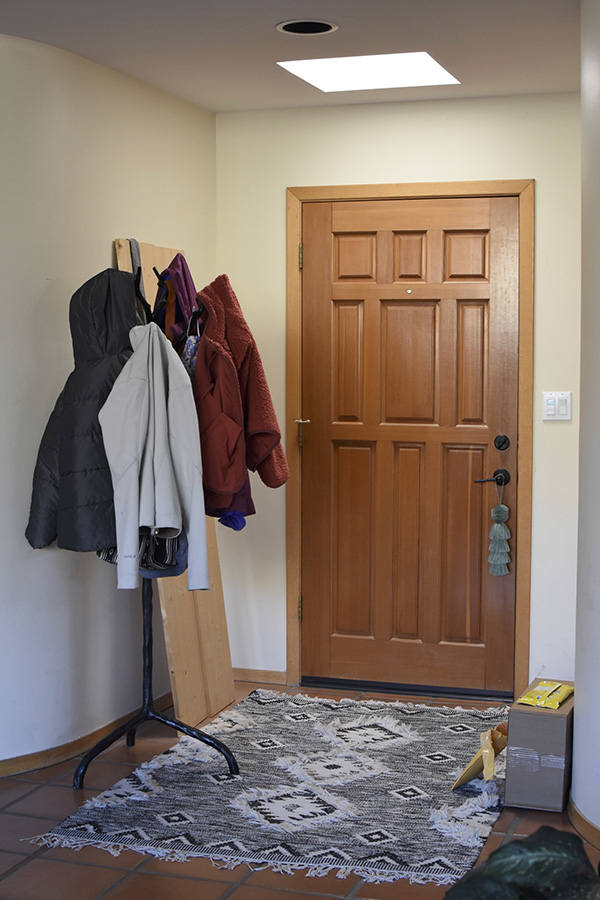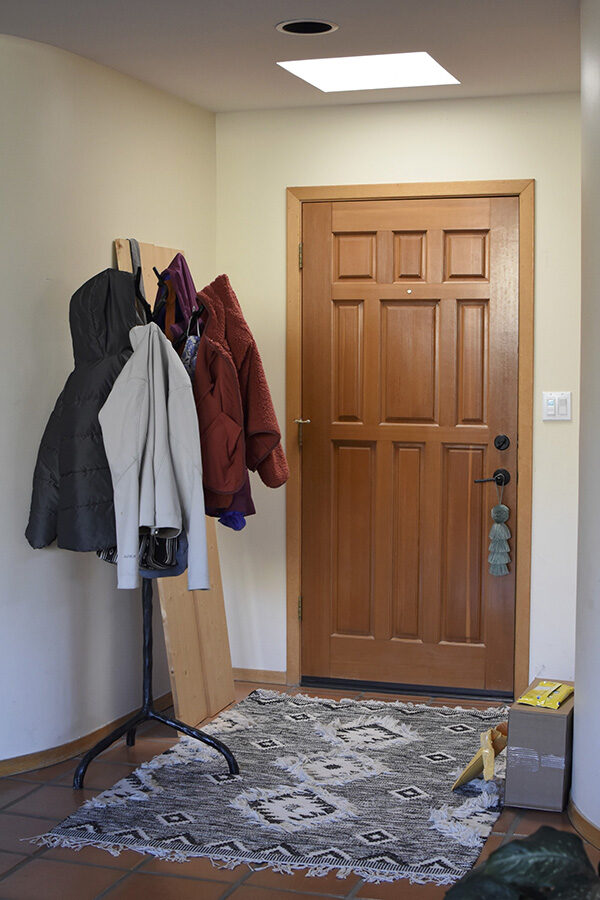 Fresh white Paint
The first step to creating a fresh entryway was painting it a crisp clean white. I used Behr Bit of Sugar throughout my home and this area was no different. It was amazing how much brighter the entire room looked after this.
You can read more in depth about my Interior Paint colors here.
How to update your space with unique art:
I think the real show stopper in my front entry is the unique art I created and hung on the walls. These yarn wrapped embroidery hoops are something I saw and knew I needed to recreate.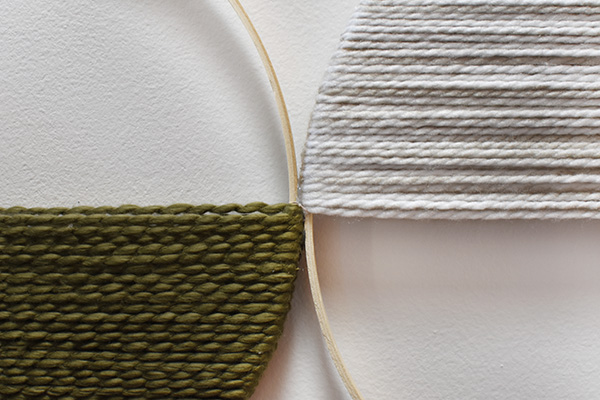 This space was the perfect place to add some simple three dimensional art with a punch of texture! Since we have two curved walls at our front entry area, it makes it pretty difficult to do a more traditional layout.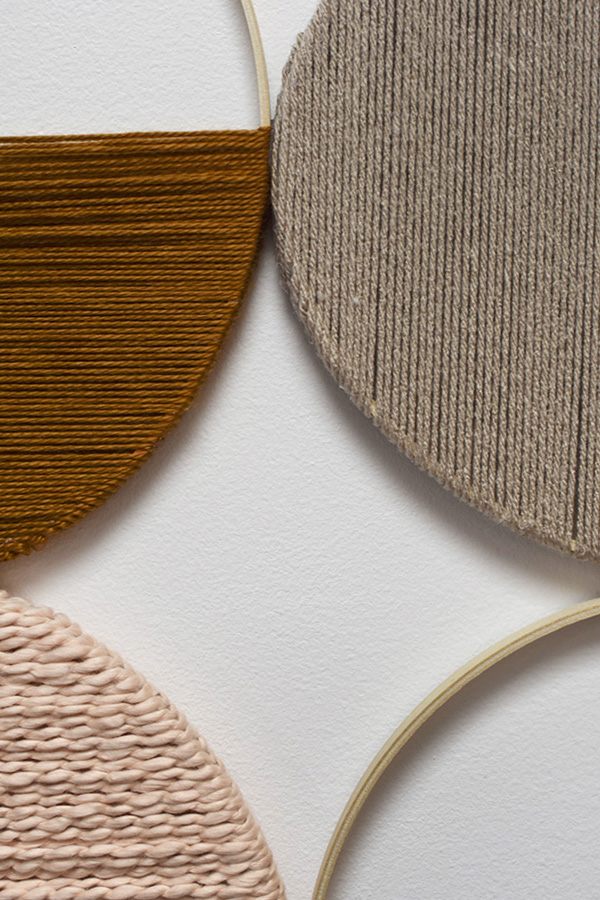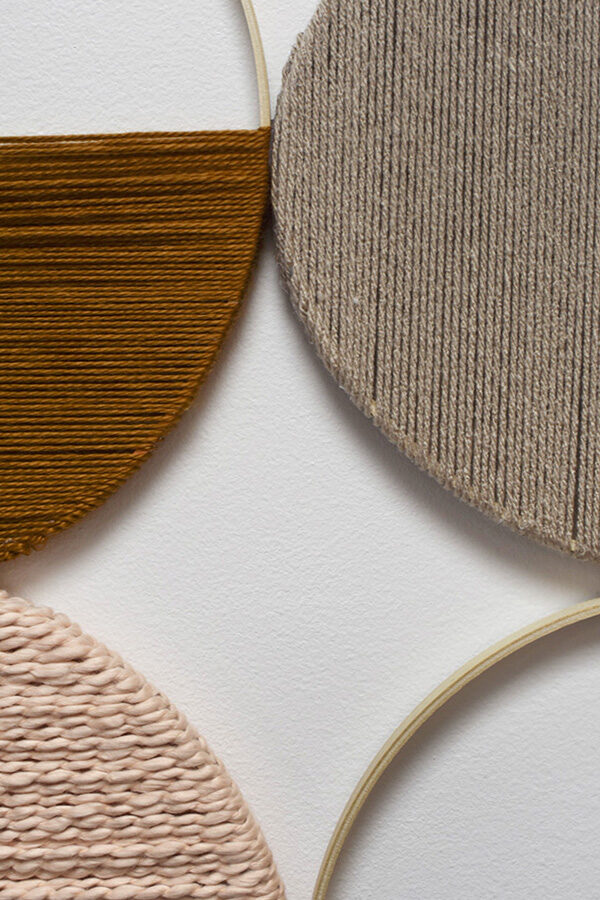 Typically, a small console table with a big mirror and a few cute accessories are what you would find at an entry foyer. However, the flat portion of our walls would call for a VERY small little table and I just didn't feel like it felt appropriate. So, I did something a little out of the box and made it work for our home!
The yarn art is graphic, full of texture and helps bring all the color to the space. Basically, it checks all of my boxes!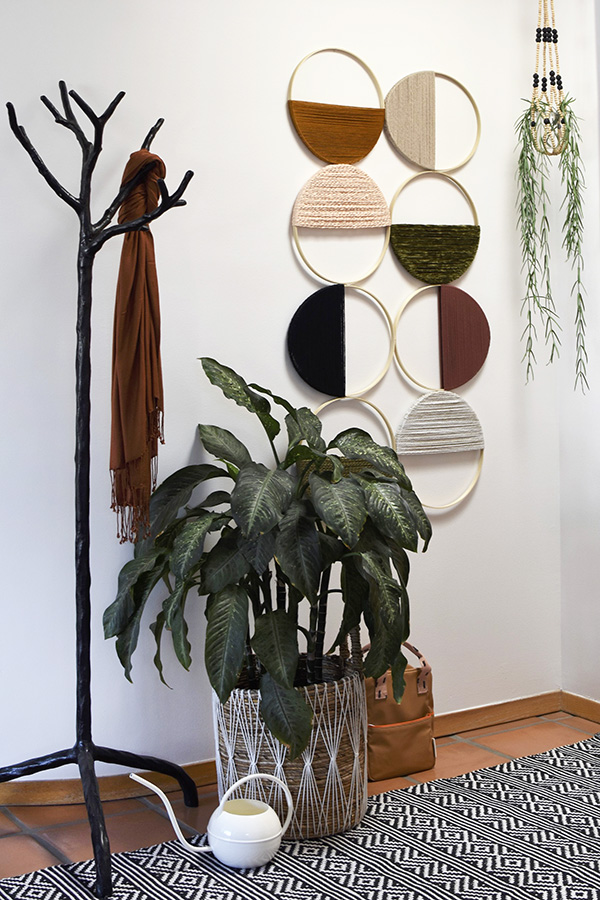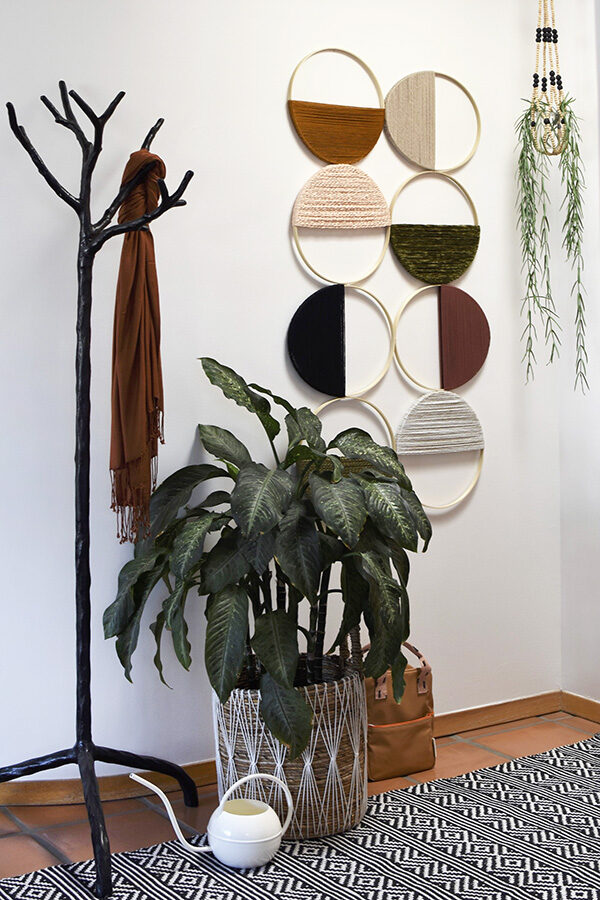 Adding pattern to your Front Entryway:
Another way I added interest to our simple front entryway was through pattern. I found this white string patterned basket from Home Goods and it was the perfect size for my Dumb Cane plant.
Here are some other great baskets that I love.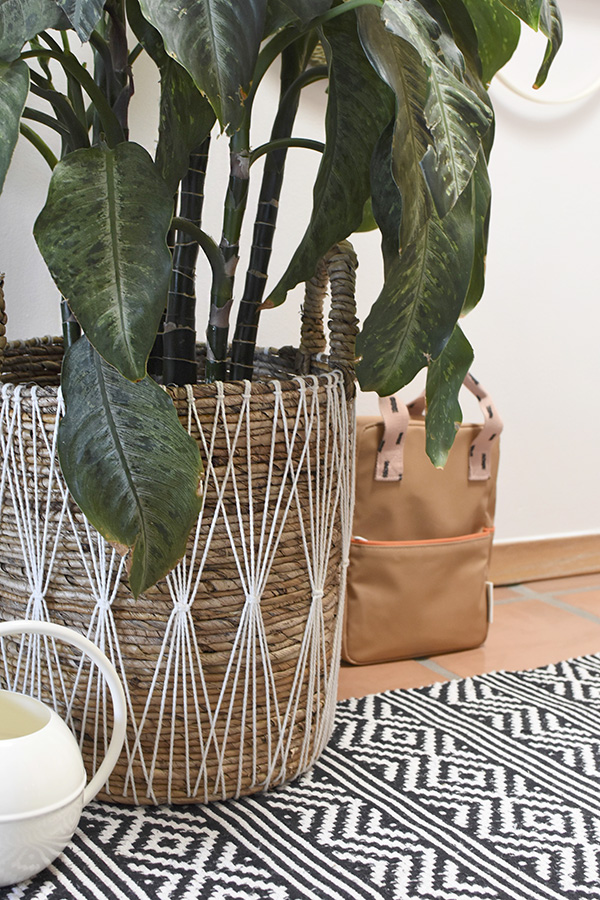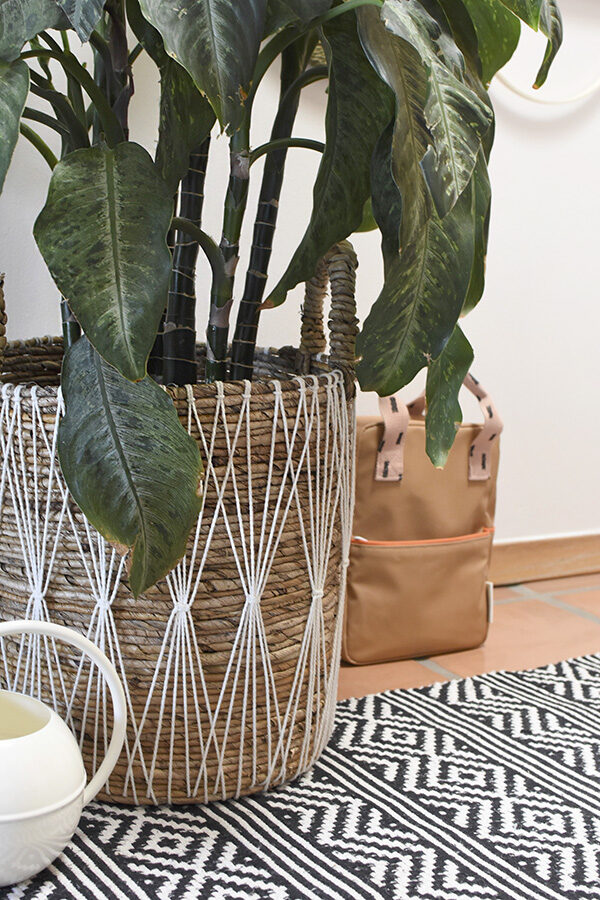 Another great way to incorporate pattern is with your rug choice. This was not the rug I had intended on using for this area. I purchased this fun textured Moroccan Jute rug in light gray. Let me just say, it ended up being quite green.
And although there is green in my yarn art, a green rug just did not work well with our orange Saltillo tile. I don't think this rug will be staying here permanently as it's just not ideal for a high traffic area. What can I say, rugs are tricky.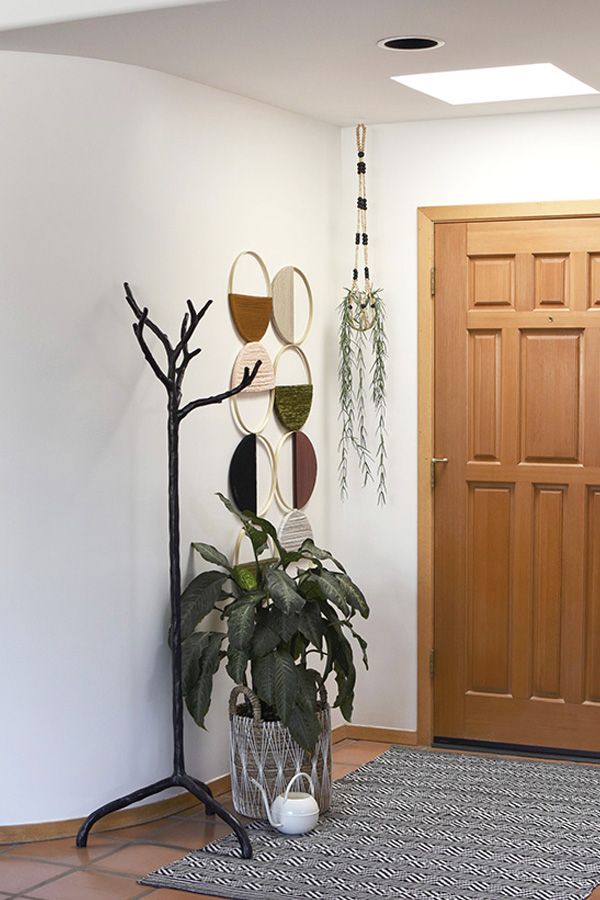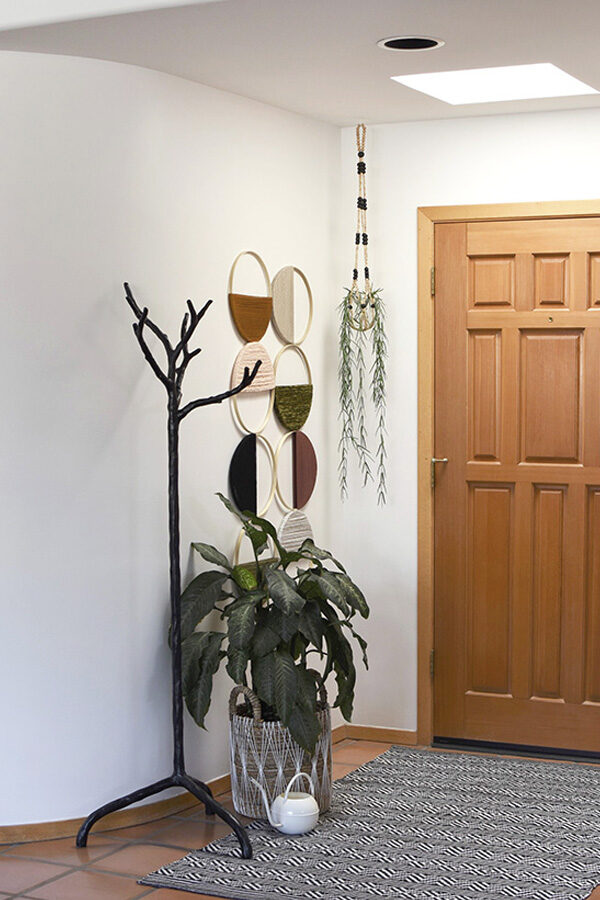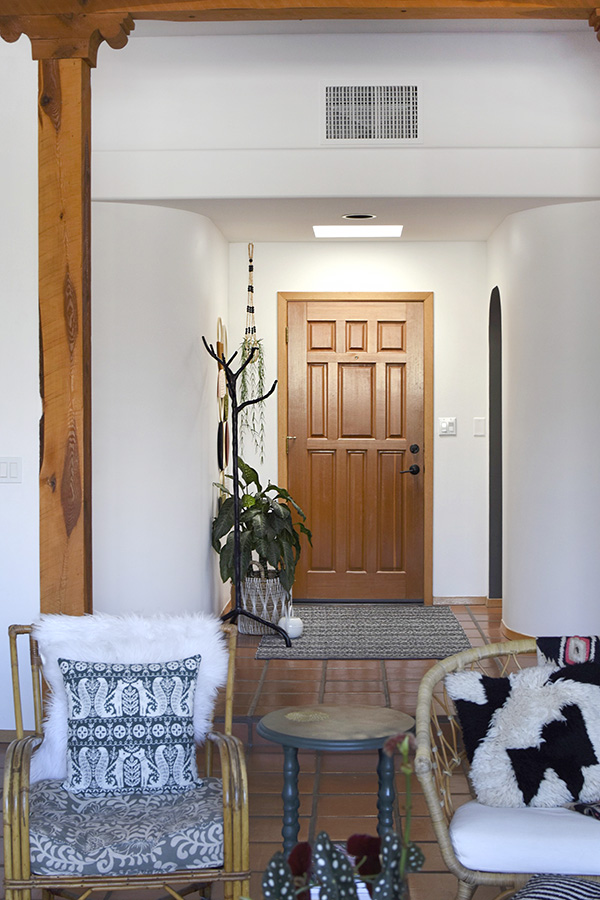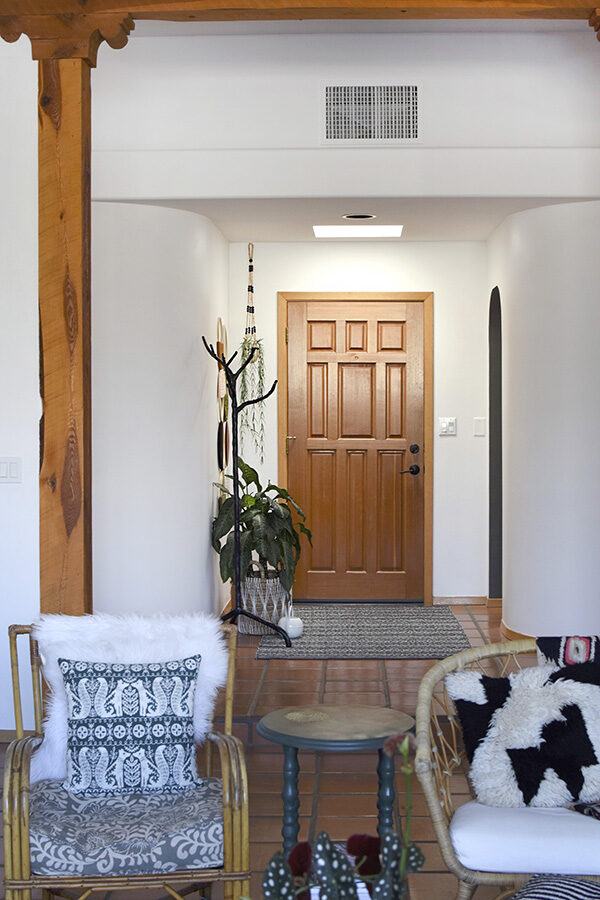 How to add life to your Front Foyer space :
Another thing that if you know me well, you know… if I can add a plant, I will! I brought in my Dumb Cane plant which will do great here as we have a skylight directly above it.
I also wanted a narrow vertical item in the corner and decided to hang a fun wooden plant hanger from World Market!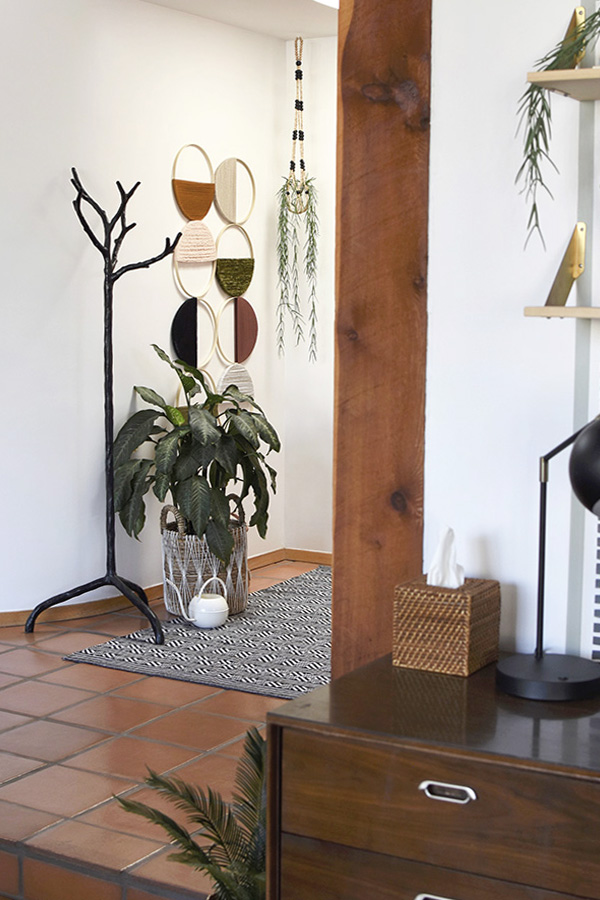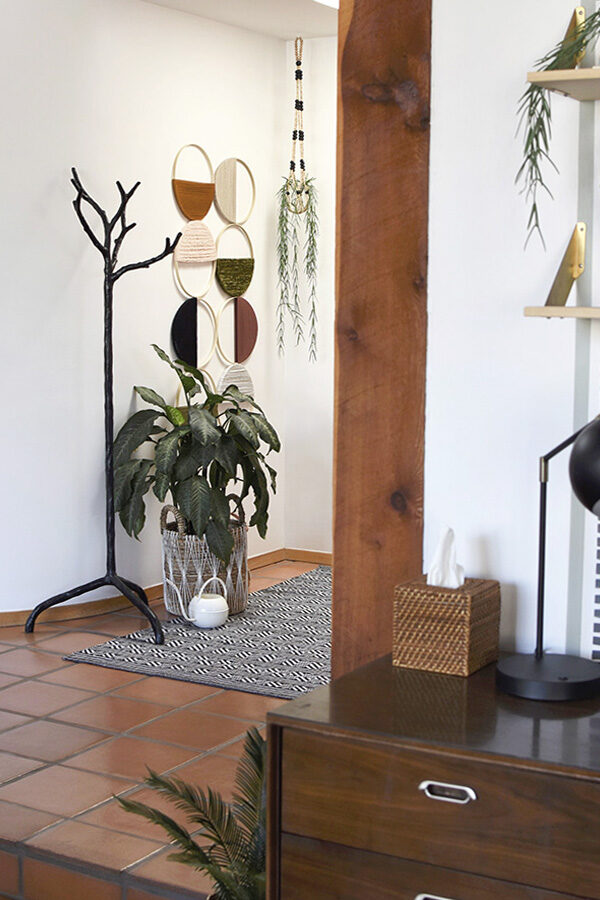 It came all the same natural wood color, but I painted all of the larger beads black with acrylic paint. It took some time, but I really love how the black pops against our now white walls.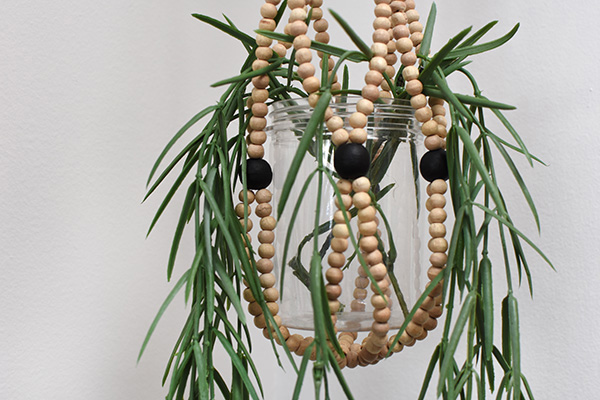 And I love the lines it creates when viewing from our kitchen. The framed arch so perfectly frames it all. Speaking of, I am very thankful we removed the "cowboy" saloon swinging doors as well as the door jams that were in the archway previously!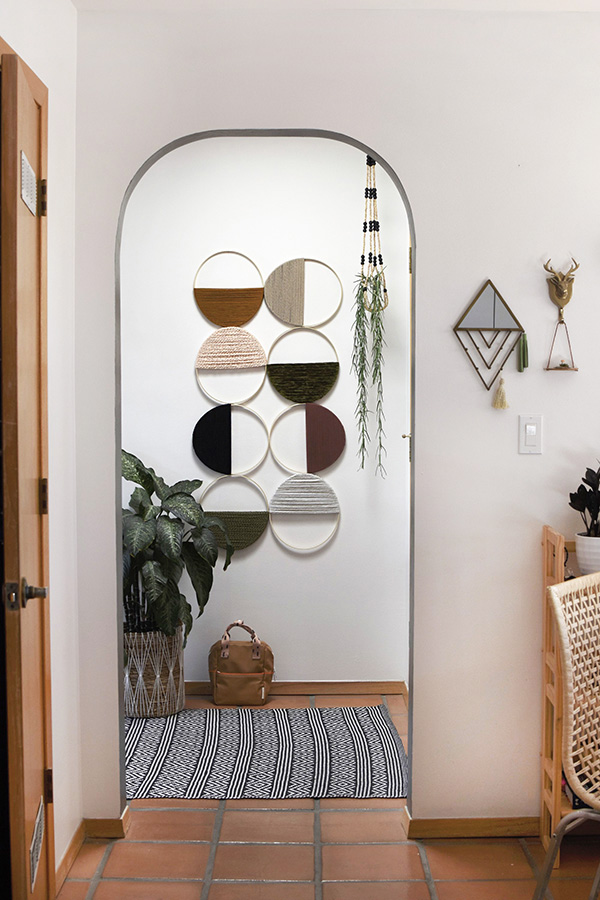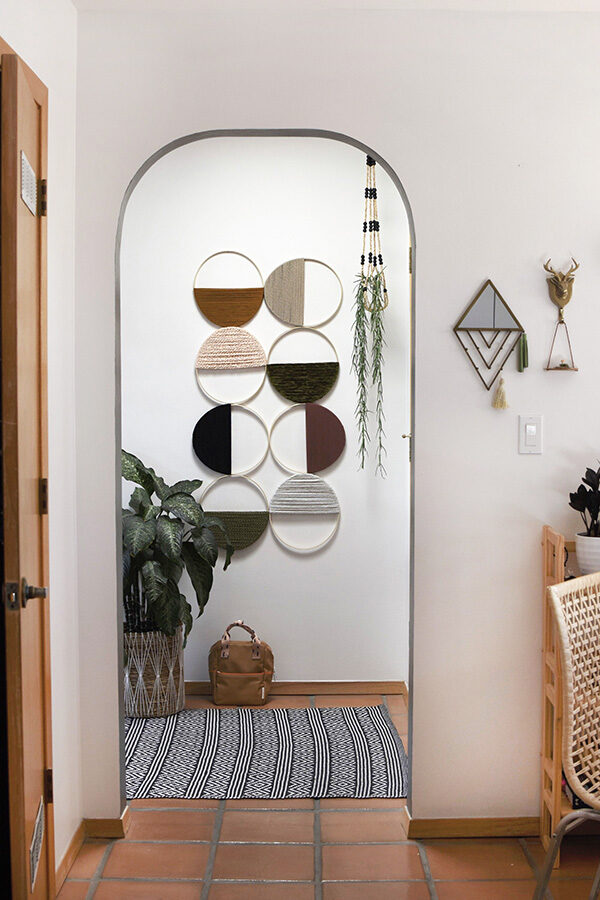 The crisp white surprisingly brightens up the entire entry area and surrounding hallways leading to our bedrooms. Painting this area white was no small feat as there are vaulted ceilings, rounded corners and unique wall designs.
However, this was my last main living space that needed to be painted white and I'm glad I took the time to do it. I used "Bit of Sugar" by Behr paint for it.
FRONT FOYER TO-DO LIST:
-Paint the cream walls a fresh white
-Patch holes from Cowboy Swing Door
-Replace the crazy winter coat situation with something more sleek (didn't do this)
-Create an art/yarn focal point
-Replace rug with something less "southwest" feeling
-Warm up space with some plants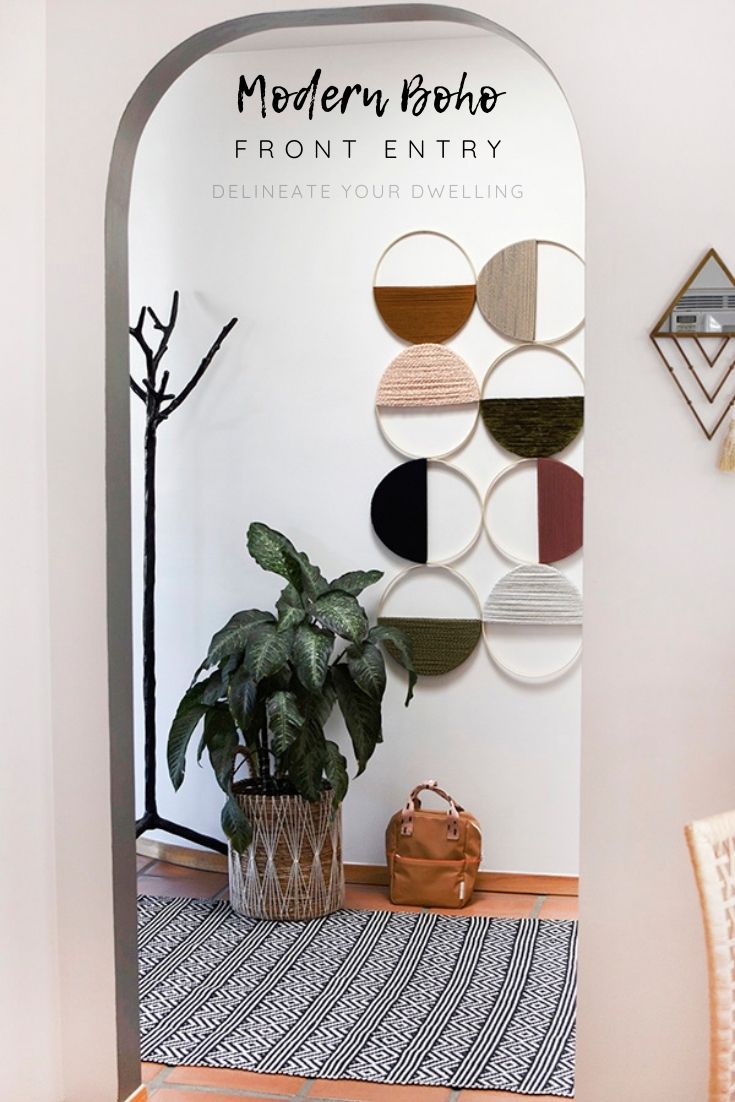 Check here for the full resource list:

And be sure to check out the 7 other amazing Room Refresh plans from the other participating bloggers!
Casa Watkins Living // Up To Date Interiors // House by Hoff // Our Fifth House // Jeweled Interiors // Blue I Style // Domicile 37