INSIDE : How to create and made a Simple Watercolor Notebook. From creating a gorgeous watercolor cover to adding in your pages, this is a fun proejct for all ages.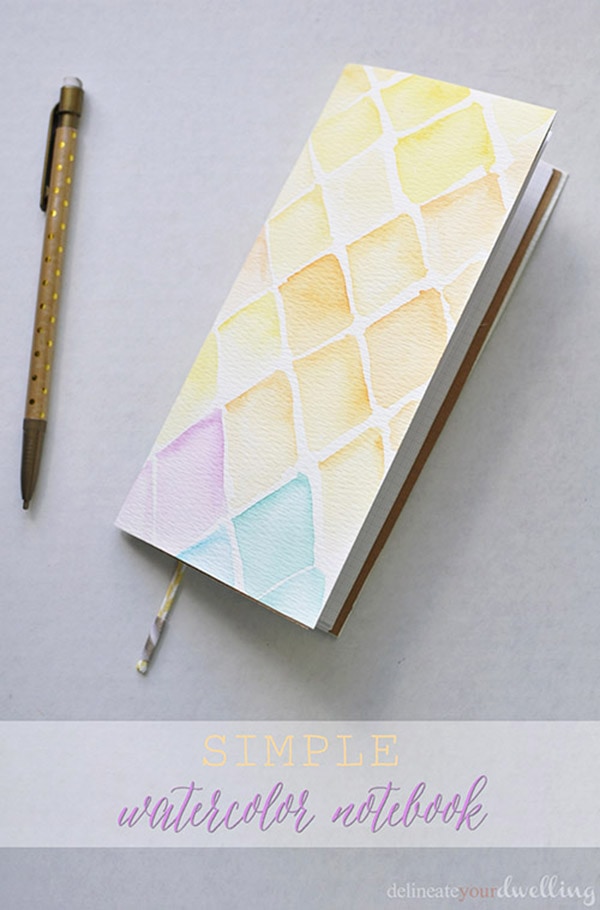 This post may contain affiliate links.  See my full disclosure here.

I'm a huge list maker.  I adore paper and always have a handful of  notebooks on hand to keep those lists under control.  Making this Simple Watercolor Notebook was so fun to put together!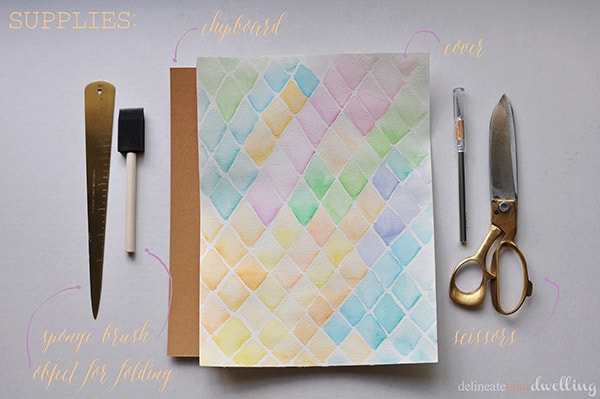 How to a  Simple Watercolor Notebook COVER:
I first, took a plain sheet of
watercolor paper
and lightly drew a diamond pattern on it.  Then, I slowly started filling in the diamonds with my
watercolor
.  Once, the watercolor was dry I was able to erase the pencil marks.
Note: If you aren't into watercolors, another option for the cover would be your favorite scrapbook paper.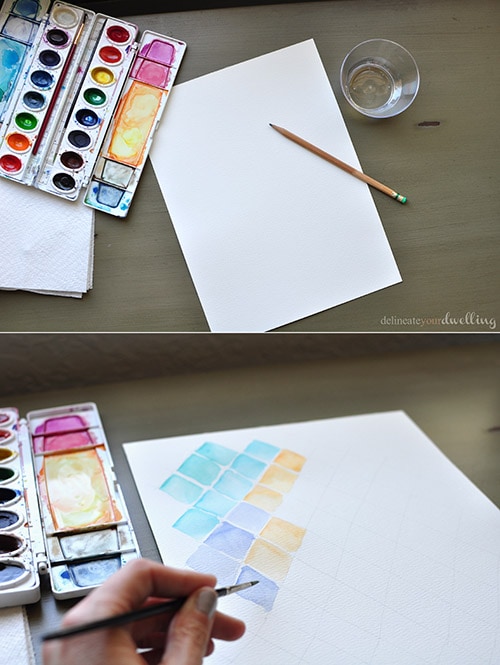 How to the  Simple Watercolor Notebook:
First, I took five or six sheets of lined copy paper and folded them in half.  I had already cut the sheets down, so when folded they would be a perfect long skinny notebook size.
Then, I laid out the lined paper onto my chipboard sheet and cut it to size, too.  Folding chipboard is a little harder, so I used a straight edge ruler, but really anything hard will work to help fold the sheet.
Next was cutting down the watercolor sheet.  I laid the sheet down and traced my chipboard overtop to create the pretty top cover.
And finally, I mod podged the watercolor sheet and chipboard together.  Once that had
completely dried, I laid open the cover, added the lined paper sheets and with two simple
staples, it was done!



This is a perfect notebook to keep in your purse for those random lists that come to you while out and about!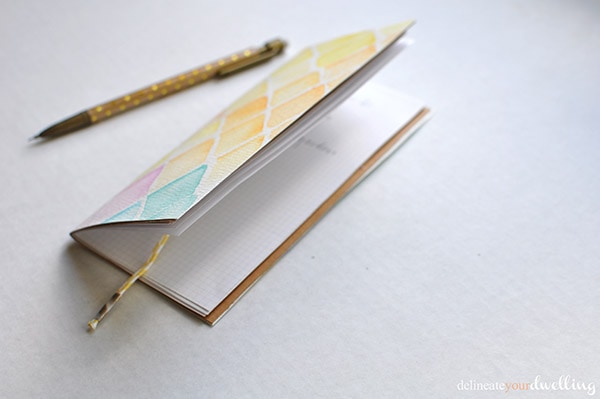 I'm using mine for a Summer to do list with my two kiddos before school starts up.  Yes, that's right… kiddo #1 is heading off to pre-school two days a week and I'll be a sobbing hot mess!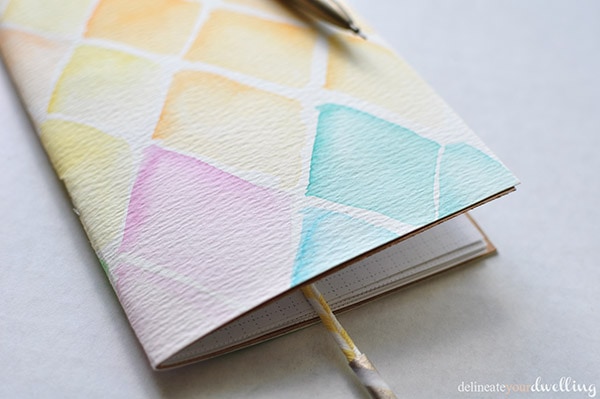 Are you a huge list person like me?  If so, this is the perfect project for you to show off your personality while keeping organized!
Speaking of paper, I have a gorgeous hand lettered to-do list now available for purchase.  Who said staying organized can't be functional AND pretty??
[purchase_link id="22172″ style="button" color="gray" text="Purchase" direct="true"]