INSIDE : Get organized while doing it in a pretty way with this modern calligraphy Hand Lettered To-Do List! Chart how much water you are drinking, emails that need written and much more!
Staying organized never looked so pretty!!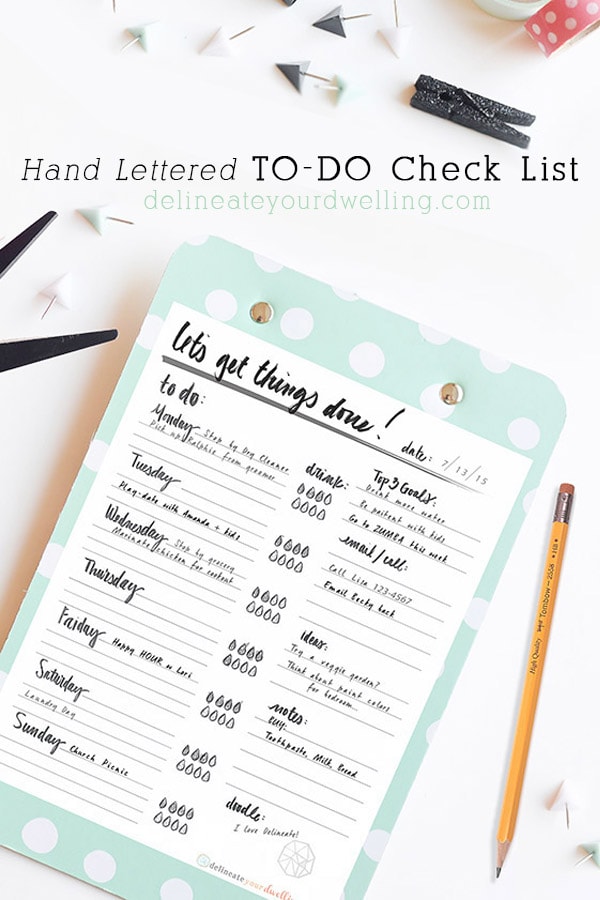 There is something about pencil and paper that speaks to me. I am constantly scribbling notes and lists on spare pieces of paper, but no longer! I have created a modern calligraphy Hand Lettered To-Do List! You can instantly download my new Hand Lettered To-Do List right now.
I find it so much easier to stay organized when I have a plan in place. Printing out a pretty to-do sheet helps me keep track of meals, water and my daily items to accomplish.
And the best part, it's available for unlimited printing, after purchase. You can even hole punch to keep your to-do lists organized in a three ring binder.
Purchase here.
The feature of my Hand Lettered To-Do List include:
-A weekly To-Do List with four lines per day
-A weekly graphic chart down the center of the sheet for tracking your water intake (8 rain drops equals 8 glasses of water)
-A place to write out your Top 3 Goals for each week
-A place to note emails/calls needed to make each week
-A place to make additional notes
-A place for fun doodles
Happy Organizing, friends and get your TO-DO LIST now!
And if you are ready to start afresh, take back your life and actually KEEP your goals? Then you might be interested in my ebook, Just Start. Because nothing changes until you begin! Ready to dive a little deeper into this exciting topic? I'm SO THRILLED to share my Just Start ebook with you!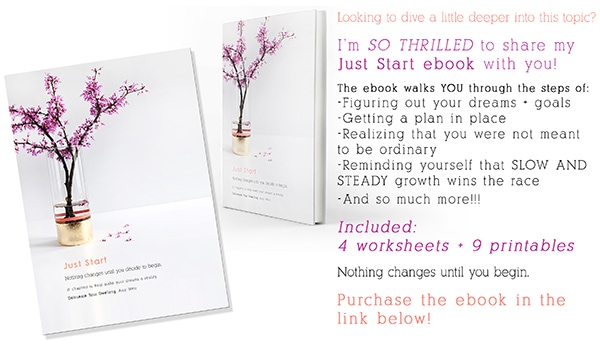 The link to purchase my ebook is below!!
Looking for more on this topic? You might find these interesting!
Just Start
Looking to Start some Goals
9 Ways to Organize your Life and Home
Gorgeous Hand Lettered To-do List
25 things to throw away and feel Awesome about
How to Stick with a Goal
What are the best New Year's Resolutions?
Interested in more awesome graphics? SIGN UP BELOW!

SaveSave
SaveSave
SaveSave