Check out creative and easy to create accent walls for any room in your home! Say goodbye to dull boring spaces. The perfect statement moment for any room, with any colors on any budget.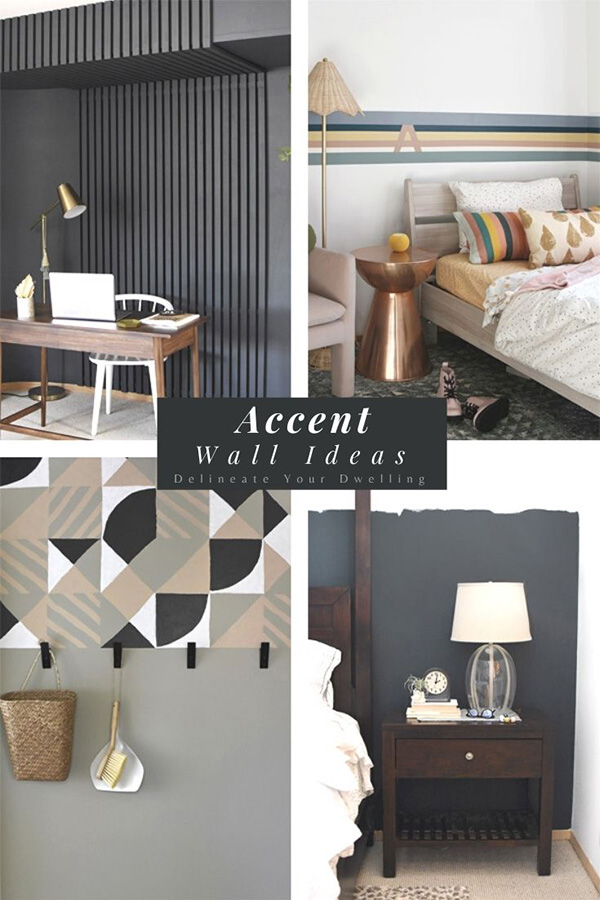 Painted Wood Slat Wall – Striped Initial Wall
Stenciled Pattern Wall – Organic Paint Line
There are times for an entire room covered in pattern or color. And there are times when it can be too much. I love a good accent wall for that very reason. I think every room should have a moment of "wow" in it and creating a single (or even two) wall that really allows for that moment to shine is a great way to accomplish this!
Looking for some of my most popular Accent Wall projects? Check these out:
Which wall should be the accent wall?
Which wall should be your main accent wall is a great and highly debated question.
In most situations, when walking into a room or space, the main wall that you can see most clearly, should be your main accent wall. For example, when walking into a bedroom, the wall opposite of the doorway is often the main accent wall.
There are a few situations, where this is not the case. Maybe your wall opposite the door is a small wall or there is a huge window that takes up most of the wall. In that case, select the wall that makes the most sense.
Creative Accent Wall Ideas