INSIDE : Looking to create a fresh, crisp look in your home, then try adding Behr Bit of Sugar to your walls! Learn details about this modern white paint color and see how to use it in your home.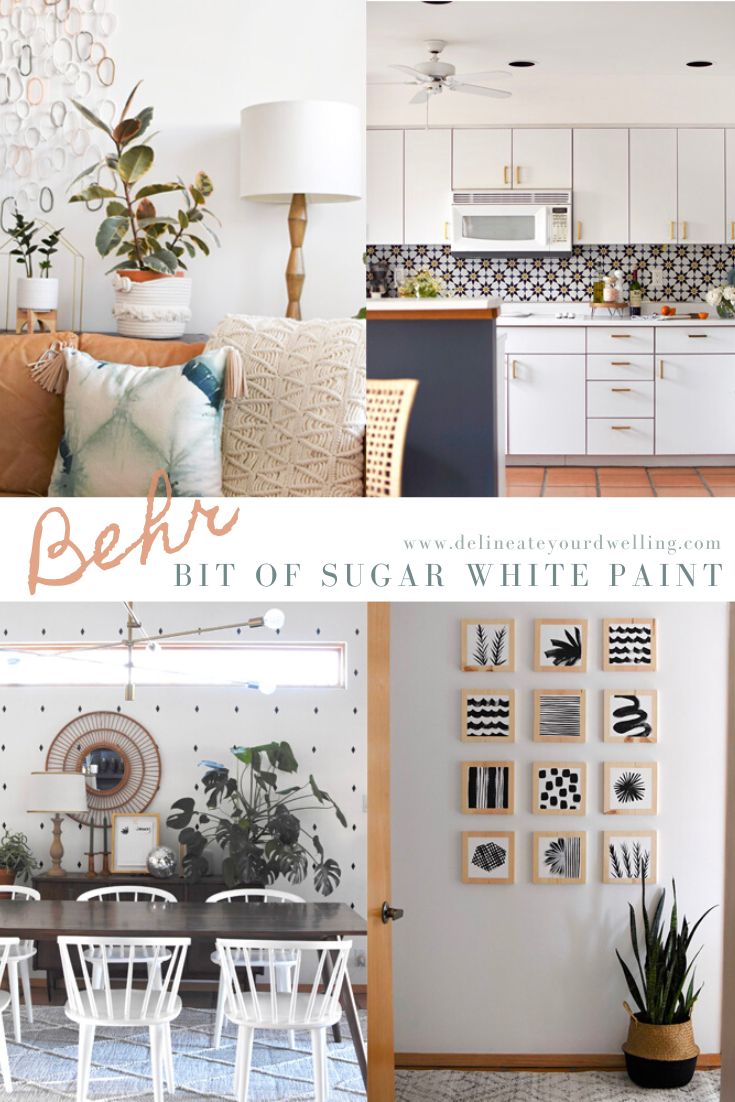 This post may contain affiliate links. See full disclosure here.
A question I seem to always get is, "What is your favorite color white paint?"
Honestly, I used to think it really didn't matter because white was white. And then I tried a few whites paints out… and realized there are SO MANY different white paints out there!
White Interior Paint
Our home was ALL painted in Navajo White and I can tell you – it was just straight up cream. The more projects I've done in our home and the more I've thought about every design decision, I've found that all whites are definitely not the same.
The right color white can make such a huge difference in your home. Each white paint color gives off a completely different color. As you can see below, I painted four different white paints on our living room "Navajo White" walls. You see see the yellow, gray and red undertones in each of them!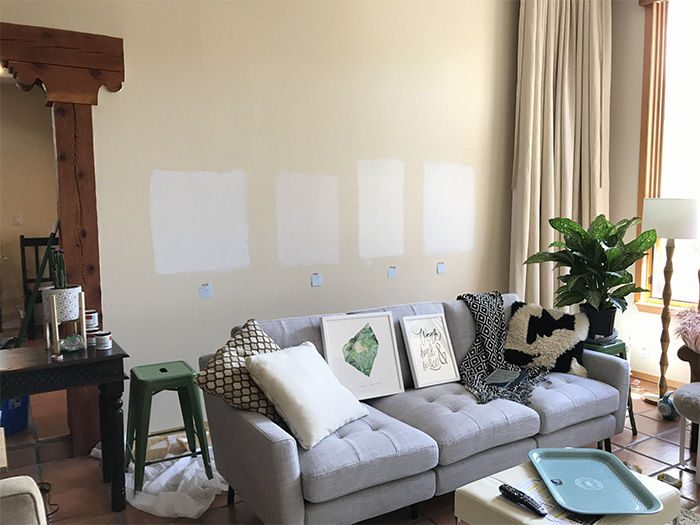 What color is Behr Bit of Sugar (PR-W14)?
I choose Behr's Bit of Sugar interior paint for our home because I loved the subtle gray undertones in it.
Our home is a southwest style with red cedar trim and very orange/red Saltillo tiles. The gray undertones in Bit of Sugar white paint help to neutralize the orange in our home.
You can read more about our Modern Saltillo tile Kitchen and Stylish Saltillo Tile Ideas.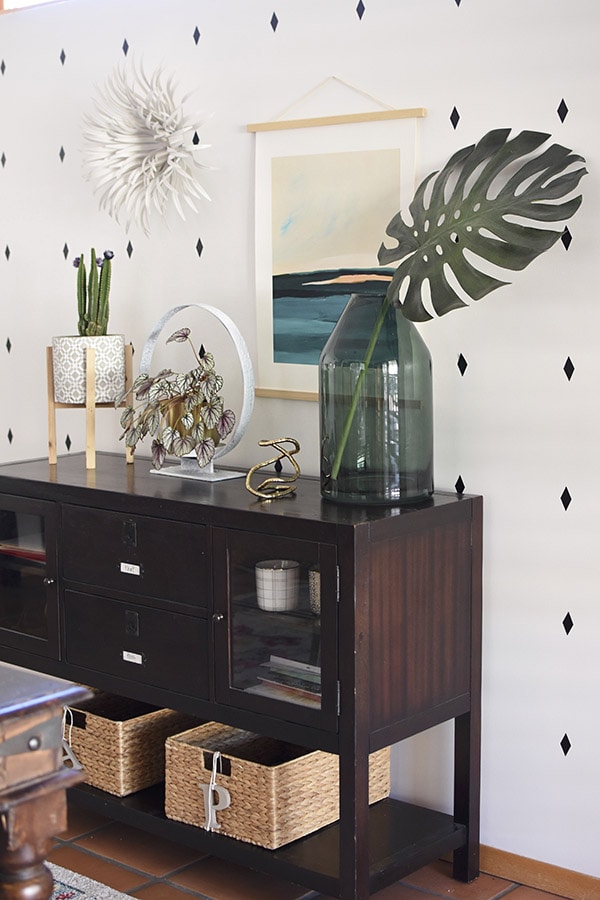 What are paint undertones?
You know when you go to a paint store and watch them mix your color? They select a white paint and then the machine adds varying amounts of red, yellow, orange, blue, green, etc…. Undertones are the result of blending more than one color together.
Behr Bit of Sugar undertones
Bit Of Sugar is a white with cool subtle gray undertone. Depending on the light and time of day, it really is a lovely white color on your walls.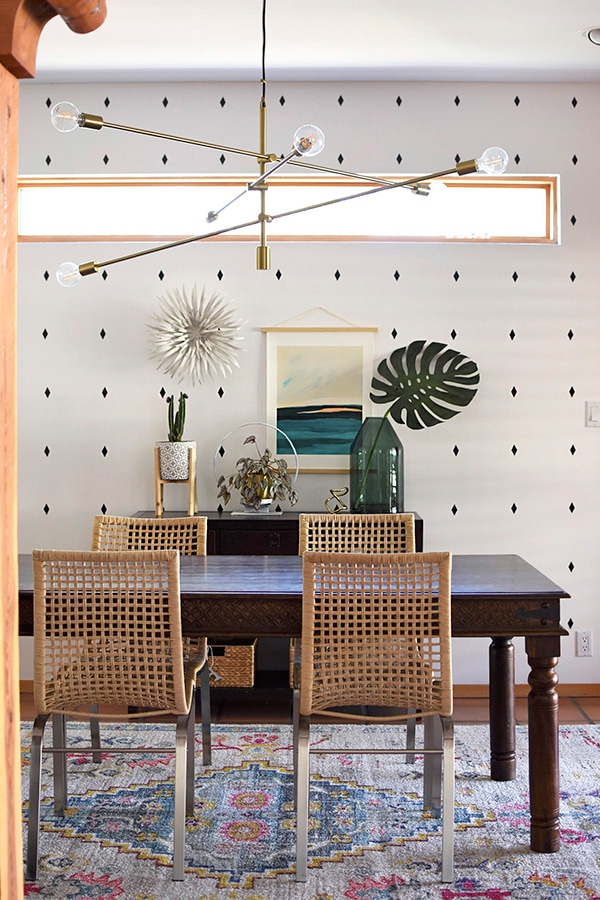 Bit of Sugar White Paint values
The RGB values for Behr PR-W14 Bit Of Sugar are 244, 243, 239. The HEX code is #F4F3EF.
LRV stands for Light Reflectance Value and it's how much light a particular shade reflects. It's measured on a scale of 0-100. The higher the number, the lighter the color. LRV measures the percentage of light that a color reflects.
Bit Of Sugar has an LRV of 89 which confirms that it is a very light color.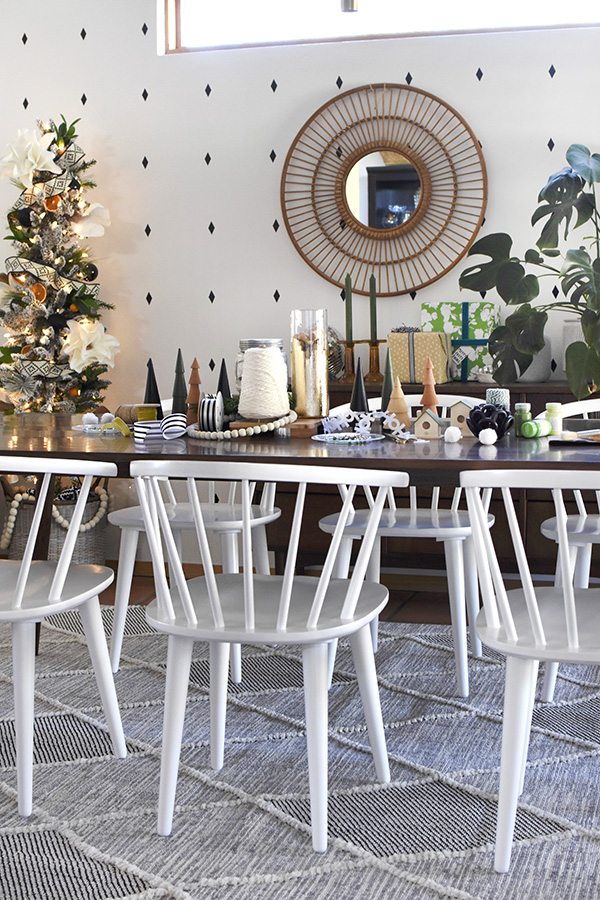 Where to use White Paint
White paint is a great neutralizing color for any space in your home. It allows for the walls to step back and art, wall decor, lighting and other home decorations to really take the center stage.
Great places to use white paint are…
Bathrooms
Dining Room
Hallways
Kitchen
Ceilings
Bedrooms
Cabinets
Front door
Baseboards
Furniture
Behr Bit of Sugar vs Behr Polar Bear
Bit of Sugar and Behr's Polar Bear are very similar colors, but upon closer inspection there are some differences that are worth noting.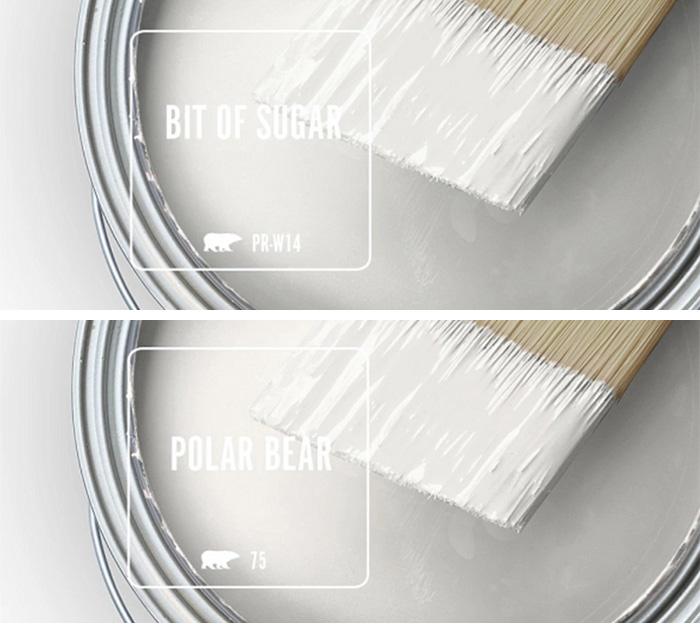 Personally, since our home has so much warmth in the wood detailing and floors, using a more cold white (Bit of Sugar) is ideal.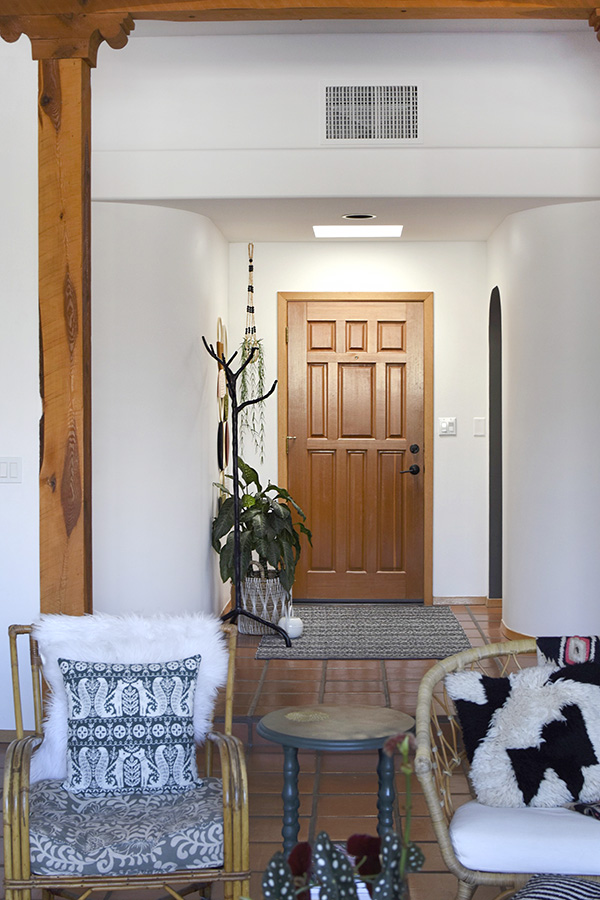 I love how crisp the walls feel from multiple views when everything has a clean coat of white paint on them.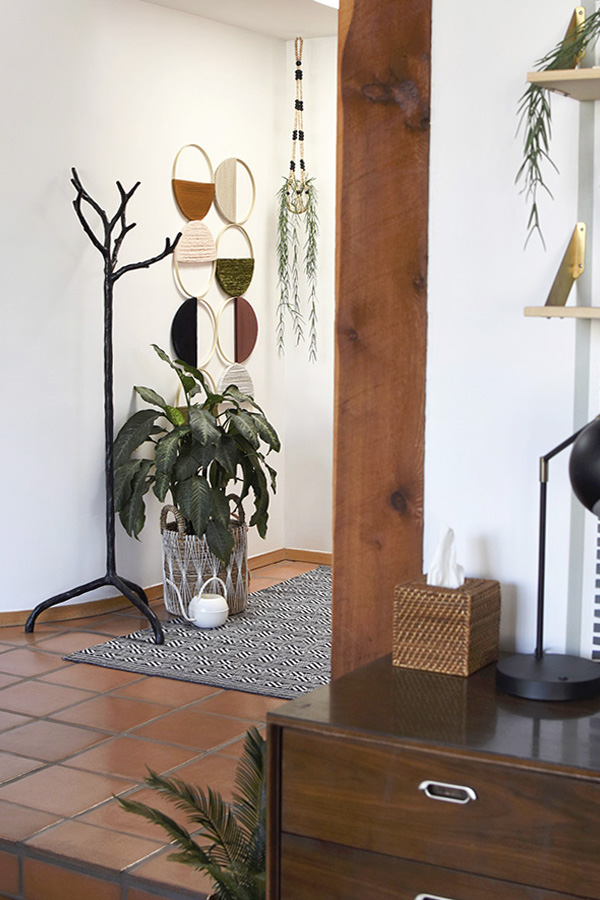 Our living room was the first room that we painted white with Bit of Sugar and after that room, I was sold on everything going white!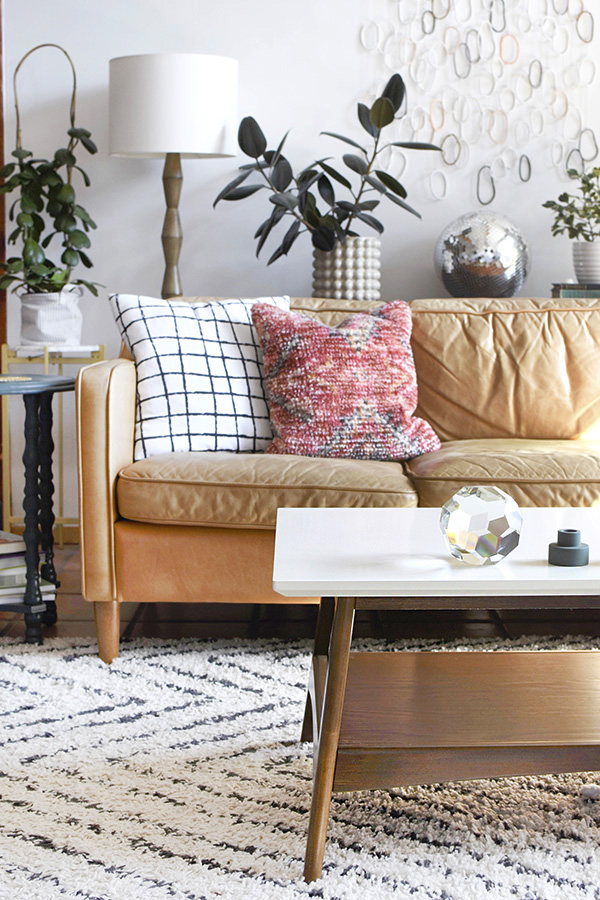 Adding in fun details on white walls like this Arch Accent Wall is a great way to add a bit of color to the room, while still keeping a modern look.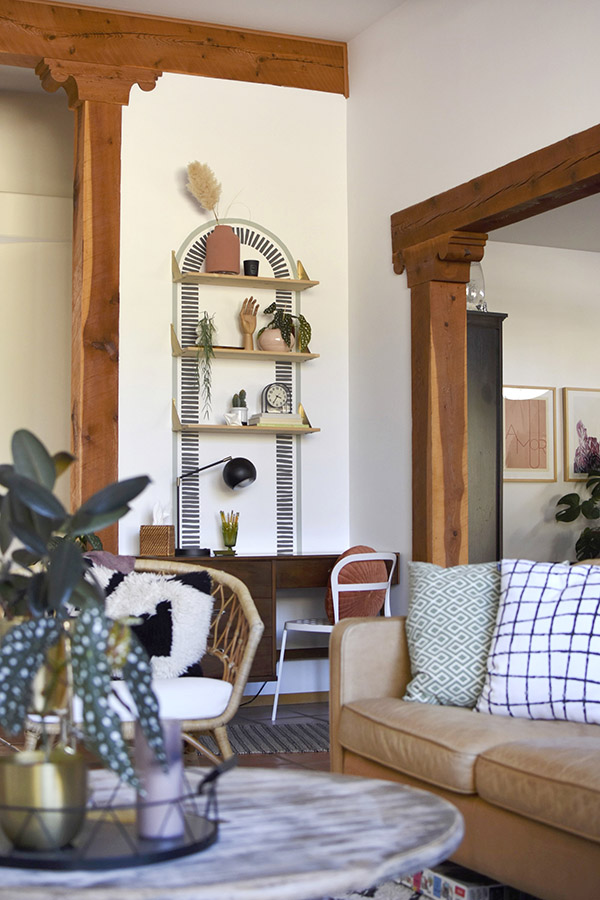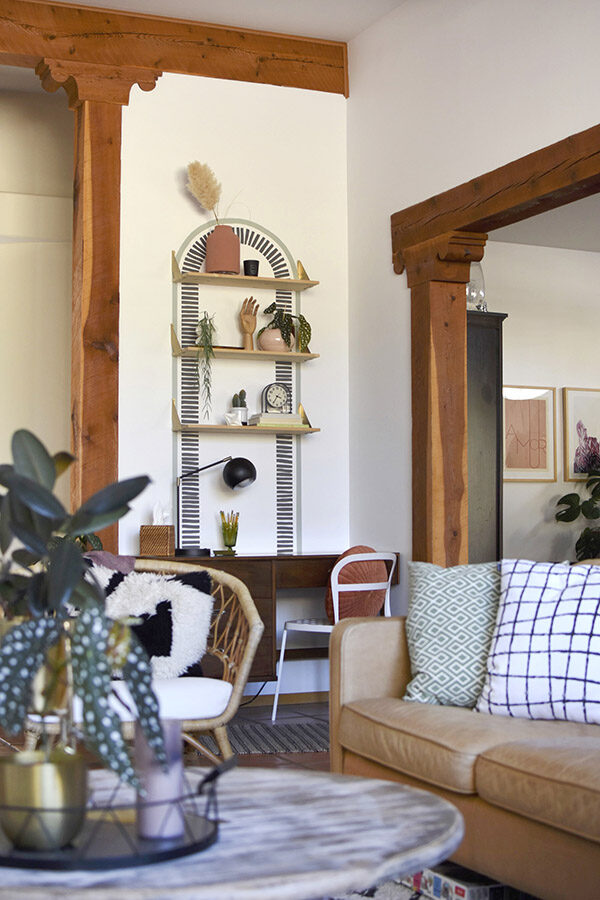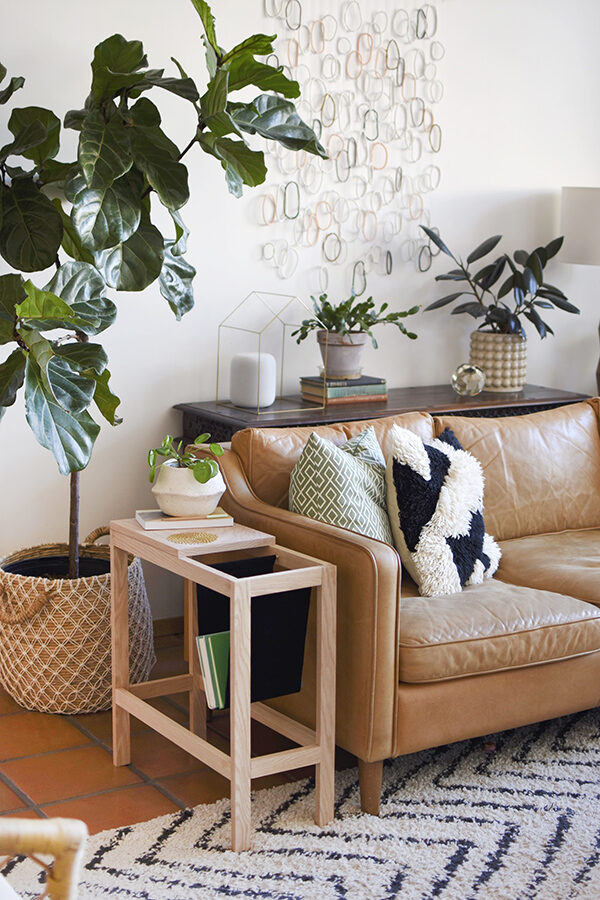 Behr Bit of Sugar vs Behr Whisper White
Bit of Sugar and Behr's Whisper White paints are remarkably similar colors.
Bit of Sugar and Whisper White have the same LRV of 89. Bit of Sugar's RGB (red, green + blue) values are R 244 G 242 B 236, while Whisper White's are R 244 G 243 B 234.
Meaning that they both have the same amount of red, Bit of Sugar has one value less of green and two value's more of blue.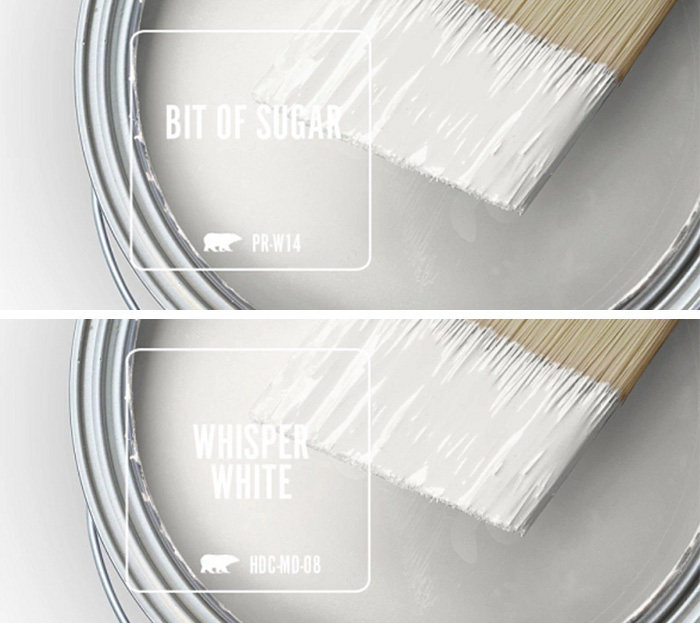 Behr Bit of Sugar paint is a sophisticated, soft(er) white with warm(er) undertones when compared to Whisper White paint, with slightly cooler undertones. However, as you can see below in our hallway, Bit of Sugar is still a very lovely neutral paint choice.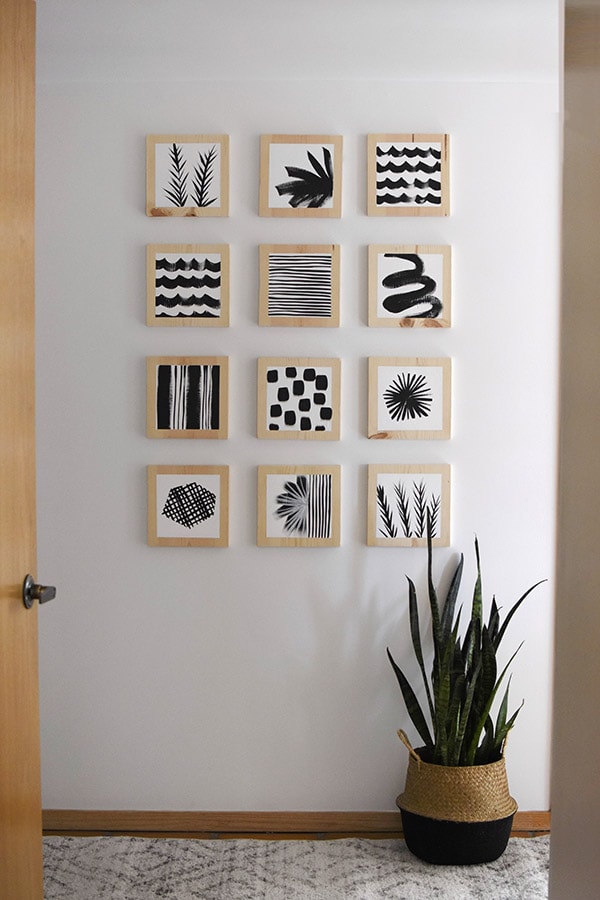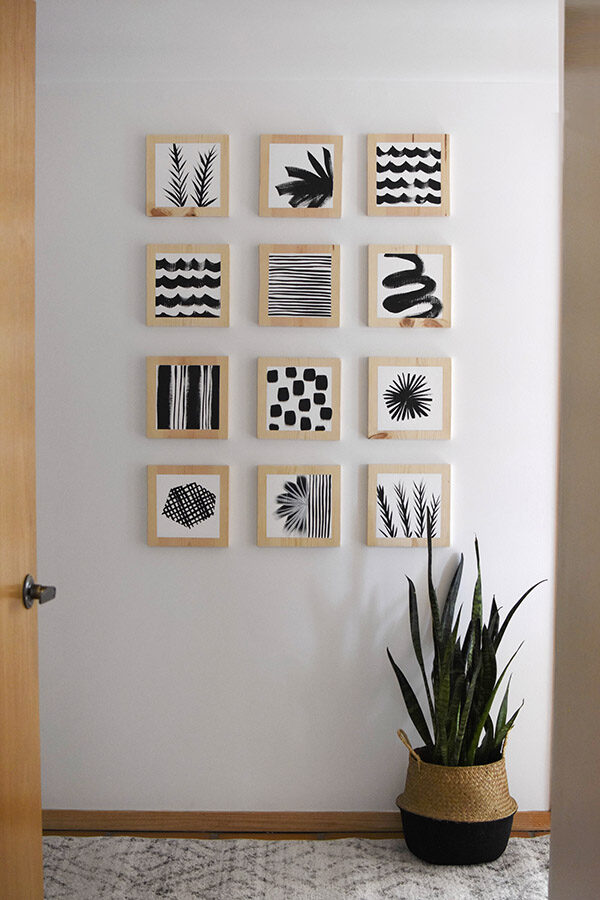 Looking for other paint color posts? Check these out…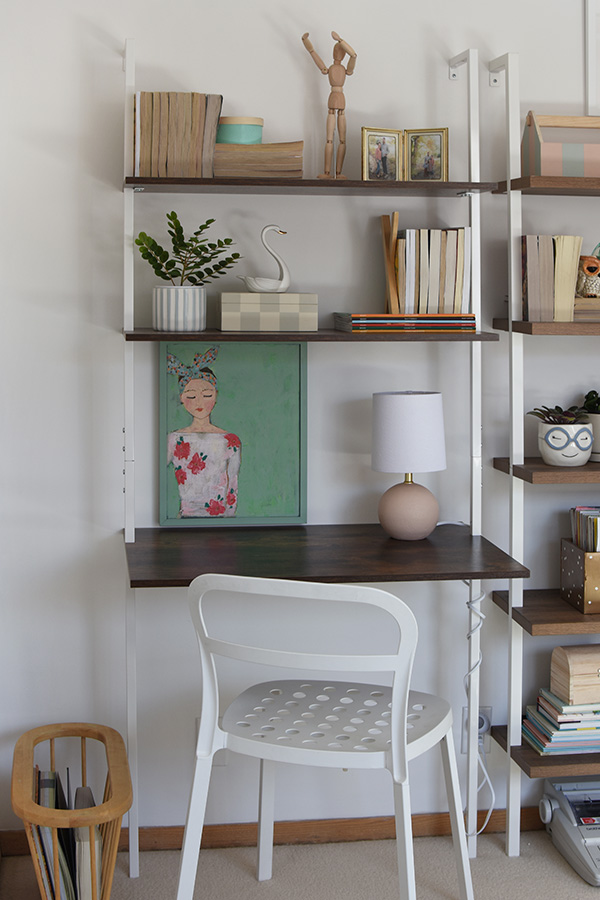 Behr Bit of Sugar vs Swiss Coffee
Swiss Coffee has been a long time favorite white paint for Behr, however… I barely consider it a white paint myself.
Swiss Coffee is a VERY warm white. It still is a light color with an LRV of 84. Swiss Coffee has less red, less green, but more blue than Bit of Sugar coming in at R 241 G 237 B 224 – compared to Bit of Sugar's R 244 G 242 B 236.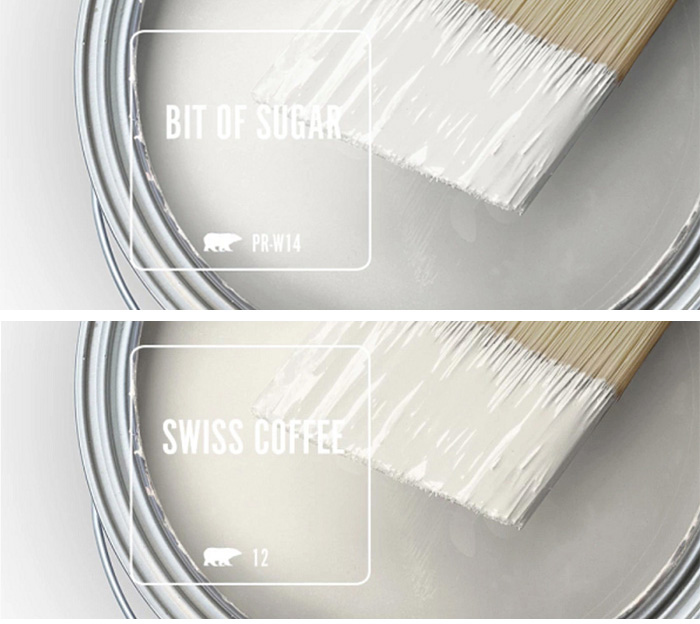 Compared to Bit of Sugar, Swiss Coffee definitely pulls towards yellow cream undertones.
You can see how crisp neutral the Bit of Sugar is in my daughter's bedroom. The accent stripe detail is a fun way to add color to her room while still feeling bright and cheerful.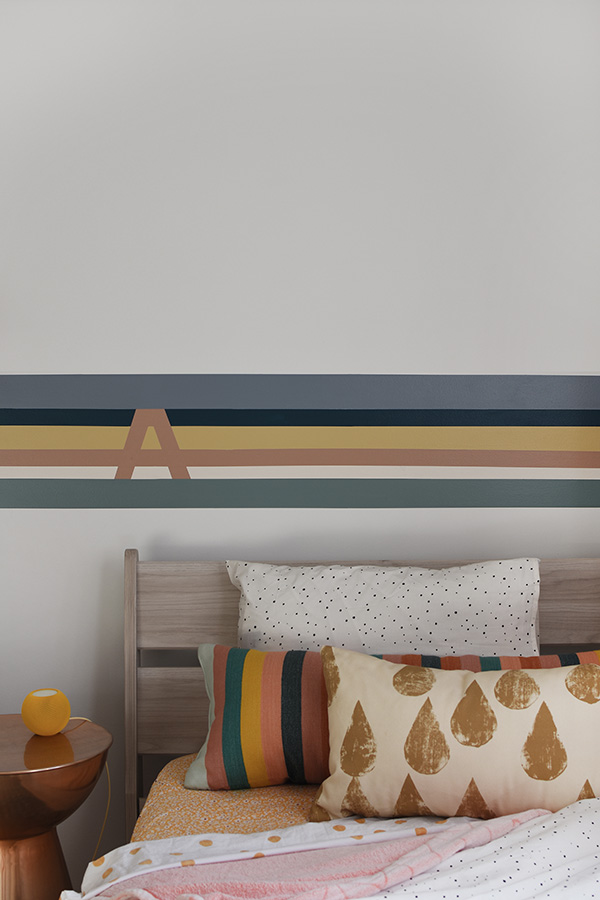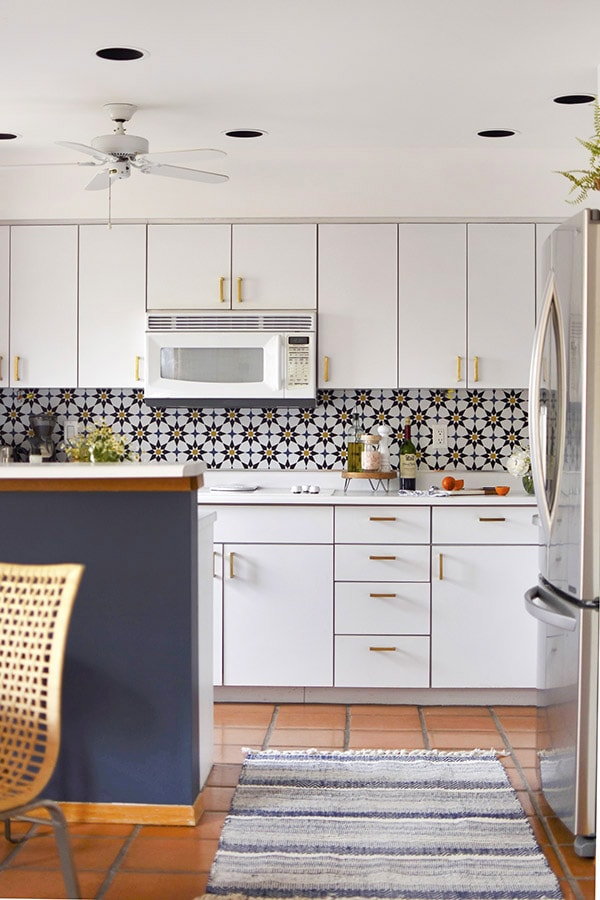 Bit of Sugar Complementary Colors
Behr Bit of Sugar is best paired with warmer tones like beige, gold, and brown because of its brighter, more saturated base.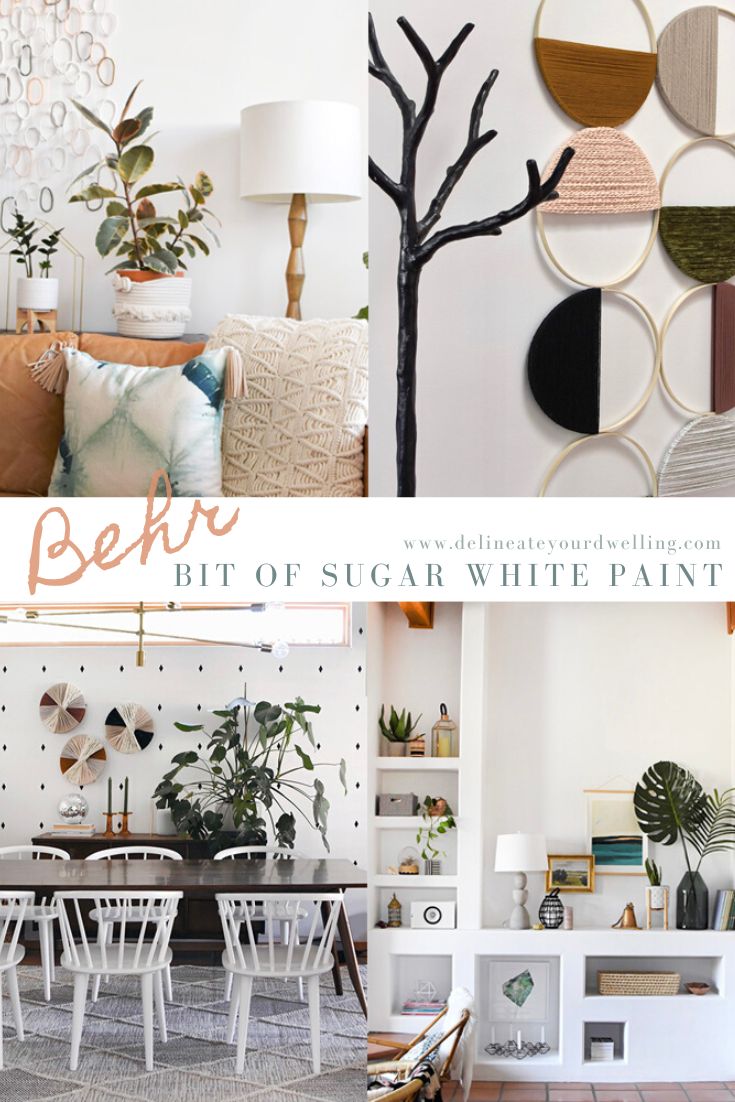 And don't miss my post all about my favorite paints – Behr Bit of Sugar White Interior Paint, Behr Nocturne Blue paint in your home, Behr English Channel Blue Interior Paint and my Southwest Home's Interior Paint colors.