Modern Saltillo tile kitchen
INSIDE : Learn how to create a modern Saltillo tile kitchen that embraces the Southwest style, but still has a crisp fresh look!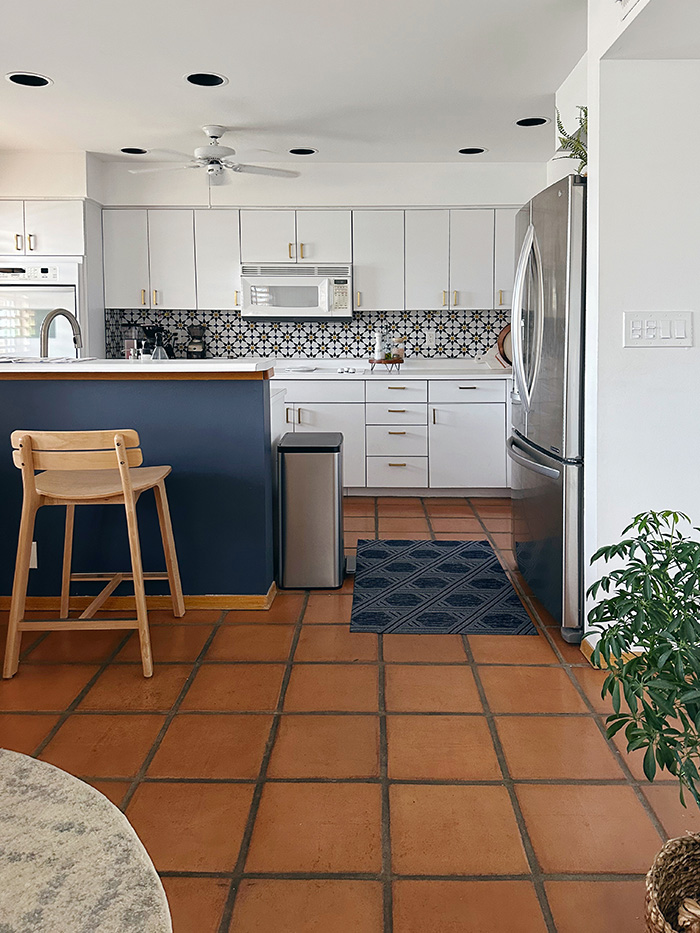 This post may contain affiliate links. See full disclosure here.
When we were looking to move back to New Mexico, I knew I did not want a home with a heavy southwest feel. But then… we saw this home and fell in love. Boy oh boy, does this home scream Southwest from the start to the finish.
Our home's exterior is stucco, we have red cedar vigas in our entryway, living room and dining room – which are wooden beams used in the traditional adobe architecture of the American Southwest, especially New Mexico and we have bright bold Saltillo Tile in our common living spaces.
It has become my mission to create a home that is relaxed, warm, modern and still nods to the Southwest character that is so clearly has.
What is Saltillo tile?
Saltillo tiles are a handmade tile and fired at a relatively low temperature. They are most commonly used in the Southwest, however their beautiful natural look and wider grout joints make them a great choice for any space looking to create a relaxed desert feel.
Saltillo tile is produced in Saltillo, the capital of Coahuila in northwestern Mexico. The clay in this region is red, hence the tile's unique reddish / orange coloring.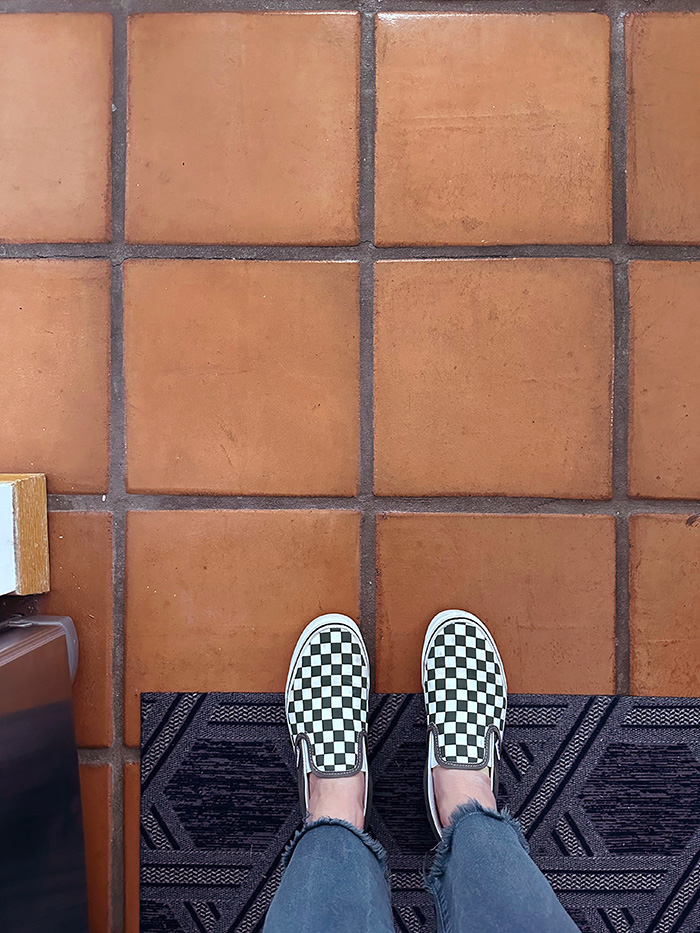 Saltillo tiles are made by hand and allowed to dry in the sun. After they are dry, the tiles are placed in wood burning kilns to complete their drying process.
Looking for other content about Saltillo Tile? Check these out below.
Mexican Saltillo Tile Kitchen
Whether you call your tile Mexican Saltillo or Terracotta Saltillo or just plain Saltillo it is a very distinct tile and merging this style in your home can be a challenge at times.
I wanted to create a modern kitchen in our home even with bold saltillo tile. There were a few ways that I went about accomplishing that. And you can read more about the 5 Ways to Update your Kitchen for under $300 here.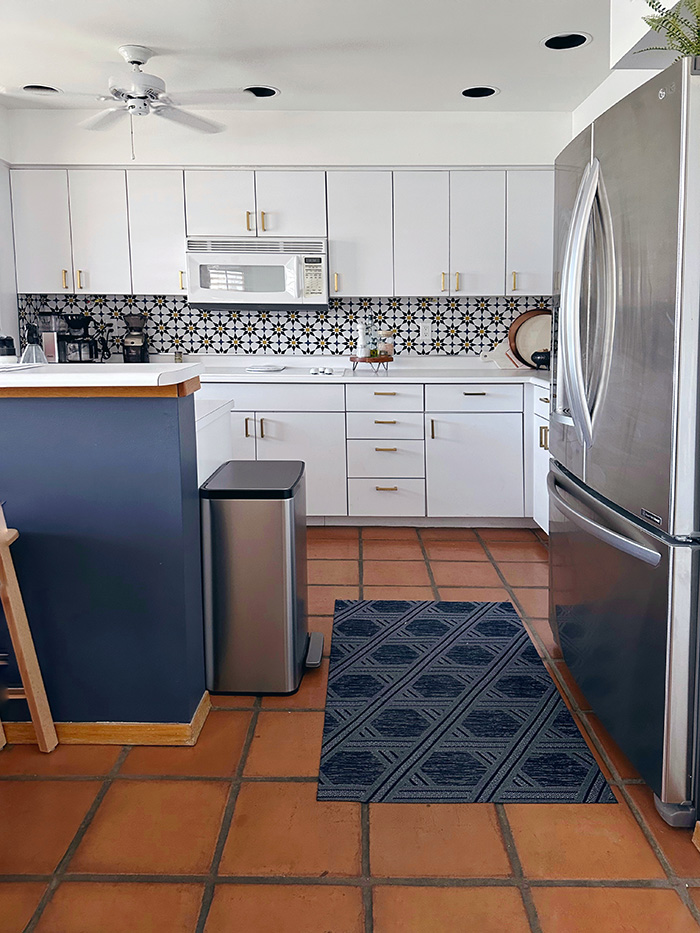 Neutralize your Walls
First, I painted the entire kitchen a crisp fresh white. I used Behr Bit of Sugar in this room.
You can read more in depth about my Interior Paint colors here.
The walls were previously a creamy tan/yellow color and paired with the tile, it gave the room a very dated almost dingy feel. The white walls and the white cabinets help to immediately give our kitchen a more modern look.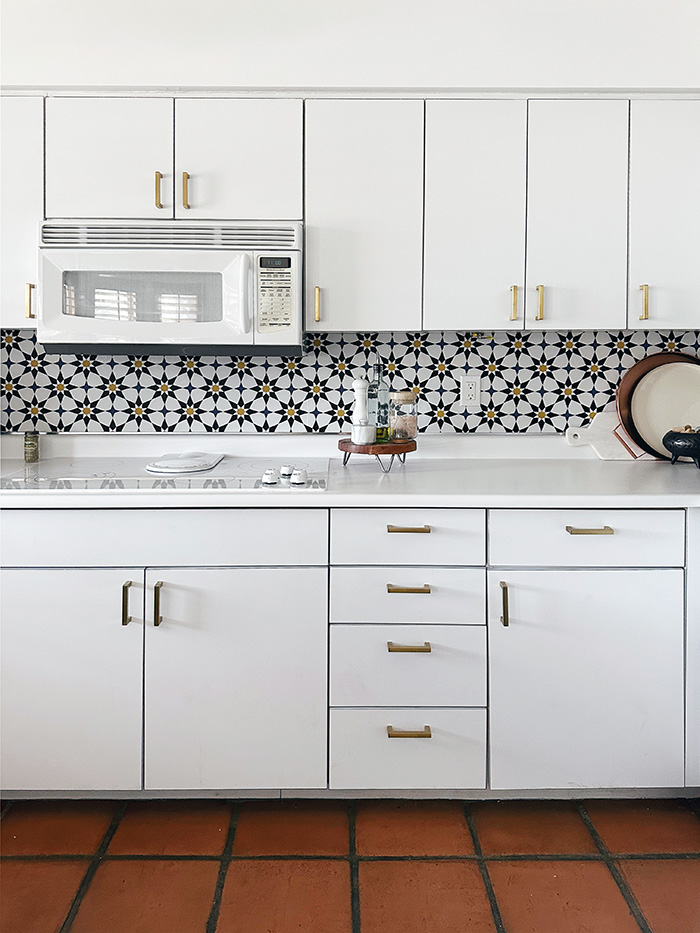 Complementary colors Orange and Blue
Another design trick I used when creating a modern Saltillo tile kitchen was using the good old fashioned Color wheel when picking what my kitchen's color palette would be.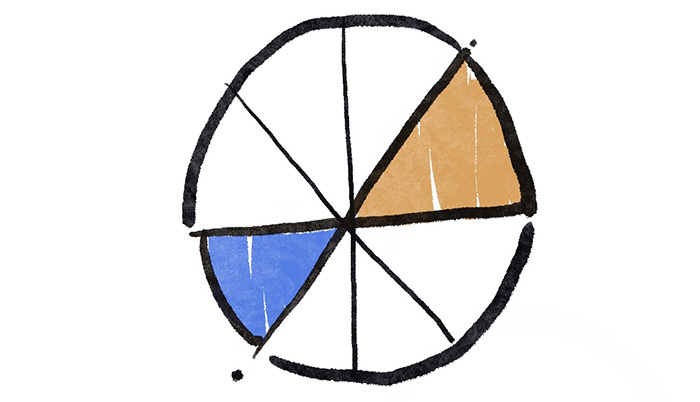 Complementary colors are pairs of colors which are located on opposite sides of the color wheel. When they are placed next to each other, they create a beautiful pairing.
Complimentary Colors
Red + Green
Yellow + Purple
Orange + Blue
Using shades of blue are a natural fit for the orange of my tile based on the color wheel. If I would have used a rug with purple or magenta in it, for example… the colors would have clashed instead of complementing each other.
I used blue in the Moroccan tile backsplash (it's just removable wallpaper!), blue in the rug I used and I then painted my kitchen island with Behr English Channel blue PPU14-19.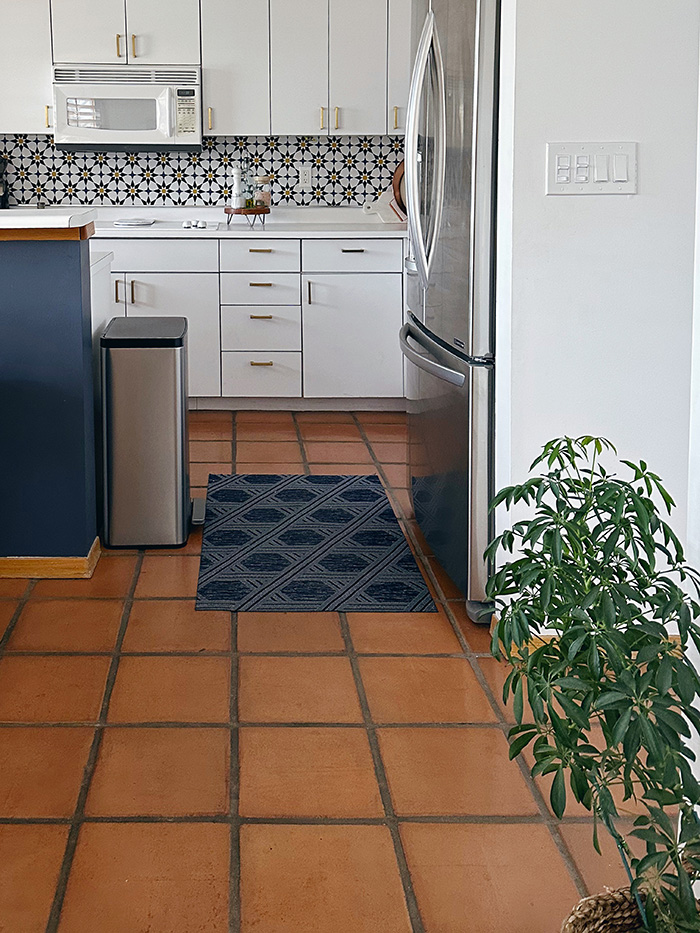 Looking for other content about Saltillo Tile? Check these out below.
Update your hardware to balance rustic look of Saltillo Tiles
The last way I helped to create a modern kitchen was updating the hardware with a simple metallic gold rectangular pulls. This helped to balance out the very southwest rustic look of my Saltillo tiles.