Craft Marbling Projects :
I really adore creative marbling projects. It is such a quick and easy way to elevate a simple object. You can never replicate the exact look marbling gives, so every project is a true one of a kind! I have marbled with Nail Polish, marbled with Shaving Cream and marbled with Acrylic Paint.
Regardless if you have been a long time crafter or this if your very first project, using simple marbling techniques can produce masterpieces for all.
This page contains affiliate links. See full disclosure here.
I love marbling so much so that I even wrote a craft book all about it! As of today, my Marbling book is now available at Walmart, Amazon and Target – CHECK IT OUT NOW!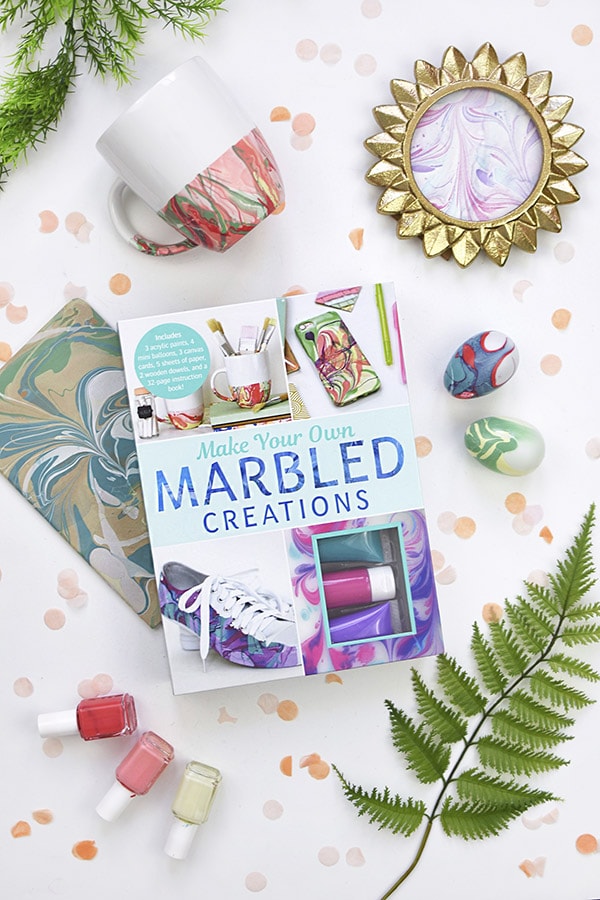 If you are looking for an overview on all things marbling, you might like my in depth overview Marbling 101 post. I share about all the tips and tricks I have learned over the years.
These are some of my most popular marbling projects and posts:
Marble Dipped Oreos
Marbled Party Cups
Colorful Marbled Bangles
Looking for my most recent Marbled DIYs? Check out my recent colorful and creative marbling blog ideas right here: