INSIDE : See how to create simple and fun DIY Pink Marbled Pumpkins with Paint! Plus, being able to reuse them year after year is a major bonus on the budget.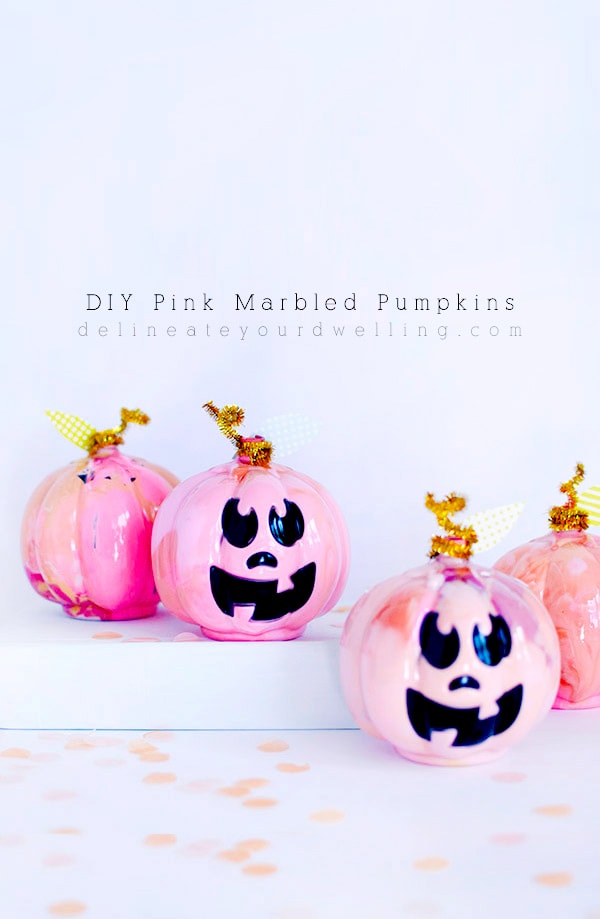 I love repurposing things! I recently made two adorable Sand Art pumpkins that matched my Tassel Pumpkin. I then had 9 extra Sand Art Pumpkins leftover. Instead of buying more sand to make more pumpkins, I used those extra pumpkins and created these adorable DIY Pink Marbled Pumpkins! I'm so excited to share how to whip these up in no time at all.
If you are looking for more information about everything involving marbling, my Marbling 101 post might be just what you are looking for!
This post contains affiliate links. See my full disclosure.
What supplies are needed to marble pumpkins?
Sand Art Pumpkins
Acrylic Paint
Mini Funnels
Gold Pipe Cleaner
Green Scrapbook Paper
Hot Glue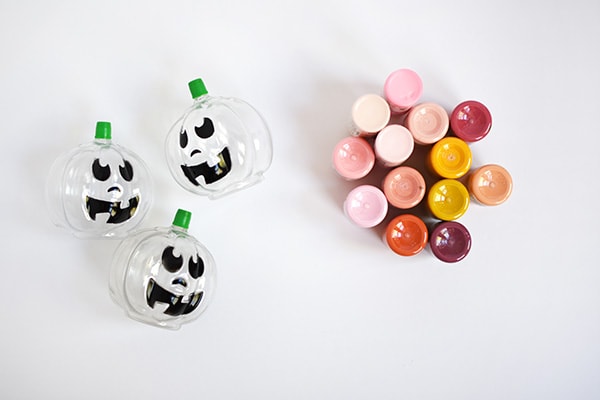 How do I make painted marble pumpkins?
The first step is filling each sand art pumpkin with paint. I used about 3 or 4 different shades of pink, orange and raspberry per pumpkin.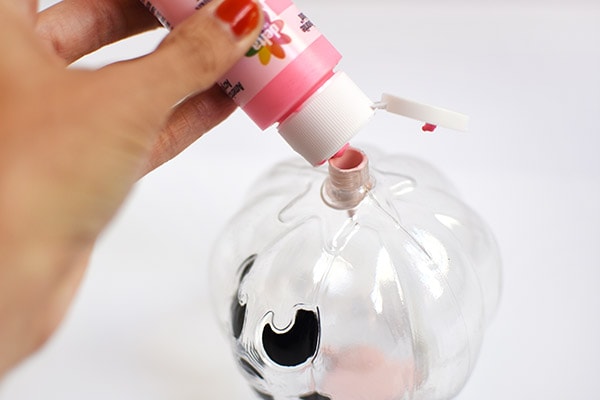 Some of my acrylic paints did not have easy to pour spouts, so I used mini funnels with made it MUCH easier and saved me from a huge mess!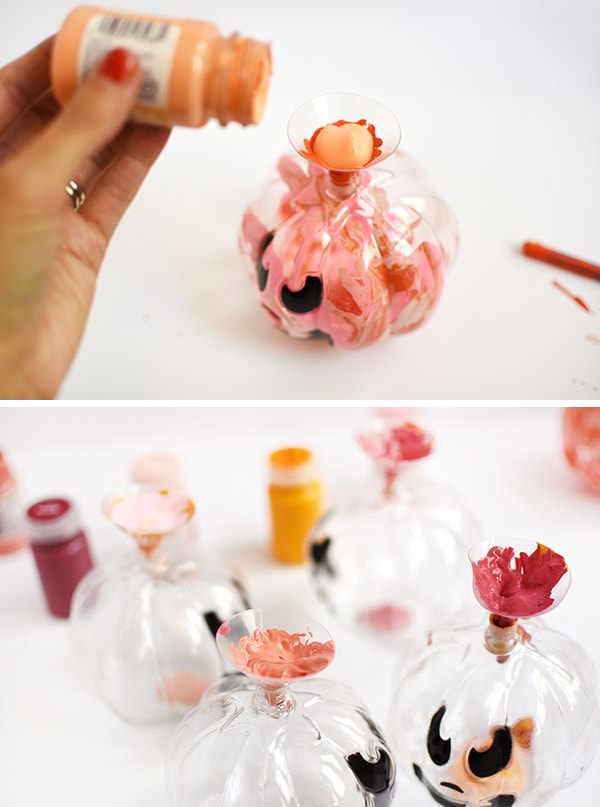 I had multiple pumpkins going at once, just mixing and adding different colors to each one. It was really quite fun experimenting with them.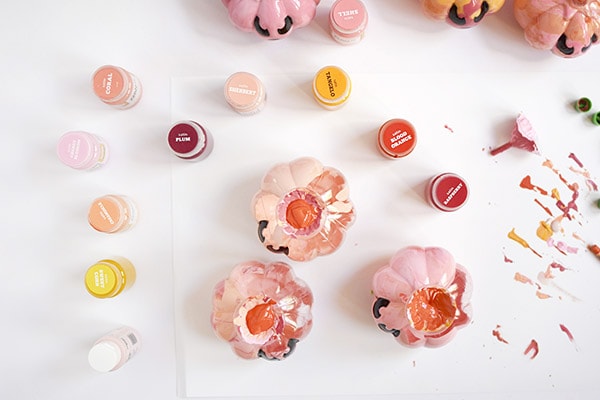 Once I had a decent amount of paint in each pumpkin, I put the lid back on the pumpkin and shook! It becomes apparent after shaking, if you need to add more paint to cover the entire surface of the pumpkin or not.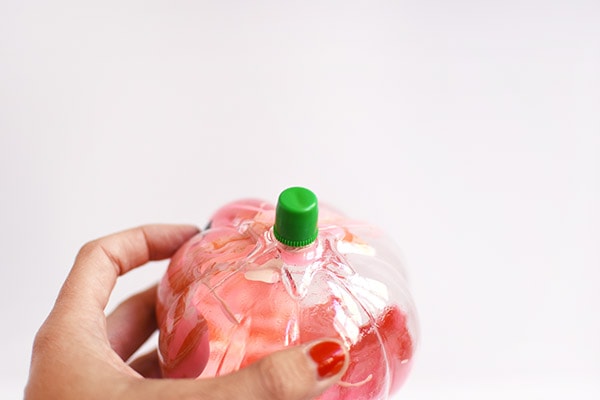 After all the pumpkins had enough paint to cover their insides, I removed all the lids and let them dry for a few hours.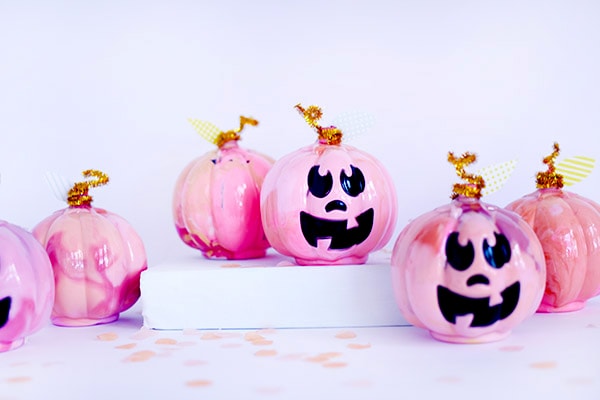 After the pumpkins were dry, I curled gold pipe cleaners around the top of the pumpkins.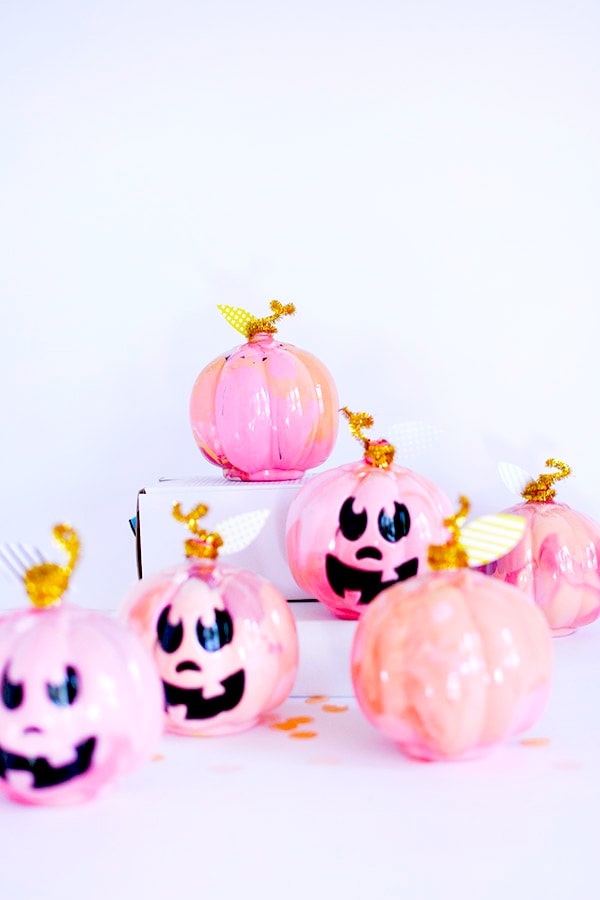 Using different patterned green and black scrapbook papers, I cut out a few simple leaves and hot glued them to the pipe cleaners + pumpkins. I loved that they are stripes and polka dots.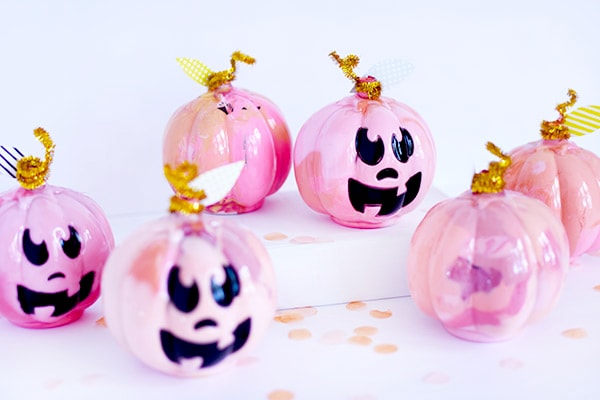 The final product are a table full of adorable colorful pink and orange toned marble pumpkins!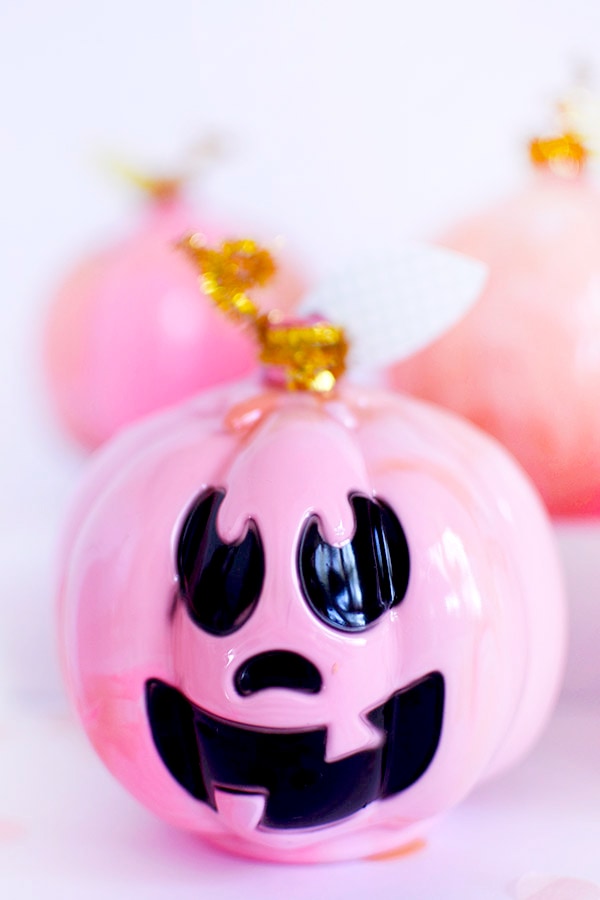 Because I am a strong believer to make each holiday the colors that speak to your heart and to your home – so we embrace lots of happy color come fall, but these could easily be made using your favorite reds, rust and orange more traditional colored paints, too!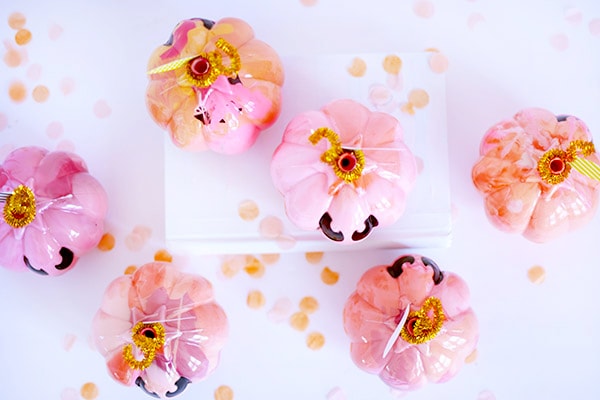 Did I mention, kids adore filling pumpkins and shaking? This is a great kid tested project!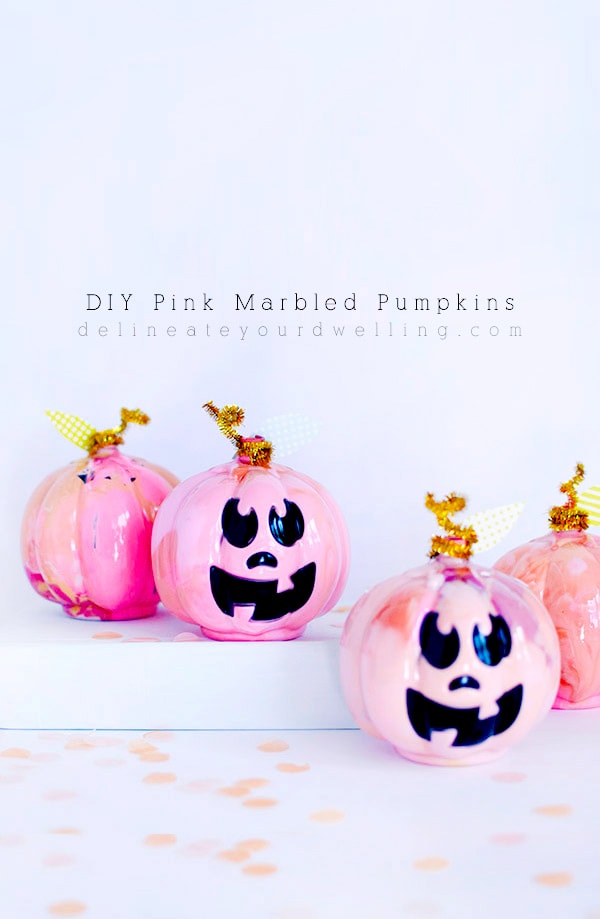 Looking for other Marbled Projects with Paint? You might be interested in my Marbled Bookmarks.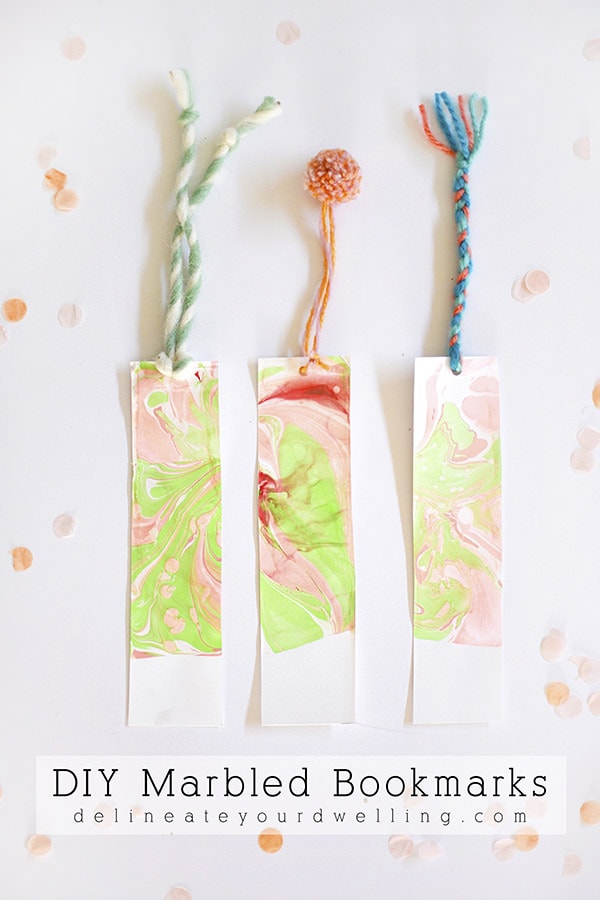 Ready to check out some of my other fun pumpkins from over the years?

SaveSave
SaveSave
SaveSave
SaveSave
SaveSave
SaveSave
SaveSave
SaveSave