I adore eating delicious food… as do most people. But, sometimes I am on the lookout for tasty and quick – while other times I enjoy the slow process of cooking a meal for a few hours.
If you are looking for low stress meal ideas, snacks and treats that have a manageable grocery list and ingredients that you don't have to search high and low for, then this is the spot for you!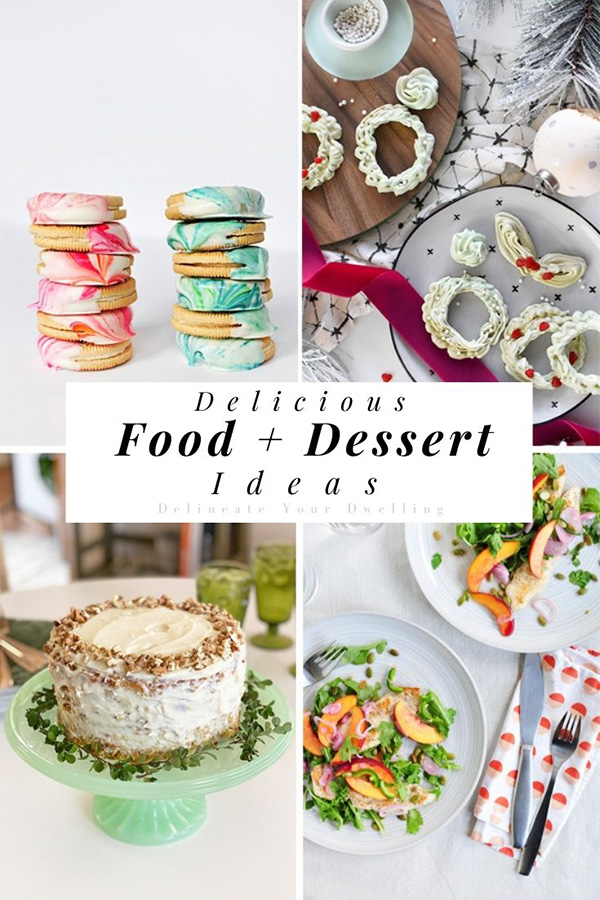 Marbled Oreo Cookies | Holiday Meringue Wreaths
Carrot Cake | Chicken Paillards
Check out some of my favorite meal, dessert and drink ideas.
These are some my most popular food related posts :
Marble Dipped Oreos
Watermelon Lemonade
Fourth of July Popsicles
9 Creative takes on Chocolate Bark
Spring Afternoons spent with friends
Cucumber Mint Moscow Mule
Lasagna Soup
Food and Recipe Ideas