How to make Fourth of July Layered Popsicles
INSIDE : How to make delicious Fourth of July Layered Popsicles using yogurt and fruit! You will be the hit of the party and they are so fun to make, too.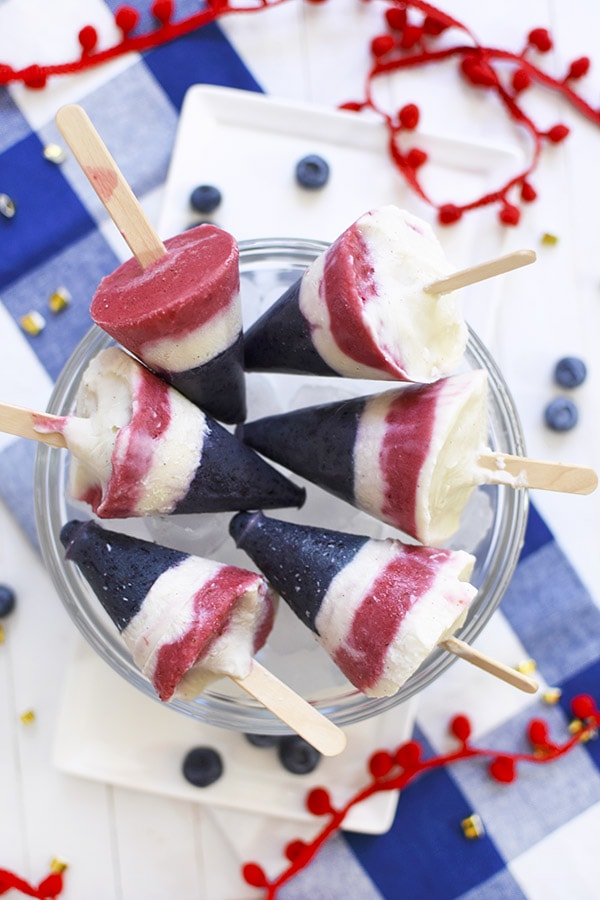 If you are looking for a tasty summer treat, then you might also like my Whipped Pineapple Ring Pop popsicles, my Kid Friendly Watermelon Popsicle Bar or my Layered 4th of July Popsicles! Let me know which ones you are going to try.
Nothing says Fourth of July like Red, White and Blue! And while summer is normally sunny and hot, New Mexico this summer has been HOT. My kids and I have been eating popsicles sometimes twice a day. So when I decided to make some Fourth of July Layered Popsicles with yogurt and fruit, we all were thrilled.
This post contains affiliate links. See my full disclosure.

Now, if you have been following along on Instagram stories, you saw I had a bit of a go-around with these. I had wanted to do multiple layers of the red and white… but these popsicles had other plans for me.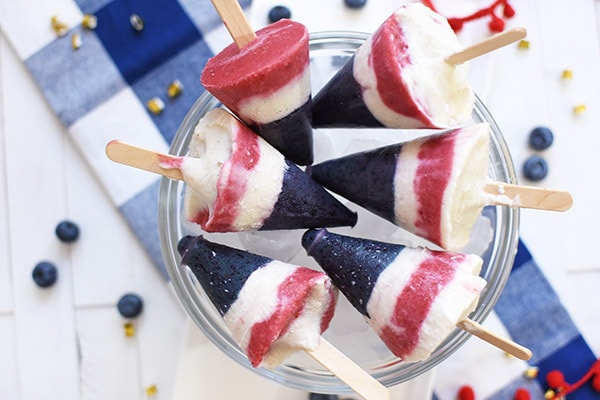 Looking for a fun Firework Table Centerpiece?
They may not be completely perfect and all exactly symmetrical, but they are so fun and festive for the Fourth of July! Plus, they taste good so that is just extra bonus.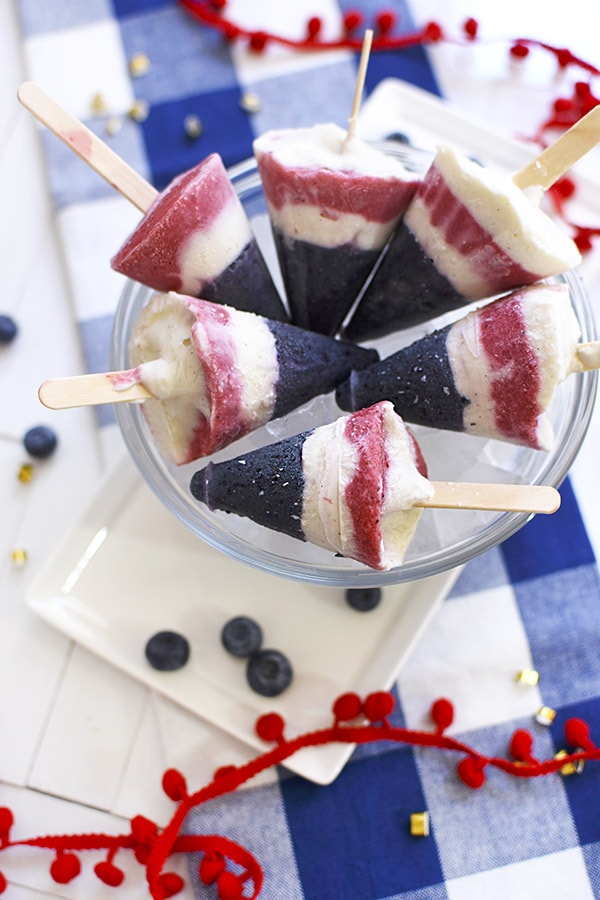 My kids are ready to become a popsicle making factory after I made these fun treats.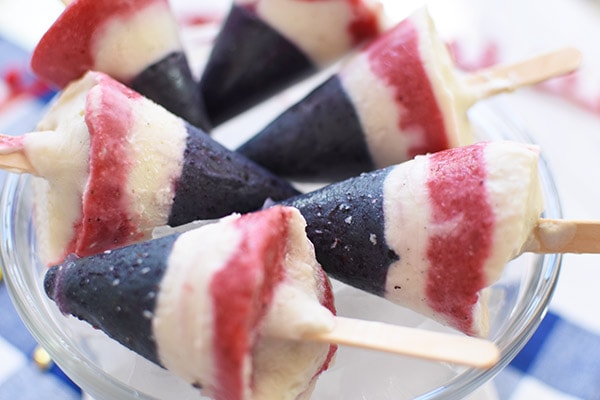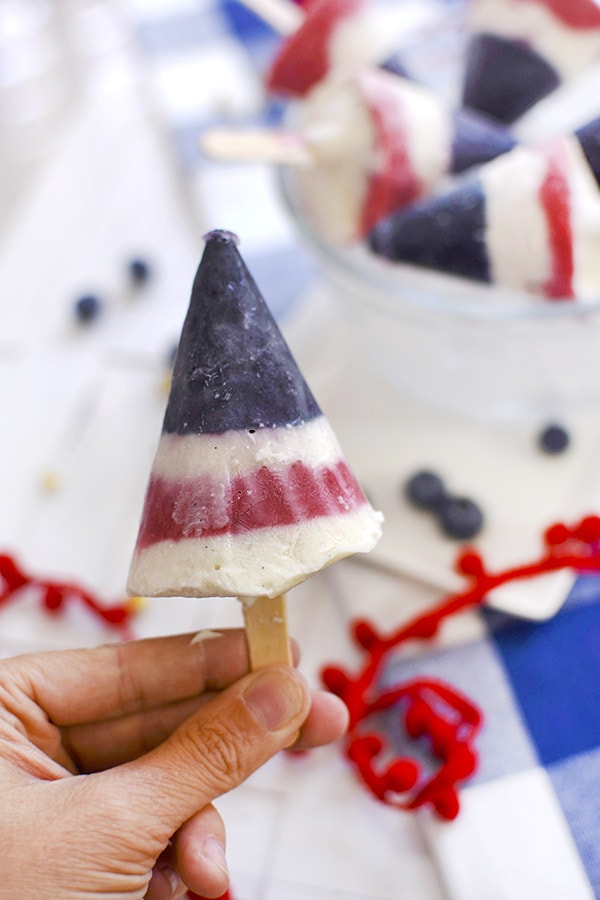 What supplies do I need to make Fourth of July Layered Popsicles with yogurt and fruit?
Strawberries
Blueberries
Blueberry Noosa Yogurt
Vanilla Noose Yogurt
Popsicle sticks
Cone Paper Cups
Small Cups to hold Cones
Blender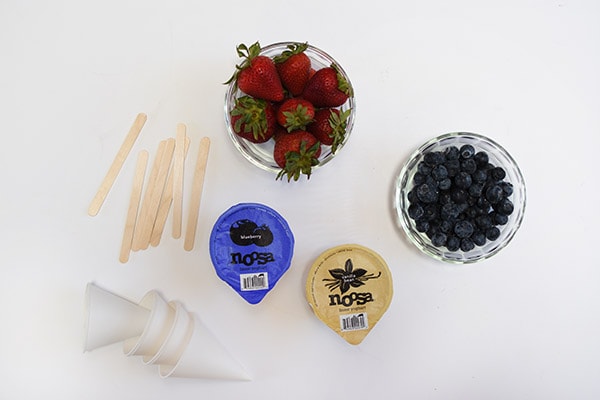 This is my HUGE tip when sharing how to make layered popsicles… practice patience, HA. Doing layered popsicles is definitely not hard but it does take some time.
Complete disclaimer, I had some mishaps with my popsicles falling over during the freezing process and I was so frustrated I almost gave up and called this a fail. BUT, I just kept going and these ended up being the most adorable and festive popsicles ever.

What are the steps for making Fourth of July Layered Popsicles?
1. In your blender, add 1/4 cup of blueberries, one 4 oz. container of Noosa Blueberry Yogurt and about 1 1/2 tablespoon of sugar. You can use any type of yogurt, but I really love Noosa. Blend until you have a smooth consistency. NOTE: You may want to add a few drops of blue food coloring into your mixture if it becomes too purple.
2. Put your Cone Paper Cups into another cup to help them stand up for the filling process and the freezing. Fill the cone cups about an inch deep with the blueberry yogurt mixture.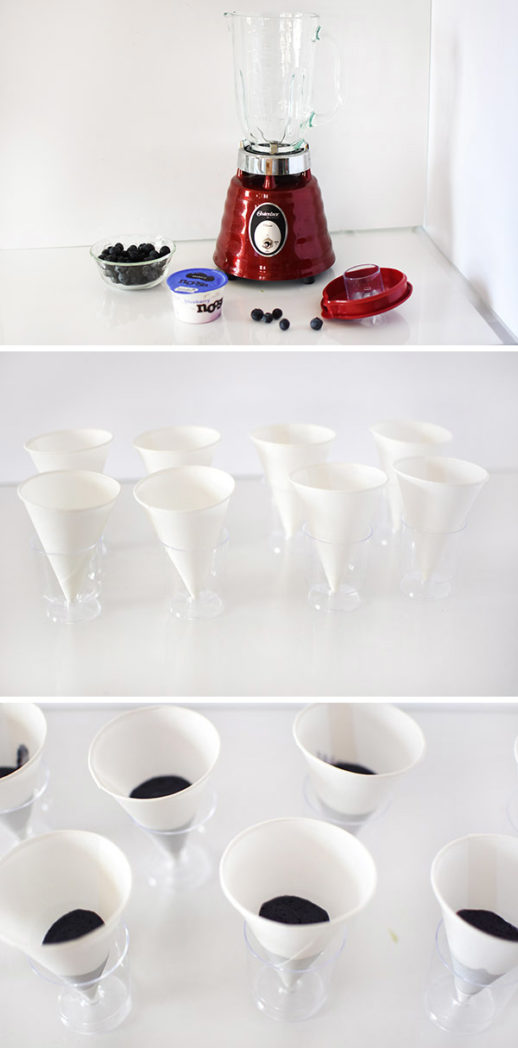 3. Put your blueberry cones into the freezer for 30 minutes. After 30 minutes, you can insert your popsicle sticks. The mixture won't be completely frozen yet, so you should still be able to add in your stick without them falling over. Put them back in the freezer for another 15 to 20 minutes.
4. If you are wanting to keep with the red, white and blue theme… then next up is the plain vanilla yogurt. I simply added 1 1/2 tablespoons of sugar to the vanilla yogurt and then filled the cone cups about an inch deep again.
Back to the freezer they go. This time, let them stay in the freezer for about 40 to 50 minutes.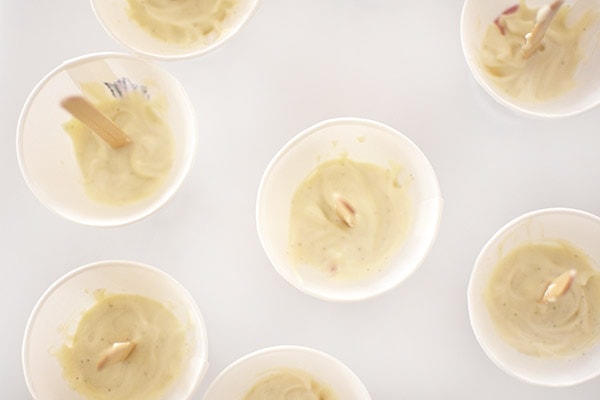 5. While your blueberry and vanilla layered popsicles are in the freezer getting chilly, you can start making the last layer, the strawberry layer!
Chop about one container of strawberries up and add them to your blender. Next add in vanilla yogurt and 1 1/2 tablespoons of sugar. Blend away. And put back into the freezer until the popsicles are completely solid… should be about another 40 to 50 minutes.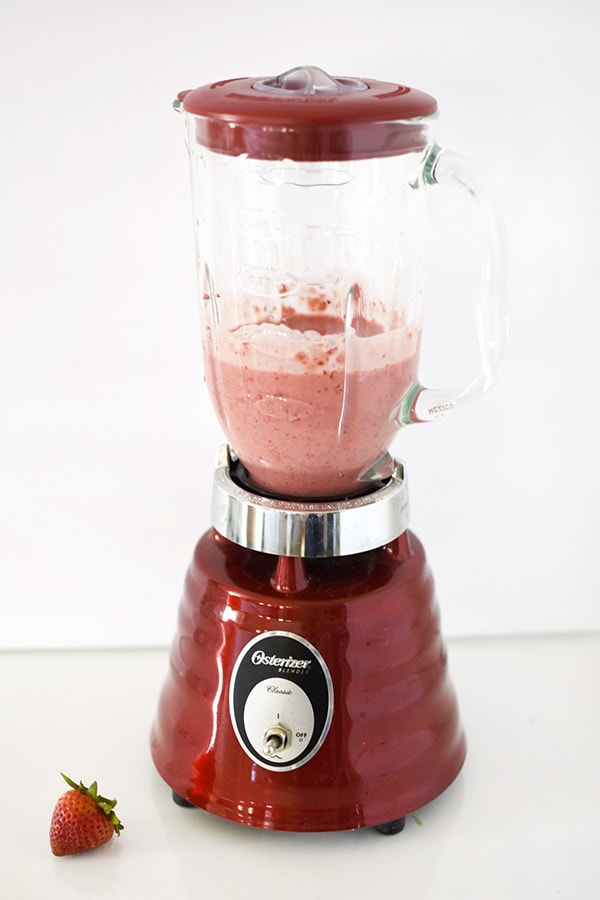 And these blue and white buffalo check napkins are literally my very favorite! I have been using them nonstop.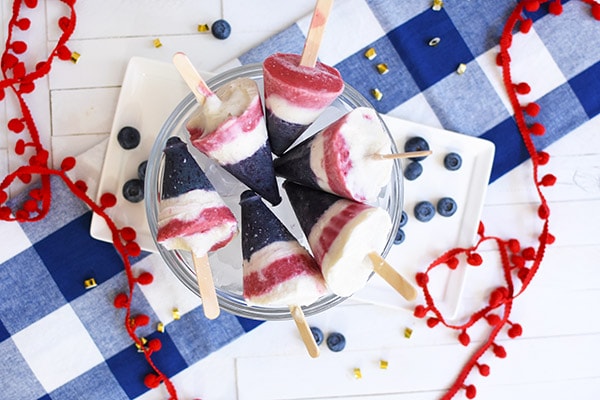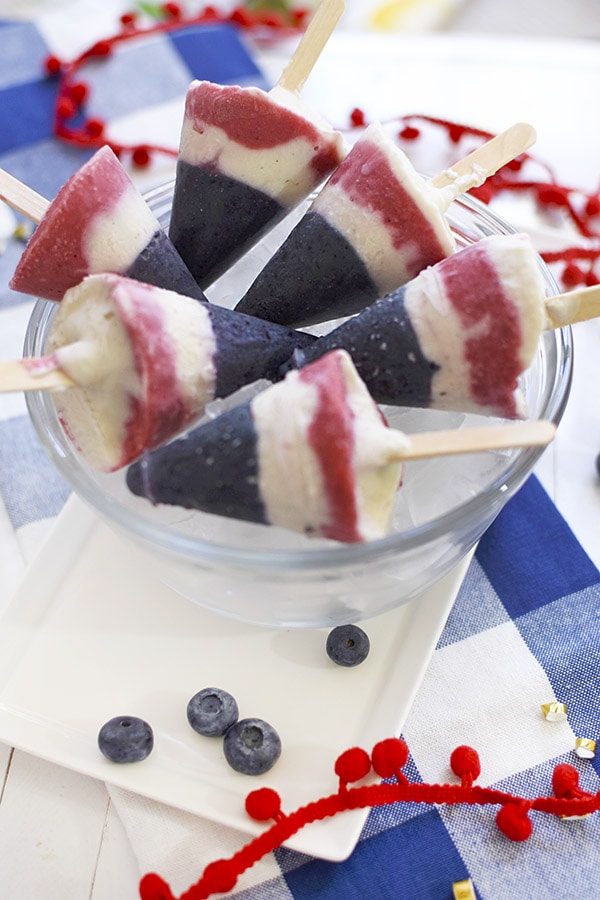 Do you do any themed food or desserts for the 4th of July? Share in the comments below, I'd love to hear!

Looking for other July Fourth celebrations or treats? You might like some of these:
Nautical Fourth of July Party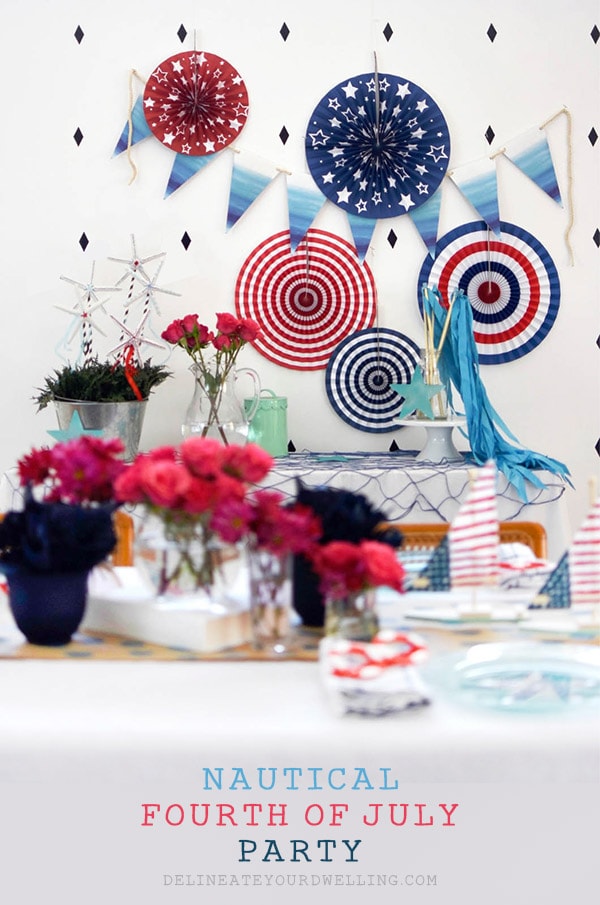 Fourth of July Tea Light Holders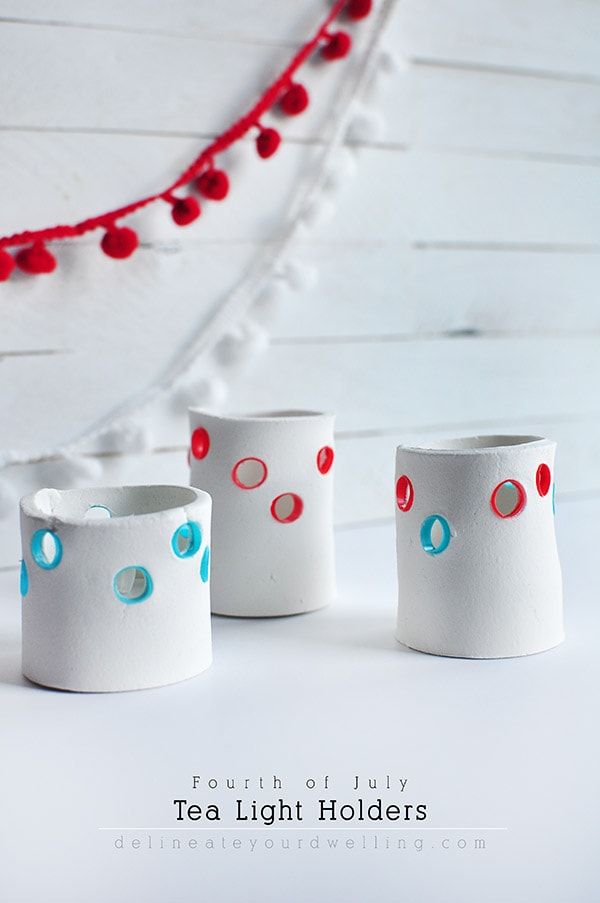 Sparkler Printable Roundup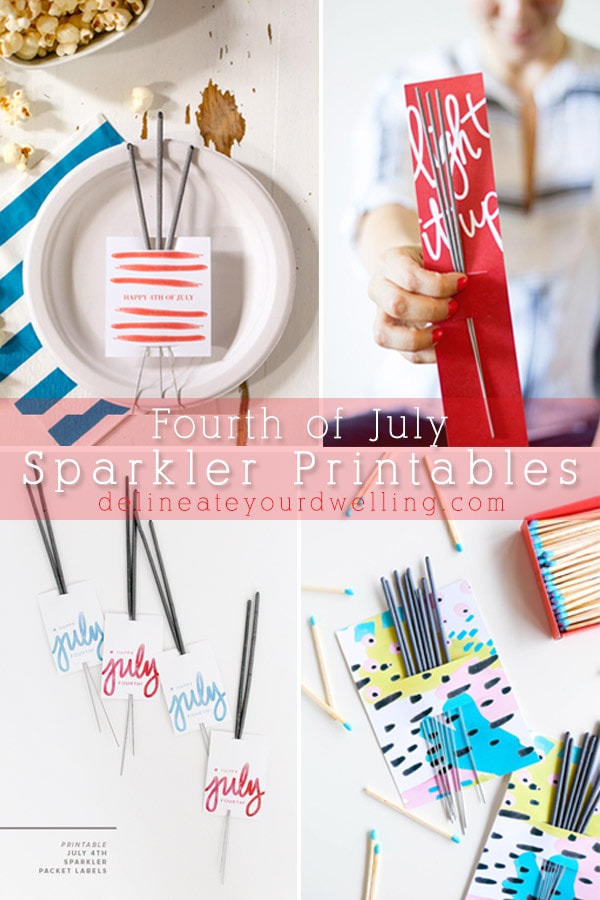 SaveSave
SaveSave
SaveSave
SaveSave
SaveSaveSaveSaveSaveSaveSaveSave
SaveSave