Fourth of July Tea Light Holders
INSIDE : Learn how to create simple clay Fourth of July Tea Light Holders for sitting out on your table during the big holiday! Embrace red, white and blue.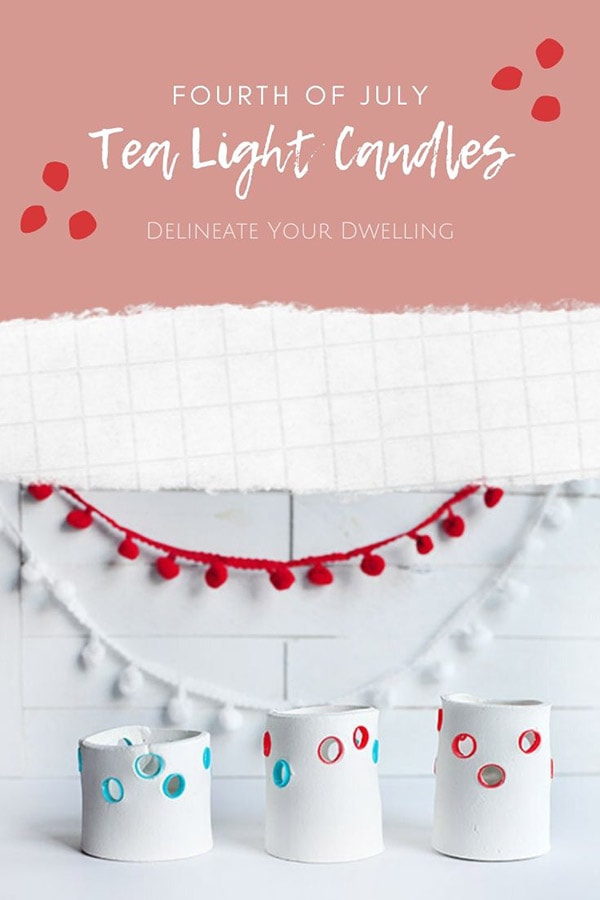 This post may contain affiliate links. See full disclosure here.
Fireworks will be here before we know it, which always makes me such a happy lady. I suddenly want to wear all the glow-in-the-dark bracelets and necklaces and ooooh + aaaah with the kids!
I love celebrating 4th of July and our country's Independence and these Fourth of July Tea Light Holders are a perfect table top addition! Plus, you'll never guess what the color is made from… STRAWS!
You might also be interested in my Tips, techniques and tricks for using Air Dry Clay.
What supplies do I need for 4th of July Tea Light Holders?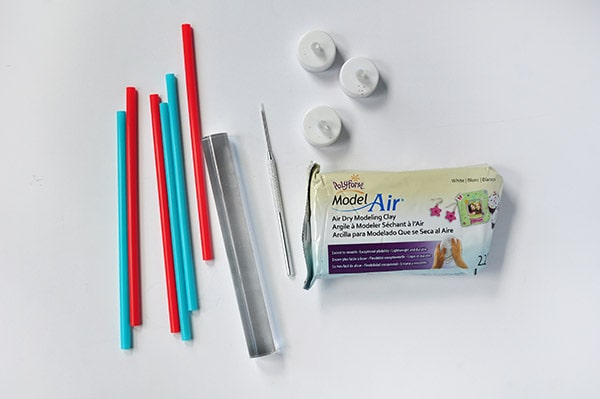 How do I make a fun 4th of July Tea Light Holder project?
Roll out flat about a golf ball sized amount of air dry clay. Next, cut the clay into a rectangular shape. I rolled my tea light candle on the clay to make sure it was the right length.
Next, cut your straw into thin pieces. Note, you will want to cut them the depth of your rolled clay. Then, press the straw pieces into your clay in a random pattern along the upper section of your clay. Lastly, use your sharp item to wiggle and pull out the clay from inside the cut out straws. If the straw pieces come out during this process, it's fine – simply push them back into the clay.
To connect the flat rectangle clay together, use simple clay working techniques. I put mine together, added a little water with a paint brush and then using my sharp item, did some simple hatch lines across to blend the clay sides together. After the clay dries, it holds together perfectly.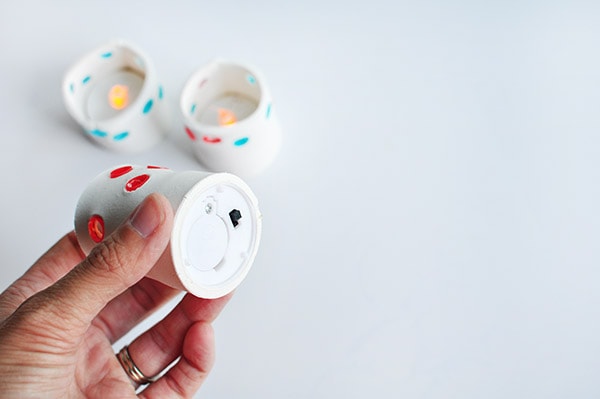 After my clay dried, I popped in a tea light candle and they were ready for my festive table top!
4th of July Tea Light Holder
How fun are these 4th of July Tea Light holders from air dry clay!! I just adore them.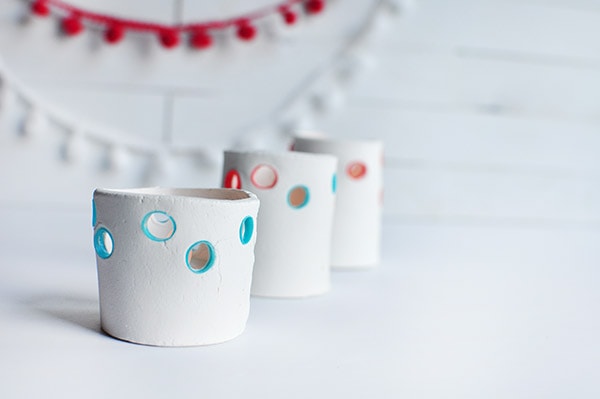 I love the addition of the colored straws as pops of color to these candles, but it could easily be painted if you don't have any straws on hand.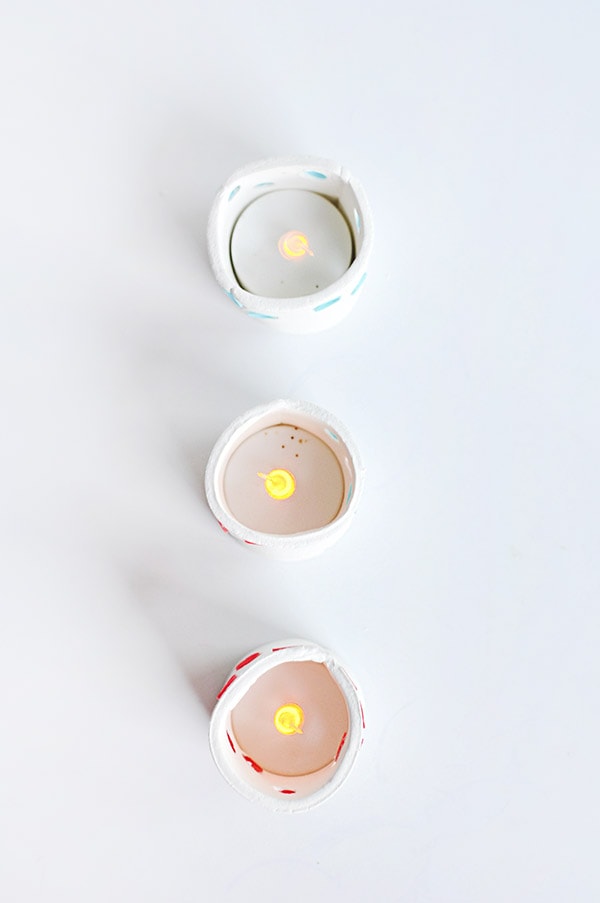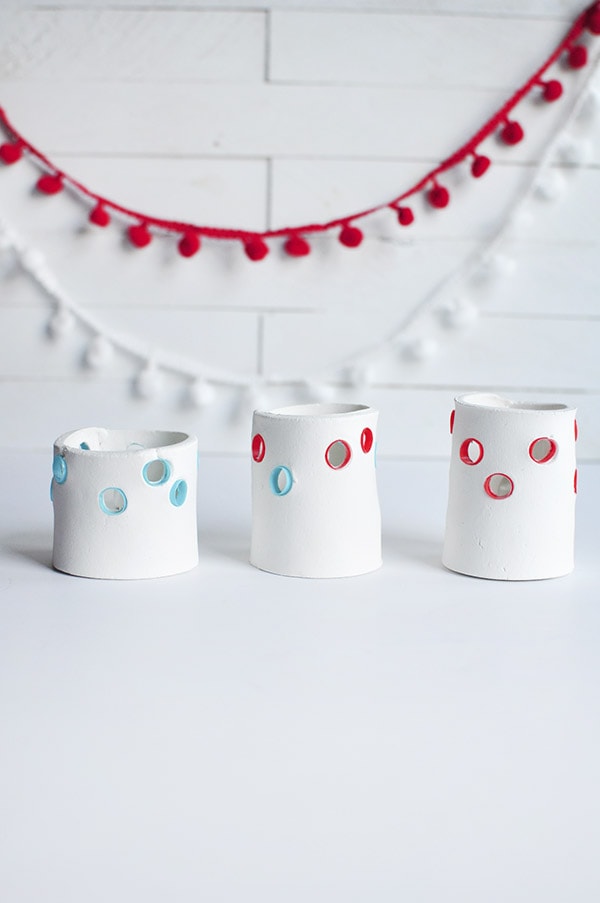 How do you celebrate the Fourth of July in your house?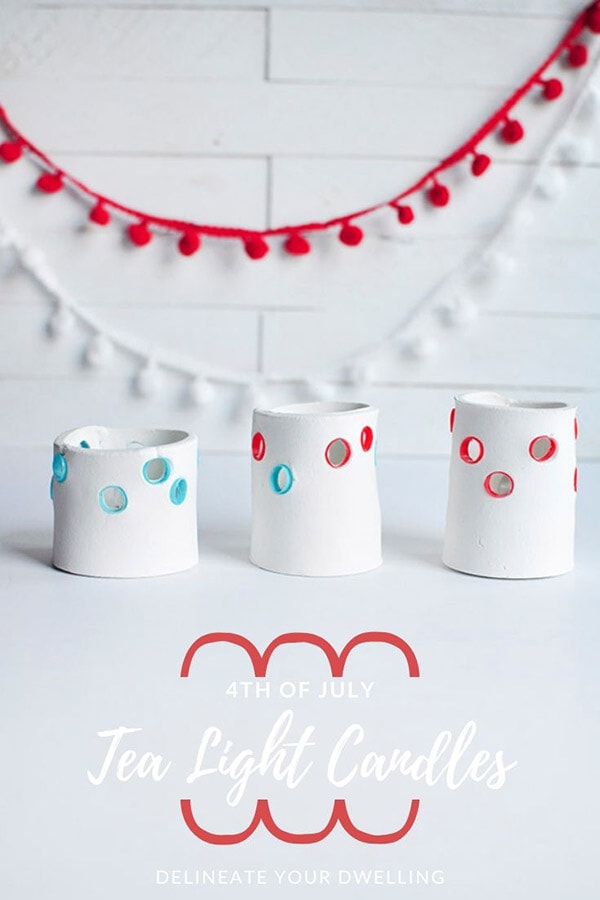 Looking for other July Fourth celebrations or treats? You might like some of these:
How to make Fourth of July Popsicles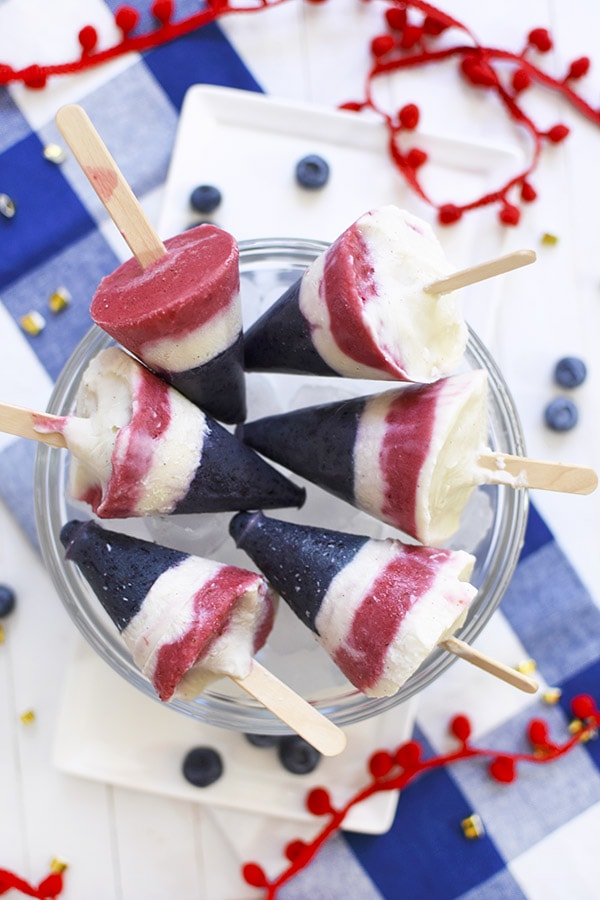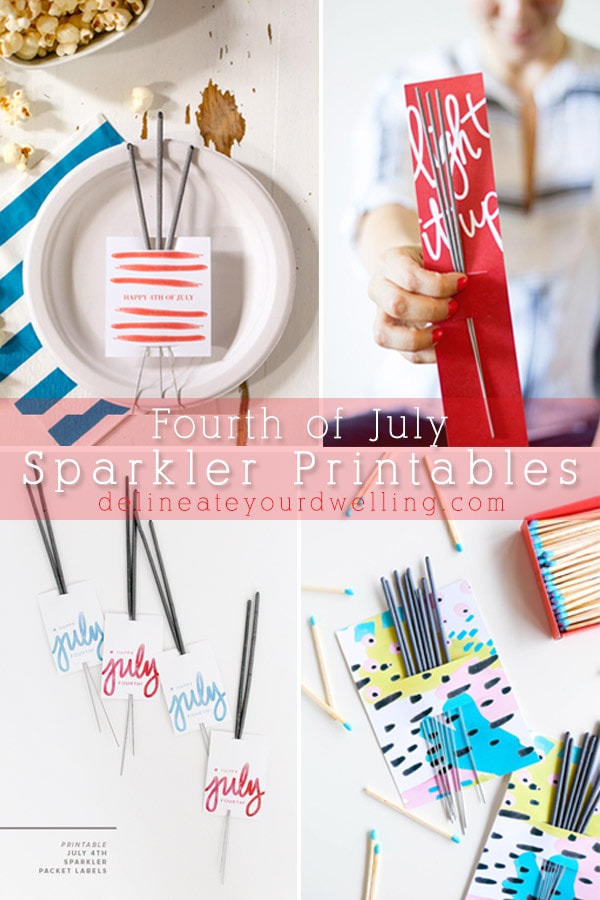 Looking for MORE Air Dry Clay projects? Hope you are inspired by them!
TIPS, TECHNIQUES + TRICKS FOR USING AIR DRY CLAY.
Colorful Clay Animal Heads | DIY Clay Garland | Geometric Place card Holders | Clay Rings | Clay TDAY Banner | Colorful Clay Animal Heads | Geometric Clay Jar | Fourth of July Tea Light Holder