INSIDE : 19 Incredible Air Dry Modeling Clay Ideas from craft projects, creative ideas and simple techniques that will instantly inspire you! Get ready to be inspired and have tons of idea for things to make out of air dry clay.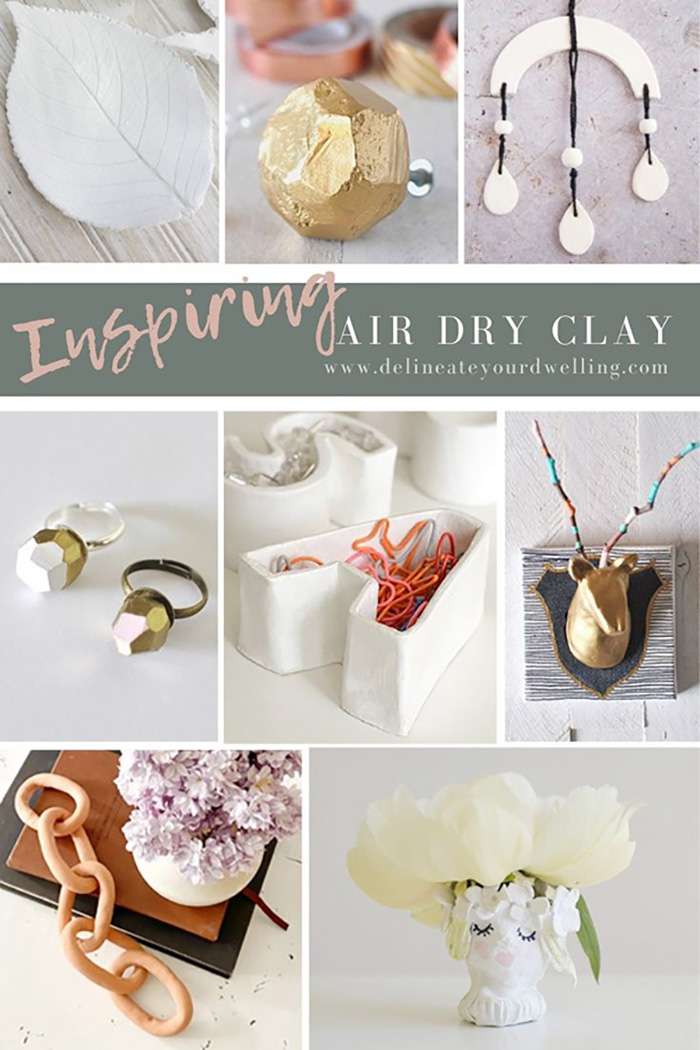 This post may contain affiliate links. You can see my full disclosure here.
This post has been updated since it's original April 2015 publish date.
If you have been a Delineate Your Dwelling reader for long, you know I love using Air Dry Clay. I have done numerous types of projects using clay. I've shown different creative clay techniques and even wrote a simple post about how to store air dry clay.
Today I am sharing 19 Air Dry Clay Projects that will instantly inspire you from some amazing talent across the internet! This post is clearly a HUGE favorite of yours because it's been pinned on Pinterest well over 50,000 times!
Why is Air Dry Clay so amazing to work with?
I love Air Dry Modeling Clay because –
It is so inexpensive.
It is very easy to work with.
It has tons of different uses.
Does not require baking time to harden.
I think that's basically a 4x win! Beyond that, if you use a white clay, you can paint it with acrylic paint OR spray paint, so color options are endless. Is that a 5th win??!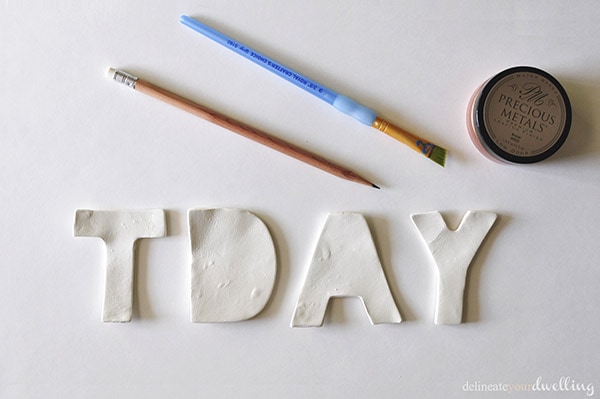 Can you buy Colored Air Dry Clay?
Yes, you can buy colored air dry clay. There are so many different colored options available now. I just discovered this set of gorgeous pre-mixed colorful air dry clays.
However, you can also get more traditional clay colors like white and terra cotta.
After seeing some these incredible projects below, I hope you are inspired to get to your local craft supply store and buy some clay!
What is the best kind of Air Dry Clay to use?
When starting out, I used Crayola Air Dry clay for all sorts of projects and it really worked well.
However, with time I have switched over to using either Sculpey white Air Dry clay or Das White Air Dry Clay. I think for the type of projects I typically do; home decor type projects, these are superior quality brands.
I love Sculpey and Das because they both dry a little more clean and are a purer white color. As opposed to the Crayola air dry clay which dries a light gray/white color.
With that being said, if you are planning to make fun crafts with your kiddos, Crayola is a great product to use.
What are some great Air Dry Clay craft ideas for adults?
I have found 19 creative air dry modeling clay ideas and inspiration projects for you. And if you are still looking for more inspiration, I've rounded up 12 other great Air Dry clay projects here, too.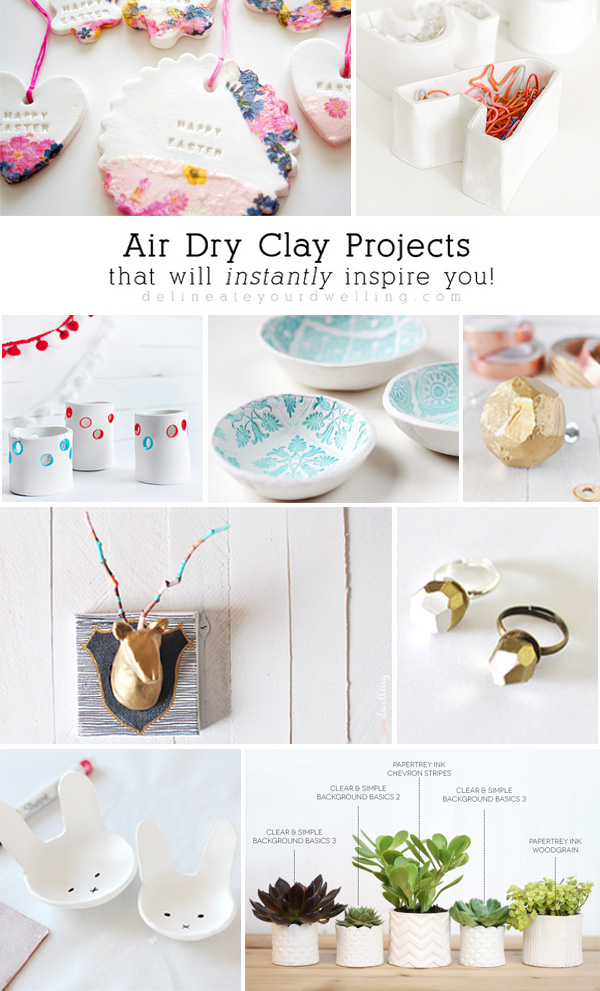 Be kind and please make sure to pin from the original source!
Are you looking for EVEN MORE Air Dry Clay? You might like these, then.