DIY Marbled Clay Keychain
Today starts a three part mini series! I love using one product for multiple projects in a row and being able to share all the different ways you can use it. I've done it for felt, cork, air dry clay and now is my second series of polymer clay. So, starting today and the following two Monday's I will be sharing various clay keychains! Today I am kicking it off with a DIY Marbled Clay Keychain!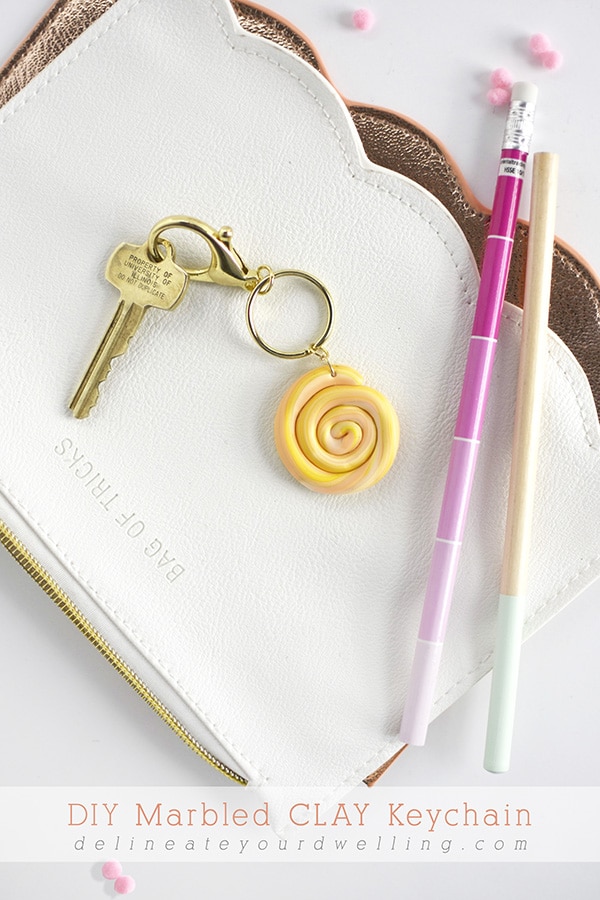 If you are looking for more information about everything involving marbling, my Marbling 101 post might be just what you are looking for!

This post contains affiliate links. See my full disclosure.


*Gold Keychain | Gold Jump Rings | Polymer Clay | Roller | Clay Tools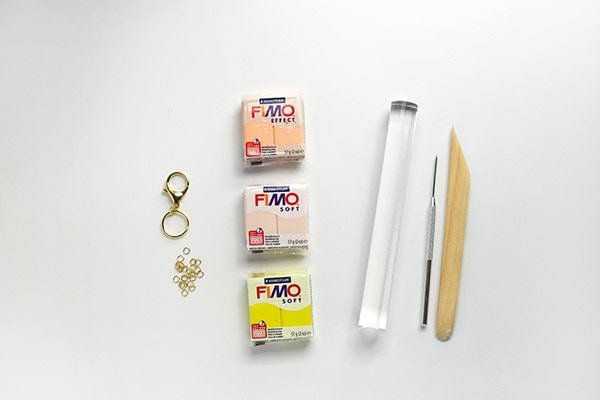 Start this DIY by removing a small portion of each color of clay.
Roll the colors all together in a long narrow log shape. The more you roll, the more marbled your clay will become. So, make sure to roll but not too heavily.
Once all the clay is sufficiently rolled, start to coil into your fun keychain shape. Once the shape is finalized, be sure to use your clay tool or a toothpick to create a hole for your gold jump ring.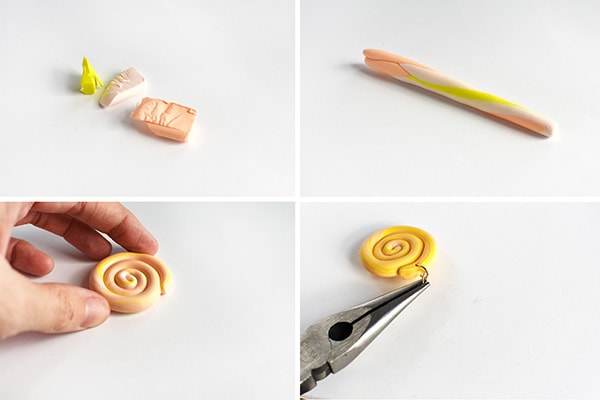 Bake your clay per the directions on your specific clay. Mine required baking at 230 F for 30 minutes. Then, remove from the oven and allow to cool.
Next, all that is left is securing your jump ring and lobster keychain onto the clay!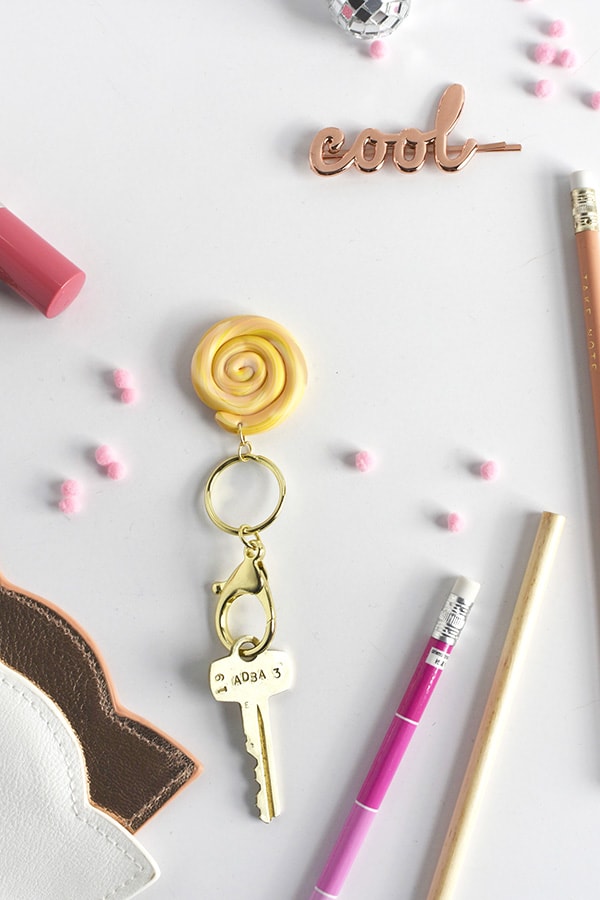 I love how this turned out, but I am slightly upset with the colors. Clay sometimes changes color after baking in the oven and this turned out a bit more tangerine colored than I had intended.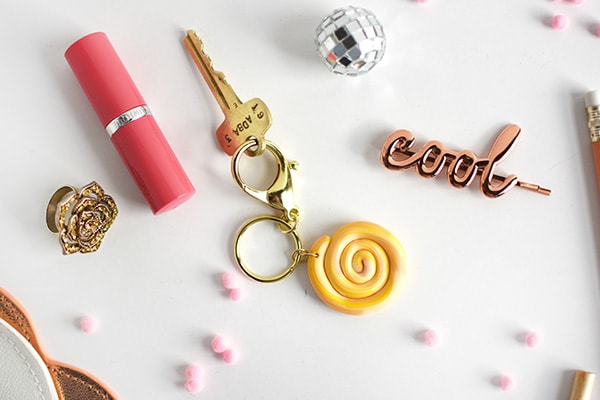 I wanted more soft peach, but overall I really love the marbling and playful coil shape.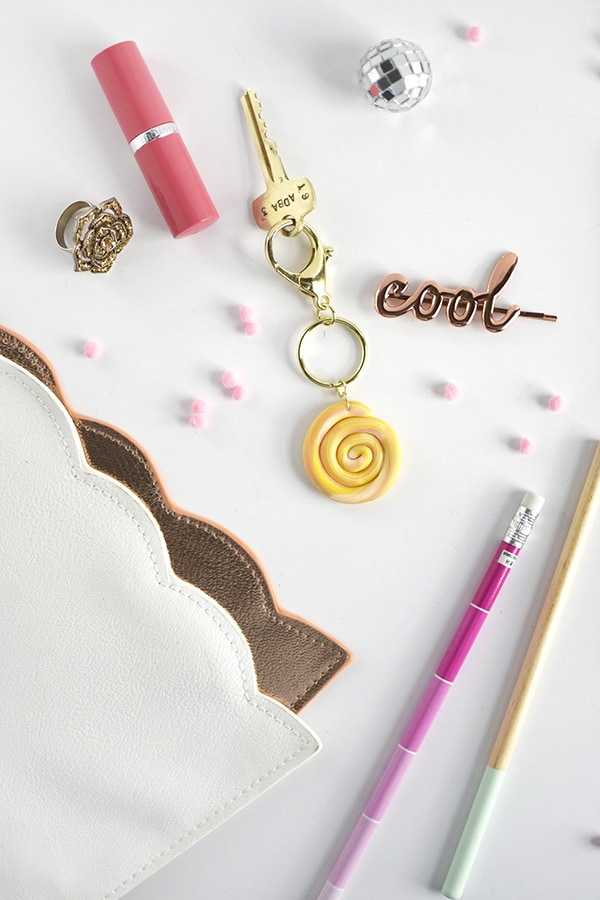 Are you a fan of polymer clays? What have you made with them?
If you are interested in checking out my other two Clay Keychains, you can see them all together below!!
DIY Tassel Clay Keychain + Braided Clay DIY Keychain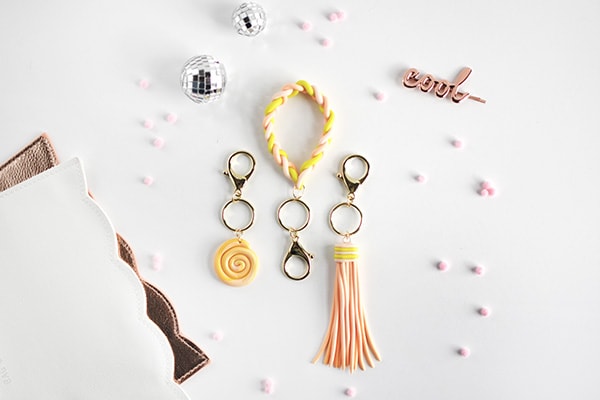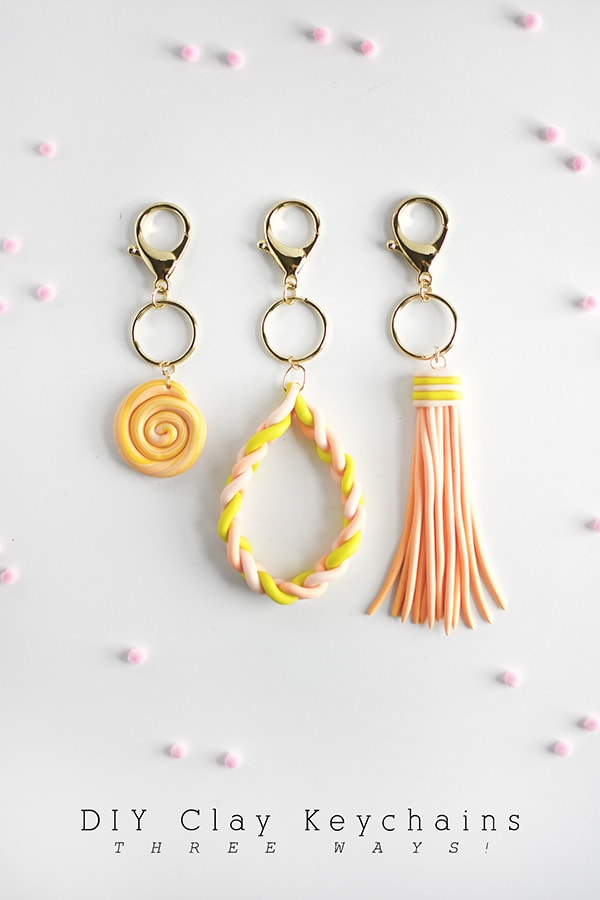 Interested in my other Polymer Clay projects?
SaveSave
SaveSave
SaveSave