DIY Braided Clay Bracelet
INSIDE : Learn how to take polymer clay, marble and then braid it into the most lovely clay DIY bracelet you've ever seen! It's a one of a kind statement piece.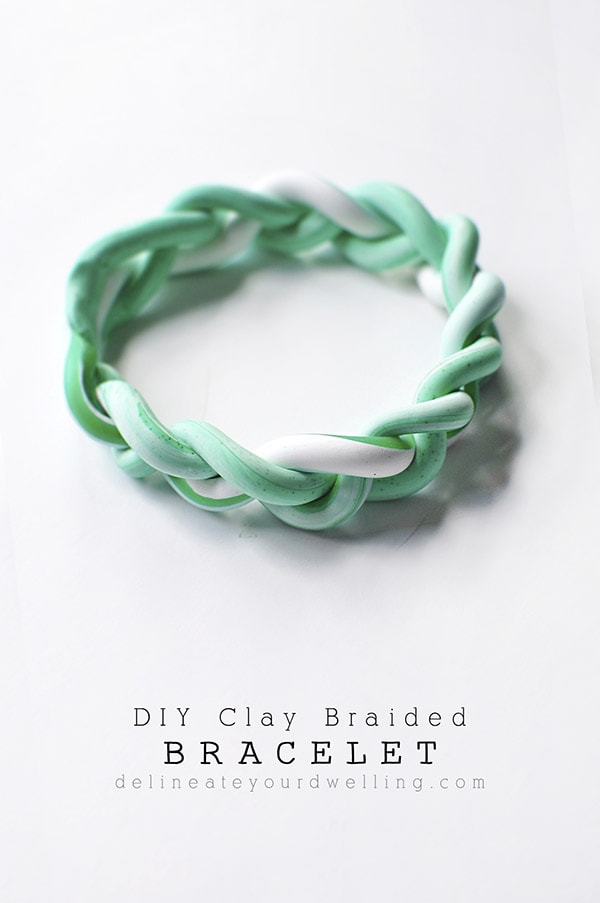 This post may contain affiliate links. See full disclosure here.
I'm back today with another fun polymer clay project! Last week, I shared a marbled Clay Plant Holder and it's been holding one of my air plants in the kitchen ever since. I was so energized after creating the plant holder that I immediately made two more items… and this gorgeous DIY Braided Clay Bracelet was the second thing I made! Who knew you could braid clay??
If you are looking for more information about everything involving marbling, my Marbling 101 post might be just what you are looking for!
What supplies do I need to make a Clay Bracelet?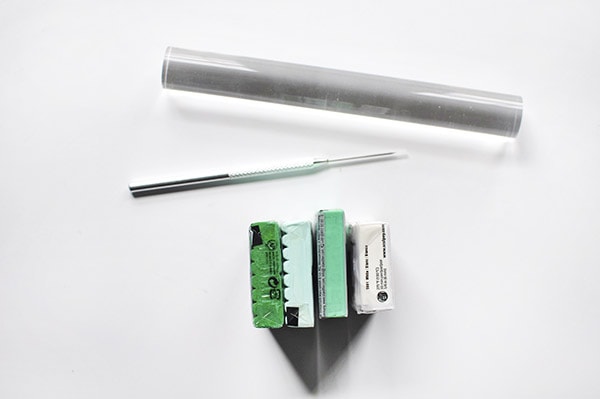 How to marble clay
To create the marbled effect with clay, I used a small amount of three different colors.
First, remove pieces from each color and start warming and kneading them in your hand. Sometimes this takes patience, it's not as pliable as play dough.
Next, separate the clay into three equal parts and start rolling them with your hands to create long snake-like pieces. I cut a strip of paper to measure my wrist size.
NOTE : Be sure to make the bracelet big enough to fit over your wrist, also.
How to make a bracelet out of clay
After you have your three pieces, slightly mash them together at the top and start braiding!
Once they are braided, slightly mash the end and connect it to the top.
Follow your directions on the clay and bake accordingly. I put mine in at 265F for about 35 minutes.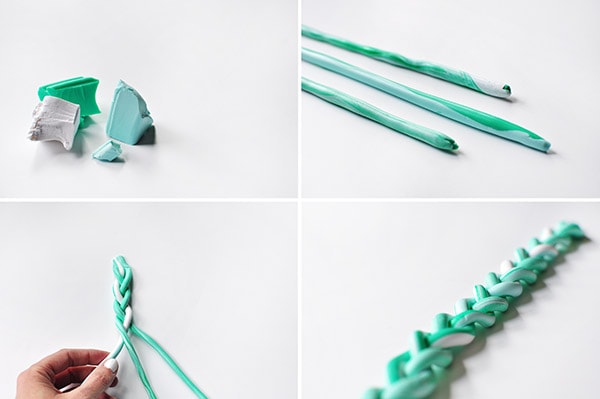 Bracelet of Clay
The end result is a gorgeous DIY Braided Clay Bracelet! I love how it feels when I wear it… it's bendable just a bit, but still is secure and durable.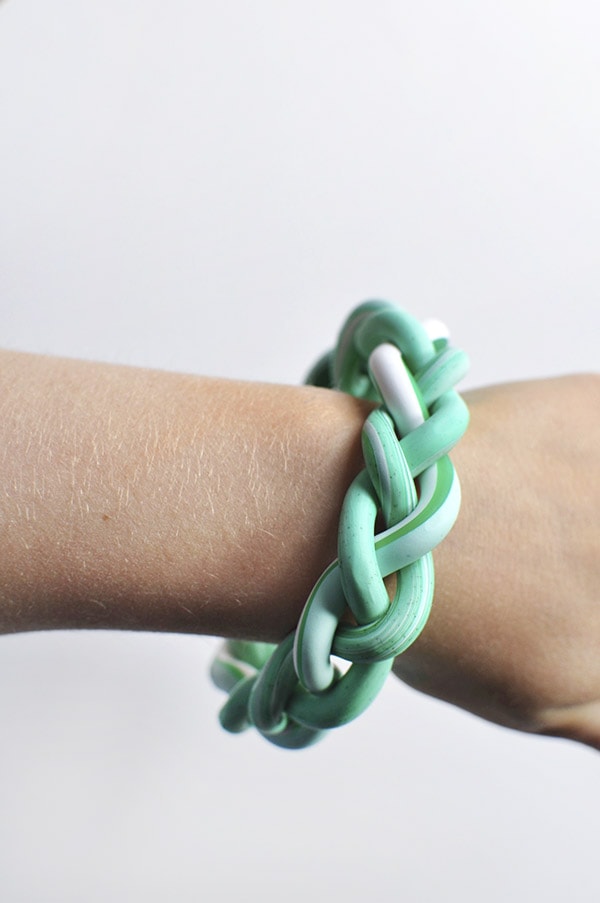 I love the soft mint color that the marbling gave it. There are a few spots of more saturated green and some white, too.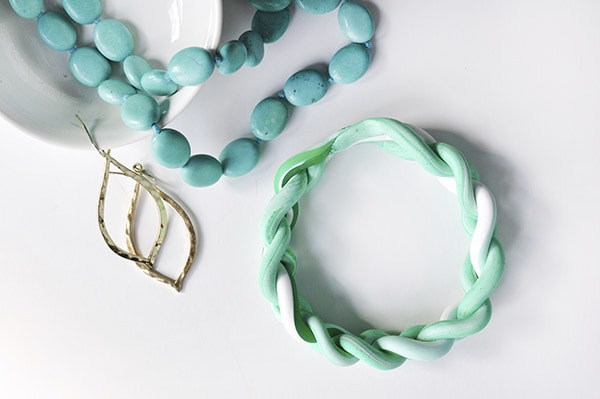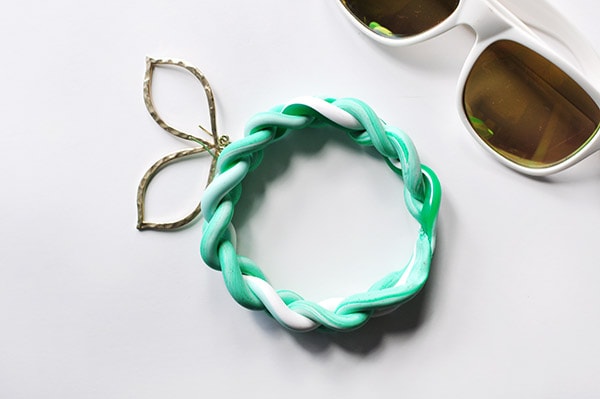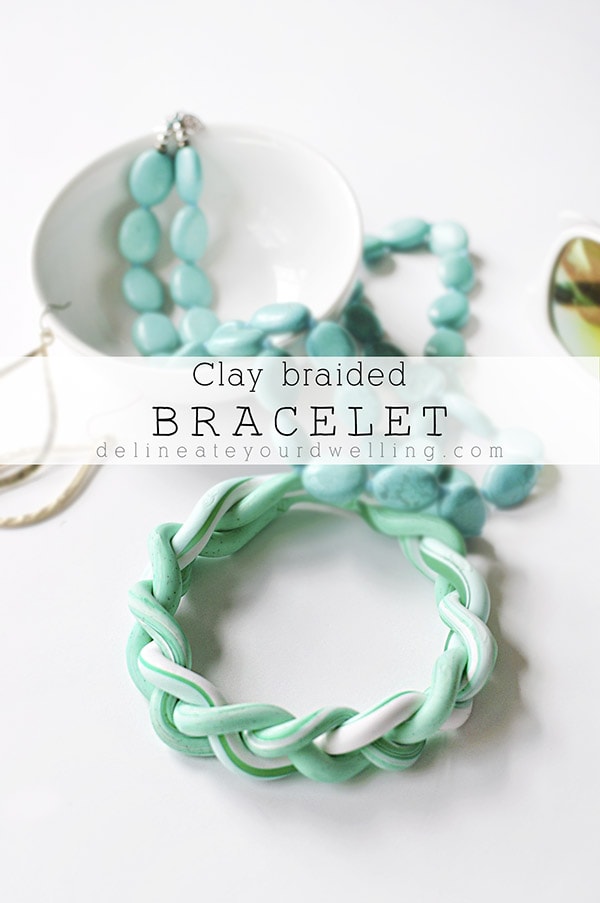 Be sure to check back next week for my final polymer clay item! Have you been inspired to find your stash and create something? Let me know what you've made in the comments below.
Interested in my other Polymer Clay projects?