Ready to learn everything you need to keeping your indoor houseplants alive, healthy but also thriving in your home?!! Get started growing happy indoor plants with my Happy Houseplants eBook!

Have you ever seen a fun plant at the store and had to have it? Only to get home and realize you have no idea how to keep it alive??
Have you ever wanted to be a #plantlady but in reality, you mostly have a graveyard of slowly dying plants?
Have you ever seen the new cool "it" plants on Instagram + Pinterest and wished you could try them, but know your black thumb will strike again?
With just a little guidance, a few basic plant skills and access to my helpful watering schedule, easy to fill out houseplant log + LIFE GIVING "keep your plants alive" checklist – YOU will learn that having healthy houseplants is so much easier than you realized!
Let's grow happy Happy Houseplants in your home today!

Buy the ebook now.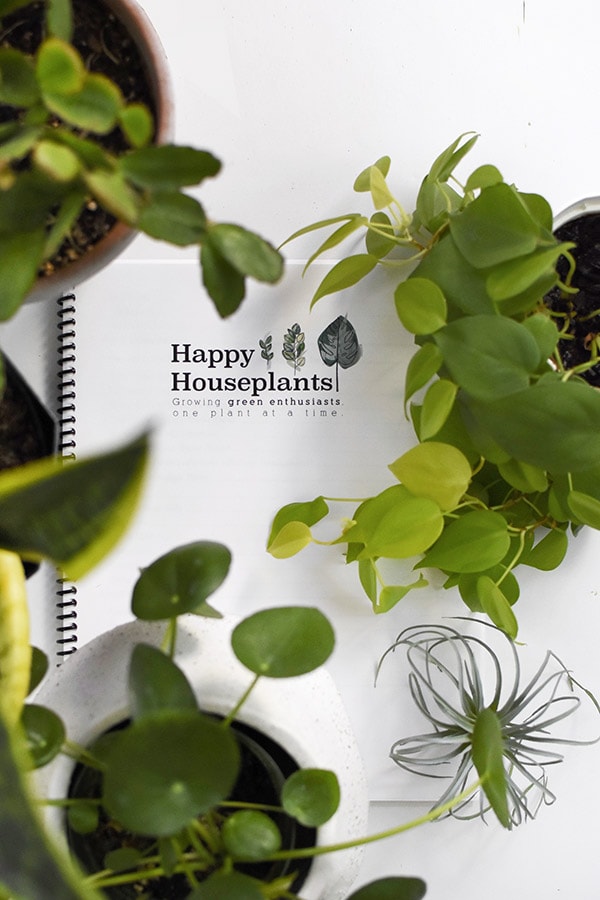 Having troubles keeping your plants alive? If you are looking to gain tips and methods for not only keeping your plants alive, but to have them thrive – then let me help you become a green enthusiast with my Happy Houseplant eBook.
My Happy Houseplants eBook covers
– A helpful checklist for the 6 steps to keep your plants alive + thriving.
– A deep dive on 7 trending "it" plants (like those tricky Fiddle Leaf Figs).
– 5 Plant Prints to hang in your home.
Imagine looking back in a few months and realizing you have TODAY what it takes to keep ANY houseplant alive! Believe me, it is completely possible.
Just think of the confidence you will gain from learning the simple steps to getting your plants on a schedule, seeing them grow and then being able to take those skills and apply them to ALL the plants!

Buy Happy Houseplants today !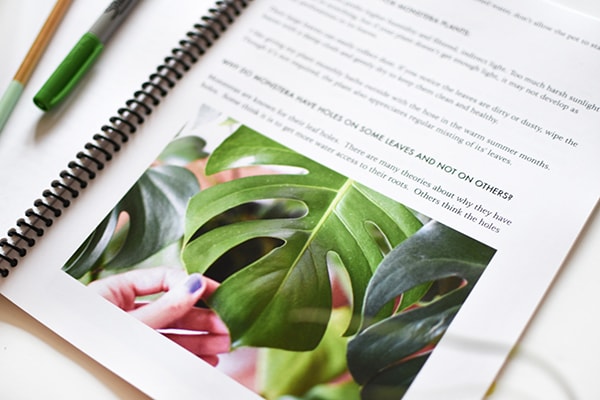 Included are four amazing worksheets that were designed to give YOU plant success!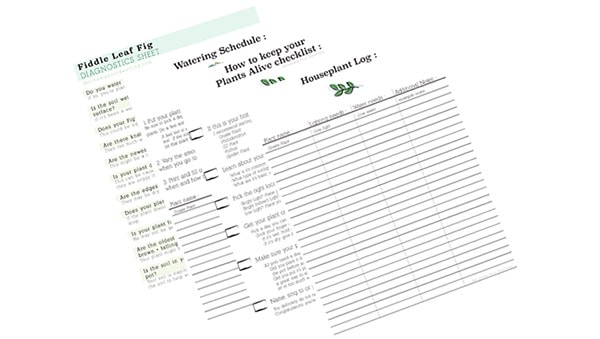 Plant love comes naturally for me
I come to my plant love naturally. My job from age 14 through college was working as a groundskeeper for a gorgeous 40 acre estate in Indiana. I then went to college for five years and studied to be a landscape architect at Purdue University.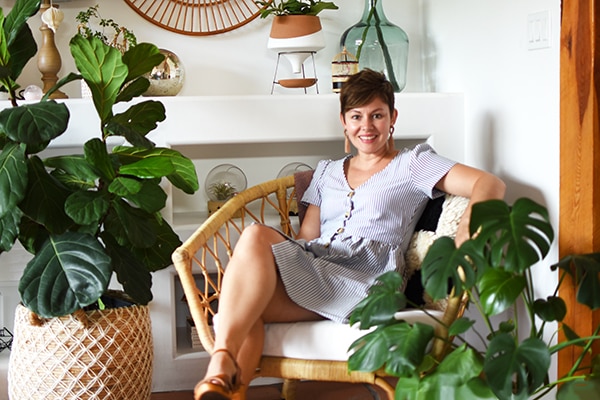 I practiced Landscape Architecture for eight years. I have shared my plant loving tips with family, friends and roommates my entire life and now I am excited to do the same thing with you!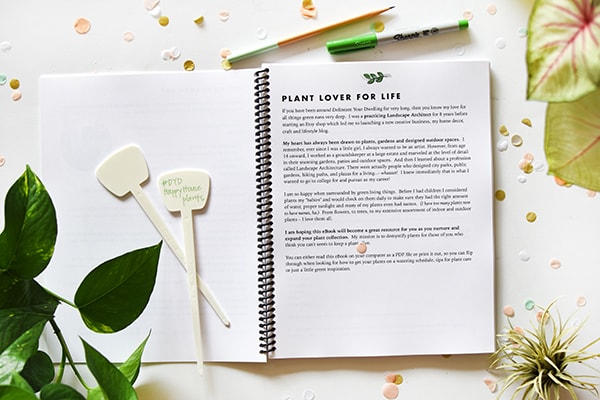 This 50+ page indoor houseplant eBook has been divided into three main chapters based on numerous discussions with YOU, my readers and the areas that you needed the most help with.
1. HOW TO NOT KILL YOUR PLANTS
Keep Plants Alive (full of tips + plant suggestions for BRAND new plant owners)
Houseplant Log worksheet
USA Plant Zones – What they mean in regards to indoor plants
How to Successfully Water Plants
Weekly watering schedule plan
When you should repot your plants
Candid discussion on plants that help with bugs (namely mosquitos)
2. PLANT KNOWLEDGE
An in-depth discussions on each of these "trending" house plants.
Pilea
Marimo Moss Balls
Air Plants
Fiddle Leaf Figs
Monstera
Pineapple Plants
String of Pearls plant
3. PLANT PRINTS
It includes 5 printable plant prints that you can print at home or at your local print shop to enjoy all year long. If you are like me, sometimes it's not enough to have plants around me… I need to hang them on my walls, too.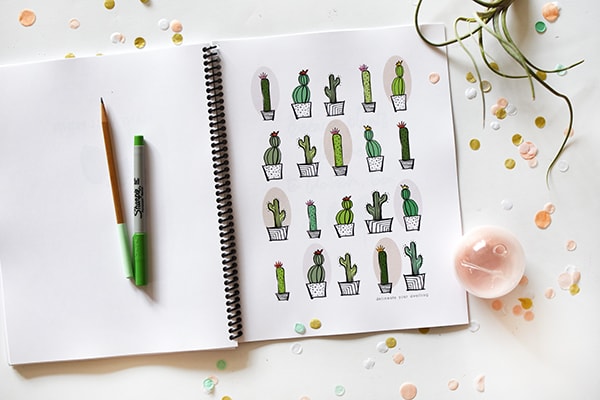 Check out Happy Houseplants NOW for 35% off!
Also included throughout the eBook are 4 worksheets that can be printed and filled out. They will assist you with tips for keeping your plants alive, getting your plants on a watering schedule, a place to log all the basic information that is so easy to forget about your plants and a go-to checklist for Fiddle Fig watering care.
This 50+ paged PDF eBook can either be read on your computer or printed and bound!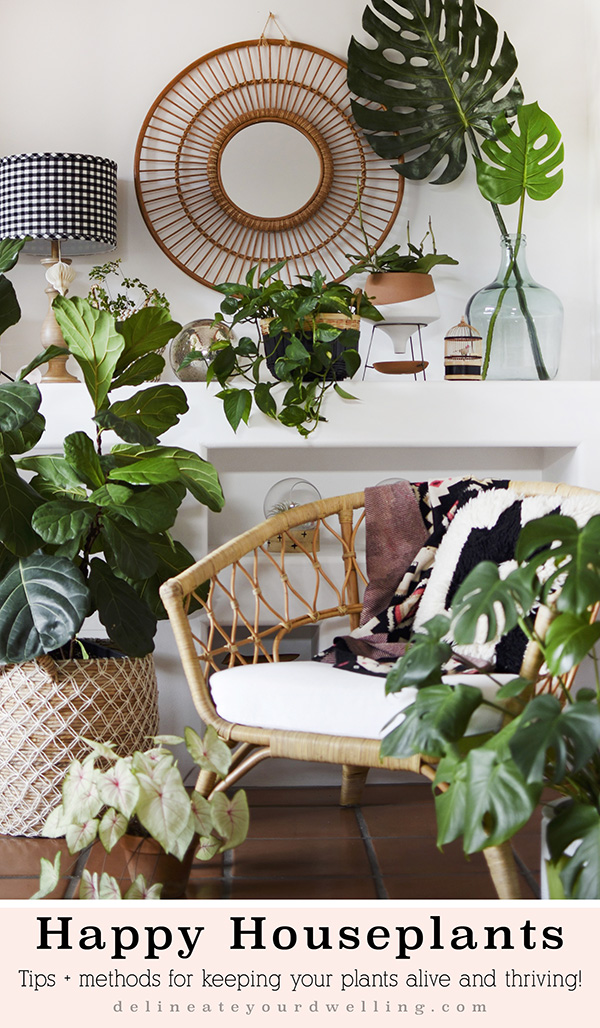 Here is what Happy Houseplant buyers are telling me:
"My Fiddle Leaf Fig hasn't done anything in over a year. After reading and following Happy Houseplant's tips – my plant has two new baby leaves." – Fran
"At age 67, I just went out with my husband and bought all the first time houseplant owner plants. I've been singing to them, watering them and they are still alive!" – Nancy
"I bought plants. And they are STILL living." – Brianna
Check out Happy Houseplants NOW.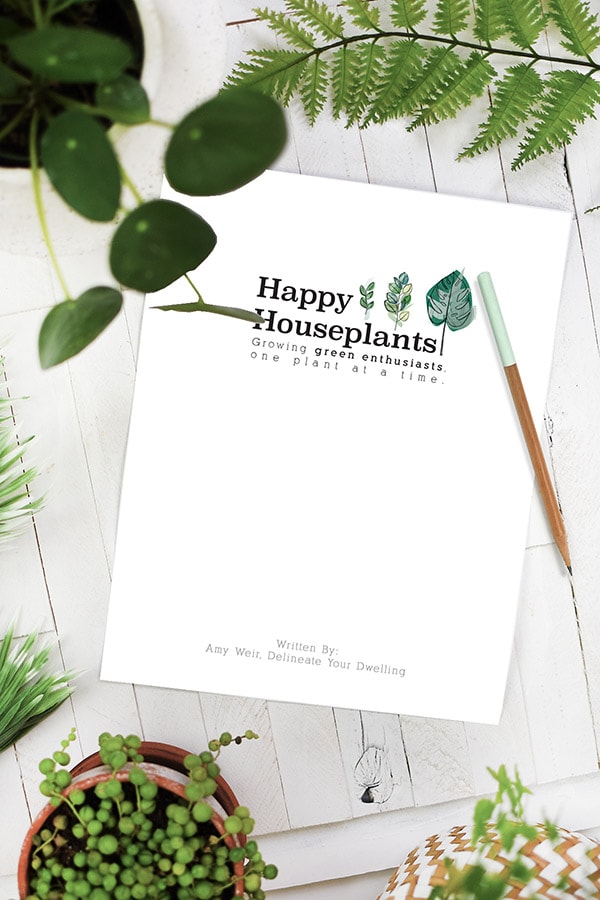 Interested in being a #plantlady with me? Then, you might like some of these plant craft related posts.