I'm renaming this week the unofficial Felt DIY Week!  I have three really fun felt projects to share and they all are so quick, you can make them in under an hour.  Today I'm staring off the week with brightly colored DIY Felt Ornaments… and now I want to make a million of them!!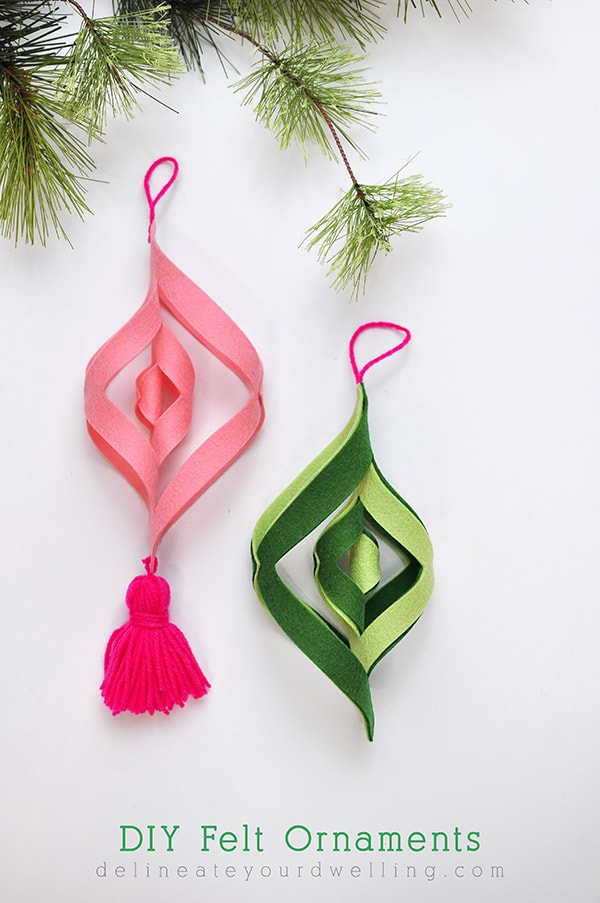 This post may contain affiliate links.  See my full disclosure here.

Crafty Wool Felt (Mint, Light Coral, Emerald Green)
Green Ruler  (not same ruler as shown below)
Sewing Scissors
Hot Glue Gun
Neon Pink Yarn (not shown)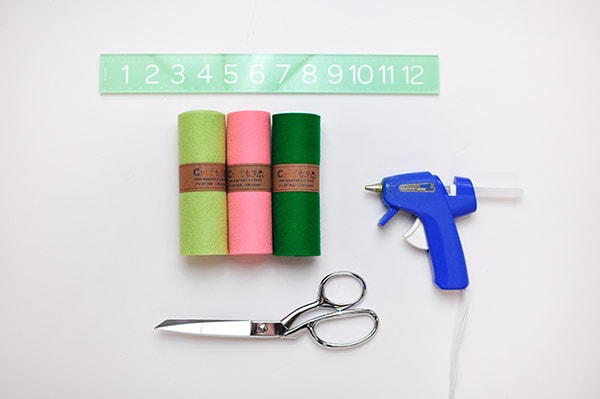 1. My felt came in a 5″ roll, so I measured and cut out a 5″x5″ square.
2.  Fold your square into a triangle and then fold it once more.
3. Cut three straight lines in your felt, starting at the bended side of the triangle.  Do not cut all the way to the end.
4. Unfold your felt and lay out on a table.  Grab the center corner pieces and using your hot glue gun, adhere the center corner edges together.
5. Turn your felt over so the loop you just glued is now facing down.  Now, grab the second set of corner pieces and glue the corner edges together.  Turn the felt over again and repeat this process until all the corners are glued together.
6. For the green set, I followed the exact same steps but stacked the emerald and mint greens on each other.  This creates the dual color look.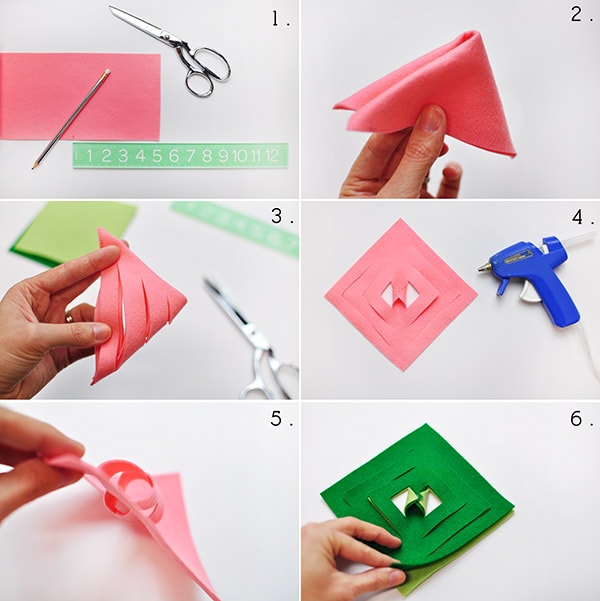 Once the felt ornaments were completed, I added a simple neon pink loop to hang.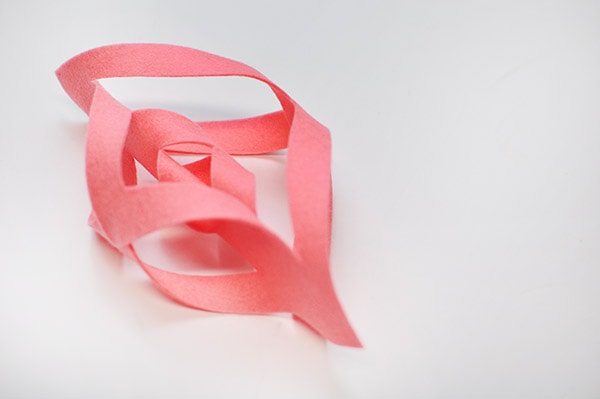 And then also the pink ornament recieved a lovely pink tassel.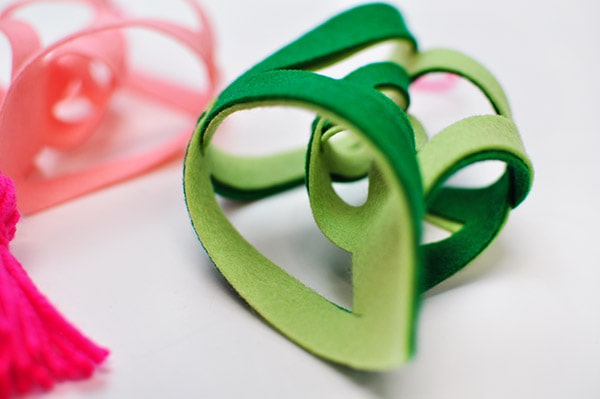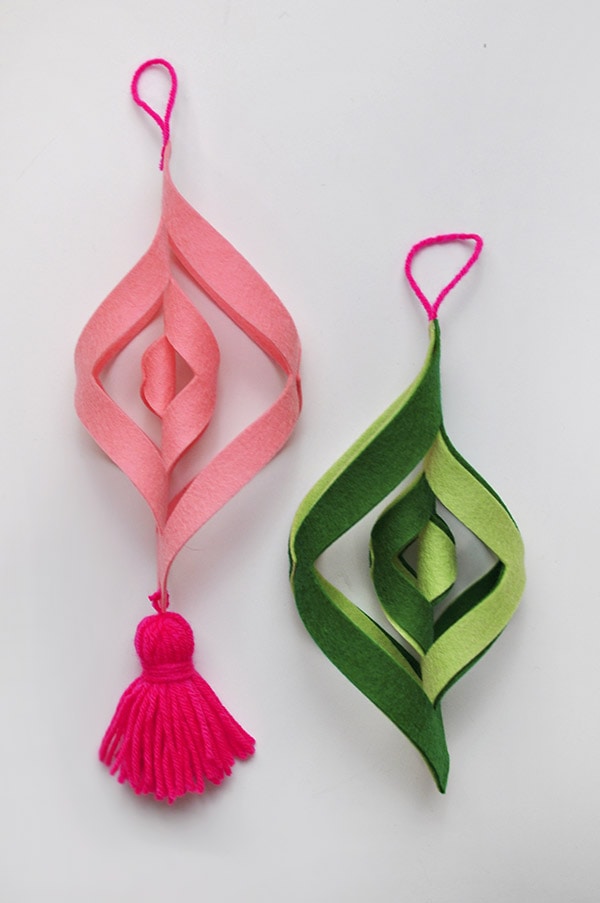 I'm not kidding when I say that I may make a LOT more of these… they take no time at all and I love how they spin and create shapes when on the tree!
Check it:
DIY Felt Tree Wall Hanging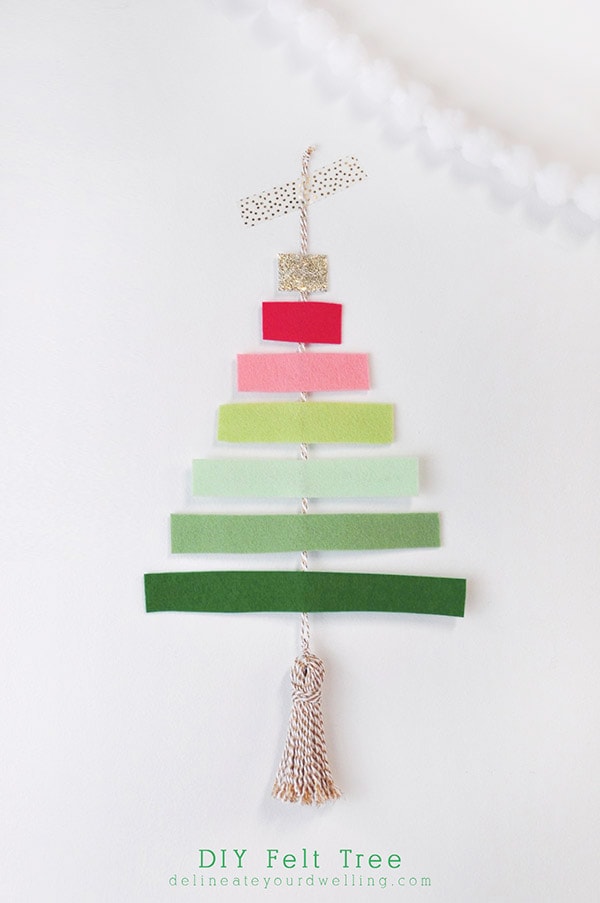 DIY Felt Merry Mittens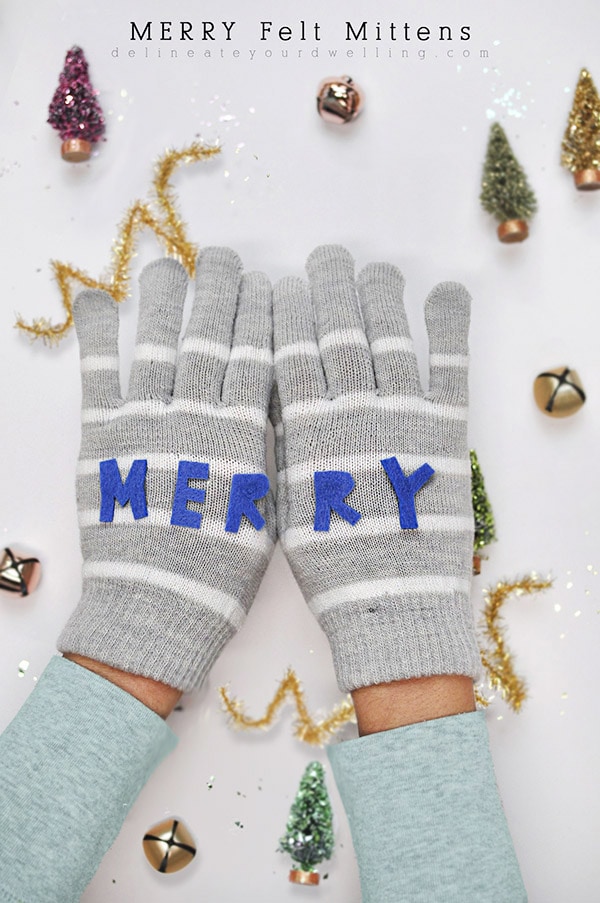 DIY Felt Snowflake Mittens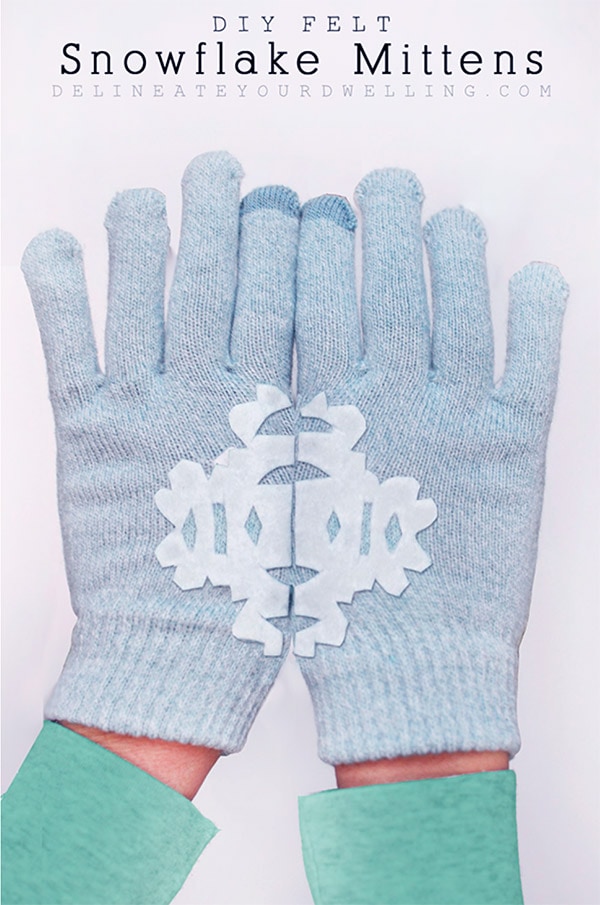 To see my other felt projects in this series head here…