INSIDE : See how quick it is to make adorable MERRY Felt Mittens for the winter season! These are a fun project to make for a Christmas gift, too!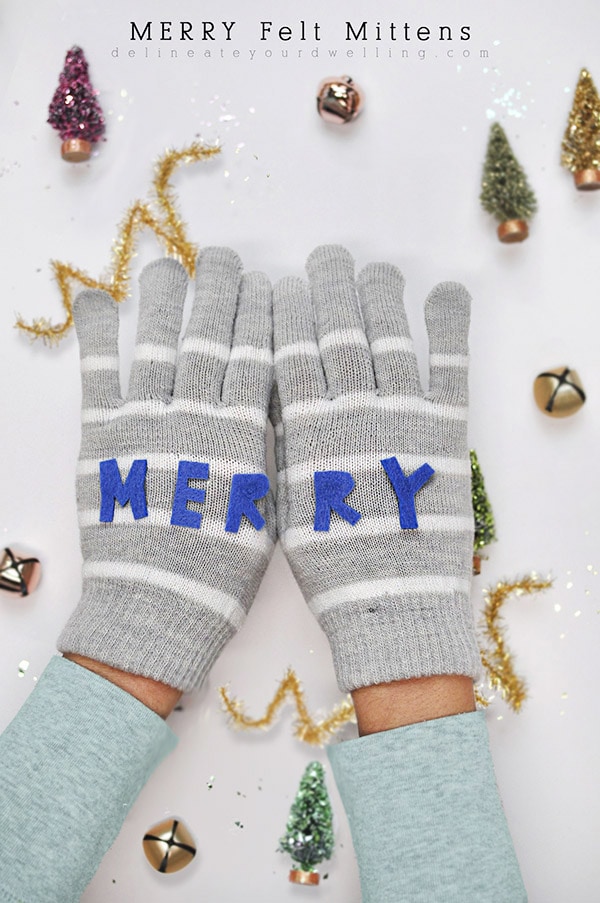 I think I easily own three pairs of thin knit mittens.  They seem to carry every color known to mankind at Target and for the inexpensive price, I can never pass them up!  Today, I'm sharing how to give them a fun twist and turn your plain mittens into no sew MERRY Felt Mittens!
This post may contain affiliate links.  See my full disclosure here.
MERRY Felt Mitten SUPPLIES:
Felt | Sewing Shears
 | Fabric Fusion Adhesive | Knit Mittens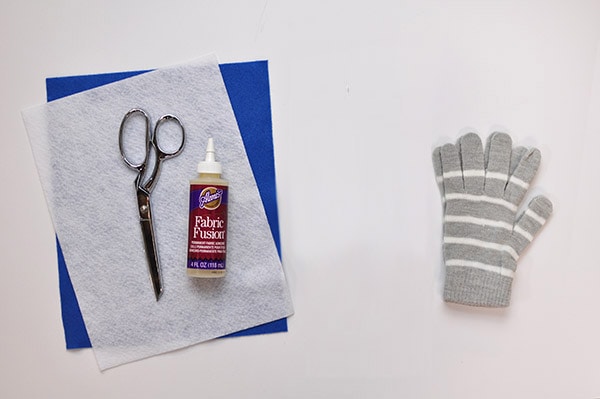 I wish I could say these are really involved and take tons of time, but honestly they are so easy and took under an hour to make!
First, measure the space you have available on the top portion of your mitten.  Then, transfer those dimensions onto your felt.  (I made another pair of these mittens  and they are Felt Snowflake Mittens!!) 
Using a thin marker, write out your MERRY letters.  If you like a very "perfect" lettering, you could print out your letters, cut them out and trace.  I however, am a more go with the flow kind of crafter!
Since you will be using a Fabric Adhesive
, cut out two pieces of narrow cardboard and insert into the palm of the mittens.  This will prohibit the glue from adhering both sides together.
Once you have your letters cut out, flip them over and generously apply a layer of the fabric fusion.  Follow directions for dry time.  After my letters were dry, I slightly picked at the edges and applied another few drips here and there under the corners to really make sure they were on there nice and snug.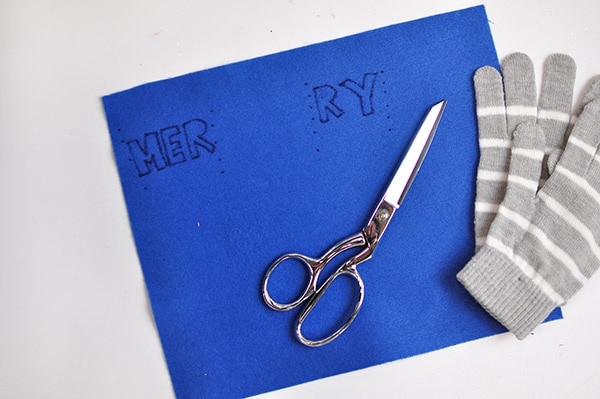 The following day, I was so excited to try them on!  They fit like a glove, no pun intended.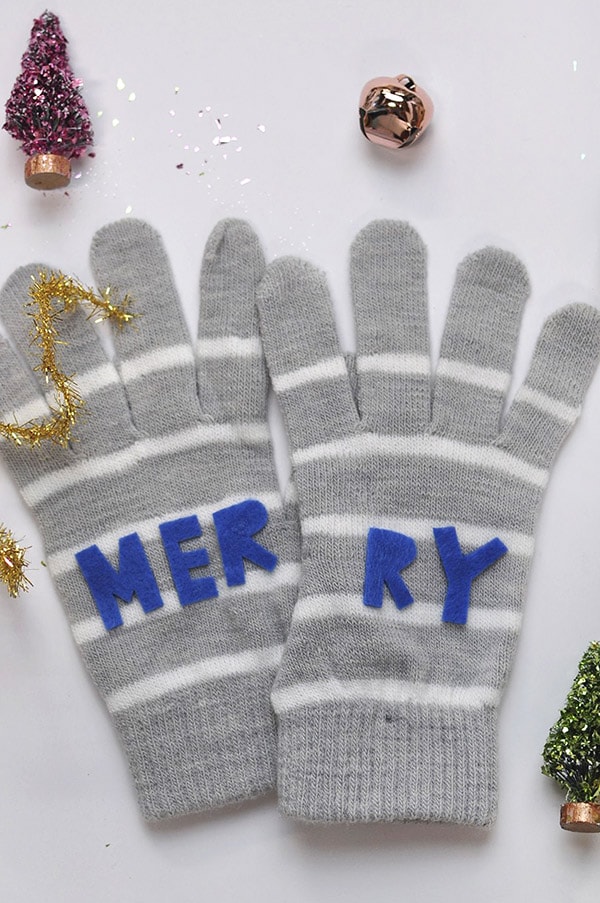 Fabric fusion is truly a miracle fabric glue and I think these mittens would hold up to light/normal use just fine.  However, if you plan to build a snow fort or tunneling across your backyard while wearing them, you might want to give the letters a quick whip stitch for extra hold in place power.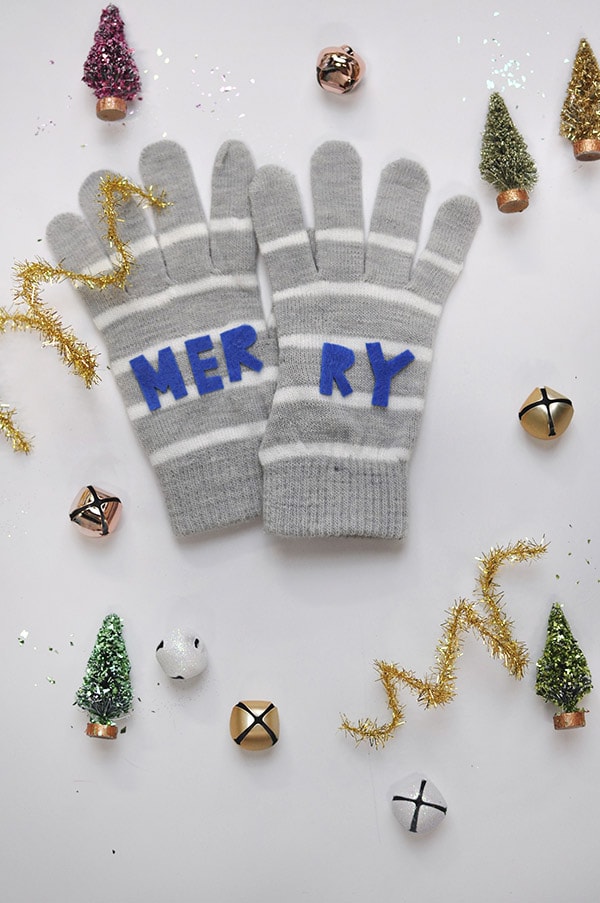 We've only had one light snow at my home so far and now I'm really ready for some snow!  Have you had any winter weather yet?

Instagram Me
To see my other felt projects in this series head here…
SaveSave
SaveSave