Brightly Painted Christmas Ornaments
I'm back today with another COLORFUL Christmas DIY. This year I am using bright bold color and it's been a fun change for me. Previous years I've gone with reds + blues and different shades of green, red + metallics. I enjoy doing Christmas decor a little different each year, all the while doing it with what I have on hand and repurposing last year's items. Today, I am sharing these Brightly Painted Christmas Ornaments!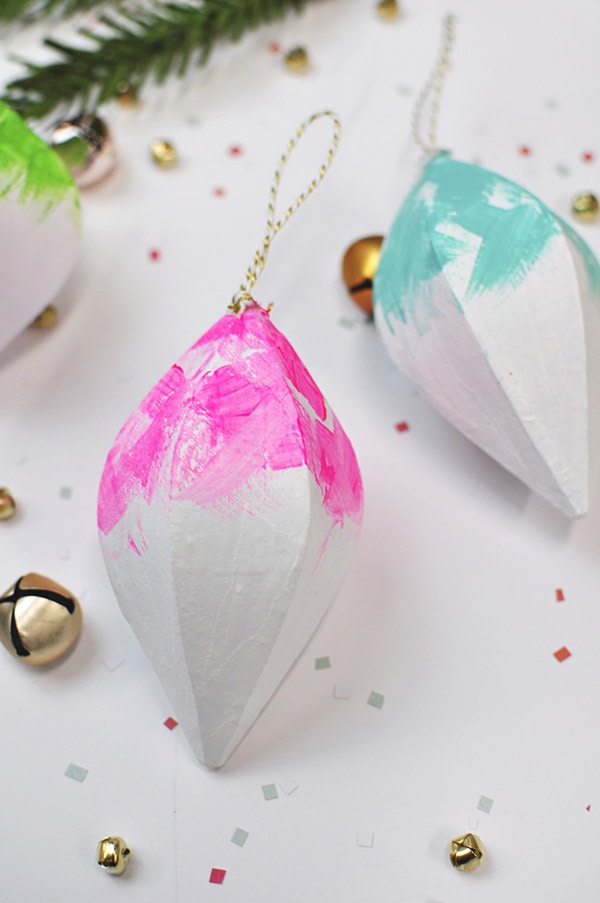 Paper Mache Ornaments
Acrylic Paints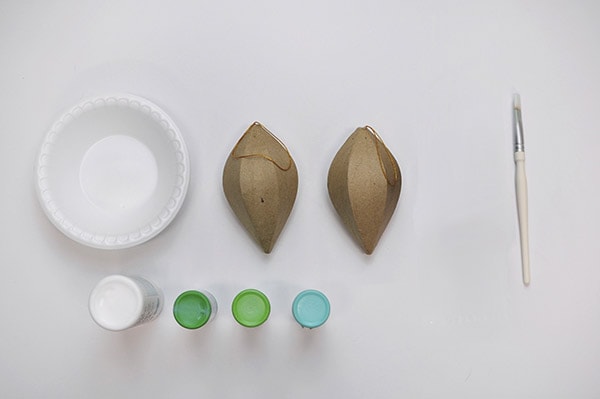 This was one of those projects, that just DID NOT go as per plan. It's so simple and yet this guy took me hours, sigh. You can't win them all… but I think in the end I was able to redeem these ornaments into something fun, colorful and perfect for my tree this year.
Originally I was going to marbleize the top half of these ornaments in these bright cheerful colors. I painted the paper mache a glossy white and that I have a feeling was my downfall. The marbleizing just would not take. I marbled them like three times each and it was a hot mess. The paint just kept smearing.
SO, when all else fails, go eat some cookie dough (check) and start again.
These bad boys, got a generous coat of white glossy acrylic paint. I had removed their original ribbon to marbleize, fyi. Then, I simply painted each one with an abstract brushstroke-like pattern.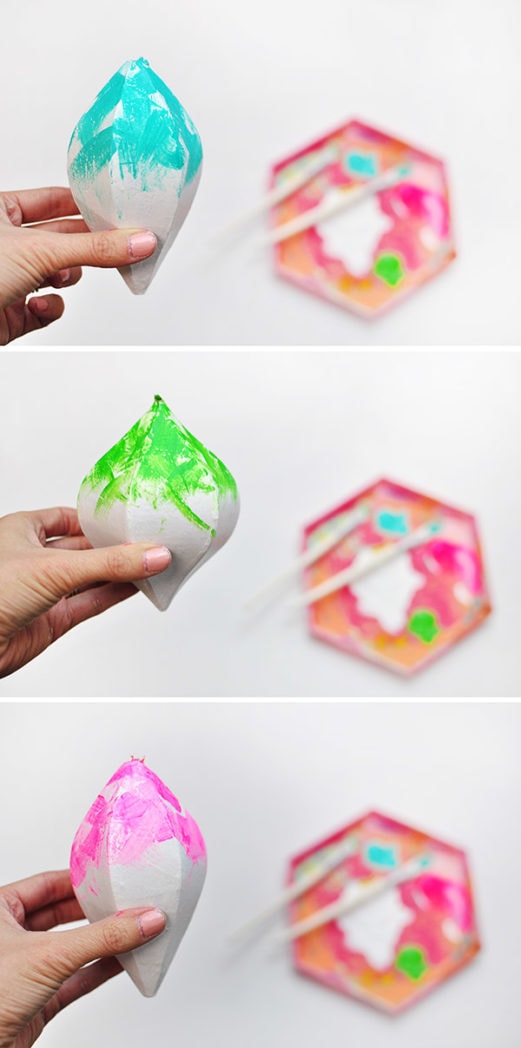 I then hot glued gold + white baker's twine back to the top of the ornament and they were good to go.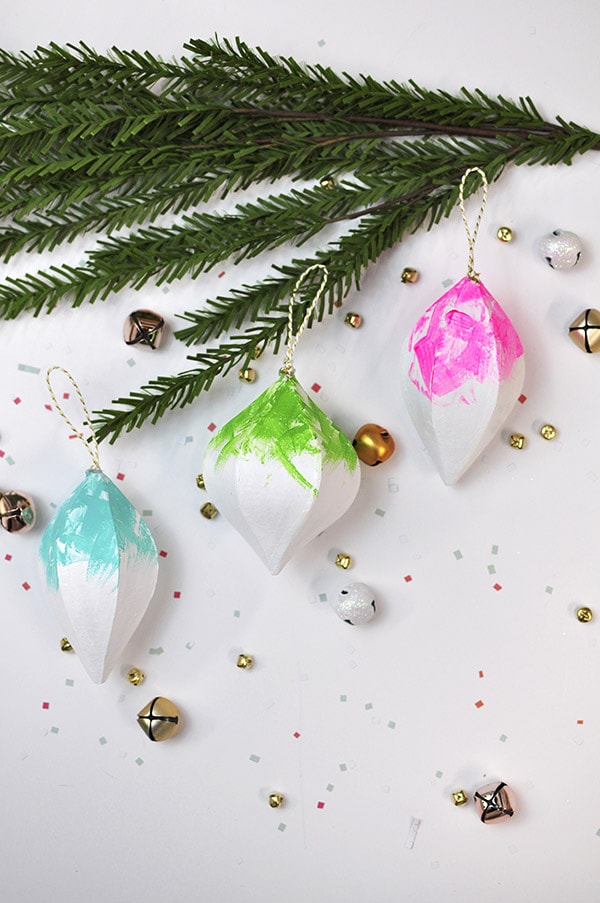 My kiddos even got in on the action and painted a few paper mache stars. I found mine all at Hobby Lobby in the Christmas section.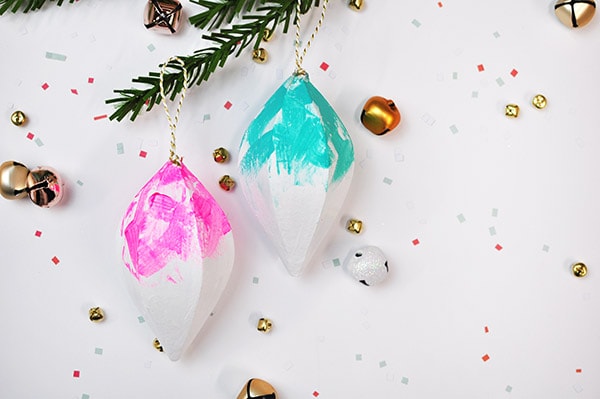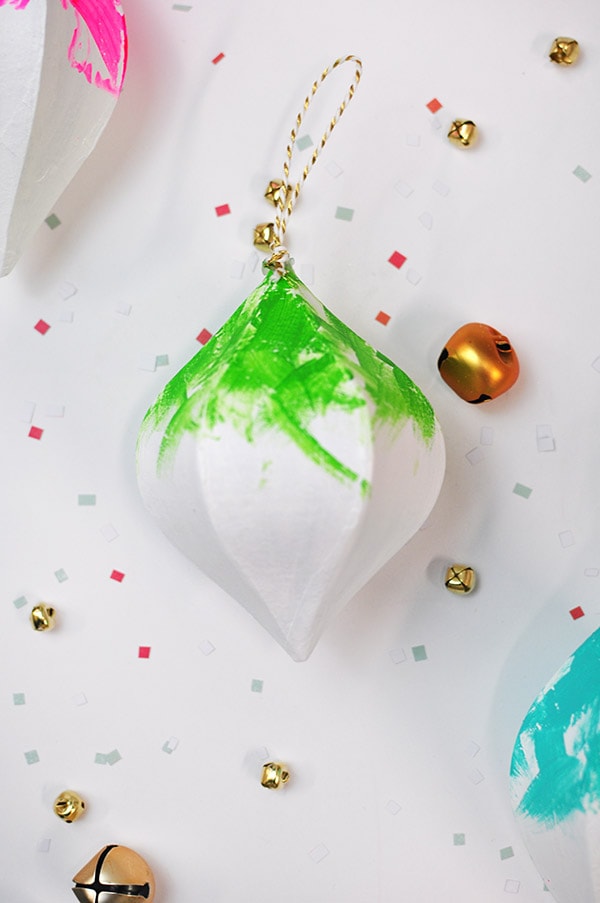 I think the blue color is my favorite, even though it's farthest from the traditional Christmas colors.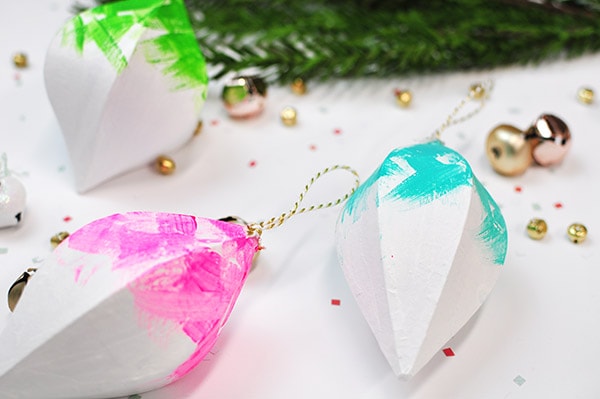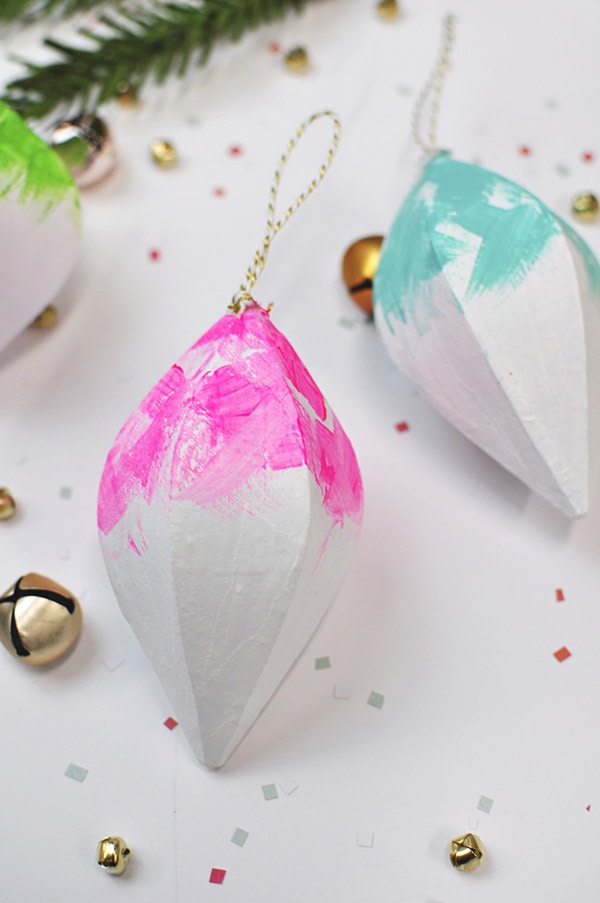 Are you going with traditional colors this year or mixing it up a bit?
If you liked this project, you might like the other cheerful Christmas projects I've done so far.
Colorful Advent Calendar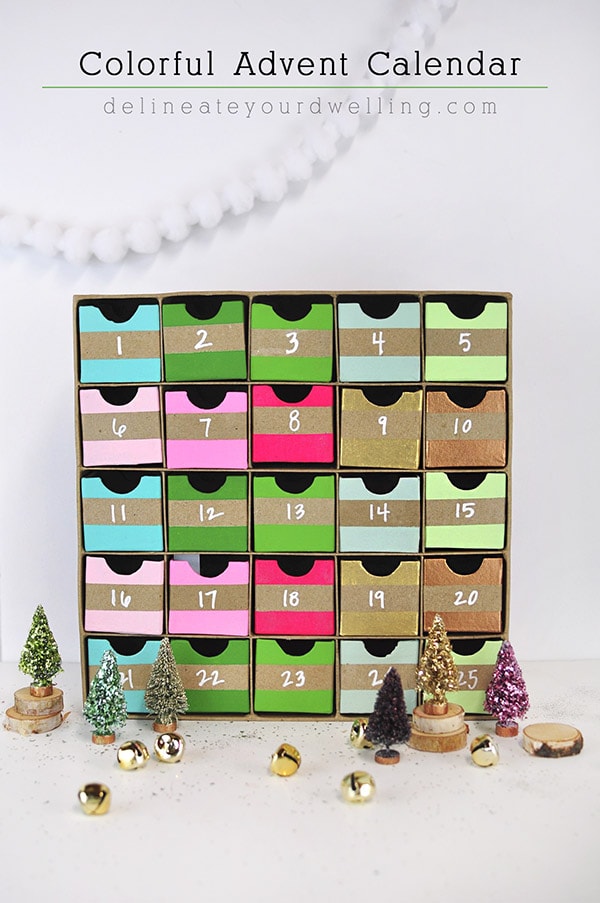 Glitter Bottle Brush Trees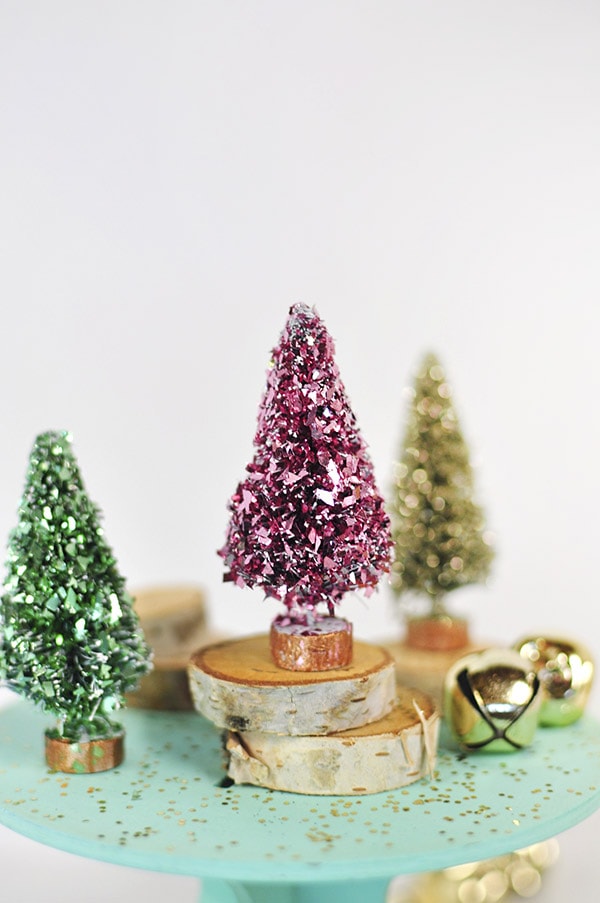 Merry Christmas Watercolor Party Garland