INSIDE : Learn how to create your own marble effect with DIY Hand Painted Cocktail Napkins. Make unique and colorful cloth napkins using these fun painting techniques.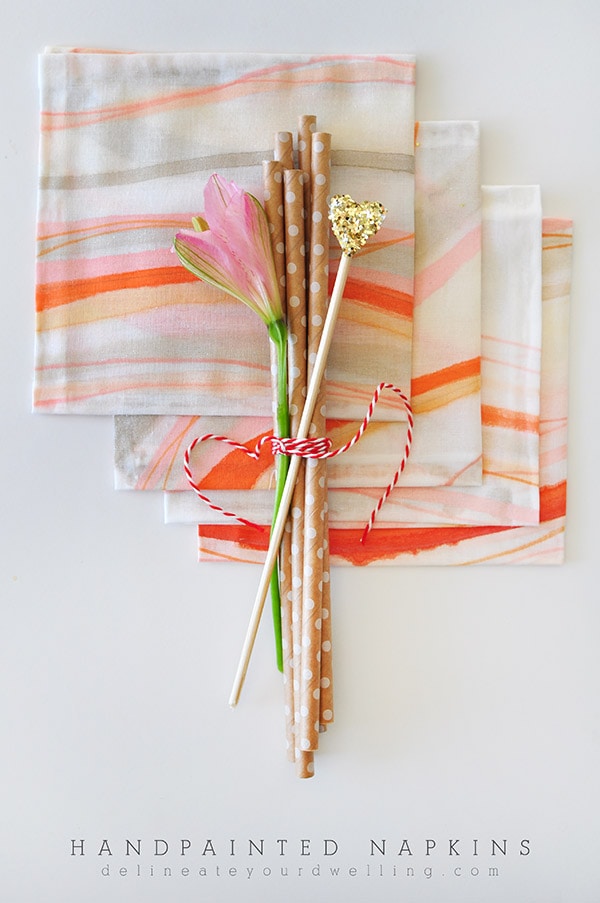 This post may contain affiliate links. See full disclosure here.
I don't know about you, but I am still hugely into the marbling trend. It seems like such a classic style that I don't know if it will ever really go away! Today I am going to show you how you can create that same marbling effect yourself on simple no sew DIY Hand Painted Napkins.
If you are looking for more information about everything involving marbling, my Marbling 101 post might be just what you are looking for!
What supplies do I need to make Hand Painted Cocktail Napkins?
Acrylic Craft Paint
Textile Medium
Paint Brush
Sharpie Markers (pink and orange is what I ended up using)
White Handkerchief
Fabric Fusion Adhesive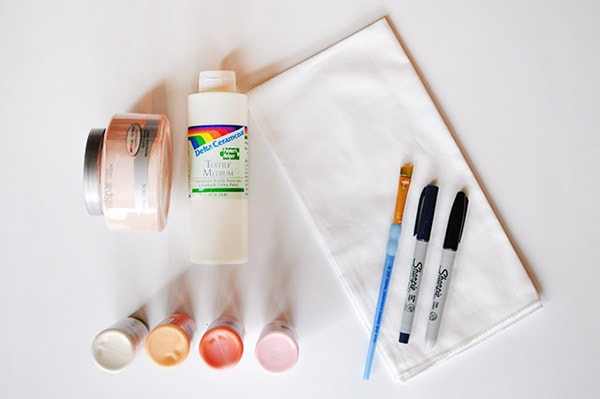 How to make DIY Painted Cloth Napkins :
The process of hand painting a marbled texture was much easier than I thought it would be. In fact, I've done a similar technique on a hand painted marbled wall box!
Before staring, be sure to add in textile medium to your paints. This will help with less cracking once the paint has dried, as well as making your napkins washable!
To begin, I started with my darkest orange color. I was sure to create very loose and flowing lines to mimic marble. I painted three dark orange lines. Then, I slowly added in additional line work in varying widths.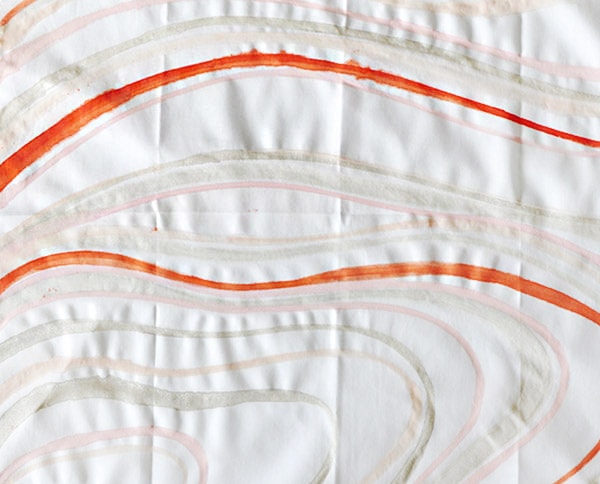 I also watered down the paint considerably to create a watercolor look. After the paint was dry, I used a pink and orange thick point sharpie to add some definition to some of the lines.
Again, just loosely outline your painted lines. The looser the better!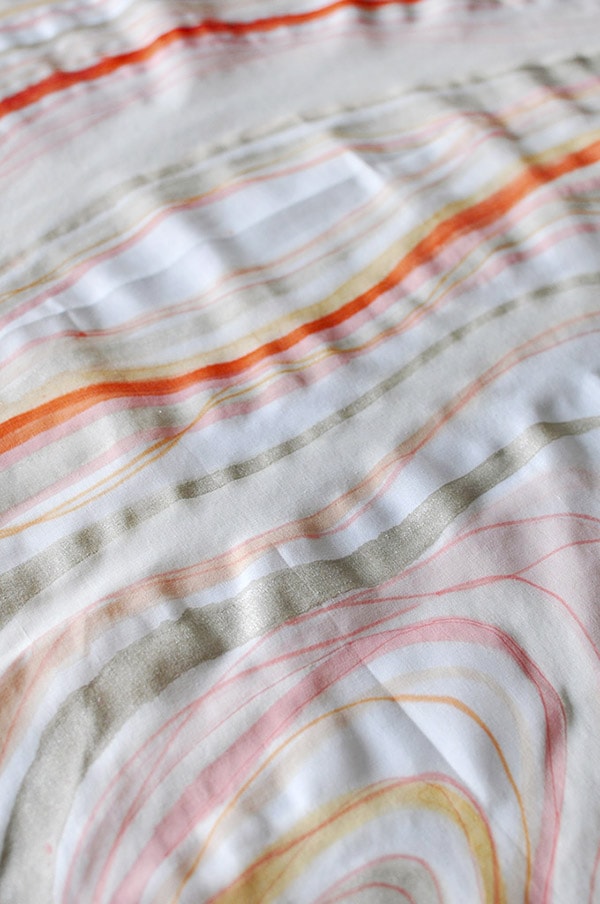 Once everything was dry and completed, I ironed the backside of the handkerchief to rid all wrinkles. Then I cut the fabric into 5″ x 10″ strips to make cocktail napkins. I folded and ironed the strips in half.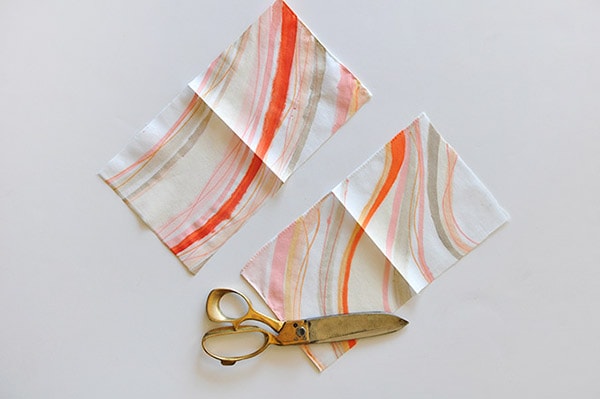 Looking for other cool napkin craft projects? Check these out…
How to use Fabric Fusion to make napkins:
Creating small folds on all the edges, I used a thin line of fabric fusion to create a clean hemmed look.
Depending on what kind of glue needs you may have, you can cut your bottle top at different heights (thin, medium or thick).
Next, gently squeeze the bottle and create a straight line of glue to adhere the fabric together. Allow the glue to dry fully. Glue creates a permanent bond between fabrics and other embellishments. And if you have any spills or mess-ups, you can clean it with soap and water before it dries.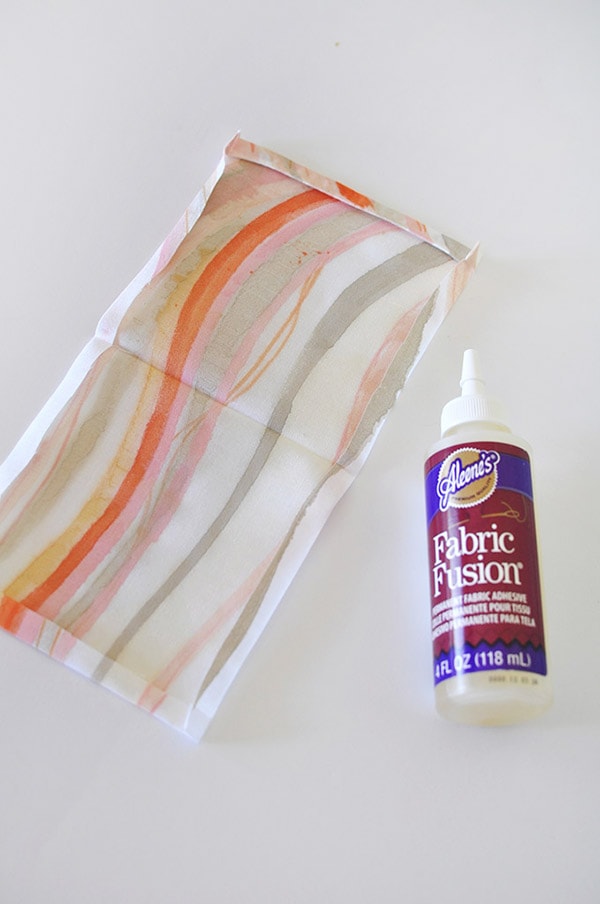 Fold the fabric in half and apply another line of fabric fusion along the perimeter.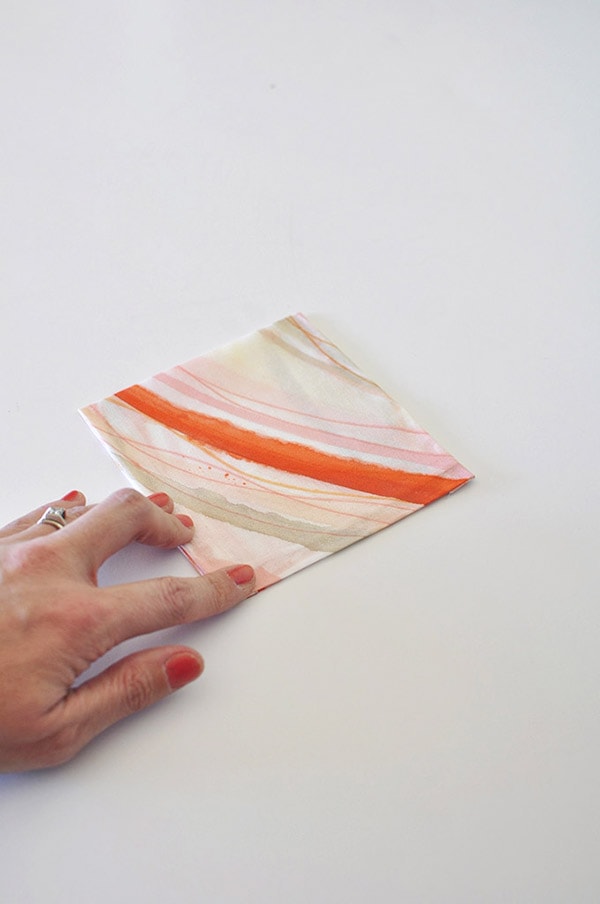 Allow to fully dry.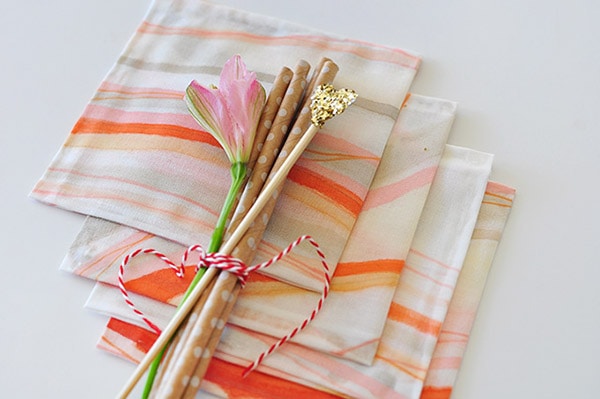 Since I used acrylic paint with textile medium, you are able to wash them! However, I use mine more as decorative cocktail or dinner napkins when friends come over, as opposed to wiping up big spills.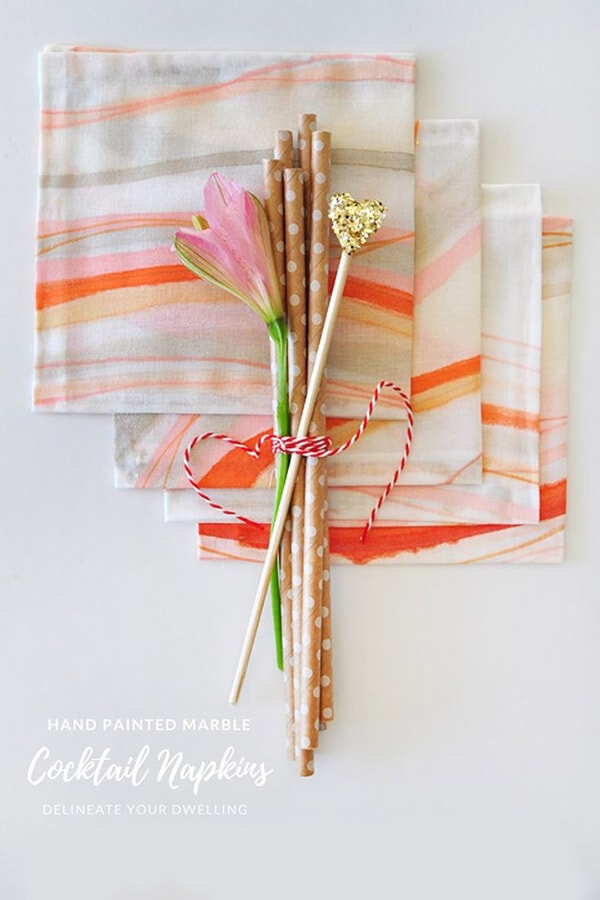 Interested in some of my other marbled projects? You can check these!