Valentine's Day Napkin Centerpiece
INSIDE : Learn how to craft a fun Valentine's Day Napkin Centerpiece with only a napkin and a straw! Such a fun budget friendly Valentine's Day party idea, too. Making a whole bouquet of napkin flowers would be beautiful.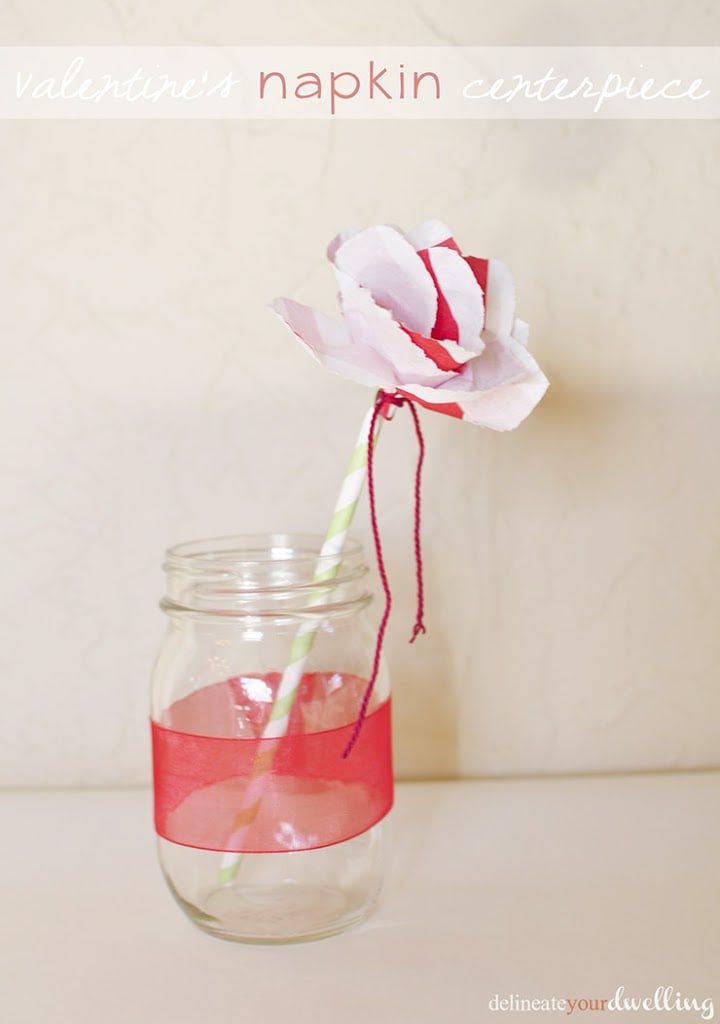 This post may contain affiliate links. See full disclosure here.
This post has been updated since it's original January 2014 publish date.
Does anyone else ever do this? After making a trip to a few craft stores and stopping by the Dollar Spot section at Target, I look around my house and notice I've got piles everyone of random inexpensive craft items everywhere. Often I have no plan for them, but at some point have declared, "Oh, I could totally do something with this!"
Case in point, my newest Valentine's Day Flower Centerpiece! It's made out of Target napkins on clearance for $0.50 and Hobby Lobby paper straws for $1.00 = a total of $1.50, folks! Now that is a budget friendly project.
Looking for more amazing Valentine's Day projects? You'll love these fun ideas.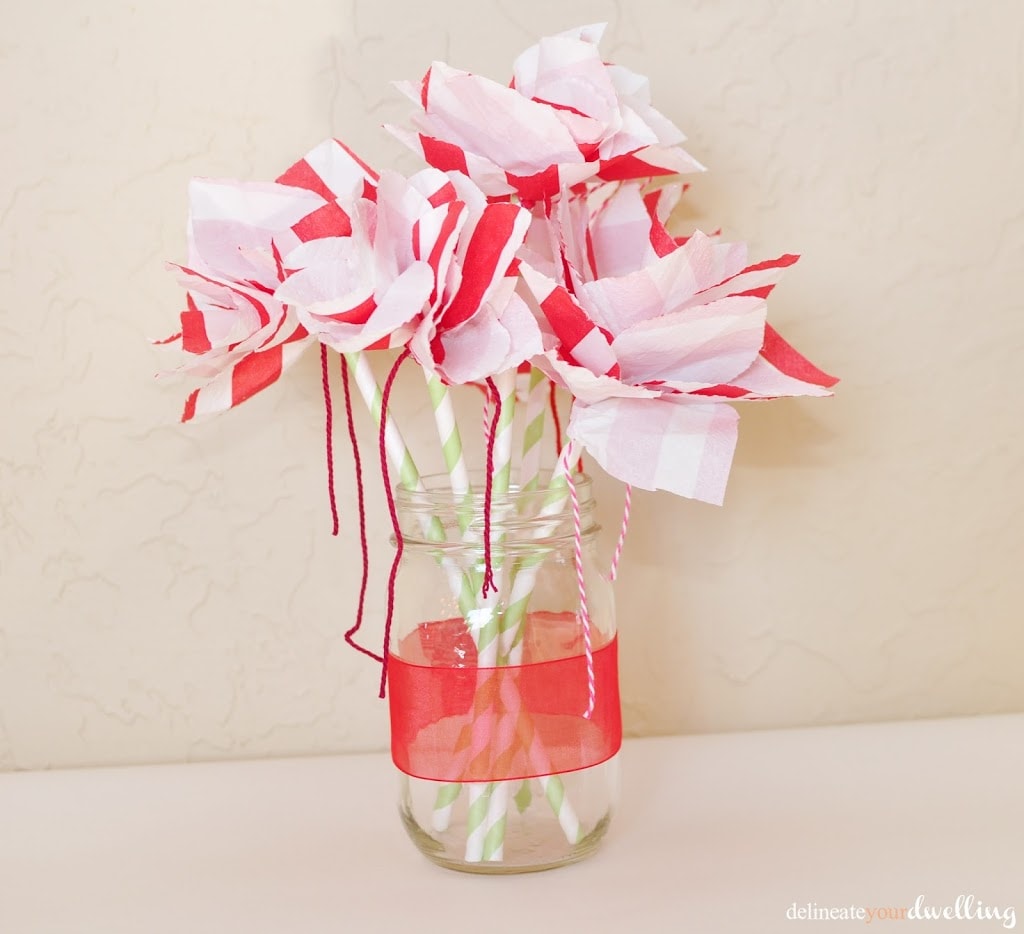 What supplies do I need to make Napkin Flowers?
Scissors
Ribbon
Hot glue gun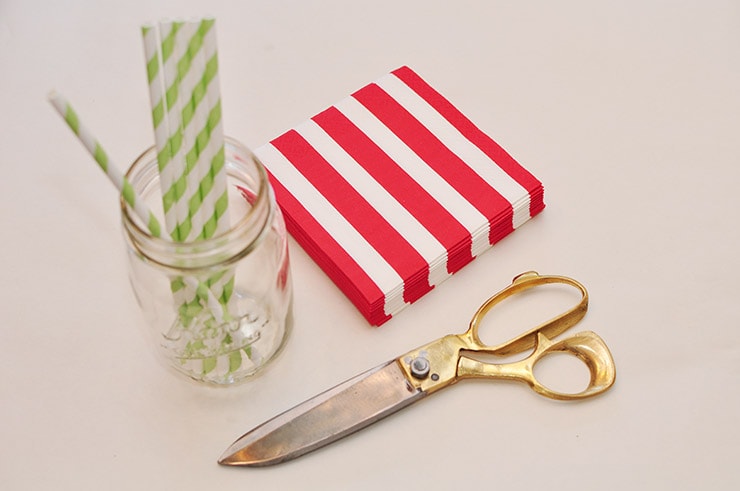 How to make a Flower Bouquet from Napkins
To make flowers from napkins, take one napkin and fold it in half to make a triangle.
Next, fold it in half two more times.
On the folded edge of your napkin, cut a curved petal shape. Be sure to leave a small portion of the folded edge in tact.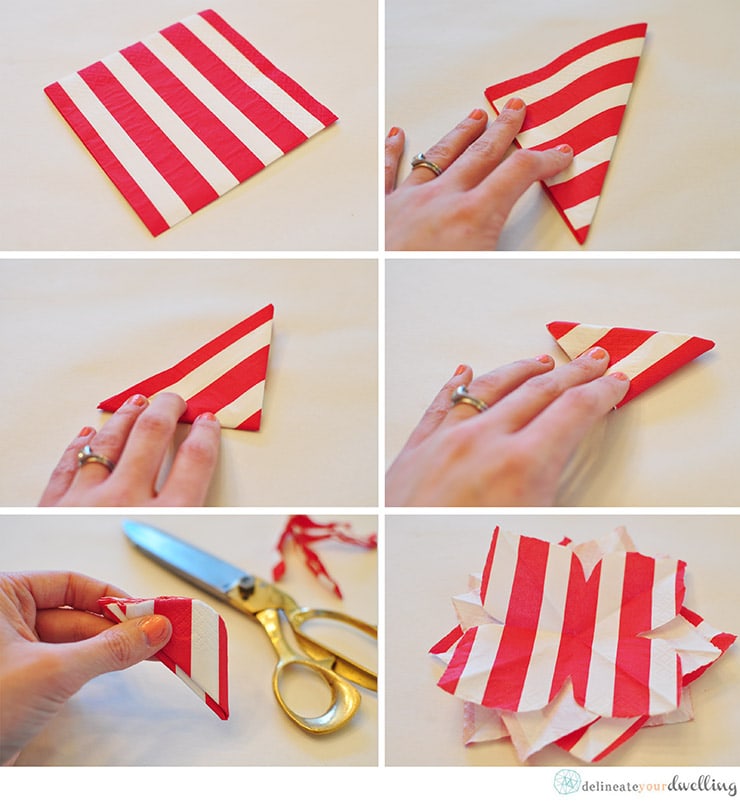 Unfold your napkin and there should be four separate pieces. Lay them on top of each other and gather at the bottom. Then, pinch into a tiny point. I wrapped a piece of string around the napkin point twice, for extra holding power.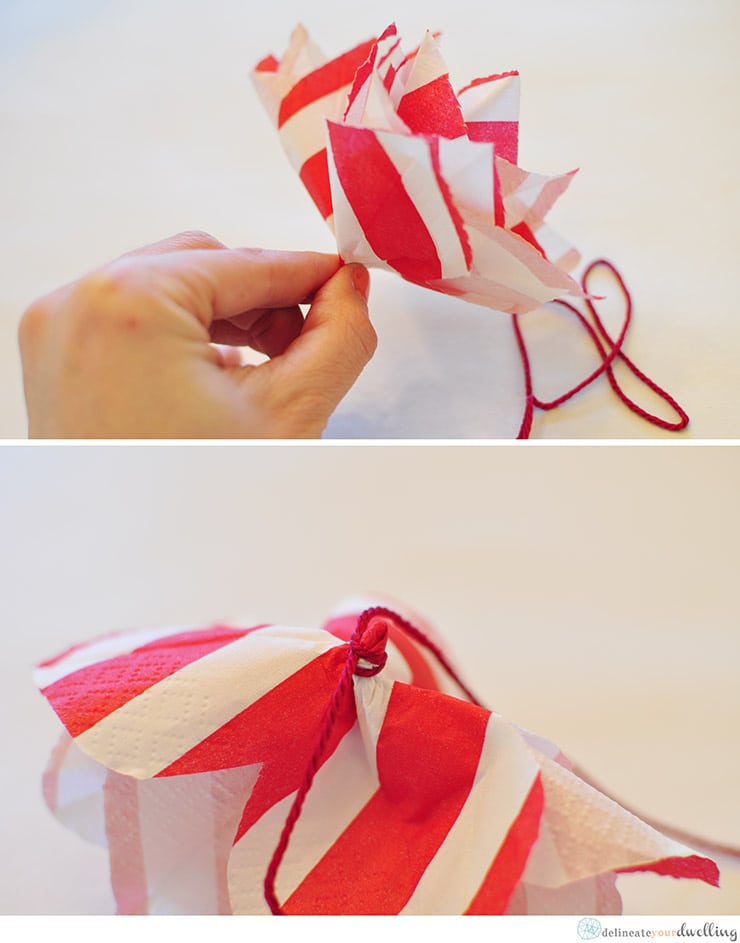 Using my hot glue gun, I glued the flower point to the tip of my paper straw. I left the ribbon long for a little decoration.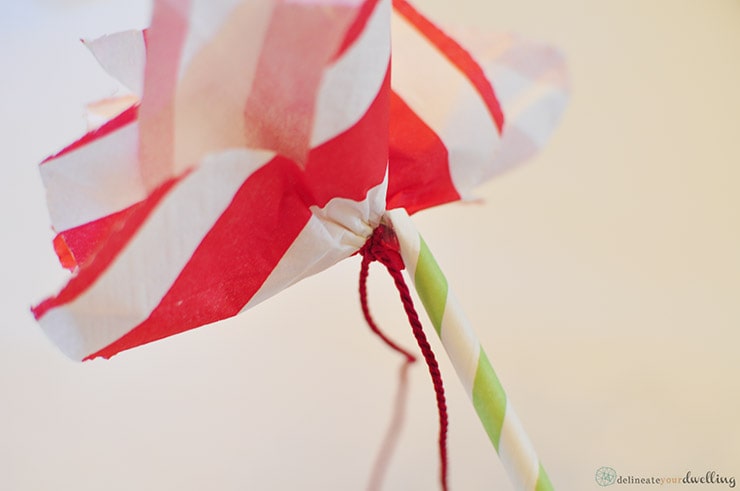 You can go simple and just do a single flower.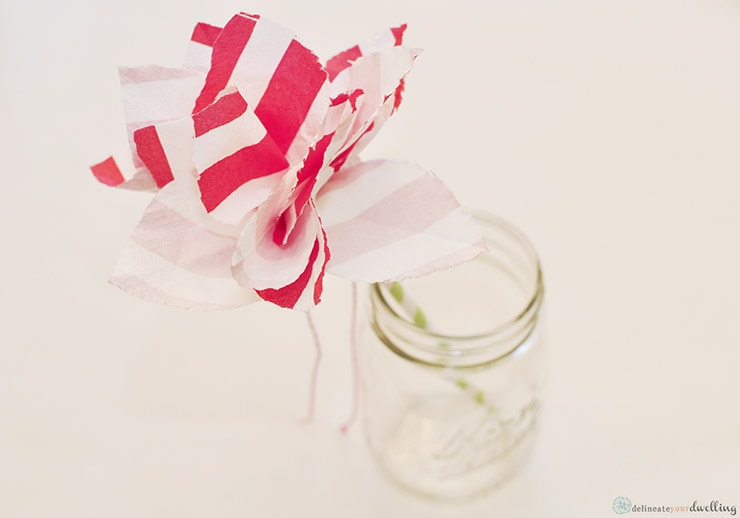 Looking for other cool napkin craft projects? Check these out…
Look how lovely a whole bouquet of folded flower napkins look in a vase!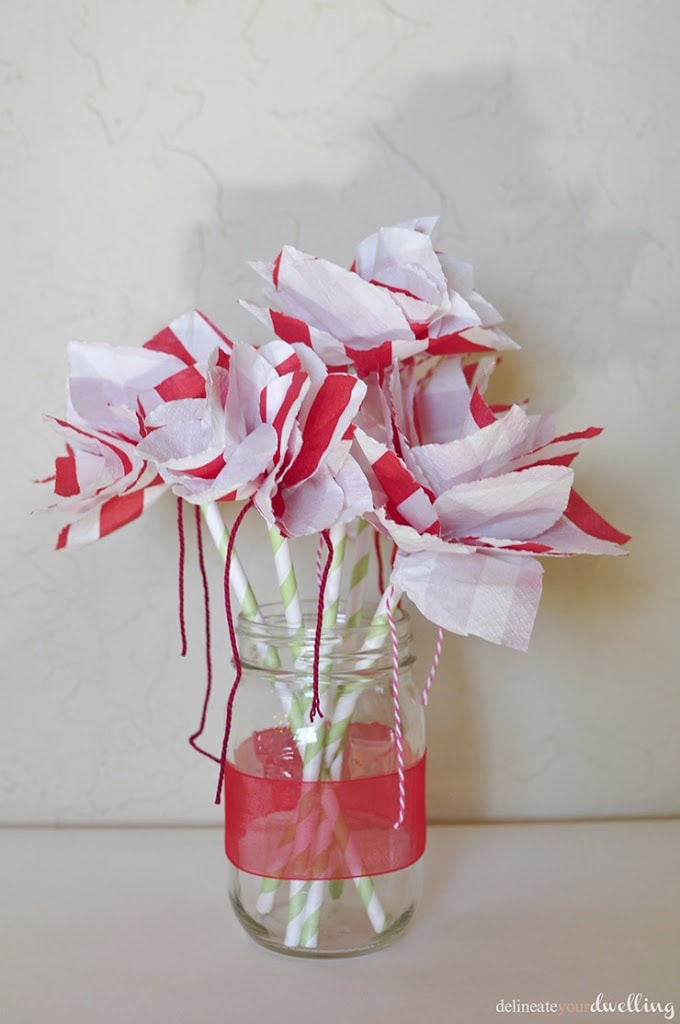 I was really excited with how lovely these turned out. I have a fun Valentine's Day party planned in a few weeks and these will definitely be making an appearance!
Also, be sure stop by and follow my Pinterest boards.