INSIDE : Learn how to make gorgeous Marbled Valentine Shortbread Cookies to give as gifts this year. These would be fun for a Galentine's Day treat, too.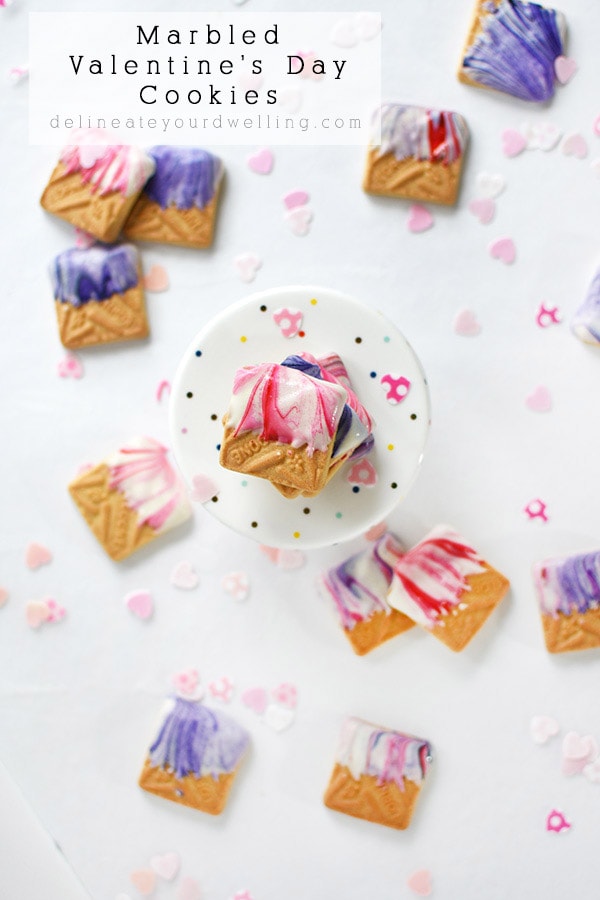 After I made the Marble Dipped Oreos over the holidays, I fell in love with the ease and their gorgeous look. So this is your warning. I have every intention of breaking out marbled cookies for EVERY holiday!
Today, I'm sharing these sweet little Marbled Valentine Shortbread Cookies. I think shortbread cookies are a perfect cookie to add white chocolate to as they have a simple taste so the extra chocolate doesn't overwhelm.
If you are looking for more information about everything involving marbling, my Marbling 101 post might be just what you are looking for!
This post contains affiliate links. See my full disclosure.
What supplies do I need to make Marbled Valentine's Day Shortbread cookies?
Lorna Doone Shortbread Cookies
Ghirardelli White Melts
Wilton Candy Melts
Food Color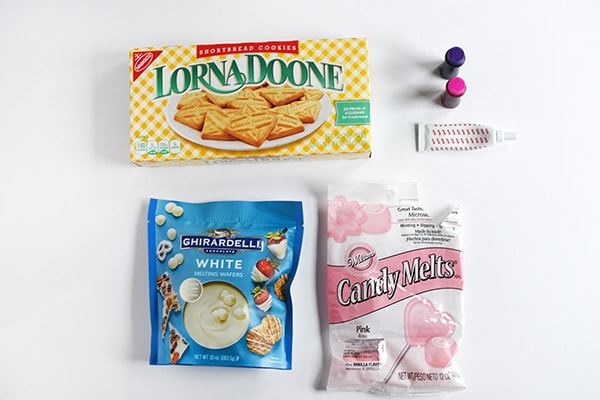 How do I make Marbled Shortbread cookies?
The steps for these marbled cookies are the same at the marbled oreos.
I decided to use pink and purple food coloring for these cookies and then wanted to a mix of both colors. So, I prepared and melted three small glass bowls with white chocolate melts in each.
Next, add in a few drips of your food coloring. I think I did just two or three drips. Using a toothpick, give the coloring a very light swirl. If you mix the coloring too much, it will loose the marbled look.
Drip your cookie in the chocolate and pull out. You can either dip just a corner or an entire side. I went for the biggest impact, so I dipped most the cookie into the chocolate.
And lastly, using a sheet of wax paper, set your cookies aside to allow the chocolate to harden.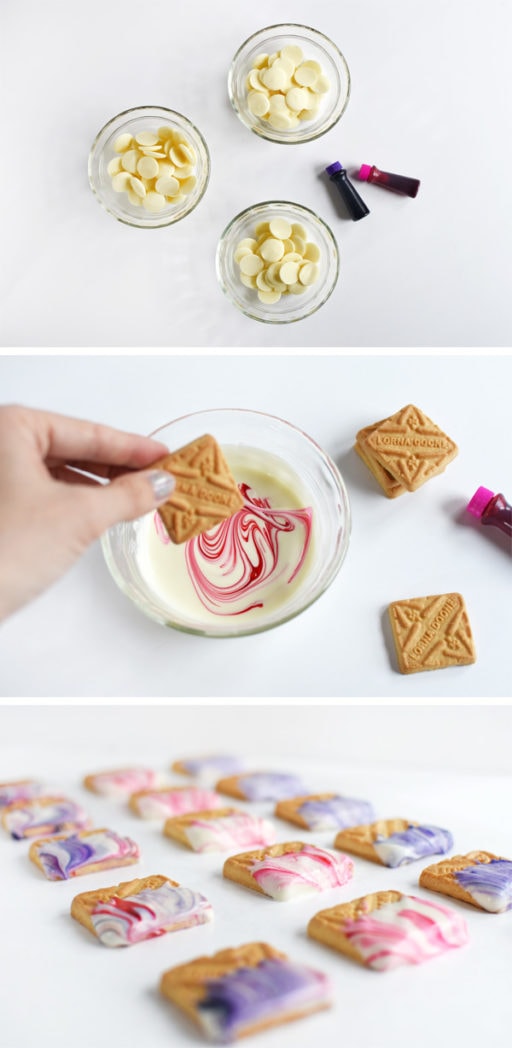 Ah, I just love how these cookies turn out!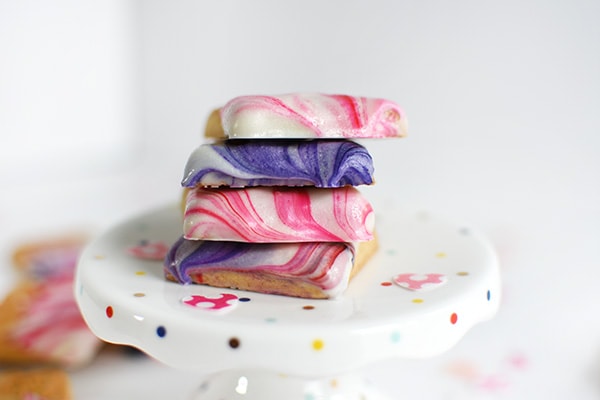 I have purple, pinks and then the mix each in a line. You can see that I slightly over mixed the purple, as it's a bit more cloudy of a marbled look.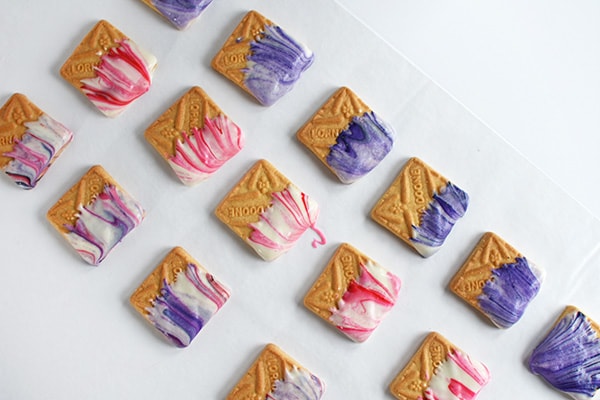 Add some edible sprinkle confetti and you have yourself the most perfect little Valentine's Day cookie treat!
Looking for more amazing Valentine's Day projects? You'll love these fun ideas.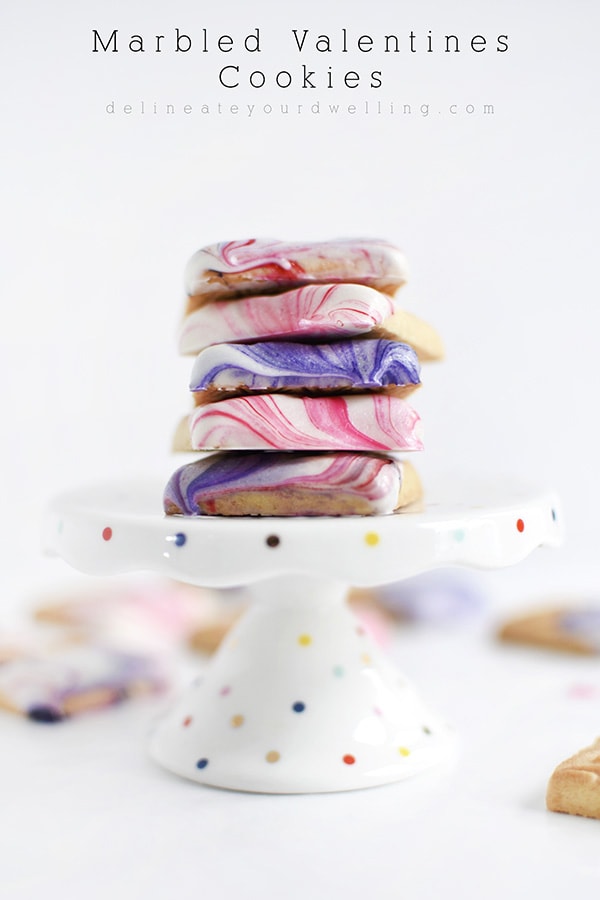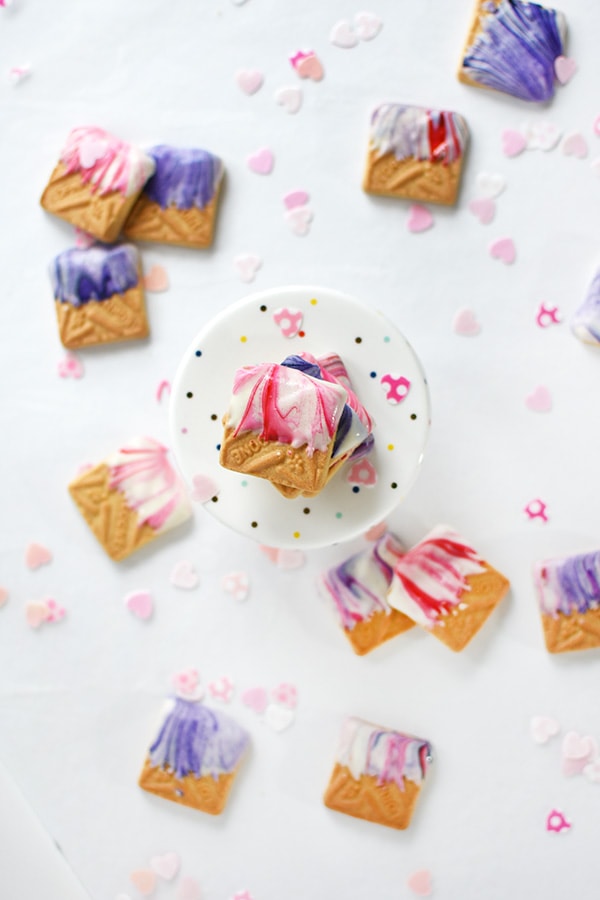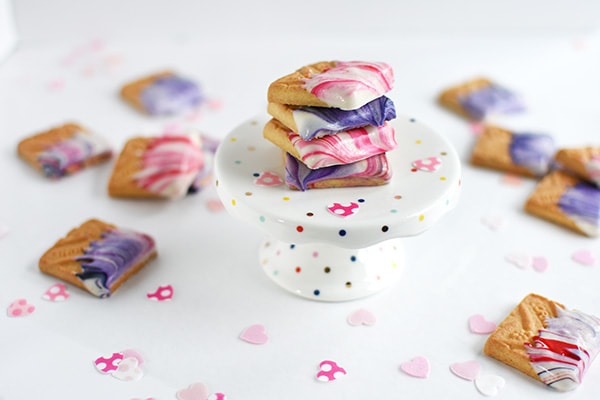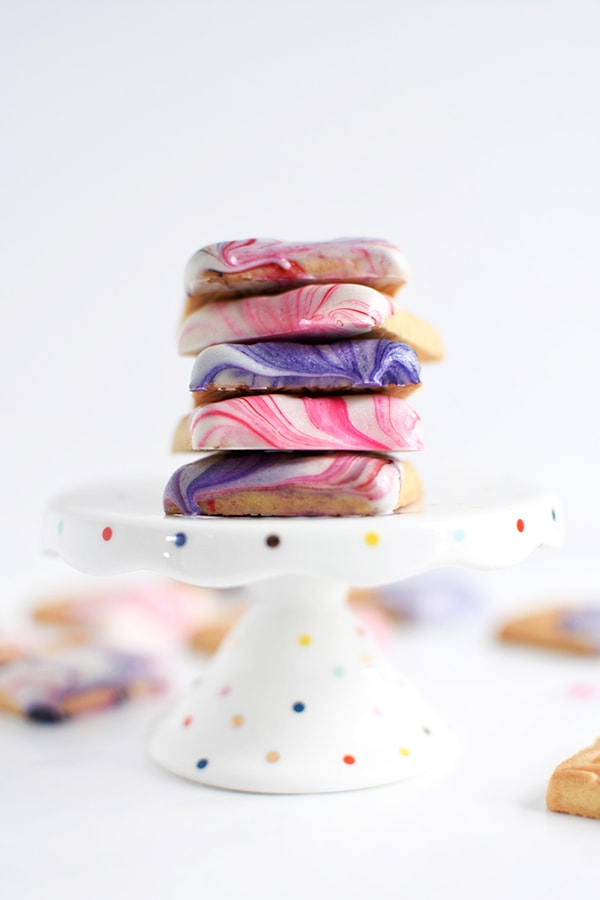 If you liked this simple Valentine's treat, you might like these other fun quick crafts!

Looking for my other marbled cookies? Look no further!
Interested in my many other marbled projects? You can check out some of these!
SaveSave
SaveSave
SaveSave
SaveSave
SaveSave
SaveSave
SaveSave