INSIDE : Download a fun kid's "Love You Oodles of Noodles" Valentine's Day printable! And learn how to craft a colorful marbled noodle necklace to go along with it.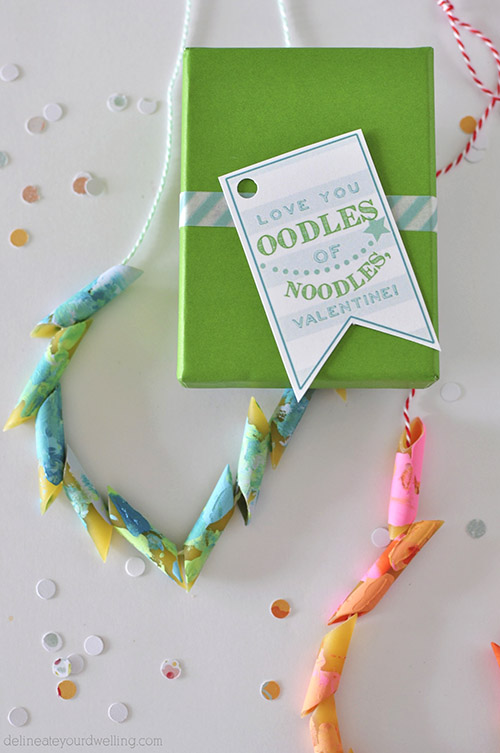 This post may contain affiliate links. See full disclosure here.
This post has been updated since it's original publish date of February 2015.
My daughter has her very first Valentine's Day party at preschool and we both are so excited! She keeps asking if she will get lots and lots of candy and I just kept dreaming about the fun crafting I am going to do with her to prepare for the party. (I'll be honest, I might be more excited than she is!)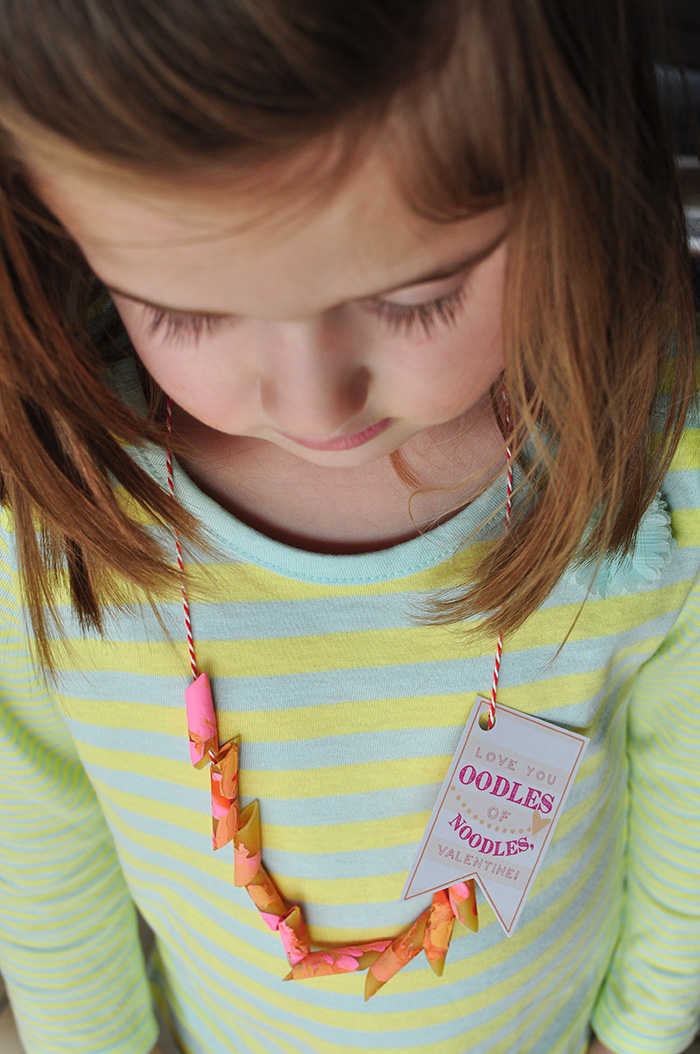 Today I am sharing this simple DIY craft you can do with your kiddos, along with a free Love You Oodles of Noodles, Valentine's Day printable to go with it! Get it at the bottom of the post.
Looking for more Valentine's Day projects? You'll love these…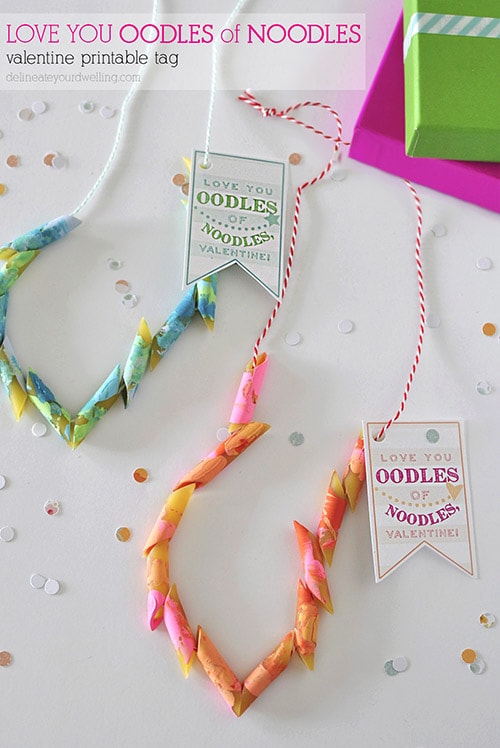 Valentine's Day Marbled Noodle Necklace supplies
A box of noodles (Wheels, Ditalini, Mezzi Rigatoni, Penne)
Acrylic Paints in assorted colors (greens, blues + oranges, pinks)
Paint Brushes
Cotton Baker's Twine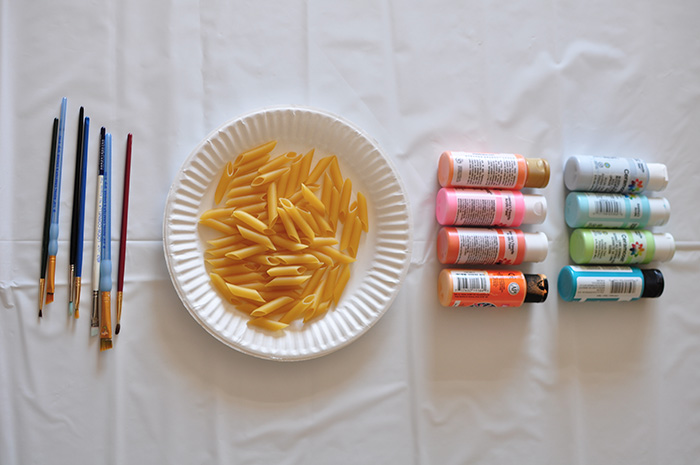 How to marble Noodles
Marbling noodles is so fun for kids and adults, alike. You can see more on how to marble on Marbling 101 post here and I even wrote a Marbling book available on Amazon!
First of all, be sure to cover your table with paper or a cloth, as this can be a messy activity… especially with littles helping out.
I wanted two different color schemes, so first I set out a paper plate of acrylic paints in pinks, reds and oranges.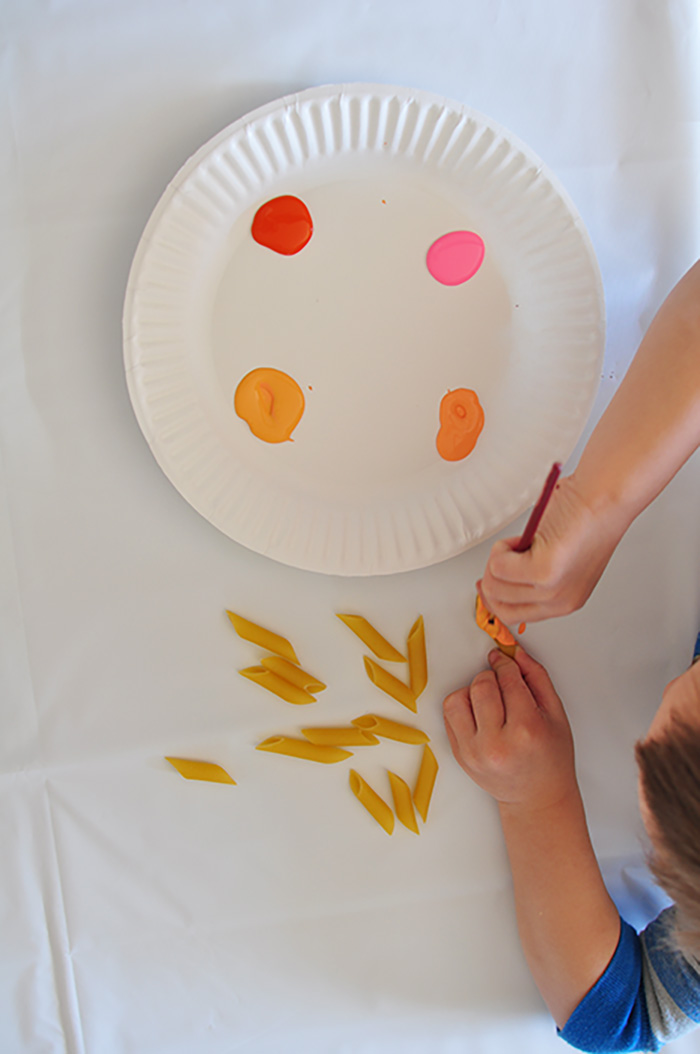 The simple way to marble noodles is to add little dabs of each color together and then gently roll your noodles in them.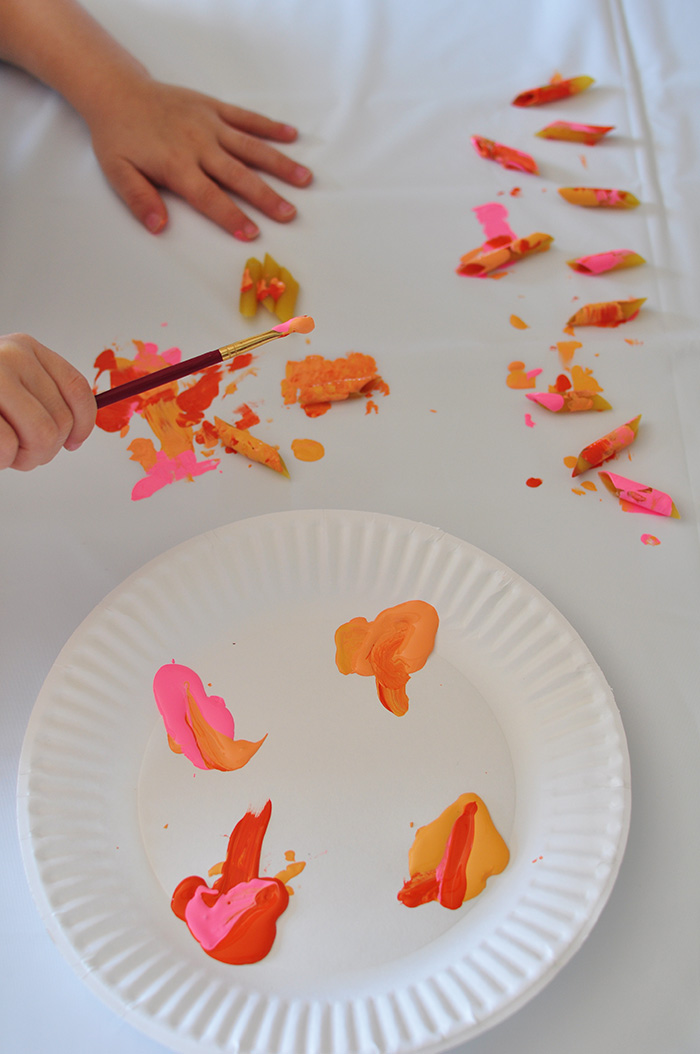 Don't roll the noodles around too much, as this will start to mix the paint colors together. Just a few gentle rolls will give each noodle a marbled effect.
And I found they looked even better if a little of the raw noodle was showing in the end.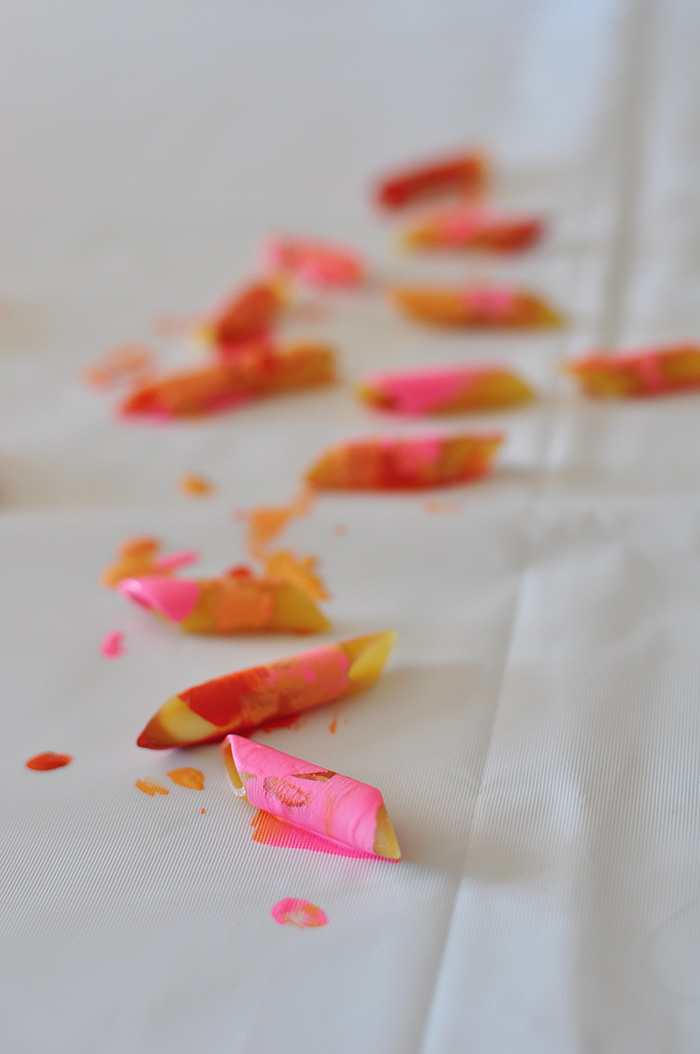 Next I repeated the same steps in shades of blue and green paints.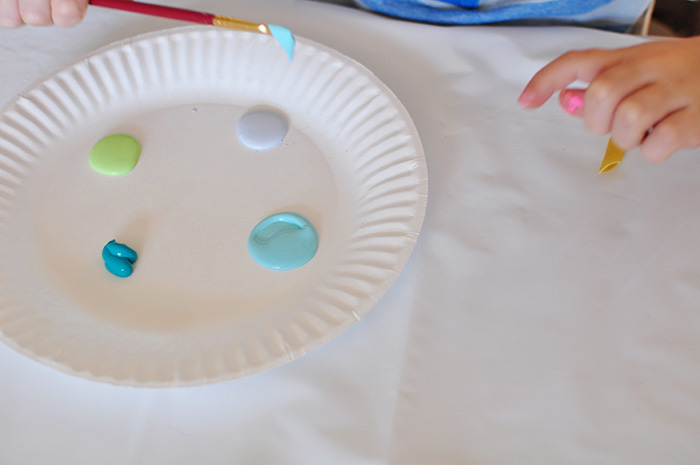 My son wanted to paint a few noodles all blue, so I let him go for it.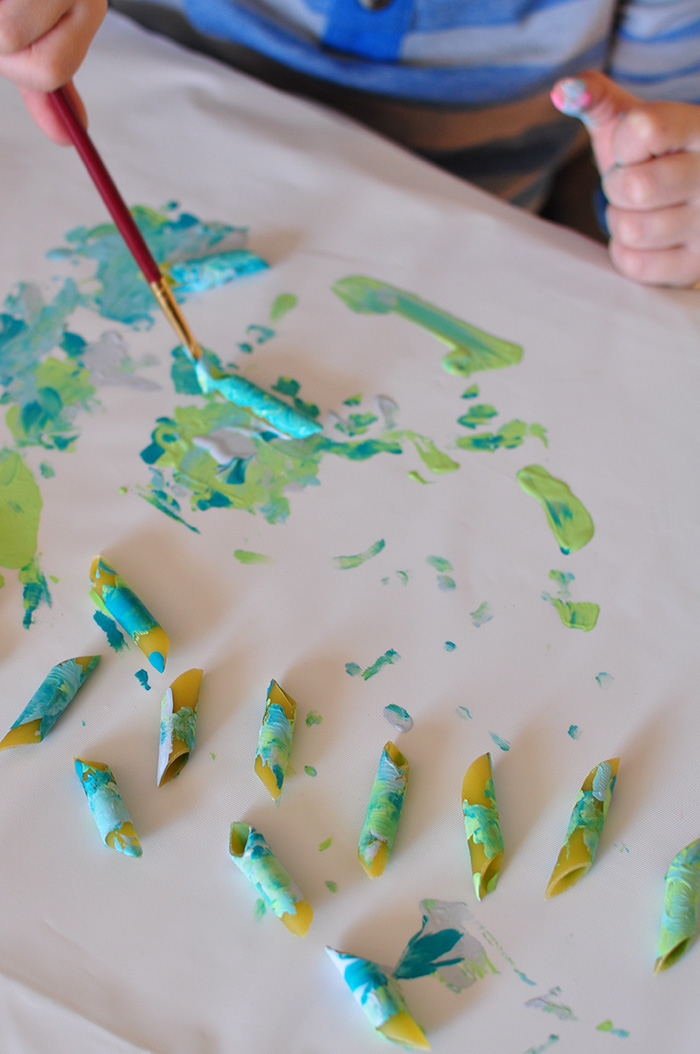 I love the marbled look of these little penne noodles!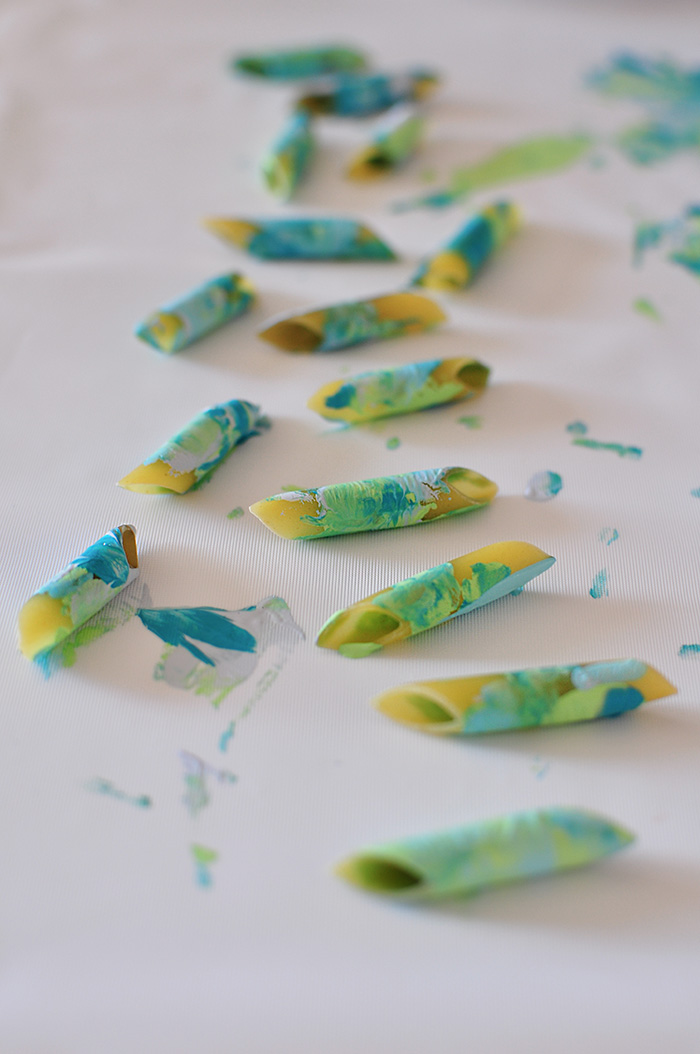 After your noodles have fully dried, print out your "Love you Oodles of Noodles" tags (see bottom of the post for these) and cut the Cotton Baker's Twine to necklace length.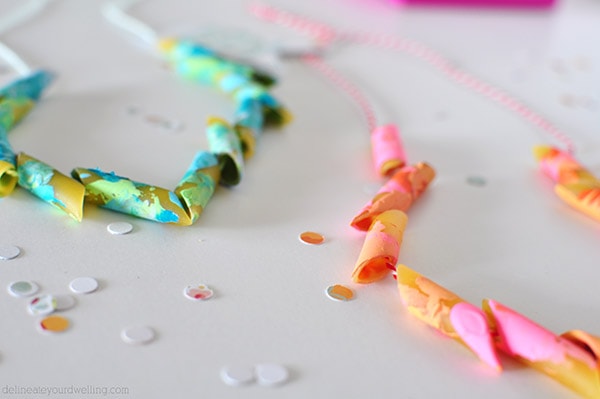 String about 10 to 12 noodles on each necklace twine and add your tag, now you are all set for your Valentine's Day party!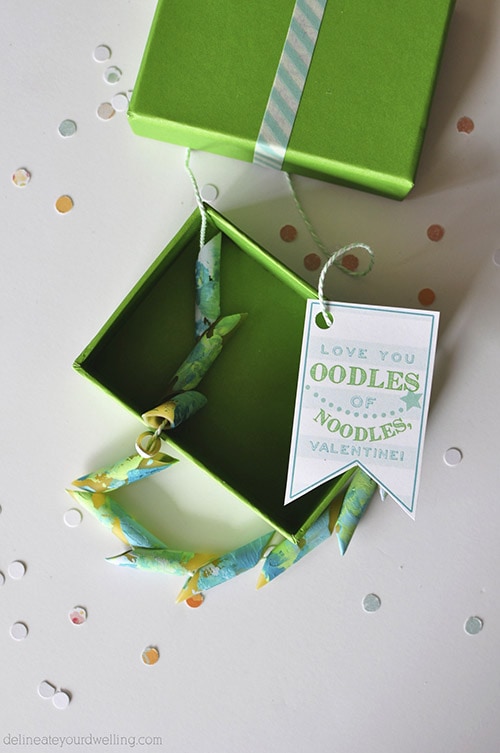 These are a simple Valentine's Day craft that you can have your children's help with and they can be worn long after Valentine's Day, too! My kids have been wearing them every single day since we made them.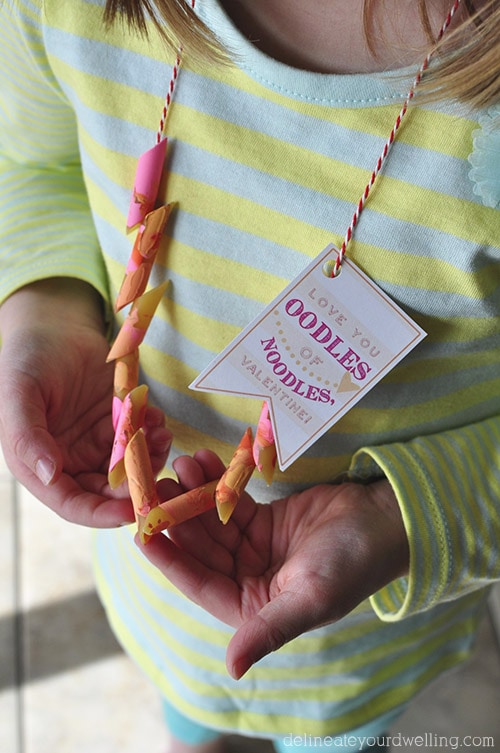 IT'S DOWNLOAD TIME:
Sign up for the DYD Insider newsletter to receive access to my ENTIRE DYD Printable Library along with these cute Valentine's Day printables!!!
Already a DYD Newsletter Insider? Click on over here to access the printables library using the password found at the bottom of any email I've sent you.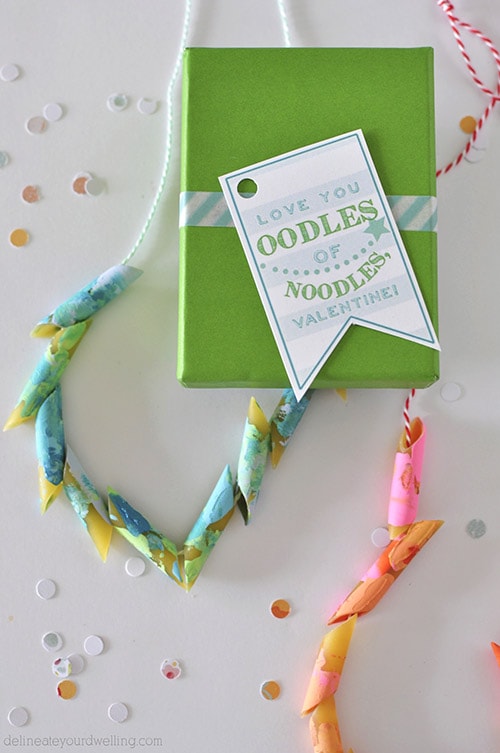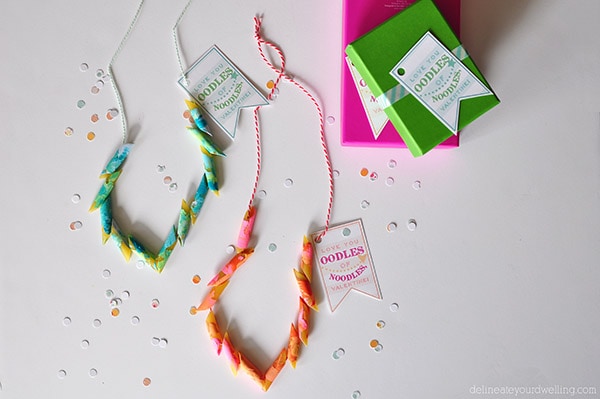 Looking for more marbled crafts? I'm on that!