Blue Marbling Candle + Holder
INSIDE : Learn how to create a gorgeous monochromatic marbled project! Have a ton of fun making this Blue Marbling Candle + Candle Holder!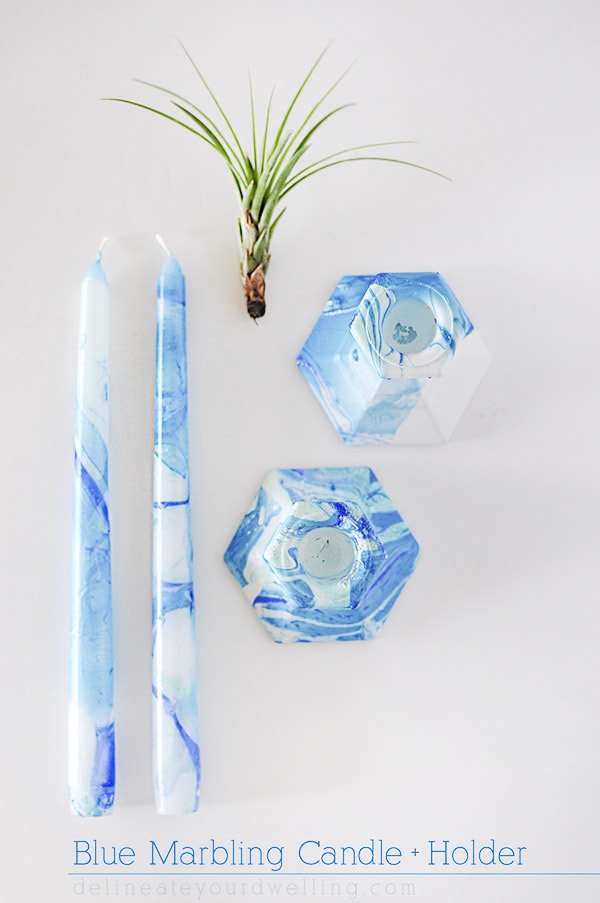 This post may contain affiliate links. See my full disclosure.
Sometimes you have to take crazy design risks. Sometimes you make a stop at the Dollar store and buy three shades of BLUE nail polish, a few white candles and some glass candle holders. And sometimes it turns out smurfy blue terrific. Today, I am sharing my Blue Marbling Candle + Holder.
If you are looking for more information about everything involving marbling, my Marbling 101 post might be just what you are looking for!
What Supplies do you need to marble?
Two glass candle holders
Two white candle tapers
Three shades of Blue Nail Polish
White Spray Paint
Tin Baking Pans (small one for holders and big one for candles)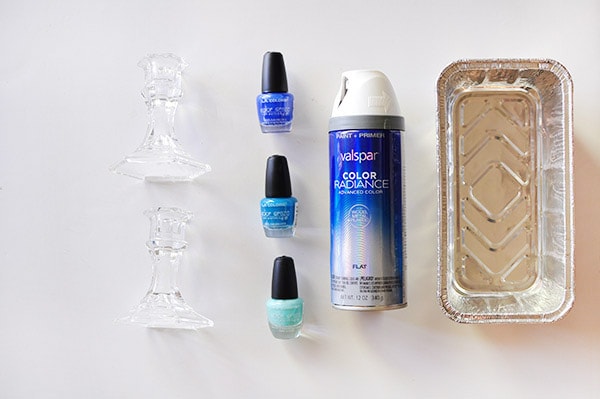 Everyone already probably knows how to do this technique so I didn't take a ton of photos of the process. If you are looking for a perfect nail polish how-to on my Colorful Marble Bangles.
Note: I spray painted my glass candle holders white AND THEN marbled them.
The basic steps are, you pour water into your tin and quickly pour in the nail polish. With a few fast dips, your items will be marbleized!
Next be sure to set all wet items aside to dry!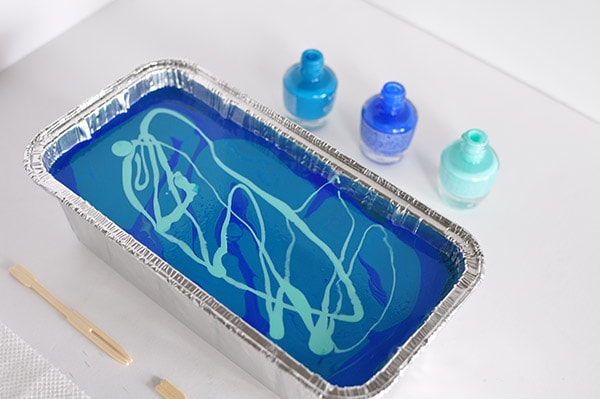 I wanted a very monochrome "marble" look and I'm really happy with the outcome.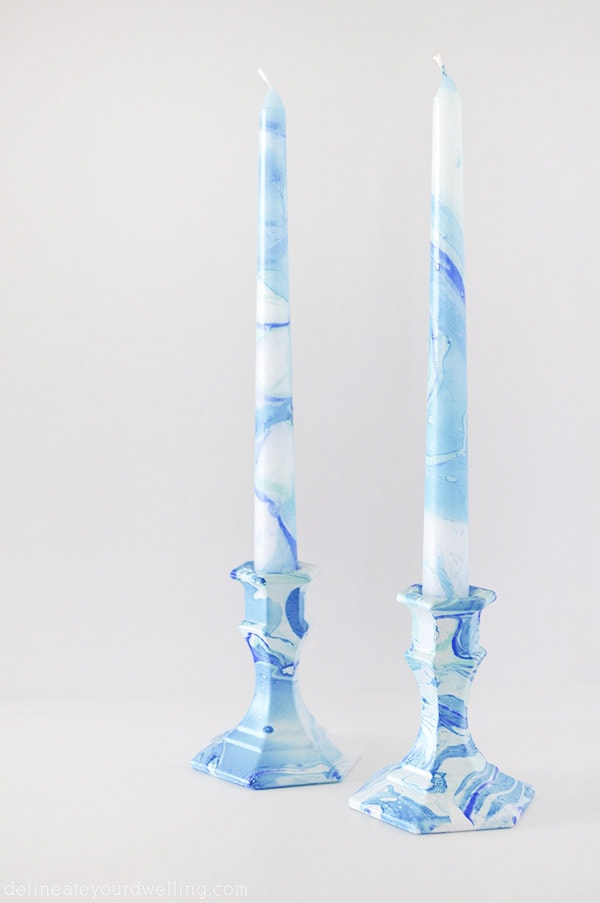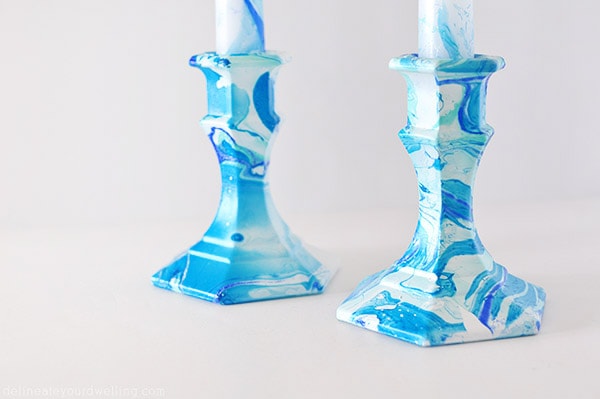 And did you know I just wrote a REAL LIFE book all about marbling crafts?? Check out my Make Your Own Marbled Creations book!!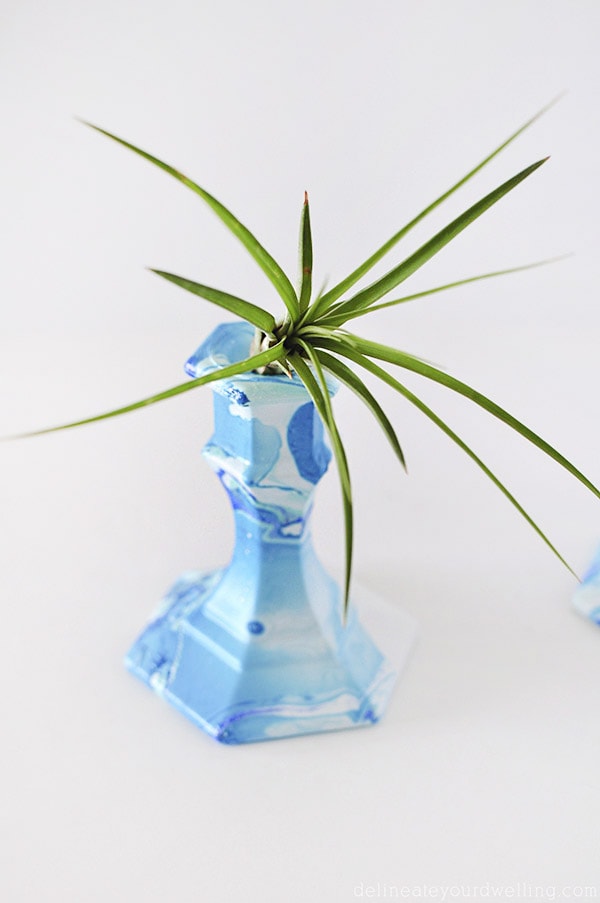 So what do you think? Smurfy-rific or modern and on trend? You can be honest on this one… it's definitely a little smurfy in my mind.
Interested in my many other marbled projects? You can check out some of these!
SaveSave
SaveSave
SaveSave