Can you believe spring is in full swing and summer is quickly heading our way? I have been soaking up every moment of budding flowers, green plants showing up everywhere and lovely spring rains (Although I live in the foothills of a NM mountain range and boy do we get some WIND every spring. That part is not my favorite.). However, in the spirit of spring, today I am sharing how to make an easy DIY Globe Flower Vase.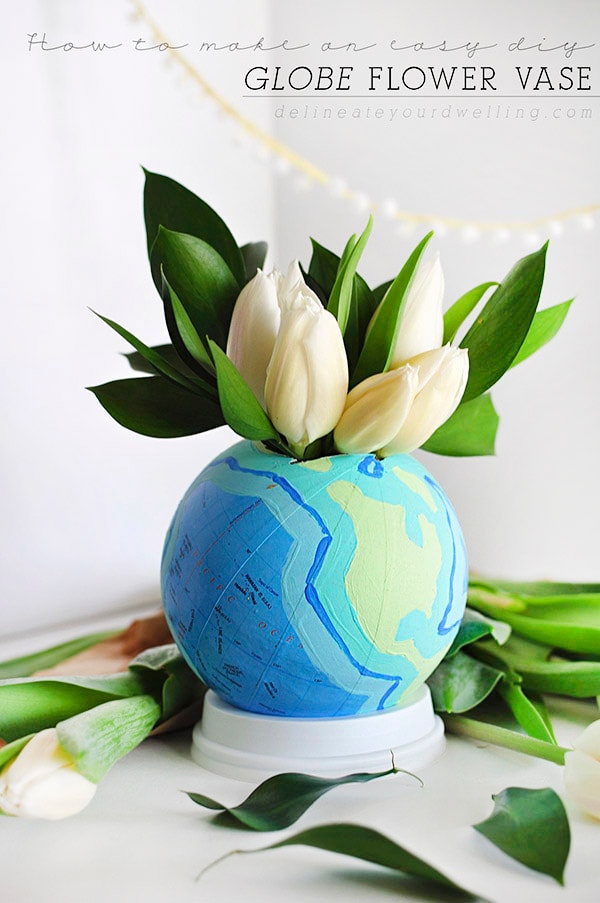 This post may contain affiliate links. See full disclosure here.

I just love the bright and colorful nature of this vase. It's a little non.conventional as far as vases go, but I like finding uses out of everyday objects!


I found a box of three 6″ globes at Home Goods.
Acrylic craft paint
X.acto Knife / Dremel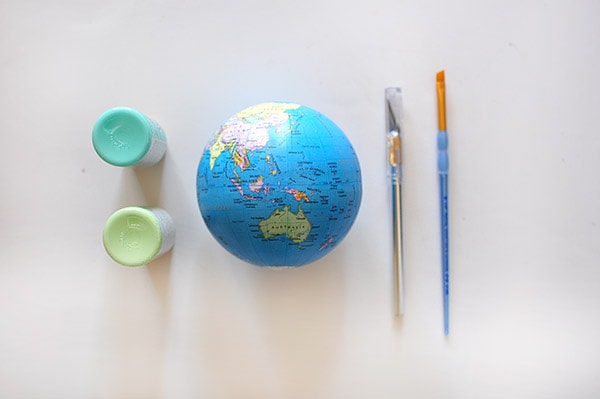 I wanted to simplify the pattern and colors of my globe, so I selected just four colors. I first outlined all the land in an aqua color. Then, filled in the outlines with a pea green color. Next was a soft blue and then a pop of brighter blue.
Depending on what kind of material your globe is made out of, you may be able to use an x.acto knife or a utility knife. My globe was paper wrapped around a hollow plastic sphere, so I had to use a small dremel to cut an opening. Either way, it should be a fairly simple task.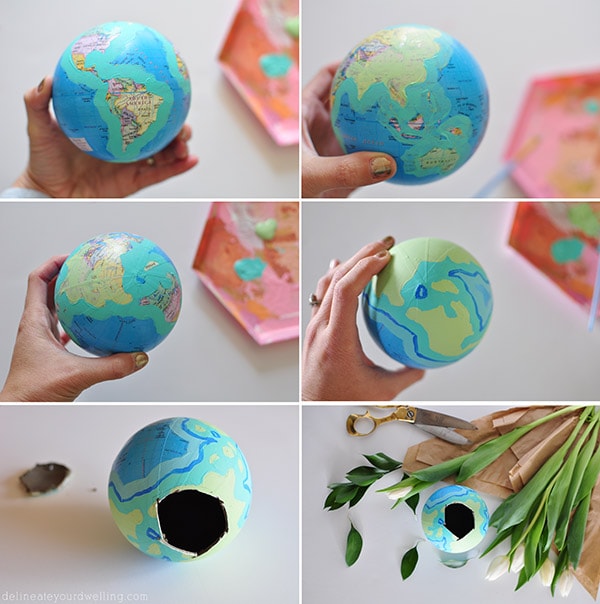 Once there was an opening in the globe, it becomes a perfect vase for your favorite spring flowers.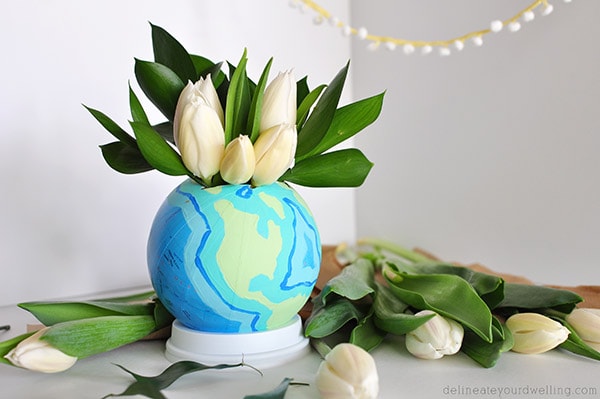 I filled my globe with simple white tulips, as well as a few bright green leaves.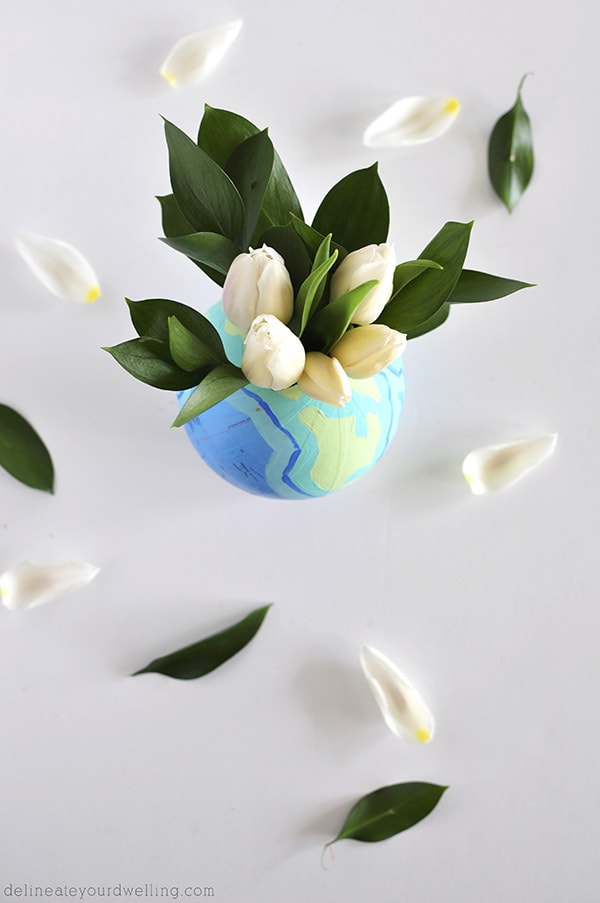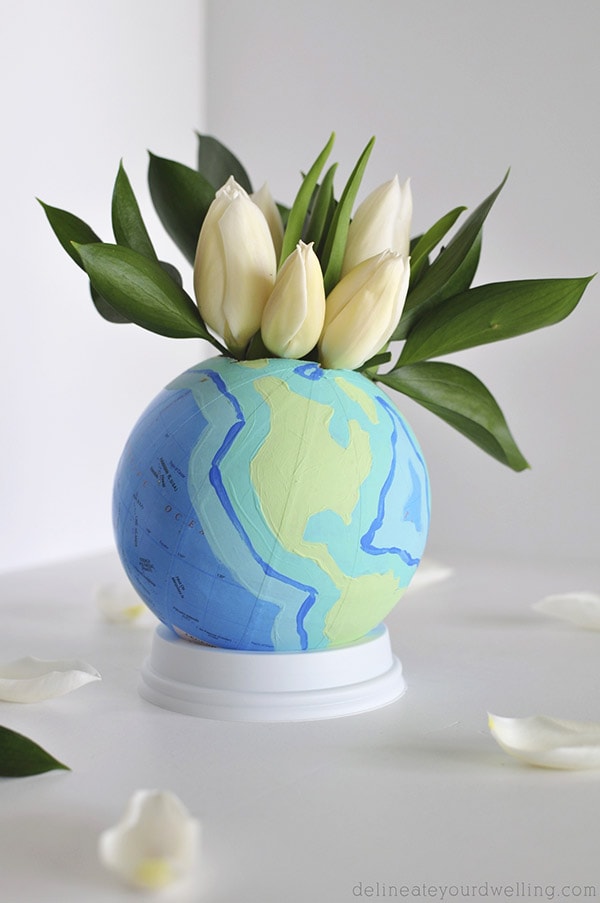 Wouldn't this be an easy and yet stunning centerpiece for your next brunch?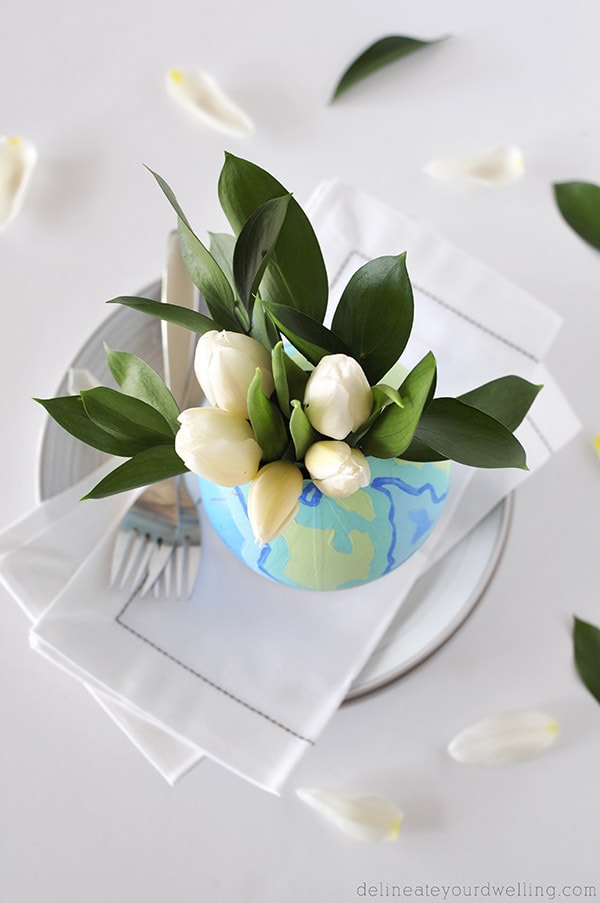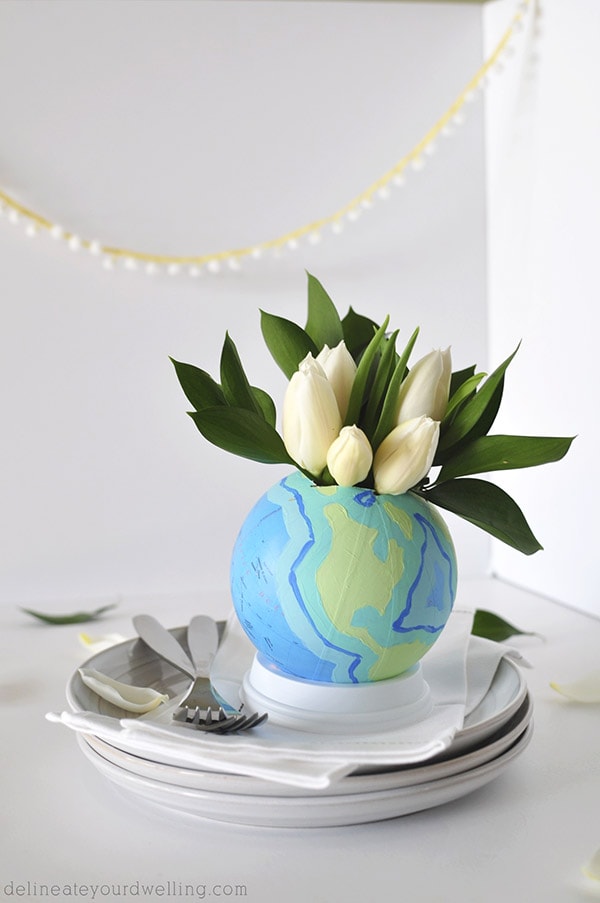 This project was originally shared as a contributor post for Place of My Taste.
Looking for an easy checklist to help Keep Your Plants Alive? Sign up for my newsletter to get your FREE copy today and access to my how to care for plants ebook coming soon!