Camping themed Birthday Cake
INSIDE : Learn how to make the simplest Camping themed Birthday Cake for your next party or celebration using my adorable paper cutout designs!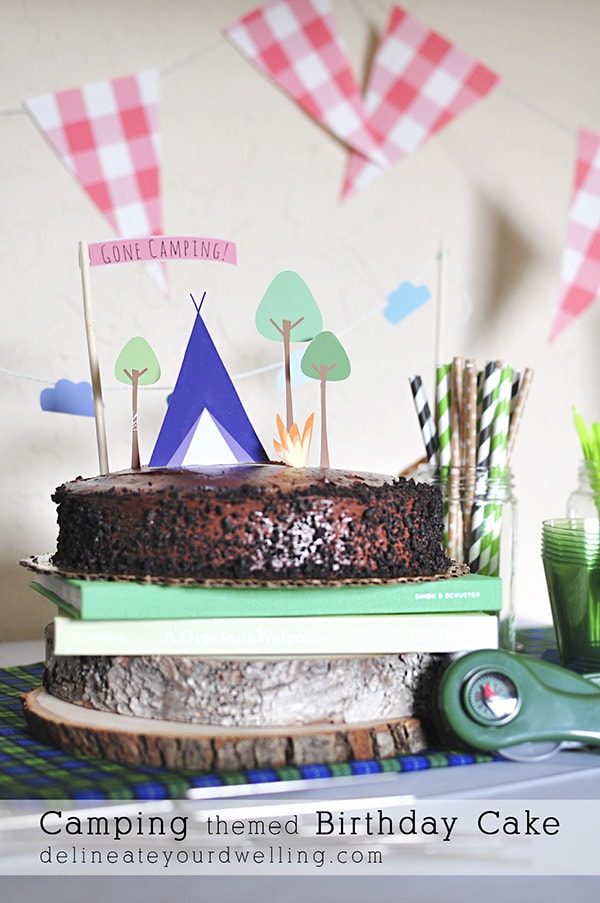 It's Wednesday and you know what that means… Birthday Cake time! Well, it's always cake time, right? Today, is extra fun cake time because I'm sharing my Camping themed Birthday Cake I just made for my son's third birthday.
I love celebrating my babies on their birthdays and making them feel special. (And I know 3 and 4 yrs old is not a baby anymore, but this mama can't quite let go yet!) Birthday parties, however, can quickly get out of control and you can spend hundreds of dollars on decor, favors, cake, activities, etc. I like going the DIY route because I can create a fun day for them but without spending much at all.
Each week, I've been sharing a few elements of the Camping birthday party. First, I shared the Camping Birthday Party invitation, which is a free printable. Last week, I shared How to sew a Dress-up Camping vest with my VERY limited sewing skills.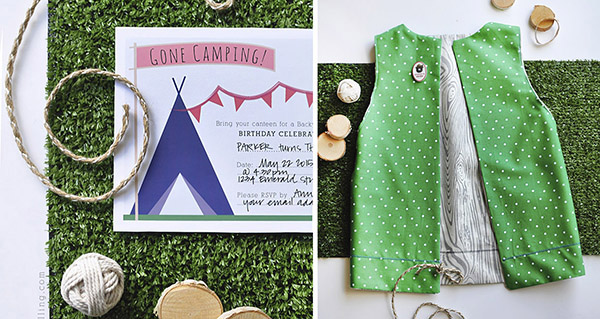 I was so excited for this cake but am slowly learning my limitations. This was the first year I broke down and bought a cake. I know I could have easily baked a cake, but they always take so much effort for me and never look like I want them to.
I admit I am crafty, but I am not a fancy baker. So, for this party off to the grocery store I went for a delicious chocolate fudge cake.
Tent themed cake downloads
I opened up Adobe Illustrator, where I do most of my graphic designing and created these adorable paper camping items! And I'm going to offer them to you for FREE! Click to the bottom of the post for the download link.
Included is:
A blue tent
Three Trees
"Gone Camping!" Sign
A Campsite Fire
8 different shades of blue Clouds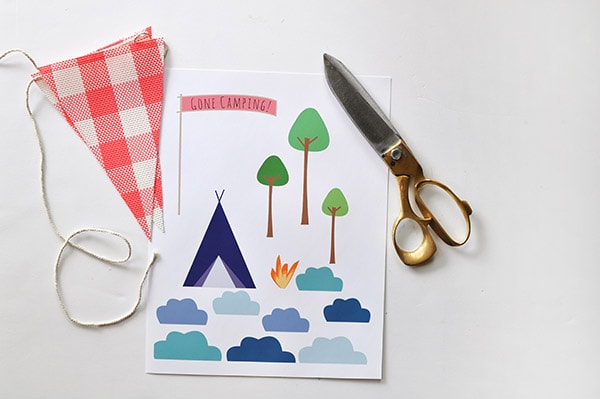 What supplies do I need to make a Camping Birthday Cake?
Store bought cake
Camping themed printable pieces (see download below)
Scissors
Hot glue or Scotch Tape
String
How to make Paper Cutout Camping Themed Cake Toppers
To make paper cutout camping cake toppers, I would recommend printing them on paper heavier than your typical printer paper. I printed mine on light card stock and they seemed to work out perfectly.
After they are printed, get out your littlest scissors and cut them all out.
Secure each of your paper camping items to a toothpick with a small piece of paper. Be sure to all for a little bit of the toothpick to stick out so you can easily insert into the cake.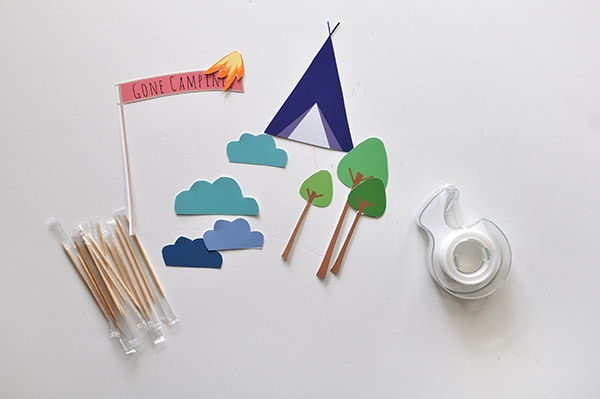 To create the cloud background, I hot glued the clouds to a small piece of twine. The twine was wrapped around two wooden skewers and secured to small wood slices (2-3" in diameter). I'm trying to think of another spot to use clouds on a string because they are so adorable!
Camping theme Cake
I was really pleased with the end result from this cake.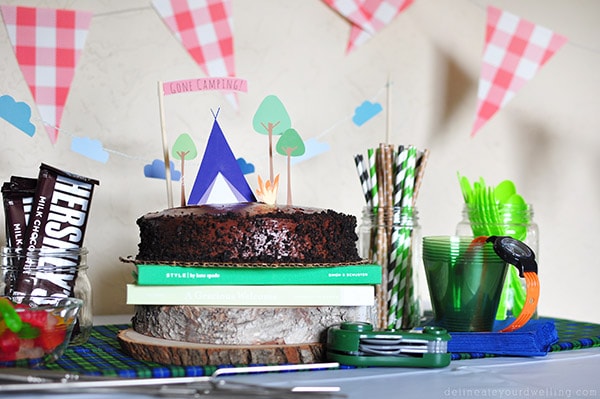 And the best part is it tasted delicious without any effort from me – ha!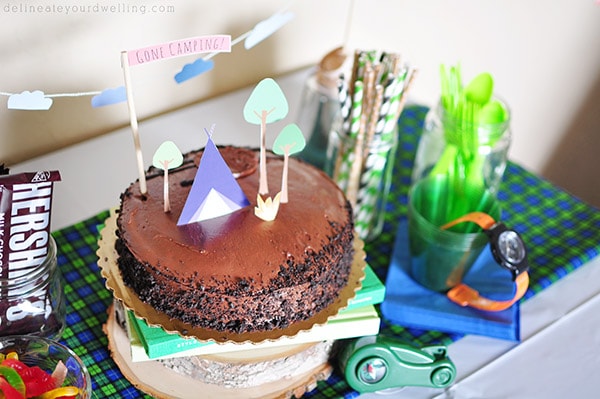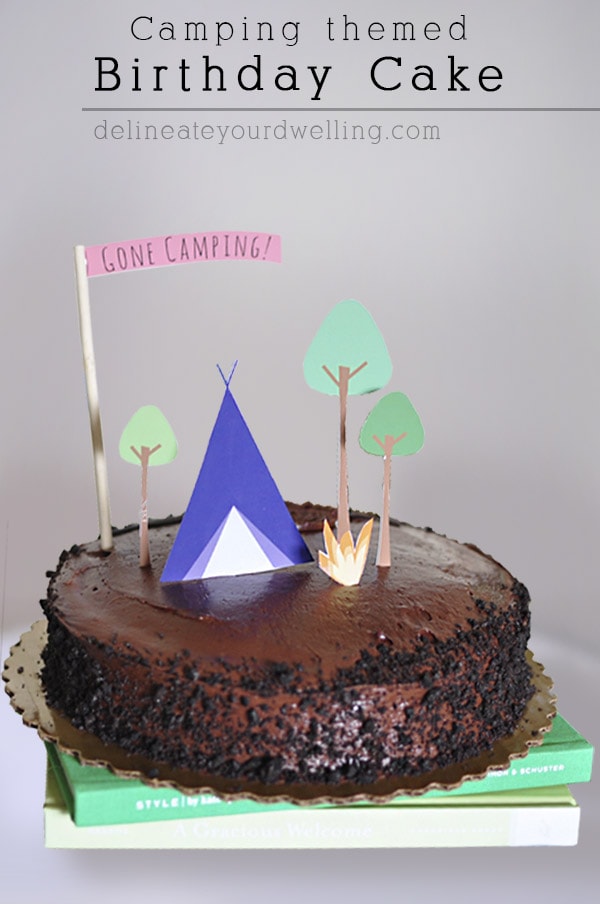 Be sure if you make any of these fun camping themed ideas tag me on Facebook or Instagram, as I love featuring you all on my Instagram stories.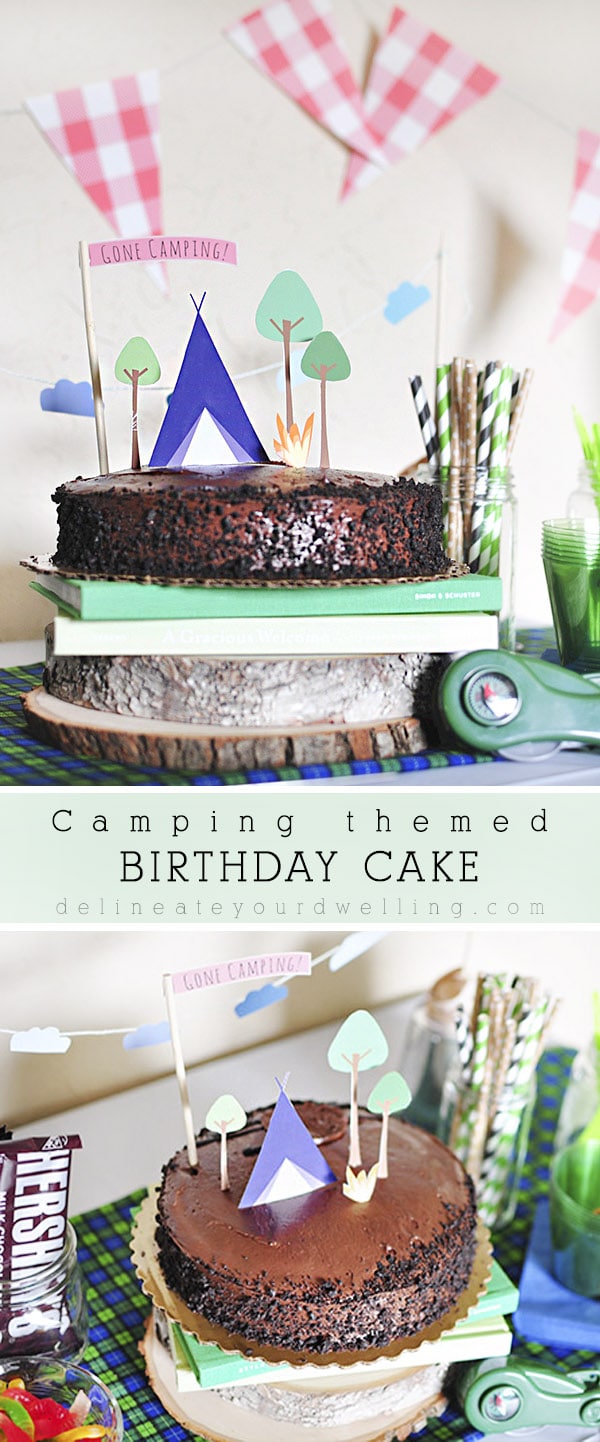 IT'S DOWNLOAD TIME:
Sign up for the DYD Insider newsletter to receive access to my ENTIRE DYD Printable Library along with this Camping Birthday cake printable download!!!
Already a DYD Newsletter Insider? Click on over here to access the printables library using the password found at the bottom of any email I've sent you.

If you liked this birthday party idea, you might like some of the other parties I've done!
Sprinkle Themed Birthday Party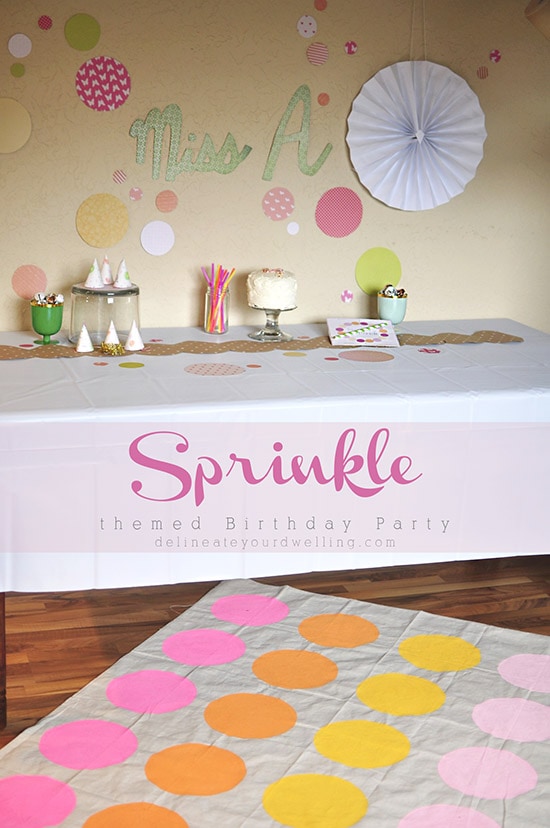 Airplane Themed Birthday Party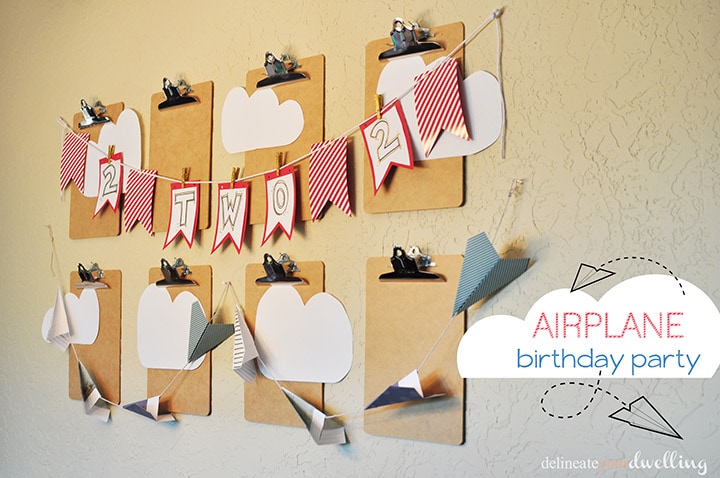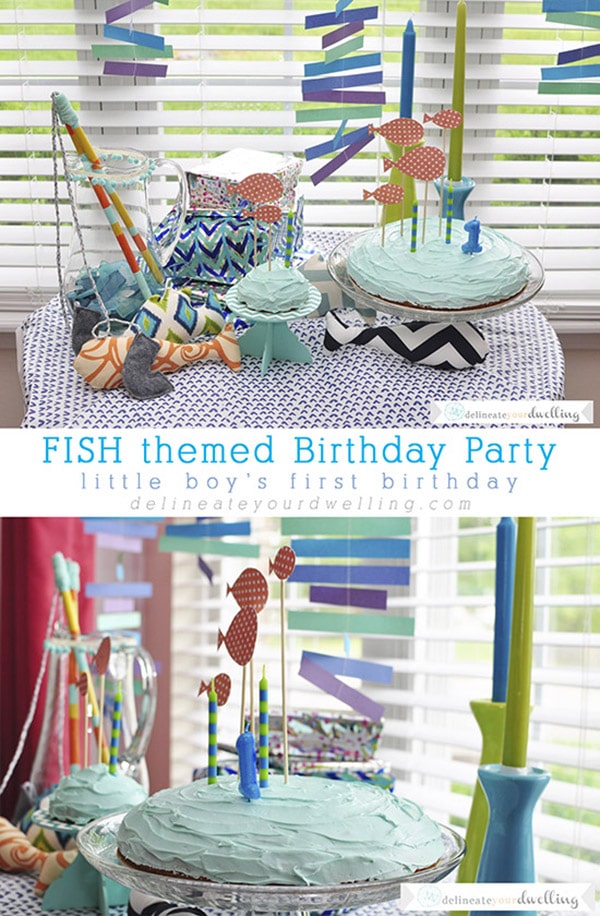 Looking for more simple cake ideas? Be sure to check these out: