Today's post is a little fun and a little biz. First the fun, because it is Fri-yay!
About a month and a half ago, I was contacted by our local city magazine, 'Albuquerque The Magazine'. They asked to feature me in a roundup of The COOLEST DIY Decorating Tips from the City's Craftiest Bloggers and I said a happy – Yes, please!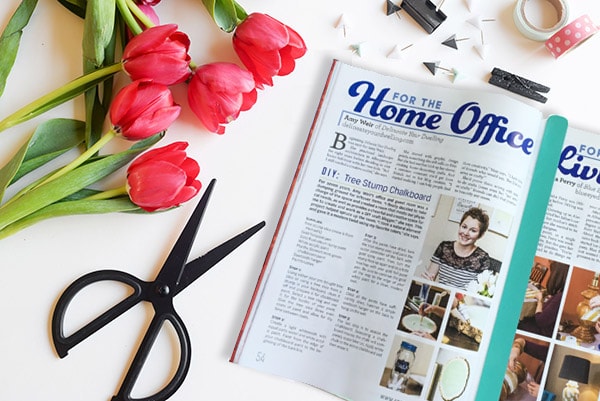 They asked I submit a fun DIY from my Office + Guest Room, so I shared how to create my Chalkboard Tree Stump project.
A photographer came over to the house to snap a few pictures of me creating the chalkboard. I will admit, I was nervous. Suddenly, I was cleaning the entire house, pulling weeds in the front yard, finishing up projects in my bedroom, etc. Mind you, he was just going to take a few pictures of me painting on the chalkboard and that was all… but I'm not normally in FRONT of the camera and I was on a panic mission to clean our entire home and pronto!
The night before I tried on probably four outfits and text pictures to my sis for her outfit opinion. She's way better at style than me (Have you checked out her biz Inspired Interiors, yes interior style is especially her thing.)
The morning of the photo shoot, I shared my nervous little toes on Insta.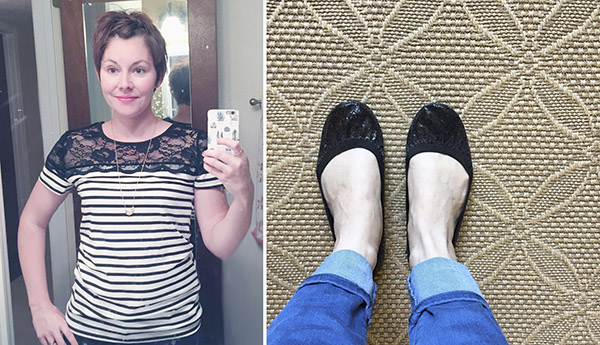 Albuquerque The Magazine sent over a great photographer named James and he did his best to put me at ease, but…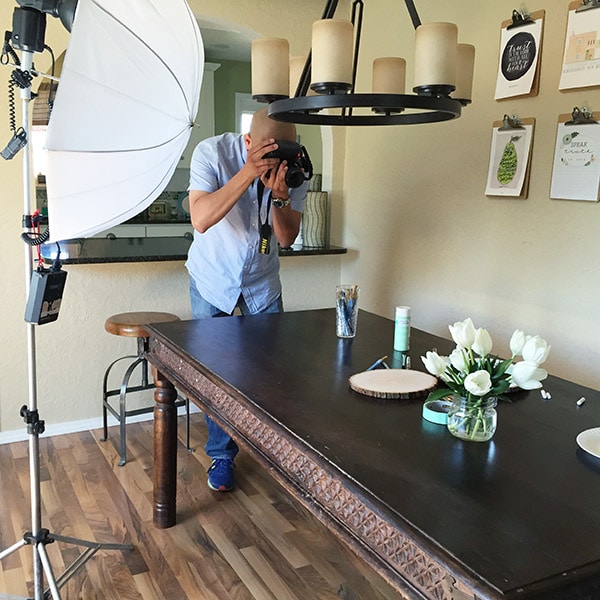 As I was crafting and nervously chatting away…. I totally messed up the project and painted gold where white was supposed to be. Then my gold foil pen ran out of paint. #craftfail So in the end, he took a few closeups of my hands and then we just photographed the final chalkboard tree stump to look like I was painting it.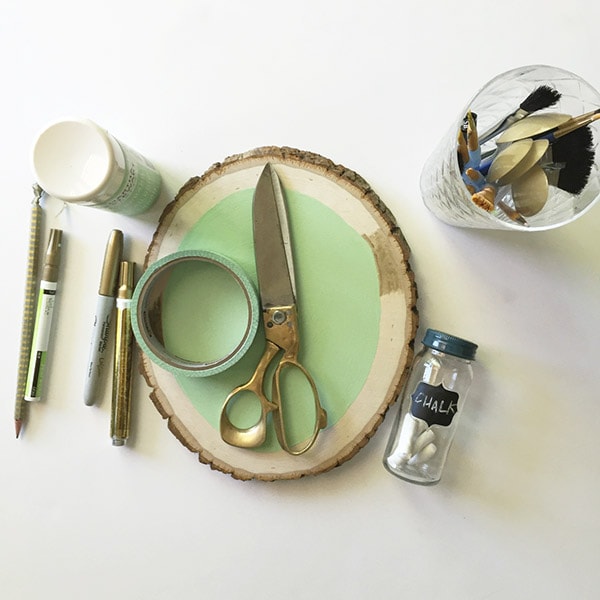 In the end, I'm definitely a little deer-in-the-head-lights face, but that's okay and it was fun to get a little local love! Plus, suddenly all my neighbors are just realizing (after two years of blogging) that I'm a craft blogger. Thanks ABQ the Mag!!
Here I am with a real smile, much better.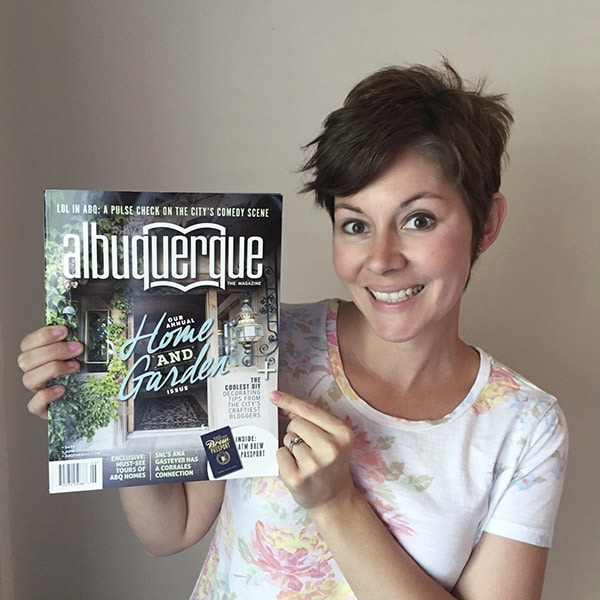 Interested in a few other magazine publications I've been a part of?

Now onto a little AUGUST biz.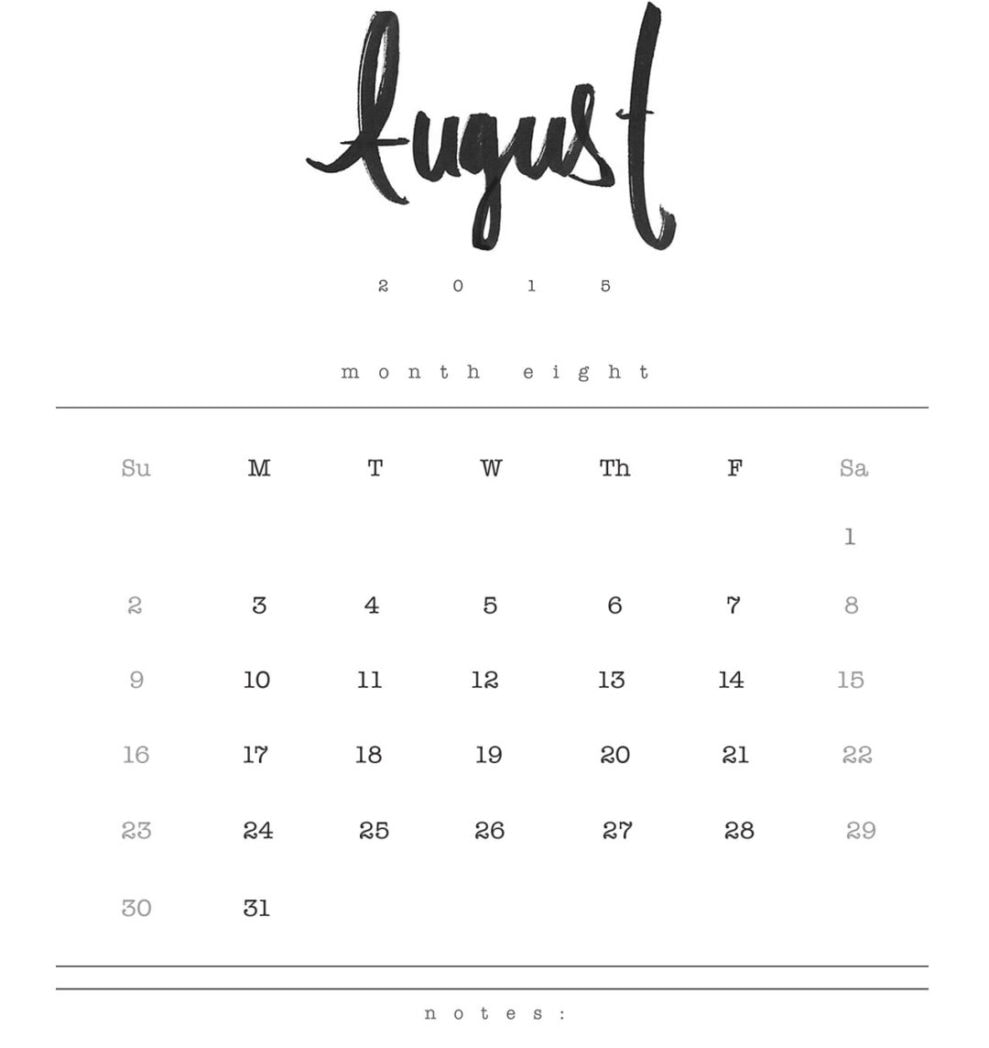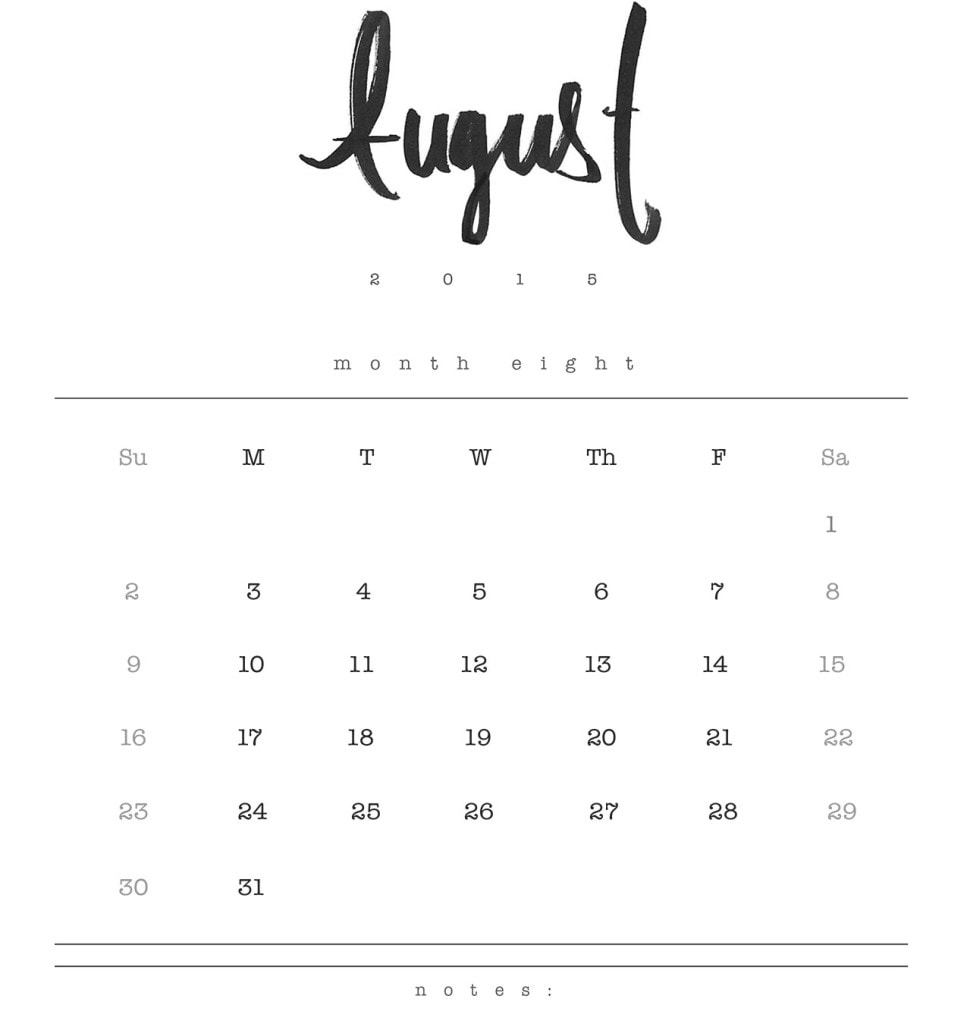 I have been overwhelmed at the response of my 2015 Handwritten Calendar I shared back in January, thank you all! People tag me all the time with it hanging in their home and I LOVE that.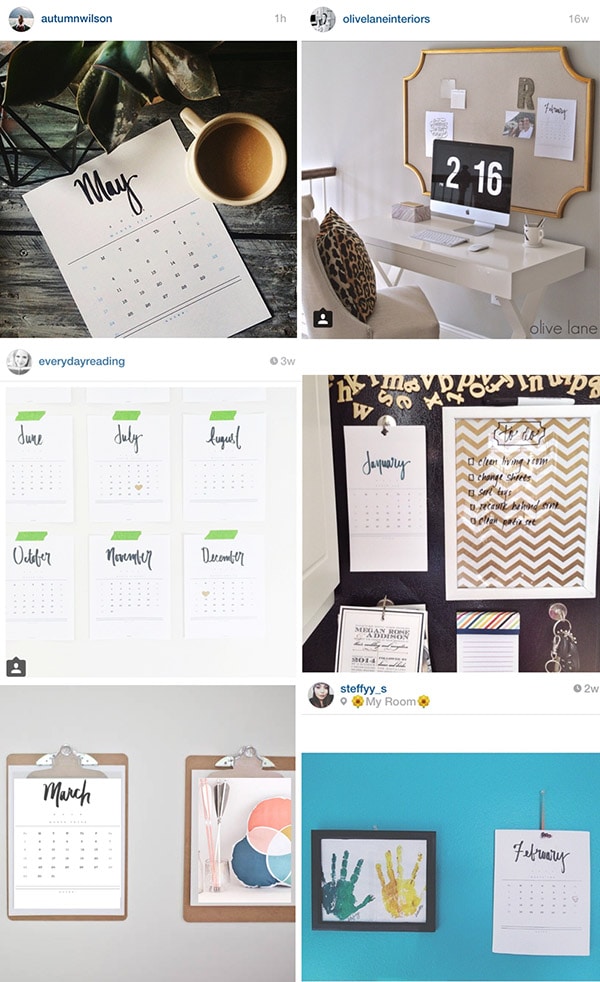 Unfortunately, it's come to my attention that August's calendar was off by a few days. Whoops. So, I've updated the file and it's ready for to be reprinted again. If you'd like to download the entire 2015 calendar, you can find it here. If you would just like AUGUST, then you can download that file here. August is my birthday month, so I must have just gotten overly excited and skipped a few days.
And keep tagging and sharing your Delineate inspired projects with me, I LOVE it! @delineateyourdwelling or #delineateinspired