Easy Painted Wooden Bracelet
INSIDE : Learn to create a gorgeous DIY Painted Wooden Bracelet for a fun outfit accessory. Simple stripes are easy to add and a great statement. You'll love the natural material with pops of color!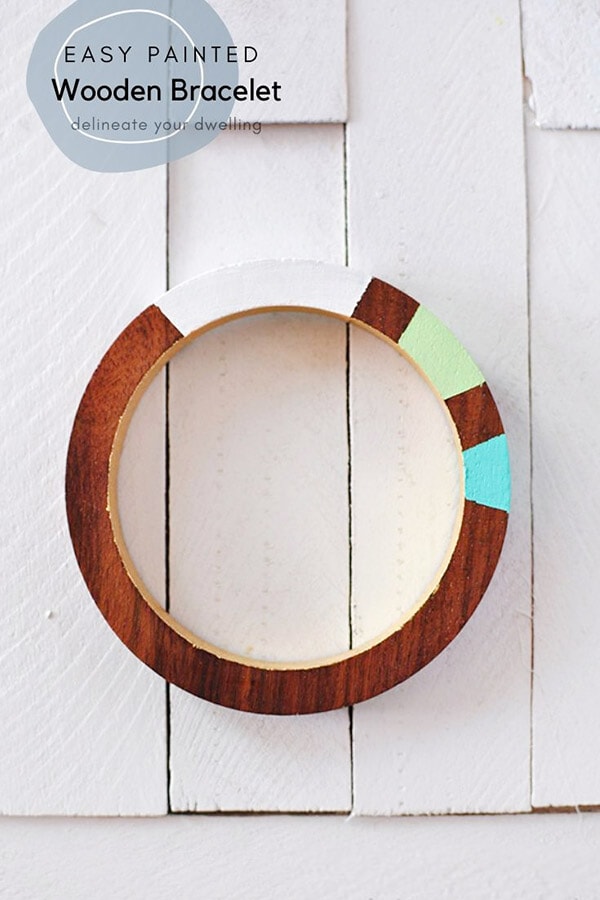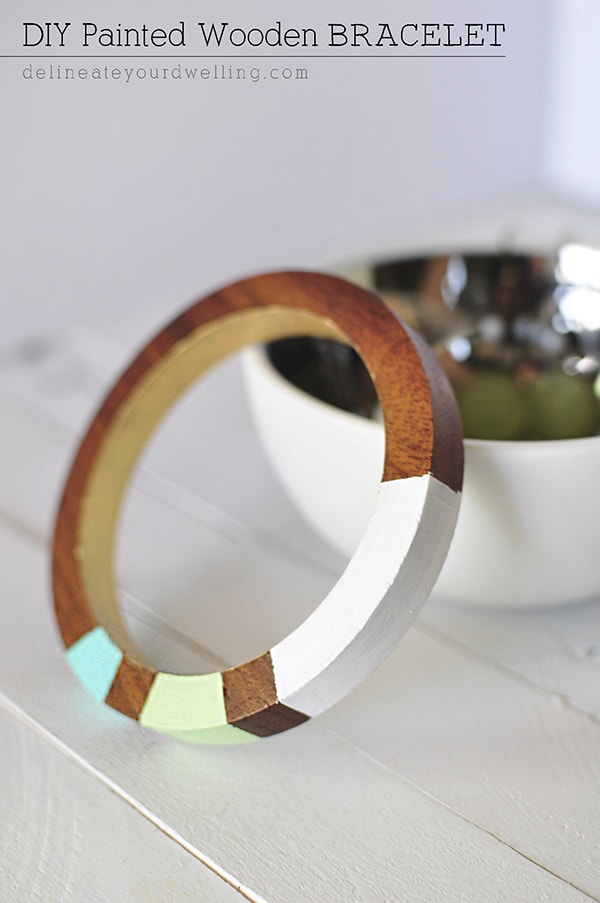 This post may contain affiliate links. See full disclosure here.
Who out there loves simple statement jewelry? I bet that I am not alone in this. When I saw this gorgeously simple wooden bracelet at my local craft store, I snatched it up in a second! I knew with a few strokes of my paint brush, I could turn this into a perfect statement piece. Today I'm sharing my Easy Painted Wooden Bracelet.
What supplies do I need to make a painted wooden bracelet?
Wooden bracelet
Patterning Tape
Acrylic Paint – aqua, fresh green and white
Gold Foil Paint
Brush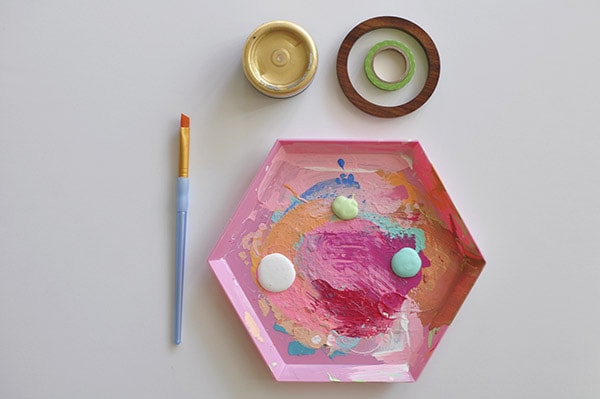 How do I paint wooden bracelets?
For this project, I wanted a very simple pattern but many pops of color. I divided the bracelet into three sections with the tape. Then, it was as simple as a few coats of each color.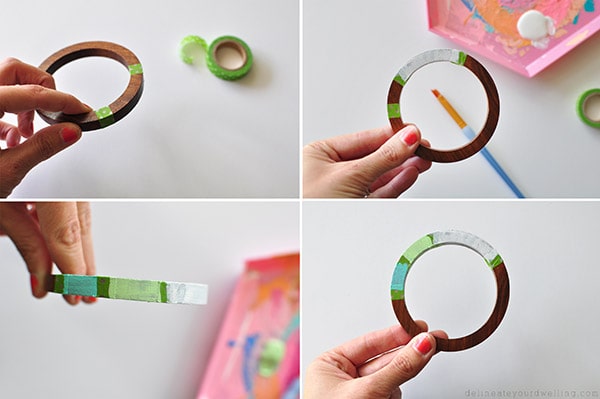 While the paint is still slightly damp, remove the tape. This will allow for sharp clean lines.
Once the exterior paint was dry, I painted the inside of the bracelet with my gold liquid leaf paint. I did three coats of paint to really get a nice solid gold shimmer.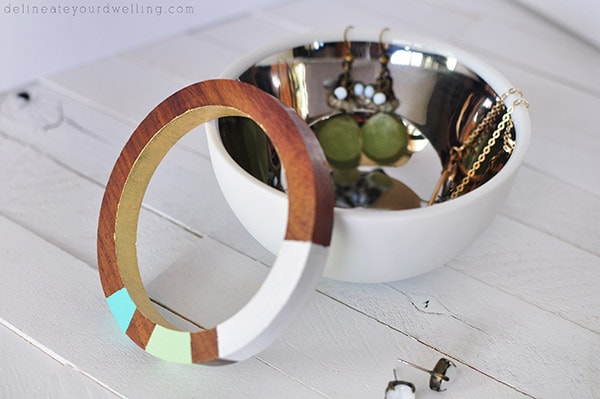 I haven't had any chipping issues, but if you are concerned, you could spray the bracelet with a matte finishing coat of spray paint.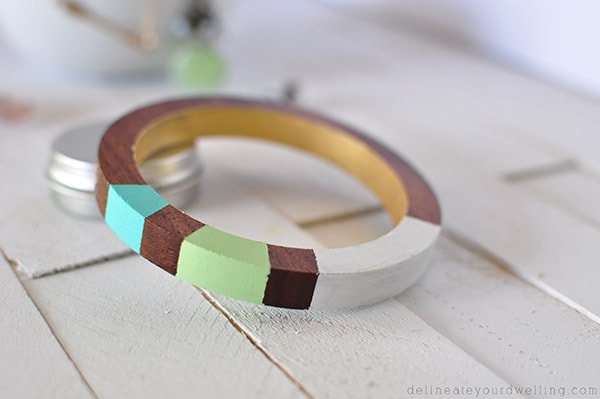 Pattern Wooden Bracelet :
I am so thrilled with how this wooden bracelet turned out. Easy, simple and stylish… three of my favorite things!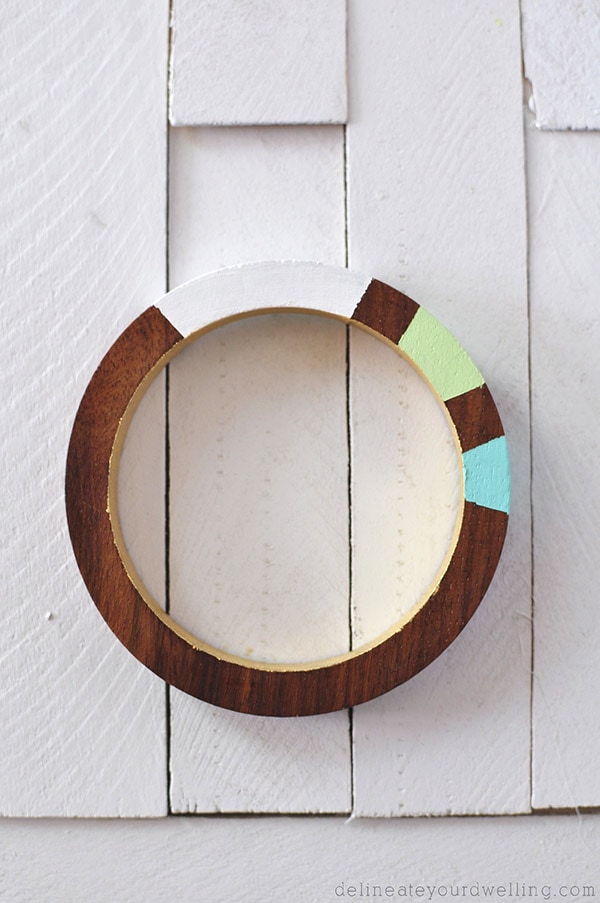 If you like this project, be sure to pin it for later!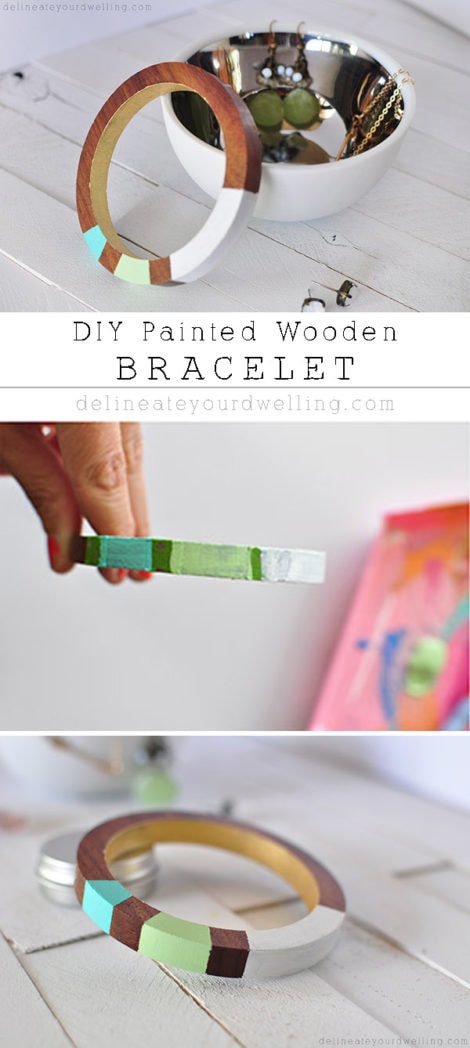 Looking for more DIY jewelry projects? You will definitely enjoy these.
Faux Aqua Agate Leather Cuff Bracelet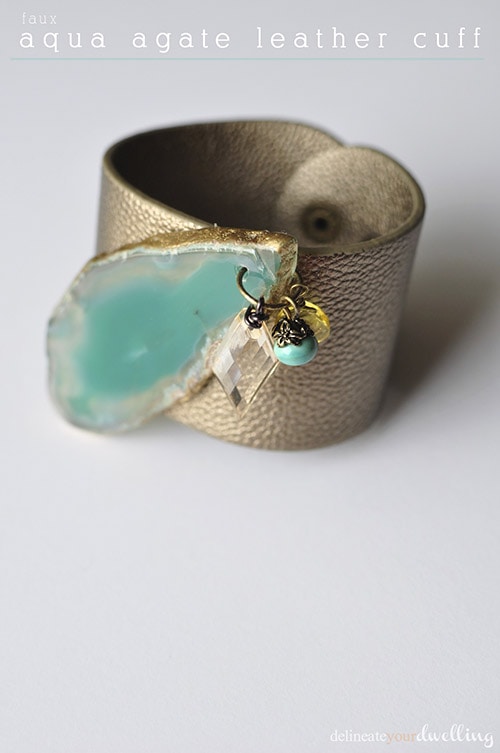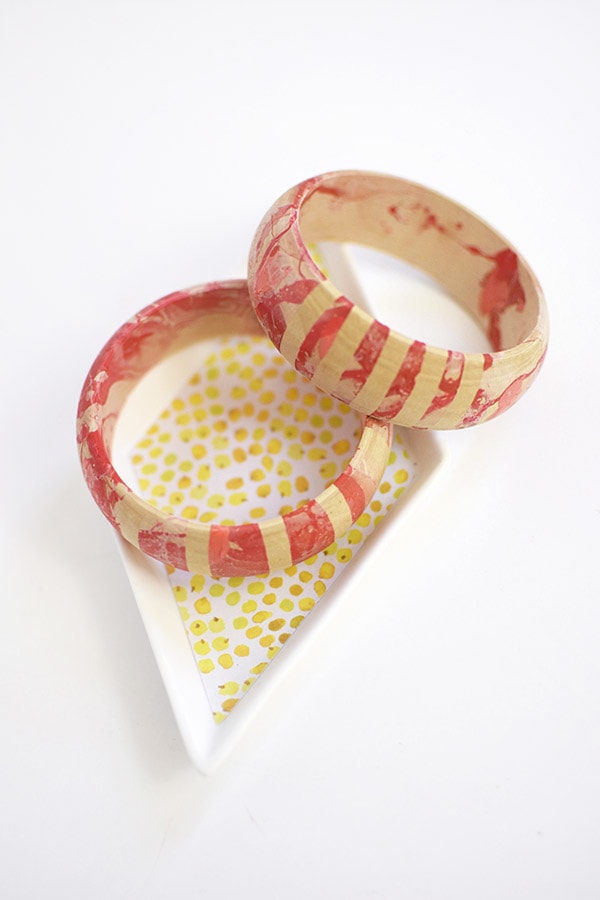 SaveSave
SaveSaveSaveSave