There is nothing quite as lovely as a simple bouquet of flowers in a glass vase.  I have been holding onto these lovely glass bottles for a while and am excited to share my fourth #12MonthsofMartha project, Simple Patterned Glass Vase.  You might have seen my sketch earlier this week on Instagram, too!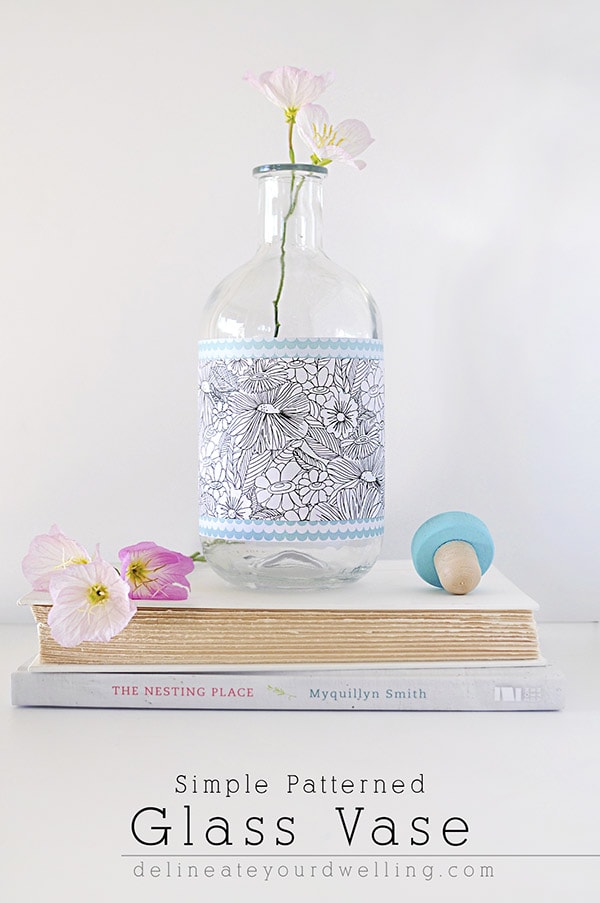 Supplies:  *Martha Stewart Decoupage
 / Acrylic Paint / Scrapbook Paper /  Glass Vase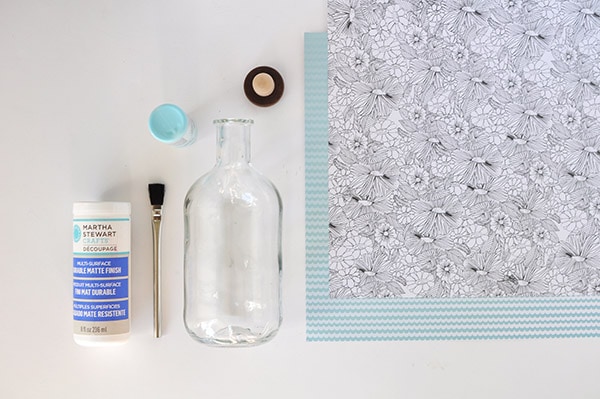 I decided how big I wanted my two bands of paper on the glass vase and cut them to size.
I then applied a generous coat of Martha Decoupage to the vase.
Then I put the blue and white paper on the vase and allowed to dry.  Once dry, I applied a coat of decoupage to the blue paper and then secured the black and white flower paper over top.
Lastly, I painted the glass vase topper in a soft blue to match the papers.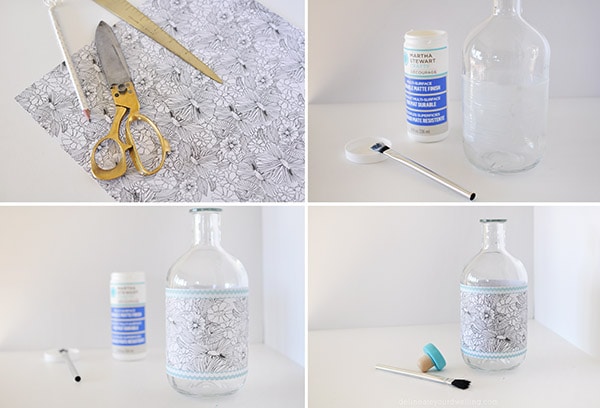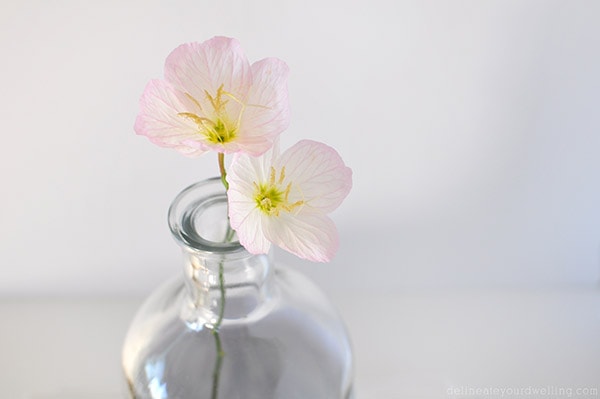 I picked some Desert Globemallow from my backyard and filled my vase with water.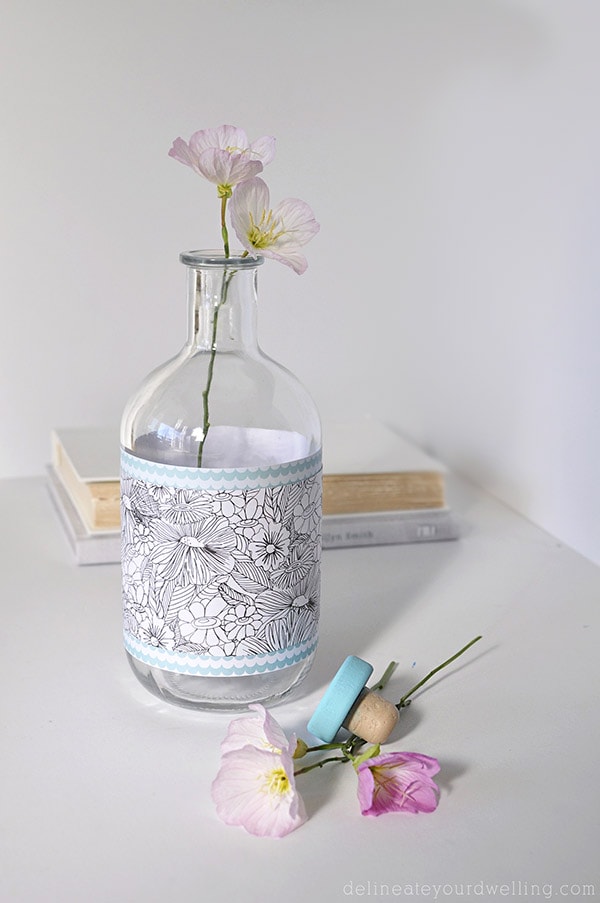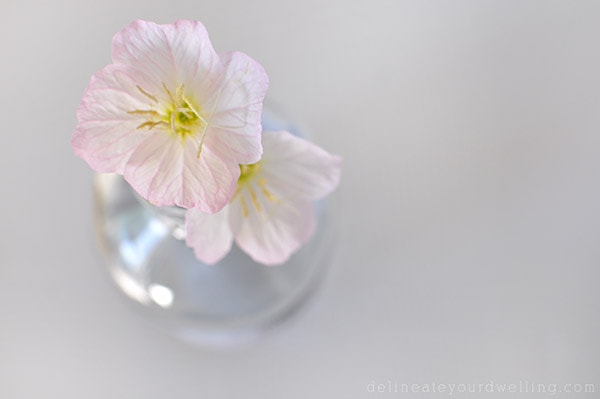 After my globemallow died, I added a huge white Spider Mum… stunning simplicity!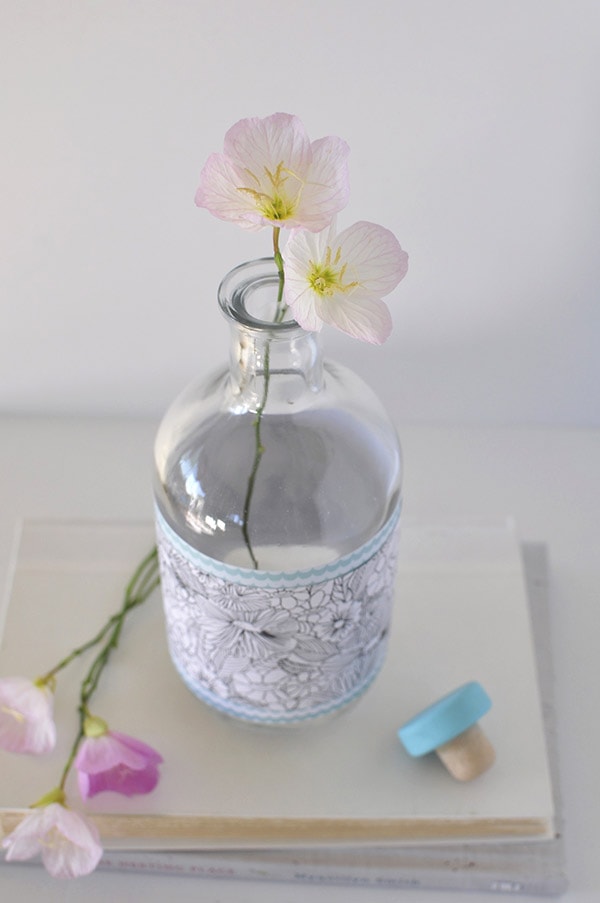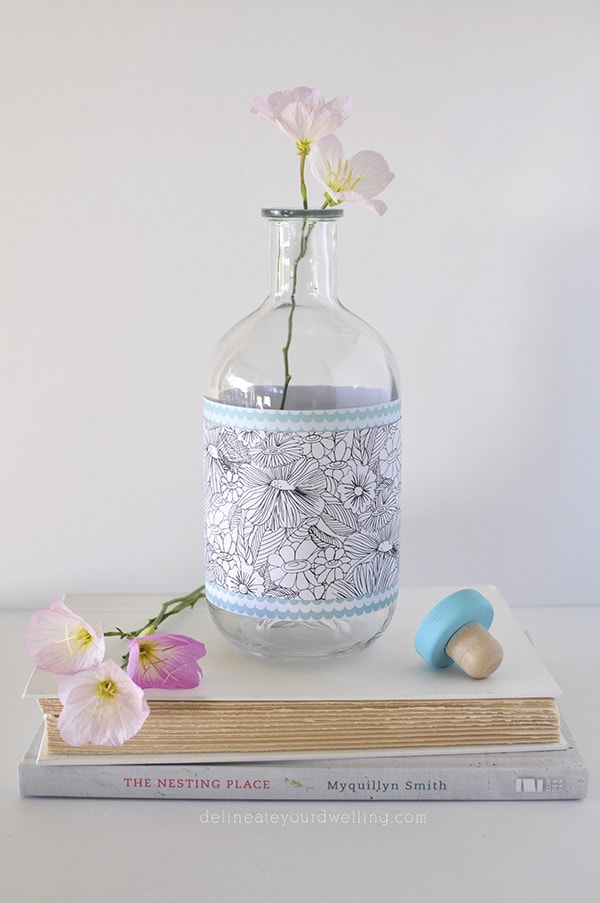 Be sure to check out my other #12MonthsofMartha projects.