INSIDE : An easy and inexpensive way to create a Simple Patterned Glass Vase to hold all your lovely flowers while on display in your home!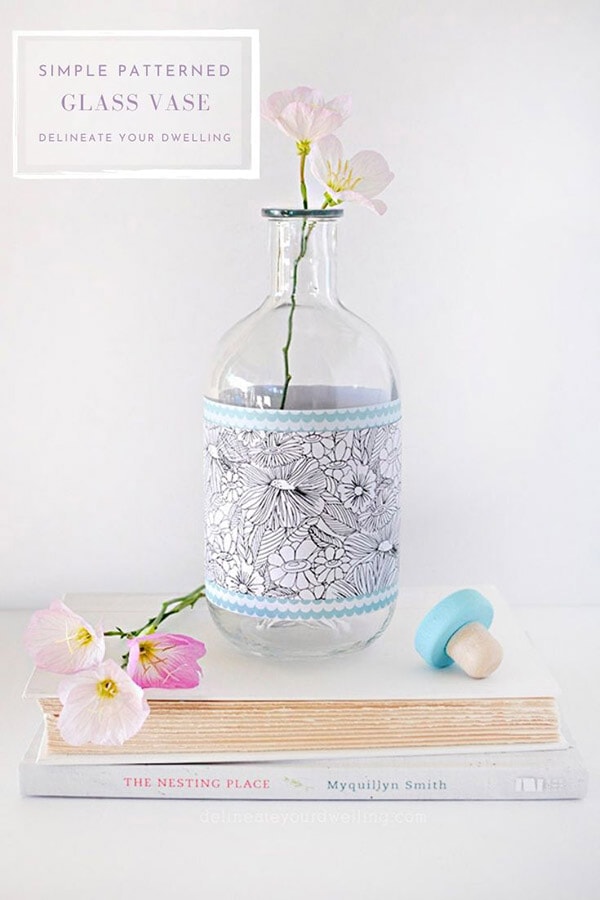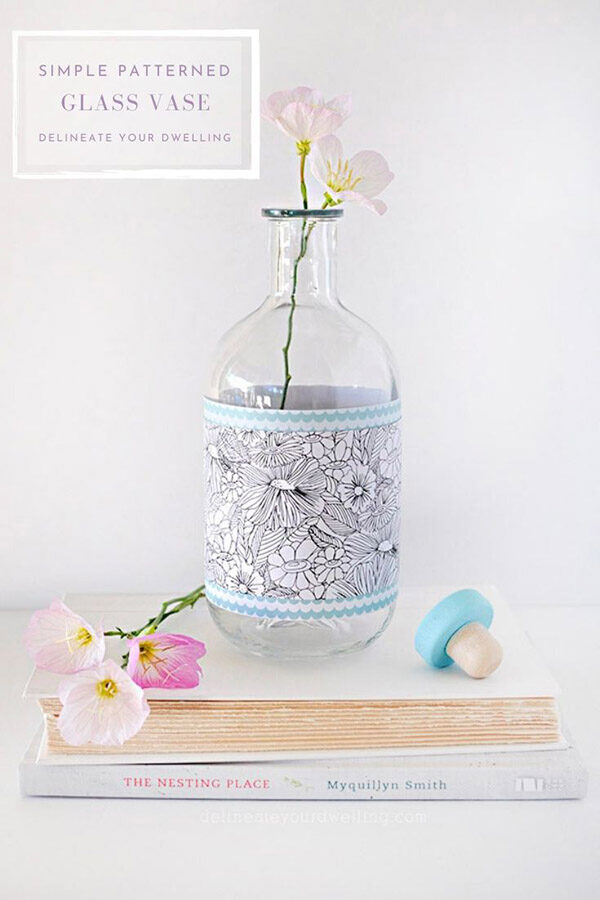 There is nothing quite as lovely as a simple bouquet of flowers in a glass vase. I have been holding onto these lovely glass bottles for a while and am excited to share my fourth #12MonthsofMartha project, Simple Patterned Glass Vase. You might have seen my sketch earlier this week on Instagram, too!
What supplies do I need to make a paper Patterned Glass Vase?
Martha Stewart Decoupage
(or Mod Podge)
Acrylic Paint (or this option)
Paint Brush
Scrapbook Paper
Glass Vase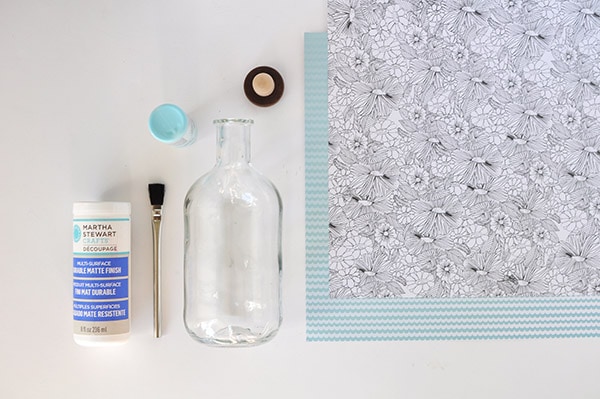 How do I cover a Glass Vase with decorative paper?
The first thing you need to do is decide how big you want the two bands of scrapbook paper on your glass vase and then cut them down to size.
Then, I cleaned the glass vase and applied a generous coat of decoupage to the vase.
Next, put the scrapbook paper on the vase and allow to dry. Once dry, I applied a coat of decoupage to the blue paper and then secured the black and white flower paper over top.
I painted the glass vase topper in a soft blue to match the papers.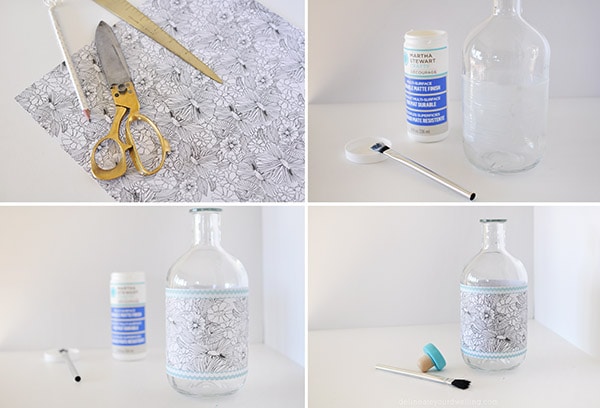 Lastly, I picked some Desert Globe-mallow from my backyard and filled my vase with water.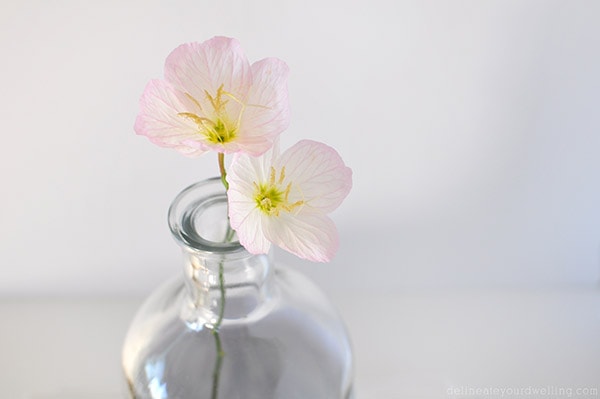 Simple Patterned Glass Vase :
How elegant is this fun upcycled glass vase? I always seem to have so many spare glass jars and cups around, so it was nice to finally use one of them in a new fun way.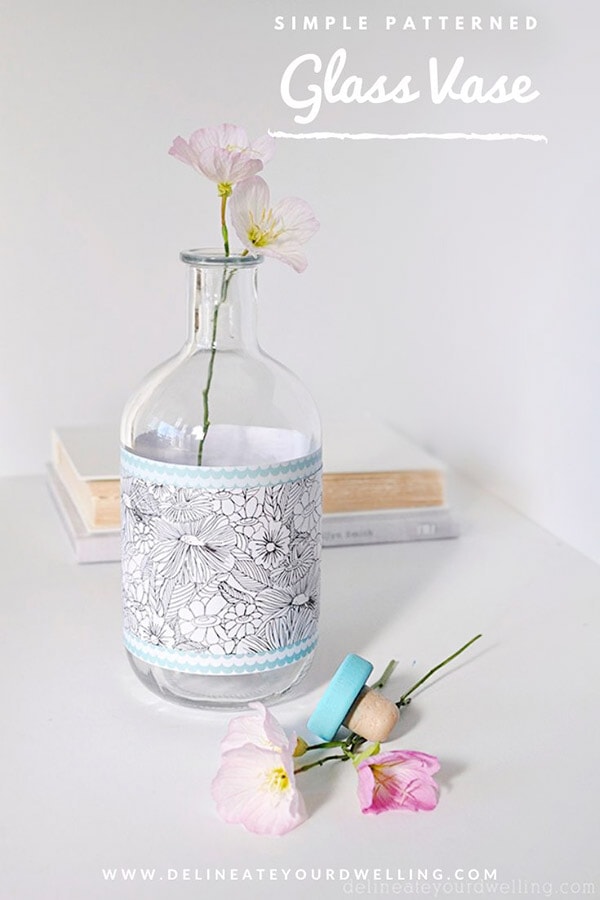 And the globe mallow flower is just so dainty… a perfect match for my simple patterned scrapbook paper vase.
Looking for other fun plant related craft projects? I have so many of them!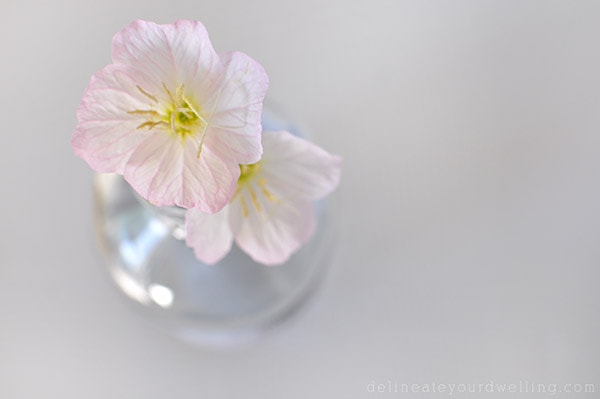 After my globemallow died, I added in a huge white Spider Mum… stunning simplicity!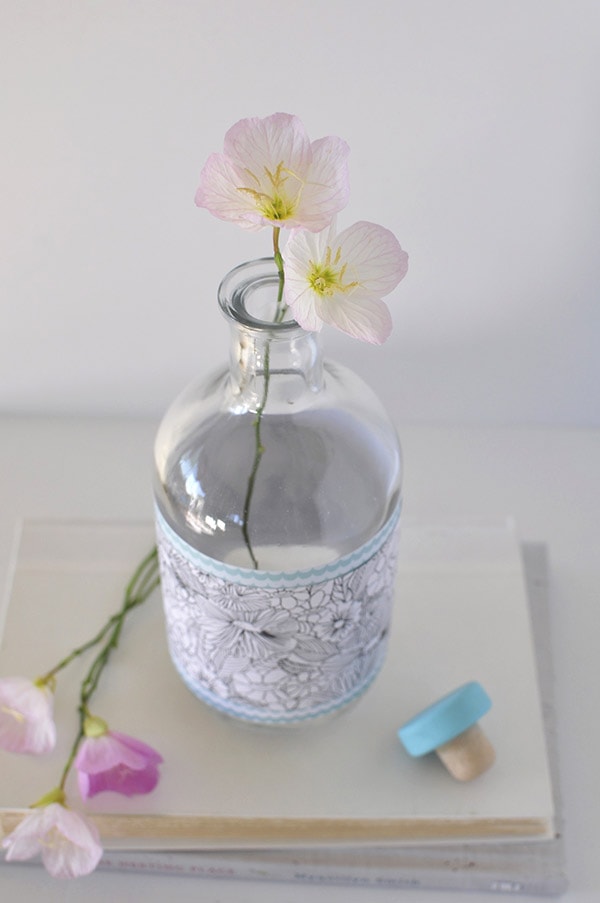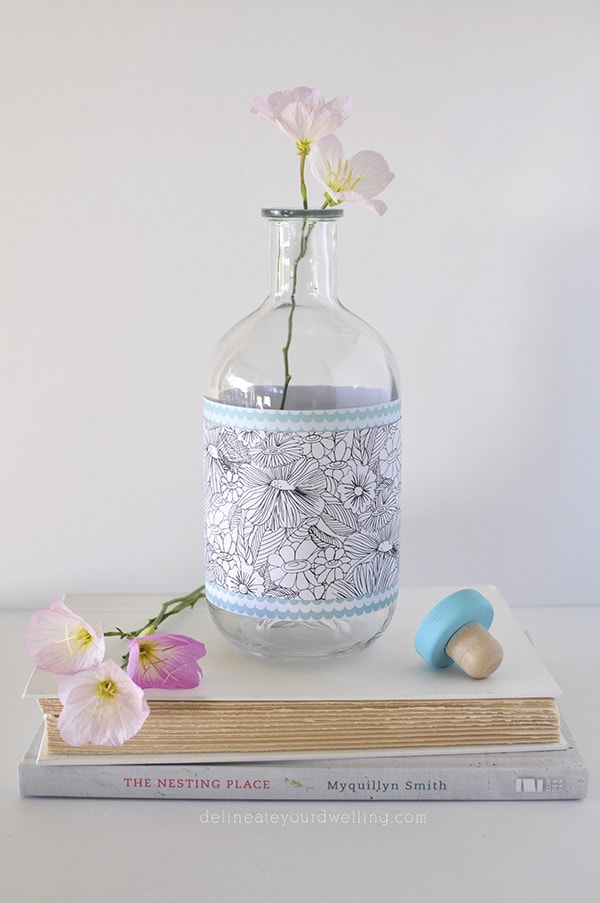 Be sure to check out some of my other #12MonthsofMartha projects.