INSIDE : Delineate Your Dwelling is a Finalist on Domino Magazine Blog Awards! Read the history behind the nomination, what it means and how you can vote.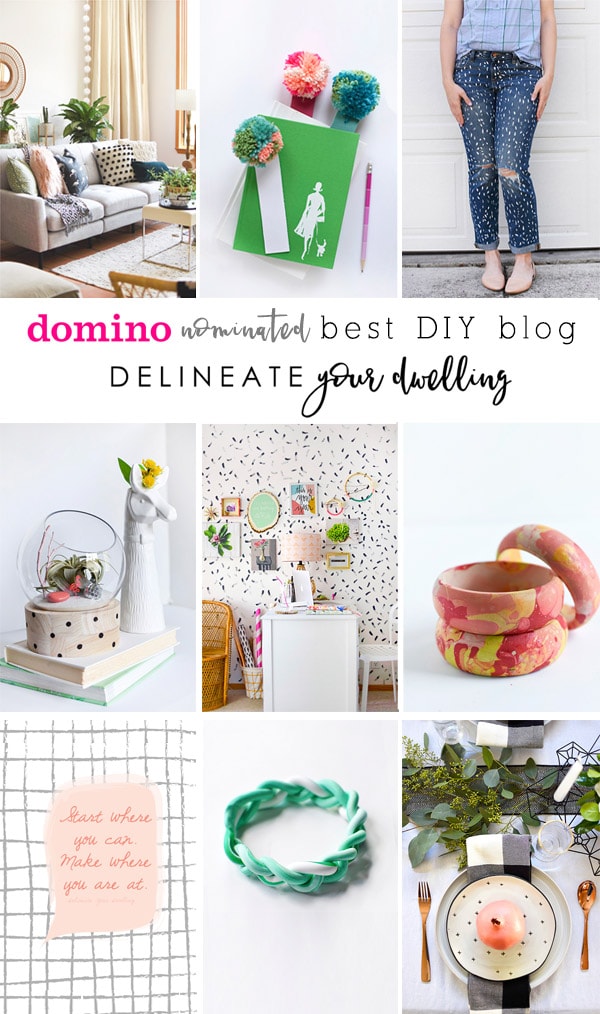 In 2004, my mom, sister and I fell in love with the coolest magazine we had ever seen, Domino Magazine! I felt like for the first time, it was a magazine that reflected a different more fresh look. Even the graphics and fonts Domino used were just so different from most other magazines at the time. I was an enormous fan from the start. Fast forward to this past Sunday evening when I got an email saying, "Delineate Your Dwelling is a Finalist on Domino Magazine Blog Awards!"
I just sat and stared at my phone… wait… what? Whaaaaaat?!
Instantly I called my sister. She said, wait… what? Whaaaaaat?!
Yes, we were both at a lose for words!
Over 200 nominations were submitted to Domino Mag (that's what you call it when you pretend like your cool – ha) and the editors sorted through all of them to put together 8 different categories. And my blog, Delineate Your Dwelling has been nominated and is now a finalist in the DIY category. You can vote EVERYDAY until Sept 23rd!! (please please please) And I love that you don't have to sign up or give your email… simply one click is all it takes.
I put together this video and shared it on Instagram each day over the last ten days… it encompasses so many parts of my brand and business!

There are four other incredibly talented creative bloggers also in the DIY section. Two of them I am very close with and two of them I know, follow and admire! To be included with such a group of women, is an incredible honor to me. (Carrie of Dream Green DIY, Ursula of Home Made by Carmona, Brittni of Paper and Stitch and Jen of The House of Wood)
It goes back to my entire theme this year of "Just Start"… five years ago I decided to start this new adventure called blogging, knowing full well from the beginning that I had big plans in mind. However, I did not even have a clue how big those plans and dreams would become!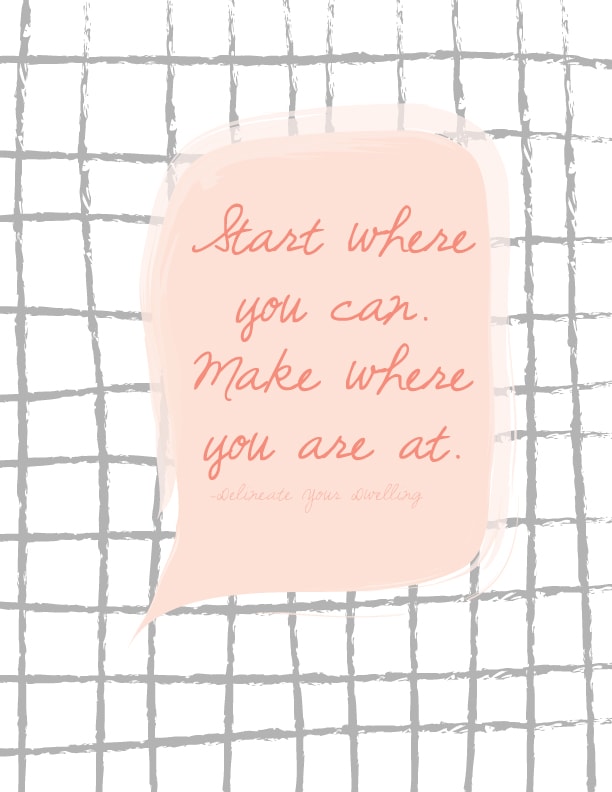 And although I work hard (I work almost seven days a week) to create content that is inspiring and helpful… it is because of YOU that I have been able to do this job that I love so dearly. It is because of YOU that I am being recognized in this way and it makes me want to run over and give each and every one of you a huge hug!
This opportunity gives me all the more fuel to finish writing my upcoming ebook, "10 day Challenge to Just Start" because you never know where those goals and dreams will get you… you just need to start!
One more shameless plug —> Please vote for Delineate Your Dwelling in the DIY category! You can vote once every 24 hrs from now until Sept 23rd!
Interested in a few other magazine publications I've been a part of?