I have had so many people ask about the details from the Rachael Ray Easter Egg feature, so I thought it would be fun to share a little bit of the Behind the scenes of a magazine feature with you all today. If you haven't seen me announcing it from the rooftops, this April I have a THREE PAGE spread in Every Day with Rachael Ray's magazine. I'm still in shock about it all but I'm excited to share the process from ideas & designs to magazine!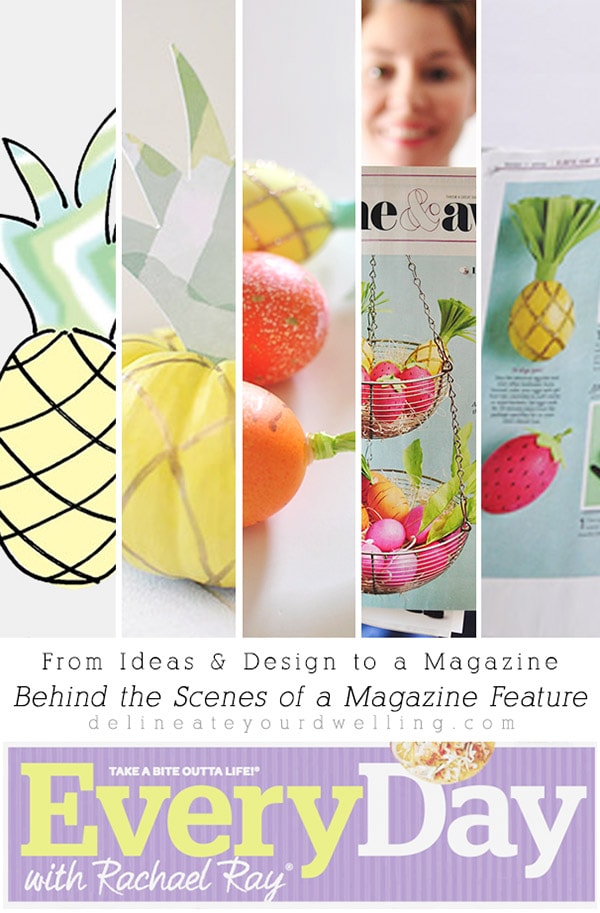 In October, I got an email from Sarah, a freelance writer for Every Day with Rachael Ray. She was looking to write a piece featuring various bloggers and creatives on quick, easy DIY Easter Eggs and asked if I would be interested in participating. I don't think I could say yes, fast enough.
She asked that I submit how I could tweak three egg ideas I had done the previous year on real eggs (Fringe Egg, Colorful Stripes + Gold Stripes). I submitted those ideas and a few more… this was for Rachael Ray MAGAZINE after all, I was going to give it my all.

I shared a rendered handsketch, a few simple labels and my inspiration image (all from previous projects of mine) and sent them off to Sarah who was going to review with the editor.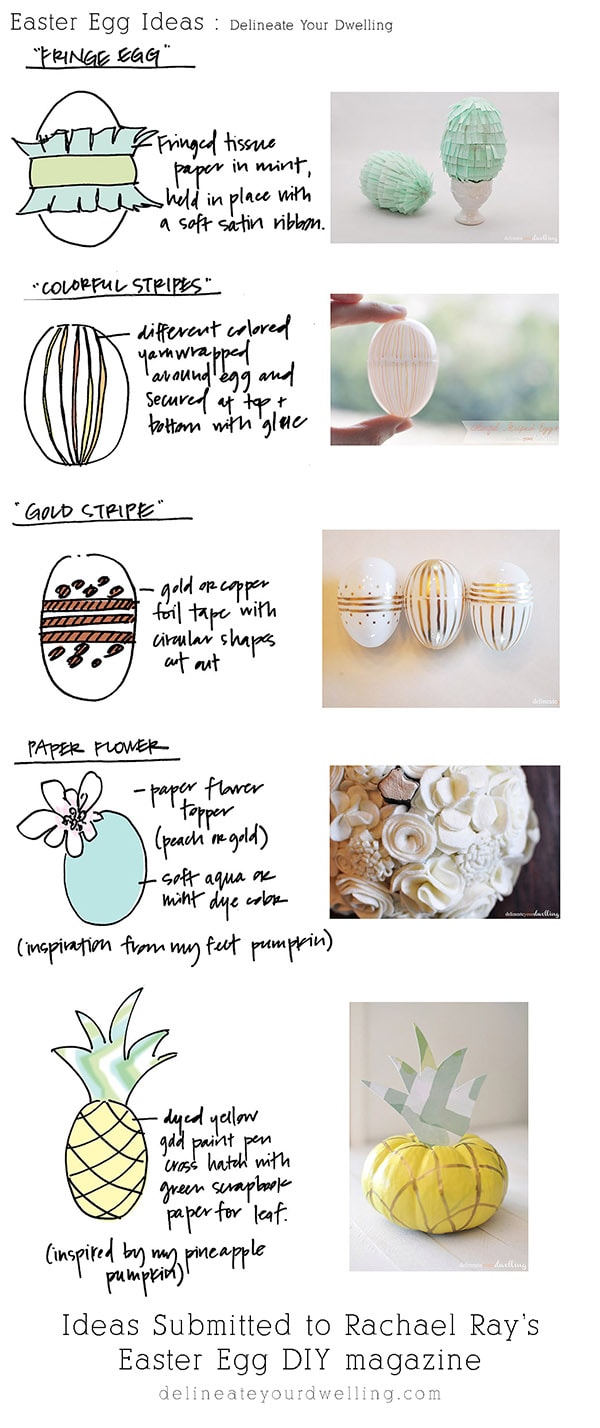 A few weeks later, the editor had a handful of comments and questions. I did another round of design tweaking, sketches and sent them back. I believe, we went back and forth two or three times with "could you use another material for that look?" or "could you further this idea?" kind of questions. I was still very so very grateful, but it was starting to feel like kind of lot of work for just being included in a one paged roundup of ideas with 10 other bloggers.
BUT THEN…. the Wednesday before Thanksgiving, I got an email from Sarah. The editor, had nixed the previous plan. She now wanted to run with my pineapple idea and do a solo feature on me! She asked me to submit other fruits and veggie ideas going with this theme.
And now, instead of just submitting sketches, they wanted me to actually create the eggs, so that their on set stylist could recreate them exactly as I envisioned. Oh yes… and I needed to have everything submitted by Monday (that's in 2 business days). Need I remind you, it was THANKSGIVING weekend. The whole country was busy cooking their Thanksgiving turkey's and I was hard boiling and dying eggs like it was going out of style! And can I also mention, I've only ever dyed eggs at Easter with the simple drop in Paas tablet… I went through a lot of eggs before I figured out how to get these bright bold colors!!
(Note all information I provided RR has been removed from my images below,
so head your local store and grab the magazine for ALL the how-tos!)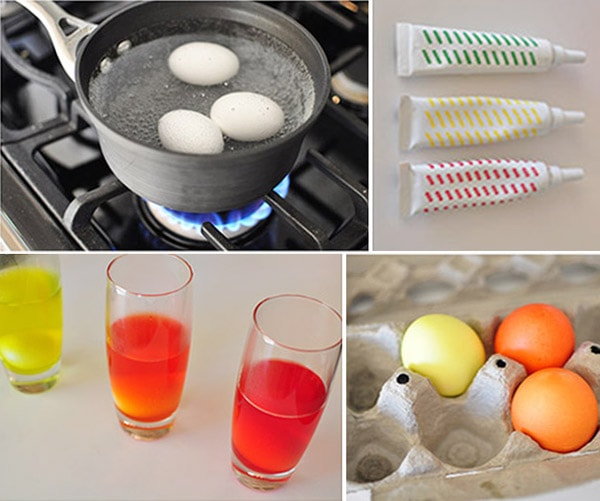 After I got the colors I was looking for, it was time to start creating the eggs. I made a pineapple, carrot and a strawberry (they later added a radish). I could not have been more pleased with how they turned out. So come Monday morning, I packaged up all my egg dying research, my how to tips and sent them off!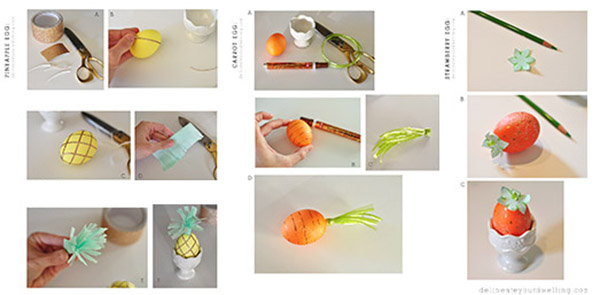 Fast forward four months and the magazine is out and my mama has now shown it to every person walking by on the street!
I was so impressed with their recreation of my eggs, at first I thought they must have photoshopped my eggs in there. Way to go, to the entire team who worked to make this possible. You sure have made a dream of mine come true!!
Interested in a few other magazine publications I've been a part of?

SaveSave