Spring is finally showing it's face across the country! Can I get a woot woot? With the warmer temperatures and a few of my daffodils and tulips starting to pop their green shoots up through the ground, I decided it was time to make a cheerful spring project. Today, I am sharing this Spring Cookie Dish.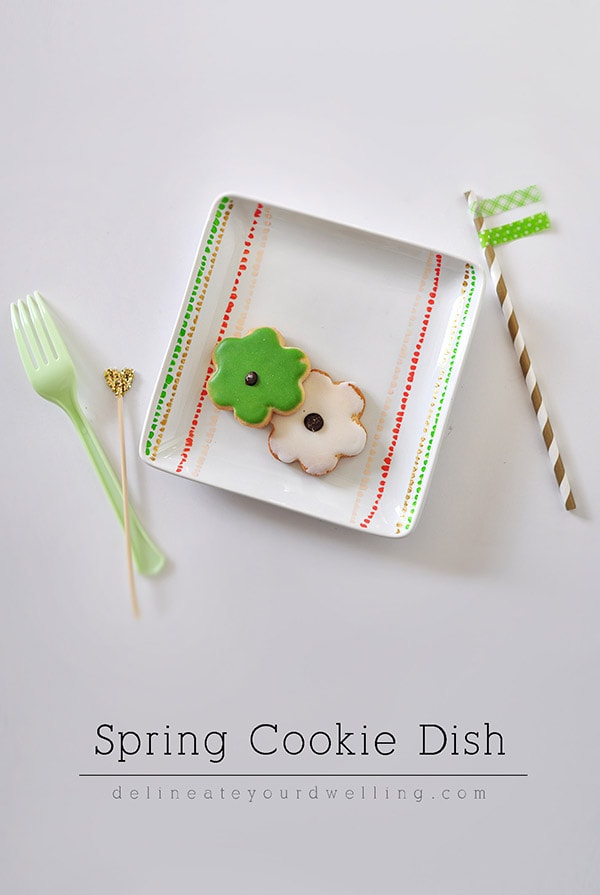 I was walking the aisles of Hobby Lobby like I do fairly often and I ran across Enamel Acrylic paints. Where have I been??! I think this is a new thing… or I'm just failing at my crafty game.
Definition of Enamel paint (noun) : Opaque paint used for glass, glazed ceramics and wood. Dishwasher safe! Not to be used on food surfaces.

This post contains affiliate links. See my full disclosure.
White Plate (Mine was from Target $2.99)
Enamel Paints (I bought mine individually, but found a great
starter set from Americana
Washi Tape
Royal Shader Artist Brush Set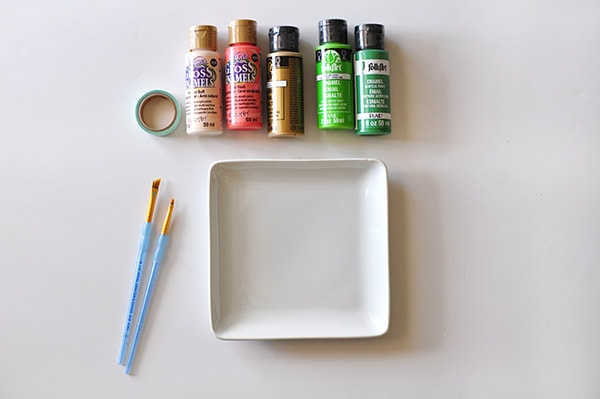 The first step was to clean off the plate surface with rubbing alcohol. Then, I put down three pieces of washi tape.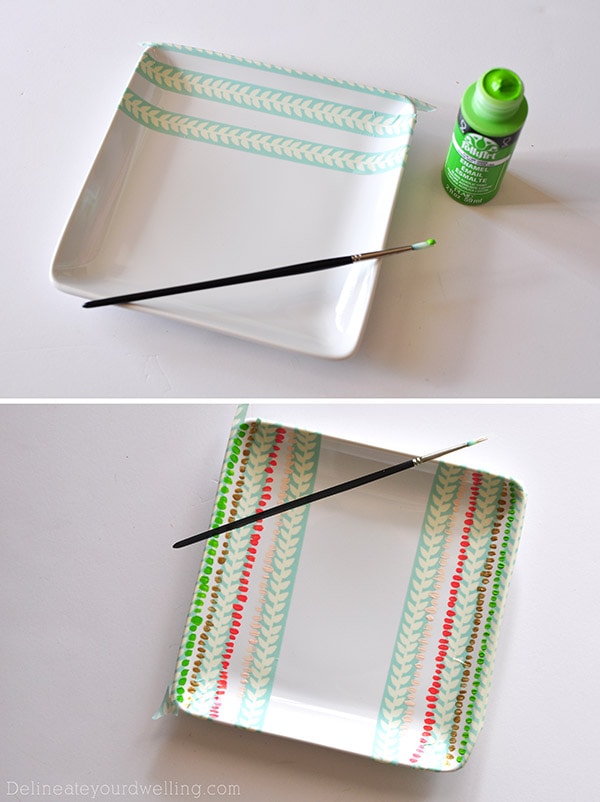 Using a small tipped brush, I painted small lines along each edge of the tape. Be sure to remove the tape prior to the paint drying, as the paint will pull up if you wait too long. I learned this the hard way.
After pulling up the tape, you are left with a clean line on one side of the dots and a very interesting pattern!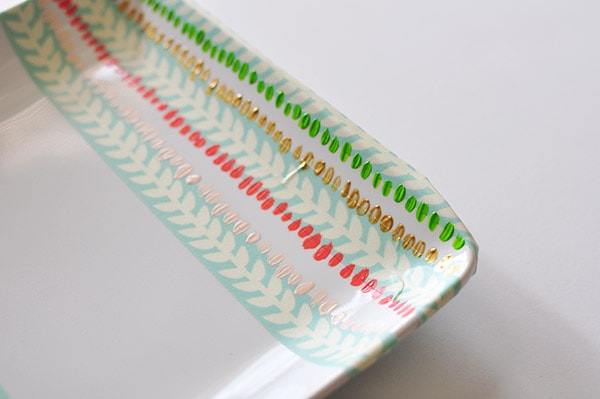 Then, just follow the directions on the enamel paint bottle. Mine said to allow for air drying for an hour. Then, I placed my plate on a cookie sheet in the oven and baked at 350'F. After baking for the allotted time, turn off the oven and slightly open the door to allow for slow cooling. Do not remove the baked plate until it is completely cool to the touch.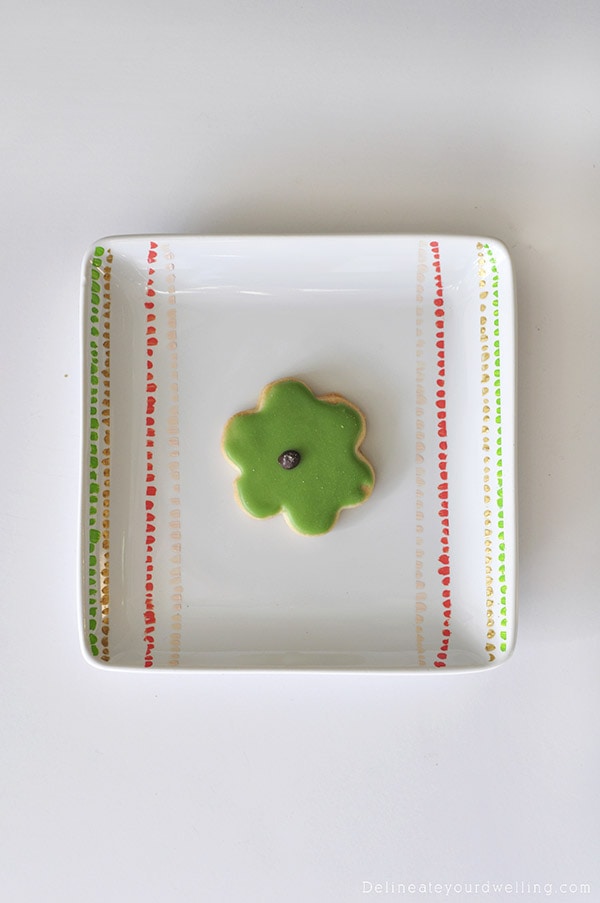 I am madly in love with the gold enamel paint, it has a perfect shimmer!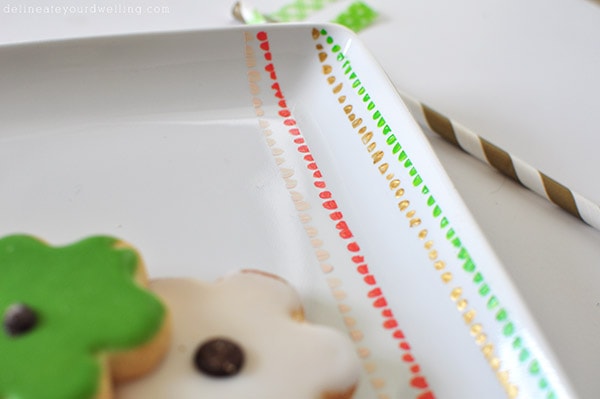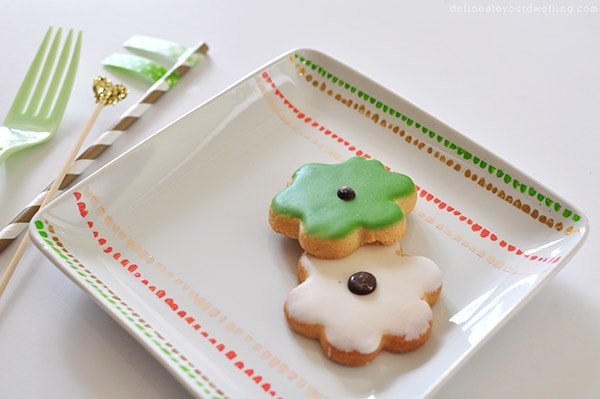 I have a few more projects up my sleeve with this paint, so be on the look out.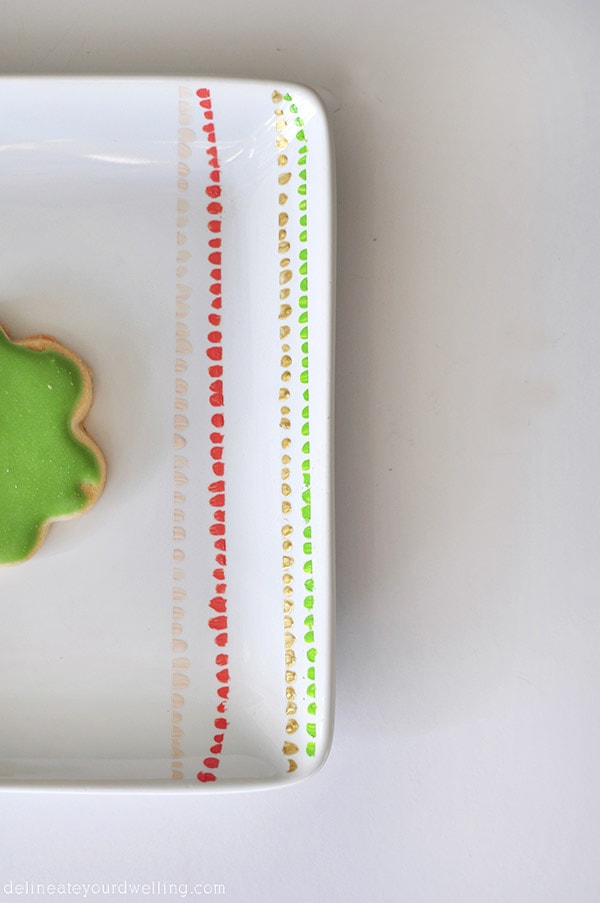 So, have you heard of Enamel paint? I feel like I had, but I just didn't realize I could so easily buy it at my local craft store!