INSIDE : Learn how to paint your very own Painted Pumpkin Bags! They are perfect for holding your Halloween treats and goodies this fall season.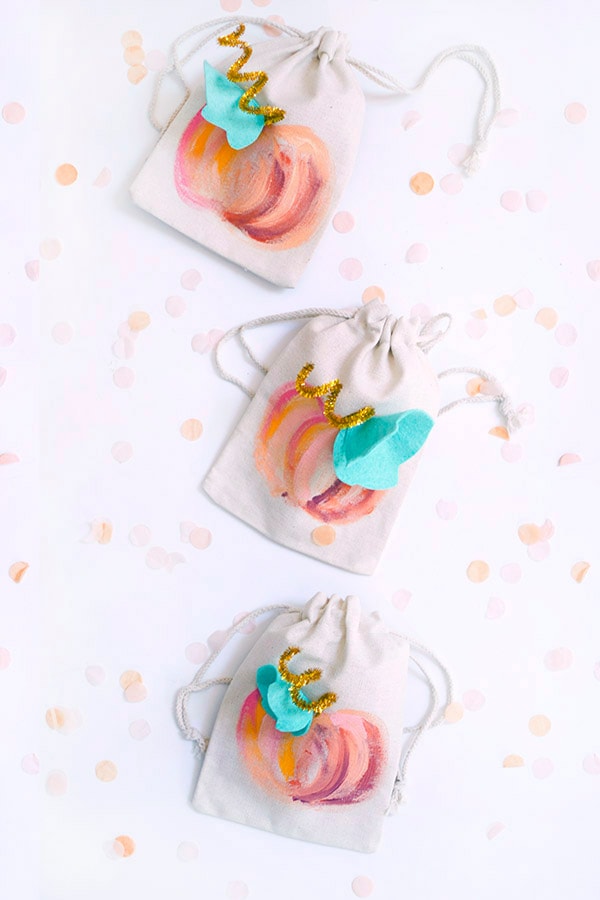 This post may contain affiliate links. See full disclosure here.
Fall time is nearly upon us, even if it is still upper 80's here in New Mexico! And with fall time comes all the pumpkins. I love mixing real pumpkins (I always go for crazy white shaped ones) with a few colorful faux pumpkins. I mean, what kind of blogger would I be if I didn't include a tassel pumpkin in the mix – ha.
Today, I am sharing fun Painted Pumpkin Bags that are perfect for holding all your Halloween treats and goodies! Looking to paint a colorful pumpkin on canvas or paper – I have detailed instructions for you.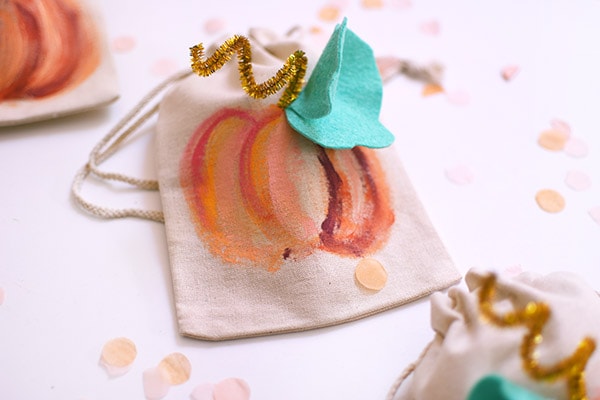 Looking for more step by step How to Paint tutorials? People have really resonated with my simple, step by step instructions on how to draw and paint all different types of art.
Here are some that I have done –
— Succulent and Cactus – whoa you all LIKED that one!!
— Paint a pumpkin
— Paint colorful Fall Leaves
— Peonies
— Watermelon
— Lemons
— Pumpkin bags
— Peaches
What supplies are needed for Painted Pumpkin Bags?
The supplies for this fun project are very simple! You might even have most of them already at home.
Muslin Bags
Assorted colors of paint
Green Felt
Gold Pipecleaner
Paint Brushes
Hot Glue Gun
Scissors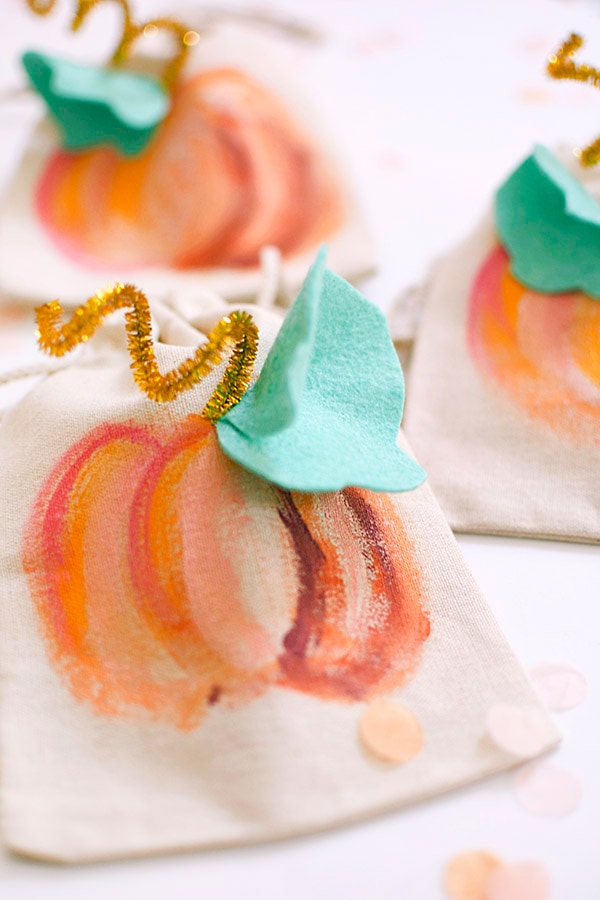 How do I make a DIY Painted Pumpkin Bag?
You can watch my Facebook LIVE video for the full tutorial and step by step on how to make this fun Painted Pumpkin bag!
Looking for another fun Fall print?  Check out my It's Fall Yall coloring page.
I had a ton of questions during my Facebook LIVE on where I buy my felt. I love buying my felt from Etsy! There are so many gorgeous color options there and this shop in particular has some of my favorite color palettes.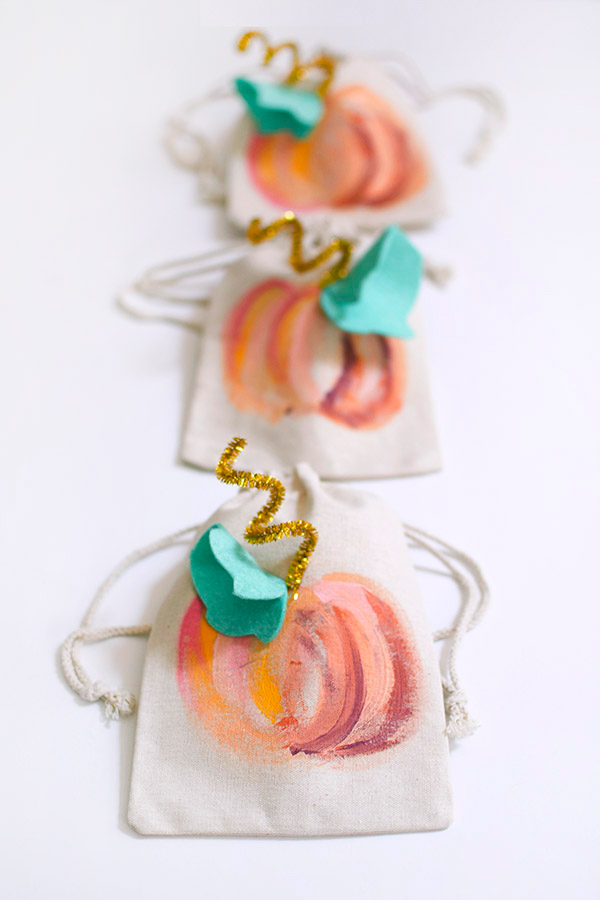 These sweet little bags would be perfect to make with your children or for just an adult craft, too. I think they would be ideal to put a few treats in them for teacher gifts!
The leaf and gold pipe cleaner really give these pumpkin bags a fun look.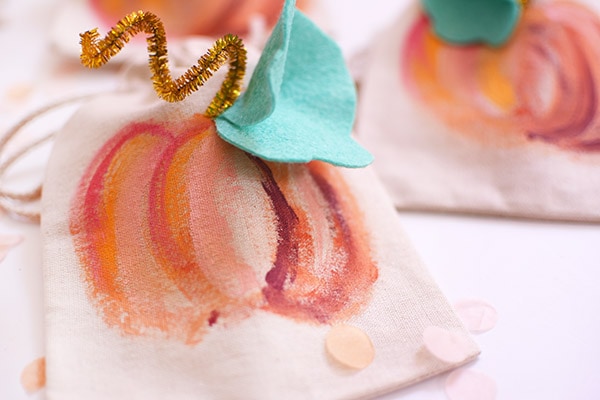 If you are interested in all my mini bags, you can check them out here!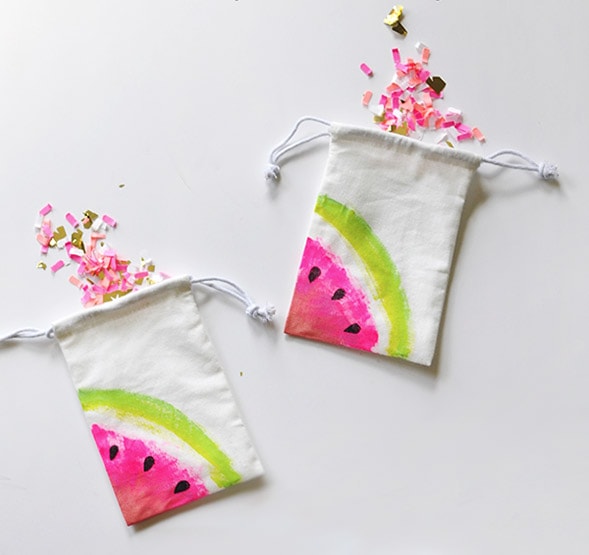 If you are looking for some other great Fall DIY and craft projects, be sure to head over here!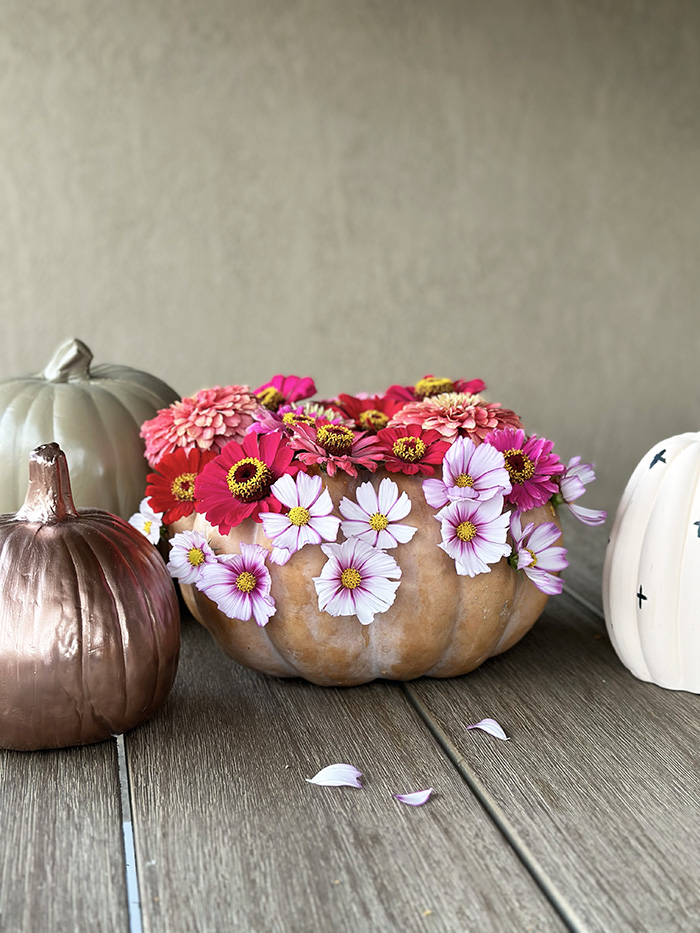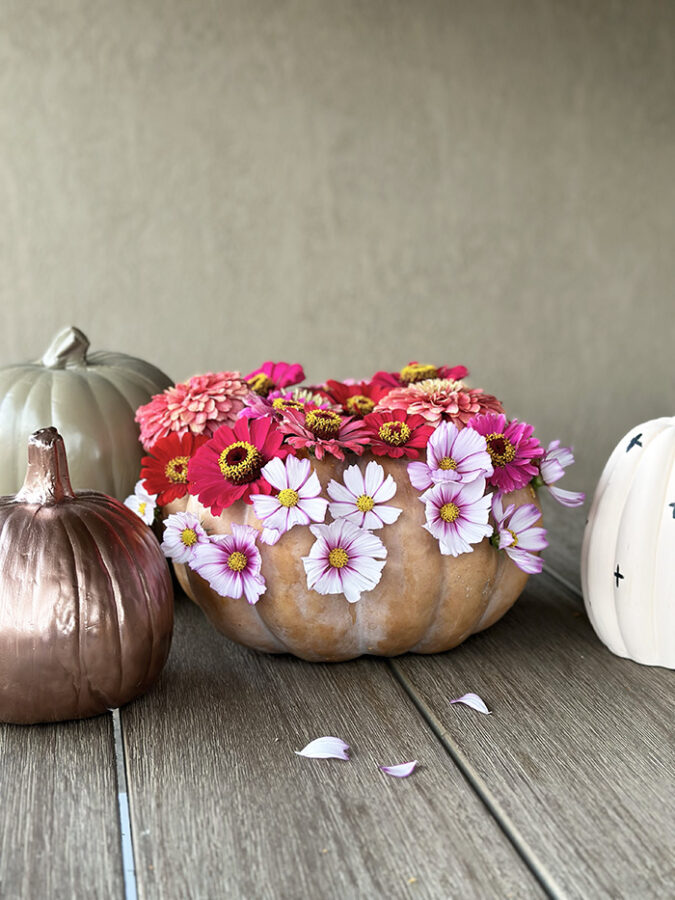 See how to create a colorful Tassel Pumpkin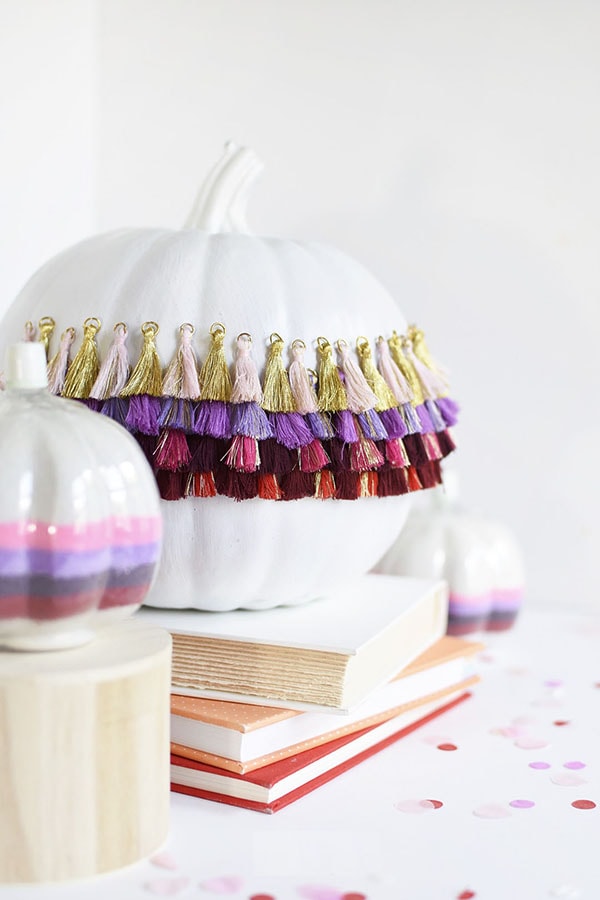 Or maybe a bean pumpkin is more your thing!