INSIDE : Learn how to make mini painted Watermelon Canvas Bags! They are the perfect craft project for holding a few special treats and they make great gifts, too.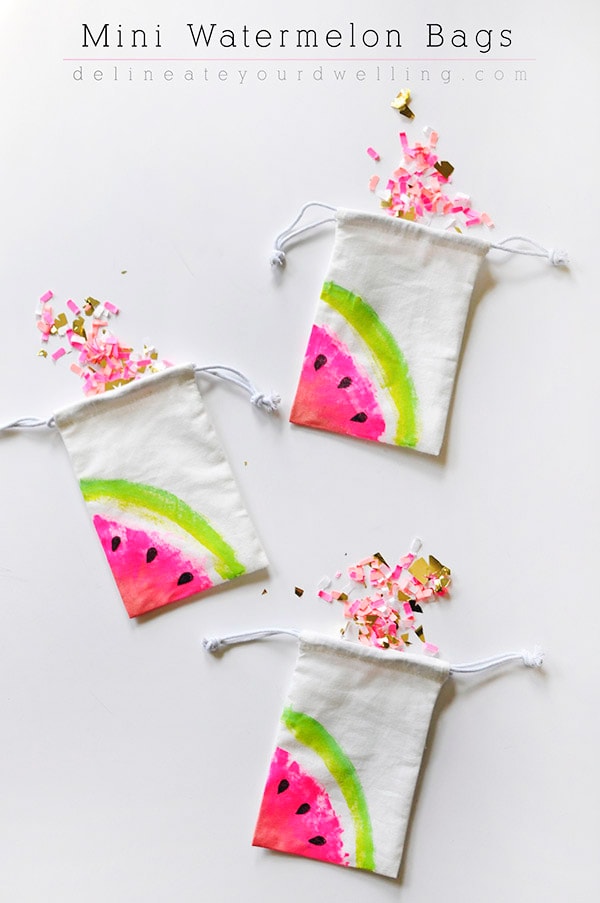 Yay, I have some fun news to share. I have teamed up for another year as a 12 Months of Martha creative blogger! I was so honored to be asked to join again. Many of the posts I did with Martha Stewart last year were some of my very favorite projects. So, I am quite excited to join in for another year of creativity using the ever amazing Martha Stewart craft supplies.
Today I am kicking off the year with these adorable Mini Watermelon Bags which are perfect for summertime. They are the perfect size to hold a few treats, your summer lipgloss, change for the pool, outdoor parties or just for pure fruity fun!
And I loved making these fun bags, I have since created Peaches, Peonies, Lemons and Pumpkin bags! Which is your favorite?
This post may contain affiliate links. See full disclosure here.
What supplies do I need to paint miniature Watermelon Bags?
Acrylic Paints
Small Canvas Bags
Martha Paint Brushes
Black Permanent Marker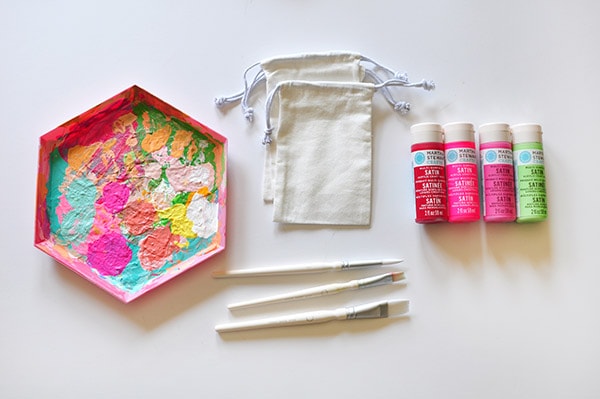 If you know me at all, you know I do not like rulers and precision… it cramps my artsy style. If you are with me on that, then this is the quick project for you! I am all about organic free hand drawing and painting and not stressing if all your bag designs look a little different from each other – I think it's better that way!
How to paint Watermelon Canvas Bags:
To start painting your miniature canvas bags, first cut down a disposable paper plate to fit inside your bags so the paint does not bleed through. You could also use a few sheets from an old magazine or a piece of poster board for this.
Next, select at least two shades of green acrylic paint and about three shades of pink/coral paint.
I started with the outer green rind first. Use your darker green shade first and paint a simple arc pattern. Then come back in with the lighter green color next. I shared this picture on Instagram. Was anyone able to guess those green arcs would be turning into watermelons??
Follow the same concept for the fruit portion of the watermelon. I started with my brightest neon pink first, then a rosy pink color and the center (or corner of the bag) I used a gorgeous coral color.
After the paint had dried, I used a black permanent marker to draw on three watermelon seeds.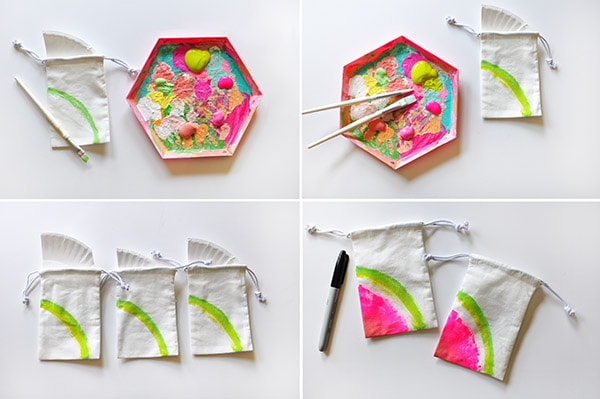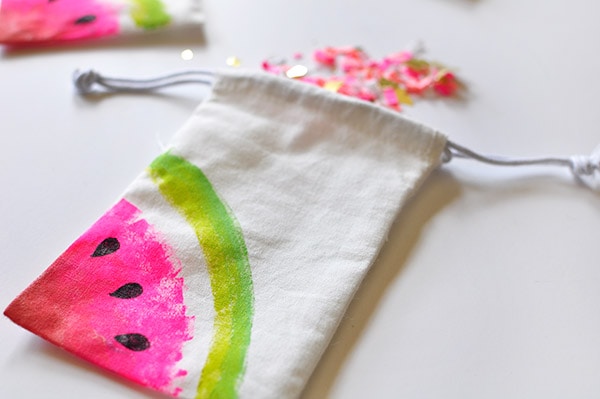 I love the cheerfulness of these Mini Watermelon bags… plus, they are sign of warm summer weather to come!
What to use Watermelon Canvas Bags for:
These little bags have endless uses. You could fill them with treats and give as teacher gifts. You could have them be party favors and pass them out at your next outdoor barbecue. I think mini canvas bags are also good for holding small items in your purse like chapstick or a compact mirror.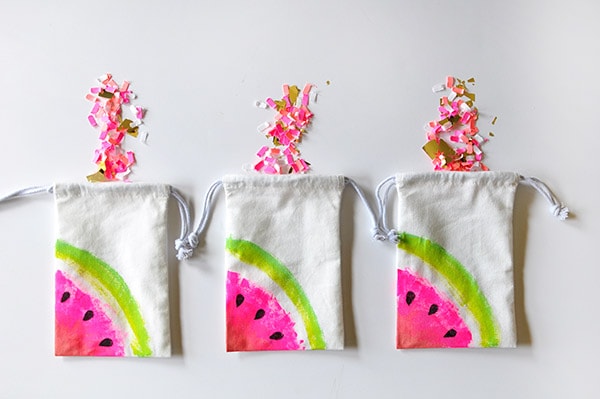 Want to be instagram friends? Come over and give me a hello!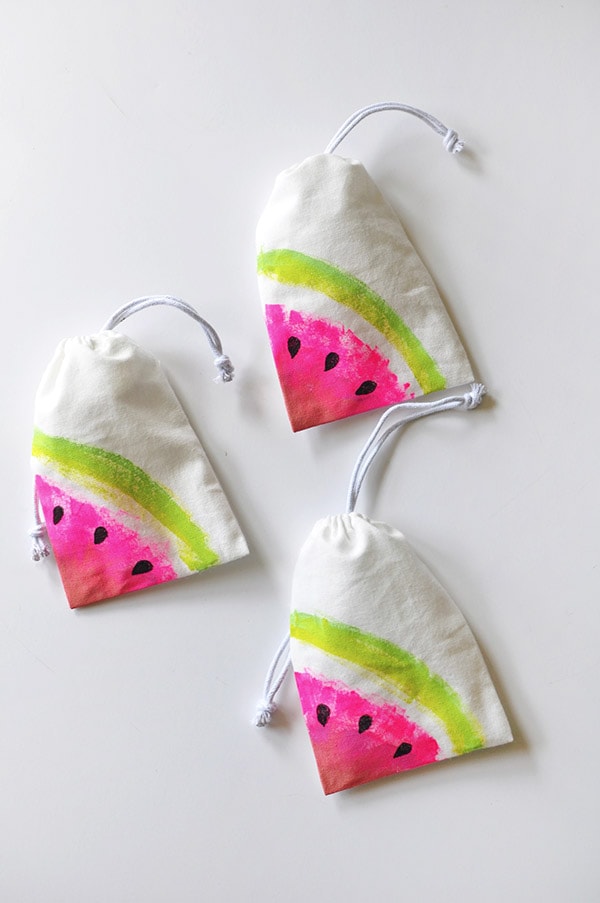 Interested in the other 12 Months of Martha projects I've done?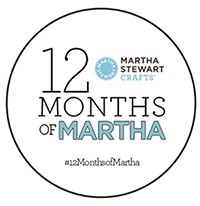 Thank you to Martha Stewart for supplying the craft materials used on this project. From the brushes to the paints, as you can imagine, Martha sells only the highest quality products and I love them!
If you are interested in all my mini bags, you can check them out here!
Looking for other tote bags craft ideas?

SaveSave
SaveSave