INSIDE : Learn how to create a fun DIY Painted Tote bag to carry around all your goodies this summer. Check out this simple acrylic paint on tote bag technique for a quick craft project.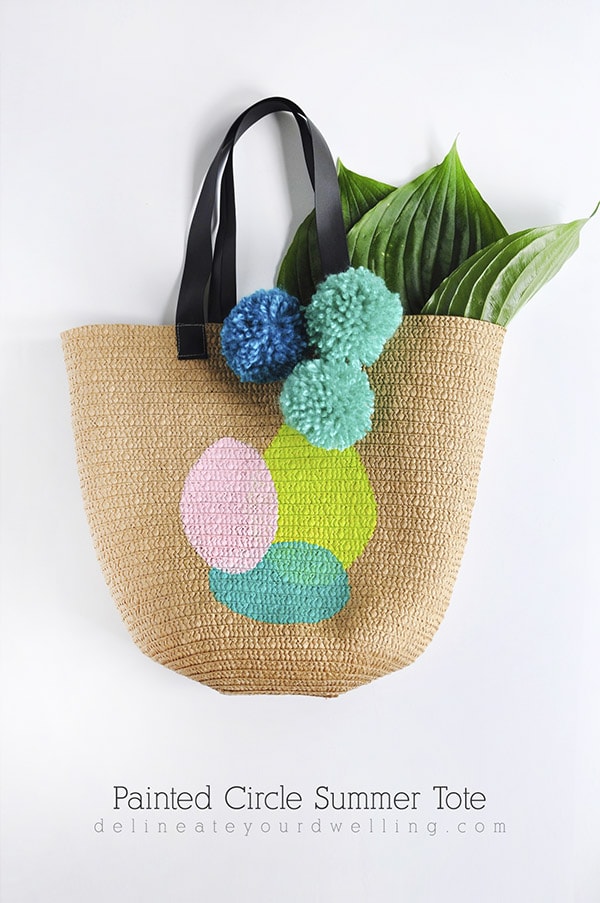 Summer is officially on it's way, if it has not already arrived in your part of the country. And with warm summer weather comes picnics in the park, lunches at the pool and evening walks. As the easy living joys of summer time!
While it's helpful to have something to carry all your summer essentials in, it is not always practical to buy "another cute tote" at Target for $35 – I know because they always make me drool.
Lucky for me, I have a supply of plain canvas bags, straw bags and miscellaneous totes from various craft stores and dollar stores. Today, I am going to use one of those bags and share how to create the perfect DIY Painted Circle Summer Tote.
This post may contain affiliate links. See full disclosure here.
What supplies do I need for a Painted Tote bag?
Martha Acrylic Paints
Martha Paint Brushes
Pom Pom Maker
Yarn
Tote Bag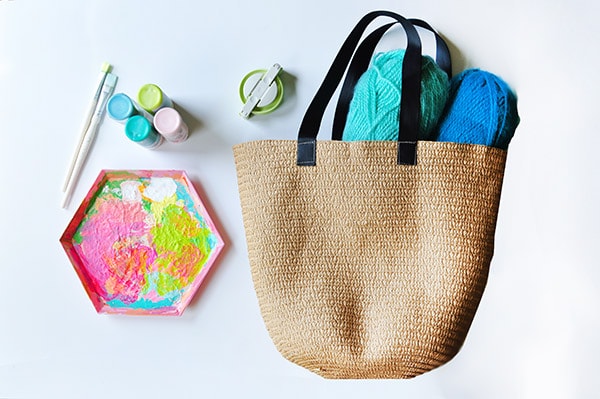 Last year, I bought these colorful stickers from Ikea. They came in a pack and I loved the colors and shapes, so the circles on the right side were my inspiration for this tote bag painting!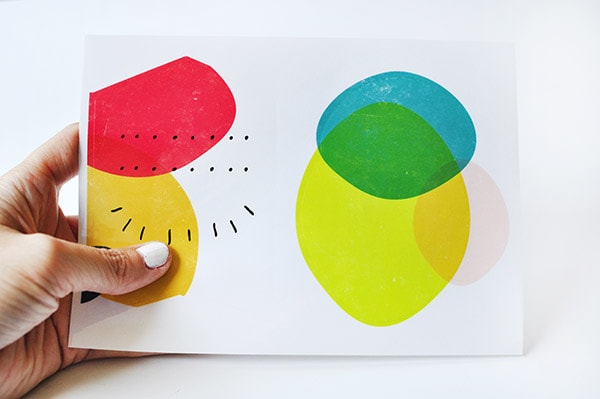 How to use Acrylic Paint on Tote Bags:
I started with the bright citrus color first and painted directly on my tote. If you know me at all, I'm not a perfect circle kind of gal, so I embraced the oblong non perfect shapes that were on the Ikea stickers and replicated that. You could easily trace perfect circles if that is more your style.
Then, I let that dry and painted on the teal blue shape. I added just a tiny bit of water to my paint when painting over the citrus color, to give the translucent appearance. Next up was the pink shape.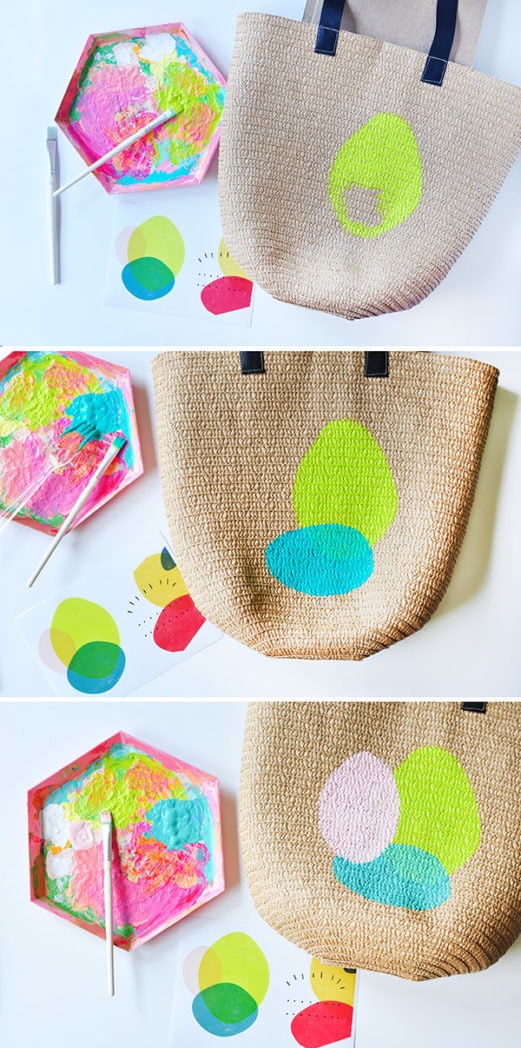 Add all things are better and much more summery with pom poms, soooo….. I made three big bold pom poms. If you don't have a pom pom maker, I HIGHLY recommend one. They are not expensive at all and you can whip out near perfect pom pom in moments without thinking twice. There are other methods like on a fork or a piece of cardboard, but believe me. The pom pom maker is the way to do it.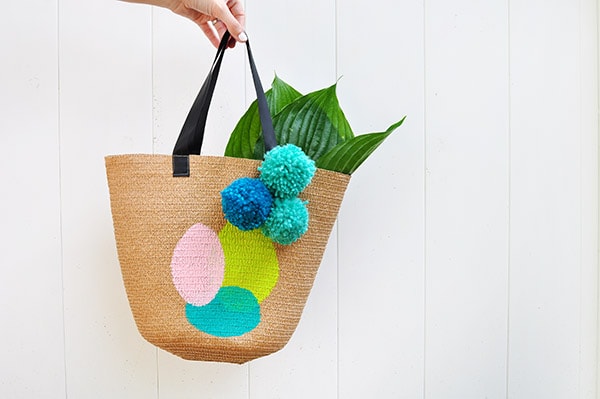 I just tied the yarn pom poms together and tied them around my strap. I think they make the perfect addition to my Painted Circle Summer Tote.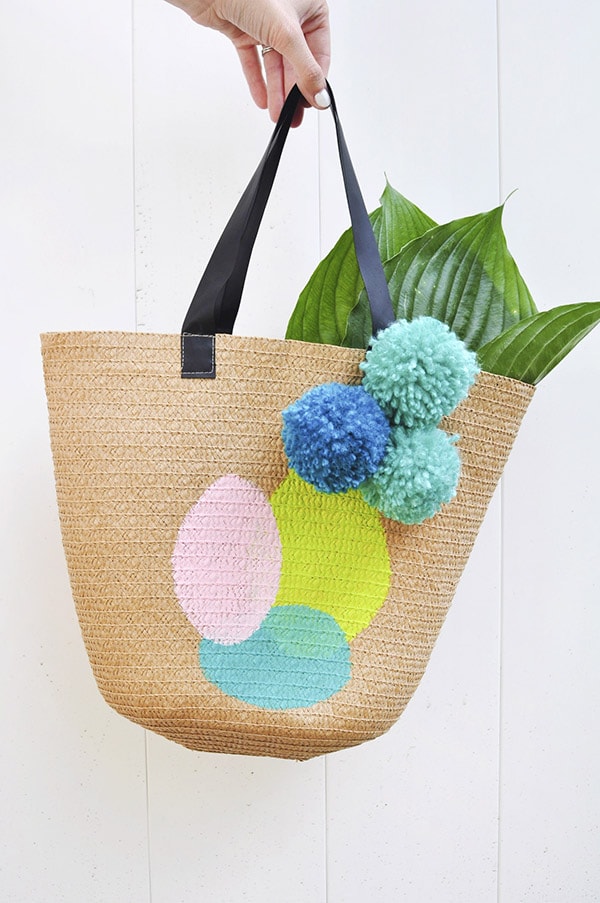 A few others easy tote bag painting ideas could be to paint stripes, polka dots or even diamonds on your bag.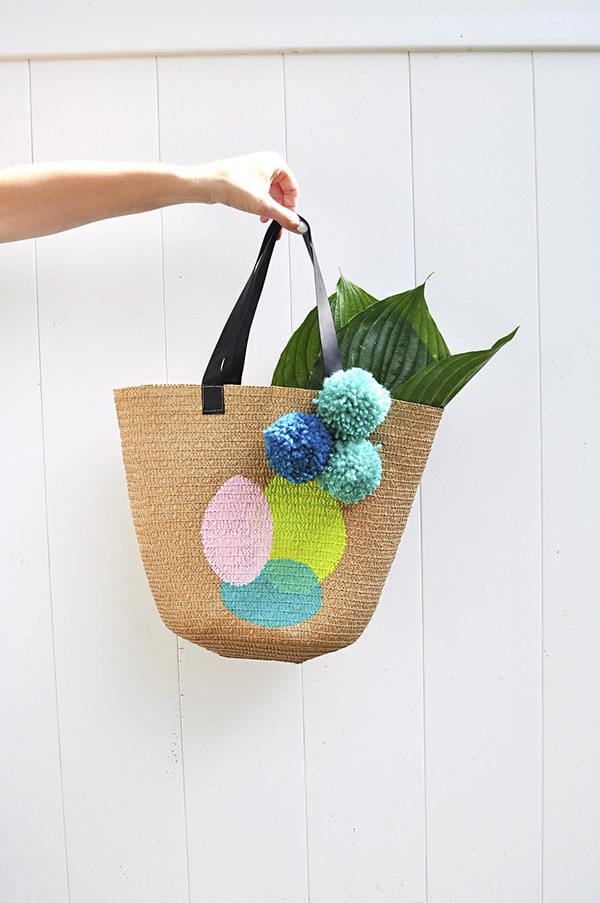 So, I am officially set for summer now! Do you have all your summer gear ready?
Looking for other fun tote bags crafts?