INSIDE : Learn how to make the cutest gift idea : a Printed Letter Tote Bag! Scan or write a letter and have it printed on a canvas bag. Add a colorful yarn tassel and you have the most meaningful gift.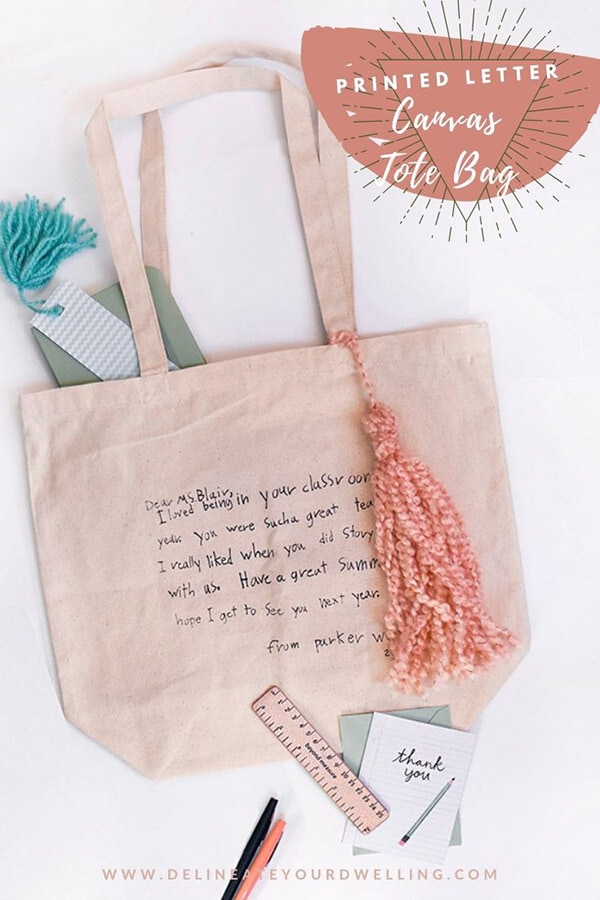 This post may contain affiliate links. See full disclosure here.
A few of my other favorite tote bag crafts are this DIY Photo Embroidered Tote, a Pom Pom Patterned Tote Bag and a Burberry Inspired Canvas Tote.
This was a doozy of a school year, am I right? Early March when things started shutting down, along with our public schools, I saw teachers leap into action. I knew this year I really wanted to give each of my teacher's a special and meaningful gift to celebrate WHAT A WILD YEAR IT WAS and HOW AMAZING THEY HANDLED IT.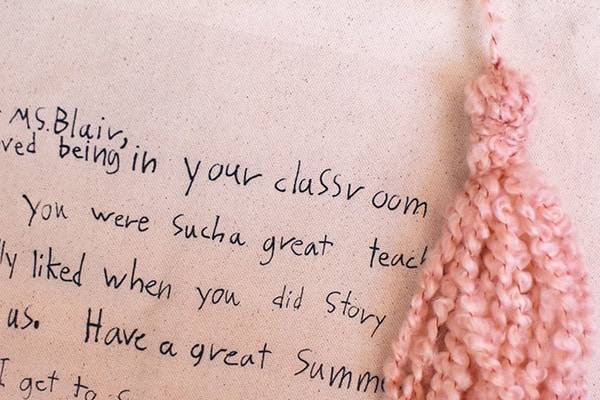 Creating Handwritten Note Bags :
I had my kids write letters to their teacher and then scanned them into the computer. A few clicks on the computer later and I had gifts being made that they can enjoy for years to come!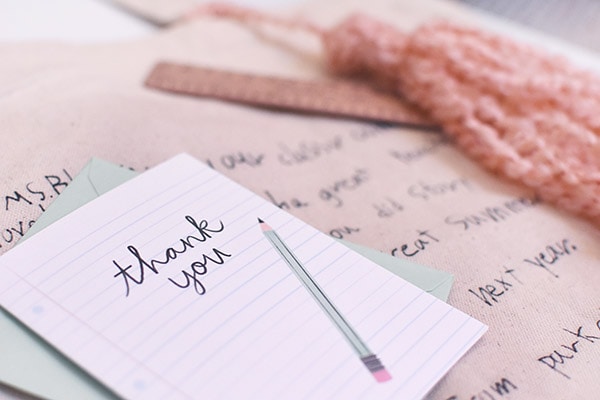 We also thought this would be an excellent gift for anyone really – Father's Day, Mother's Day, a grandparent, a friend, etc… And I even thought scanning in a special note or letter from your family and having it printed on a bag would be so special. The options for this are just endless!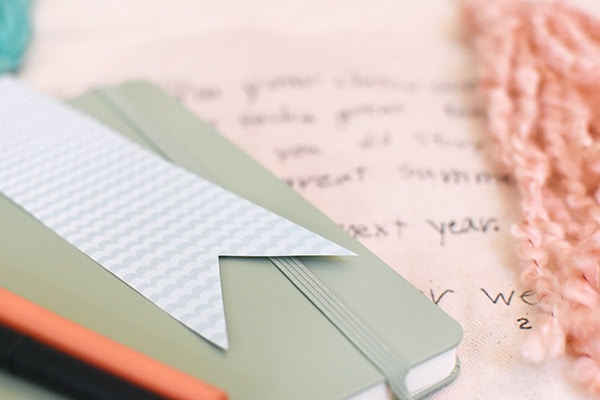 How to create a Printed Letter Tote Bag :
First write a note or letter to someone you love. And then you can either take a high resolution picture of it or scan the letter into your computer.
Next, head to Shuttefly.com and their "Upload your Own Design" Cotton Tote bag. You can then start to personalize it. You can upload different image layouts with up to 5 pictures or add just text. I choose to upload just one image and centered it on the bag.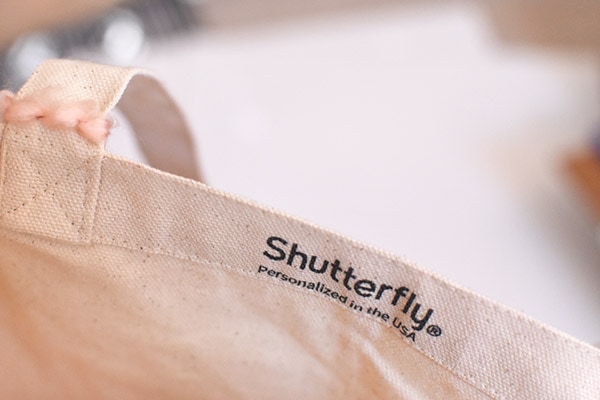 You can also add backgrounds to your bag and there are SOOOO many gorgeous backgrounds to add if you want. I kept mine simple and just left the note be the highlight of this gift.
We also played around with the idea of doing this on a Reusable Shopping Bag and customizing it. However, since our gift was going to teachers, we thought a canvas carry tote would be a better option.
Last we added a big fun yarn tassel! You can see how I always make my tassels here in this Lounge Tassel Pillow post.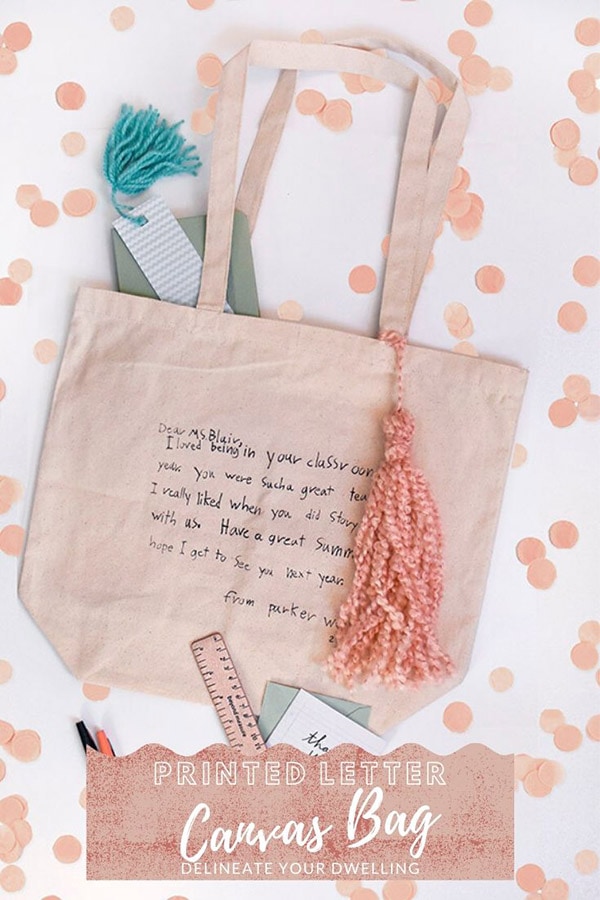 Looking for other fun tote bag ideas?
And if you want to check out a few other yarn crafts, look no further:
Ring Yarn Art
Yarn Wrapped Twig Wreaths
DIY Ombre Basket Yarn Handle
Printed Letter Tote Bag
Flower Wall Hanging with Yarn Tassle
Colorful HOME Sign
Pom Pom Throw Blanket
Lounge Tassel Pillow