Burberry Inspired Canvas Tote Bag
INSIDE : Learn how to make a simple Burberry Inspired Canvas Tote Bag! The perfect inexpensive DIY craft to replace a Burberry canvas weekend tote bag.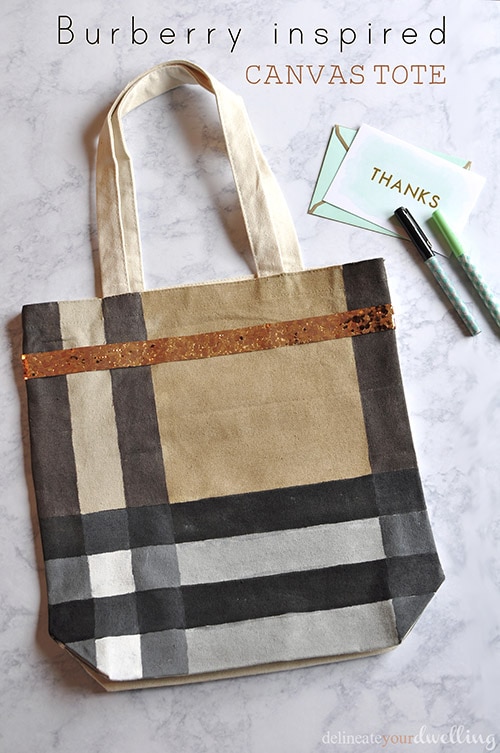 This post may contain affiliate links. See full disclosure here.
It is the last day of September and do not hate me but today I am sharing my very first Christmas post! YAY. I've teamed up with some wonderful gals who all have created amazing Handmade Christmas gift ideas. At the bottom of the post you can go visit each person's Christmas gift project.
Today I will be showing you how easy it is to make your loved one a Burberry Inspired Canvas Tote Bag!
I think we all know and love
Burberry
but wow can ANY of us afford ANYTHING from them?! I certainly know I can't. I was so excited by how simple it was to recreate a similar inspired DIY crafty look, are you ready?
A similar Burberry patterned tote goes for $795 and mine was $12!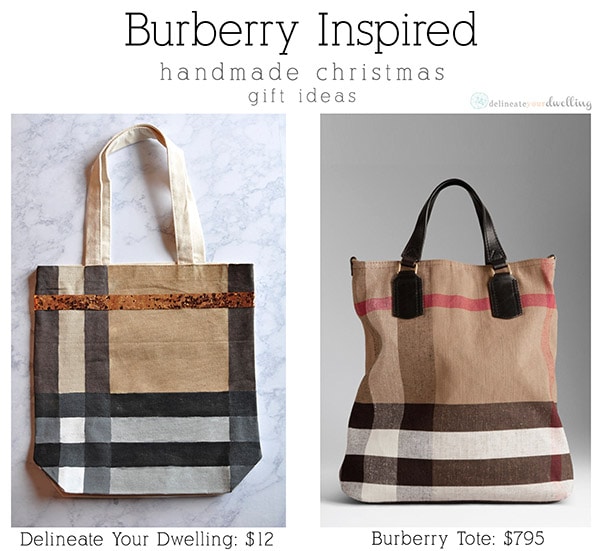 What supplies do you need to create an inspired Burberry Canvas tote:
Various acrylic paints in shades of brown, gray, white and black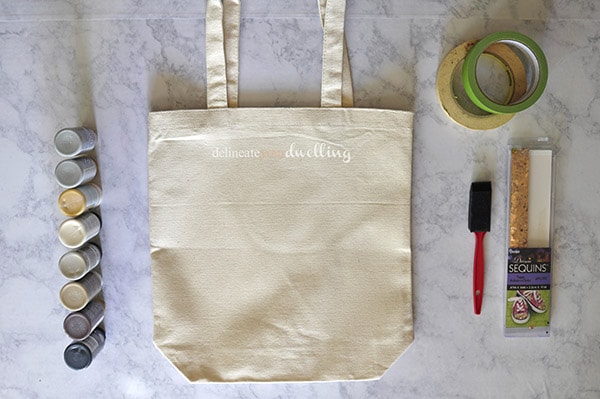 Tip Alert! So the paint doesn't bleed through, it's always important to have something inside your tote. I always used a piece of cardboard but on the very bottom corners the paint always would bleed through. So, grab an old magazine and cut the bottom to fit your exact tote shape. Simple, easy, effective!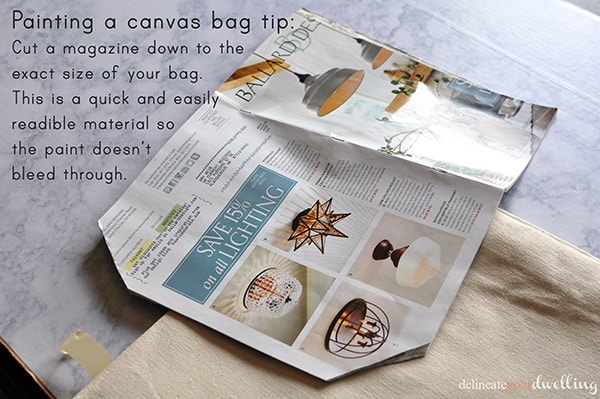 HOW TO MAKE A BURBERRY INSPIRED CANVAS TOTE BAG:
The key to recreating a Burberry look using only acrylic paint, is clean straight lines. So, my first task was taping off all the lines with painters tape.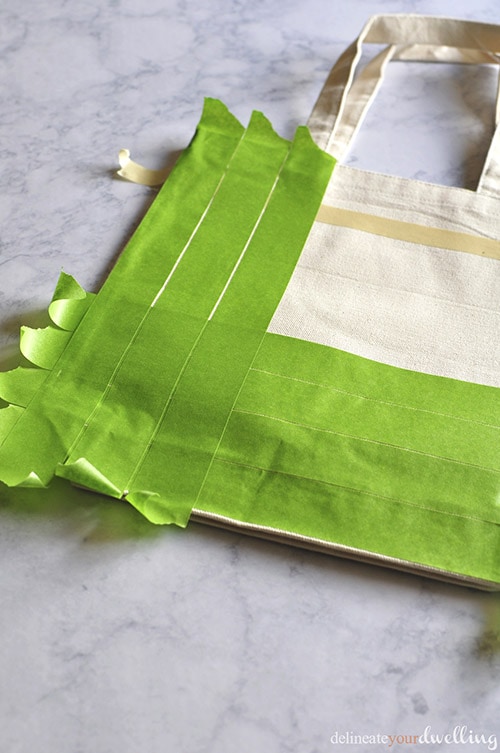 Then, I slowly started removing tape by each color section.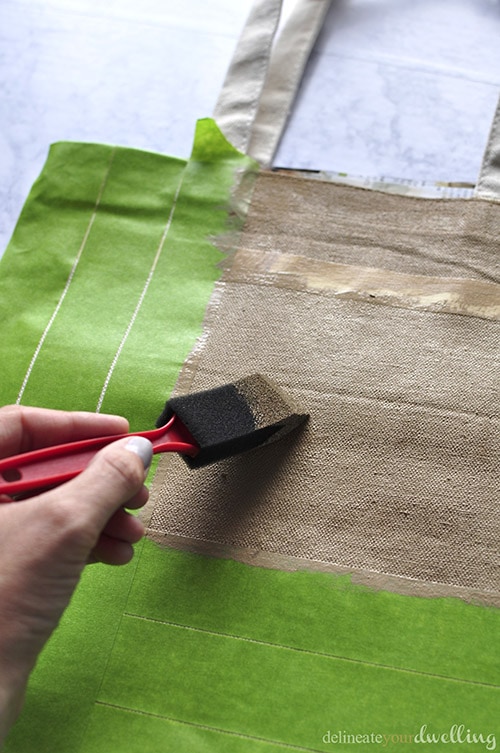 This was a slow process as paint had to dry before I could move to new sections, but even still I finished this project in a half days time.
It was also very helpful to draw out a quick sketch figuring out which colors I was going to use where. This helped guide me in the taping and the painting process.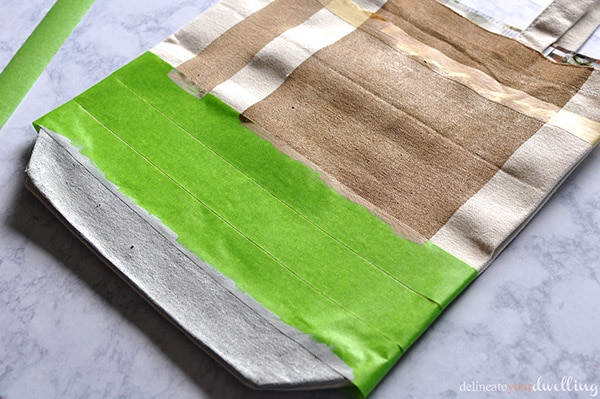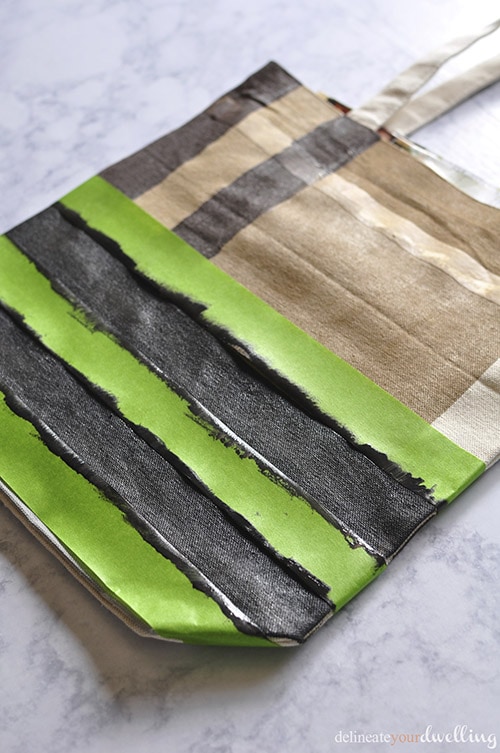 And for a final bit of personality, I used this super fun copper
sequins tape
. I spotted it at Jo Ann Fabrics and knew it would be perfect for this project. It's a tape, so the back is adhesive but since I was applying it to canvas, I added a little bit of hot glue for extra sticking power.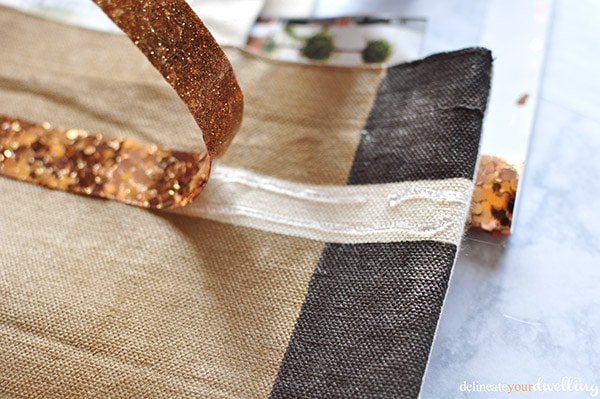 If you do not want to add sequins tape to your tote bag, you could simply do this line with acrylic paint like the rest of the design has been done.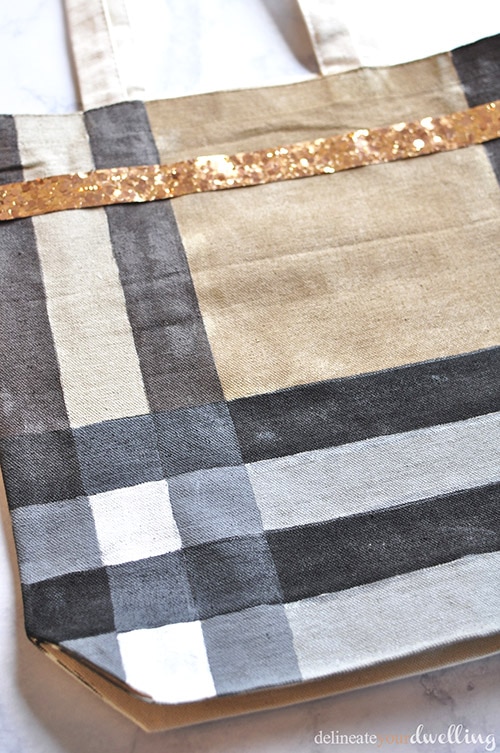 I'm loving my new Burberry inspire tote, but I have a feeling one of my dear friends will love it even more once Christmas rolls around. I'm looking at your, Lisa!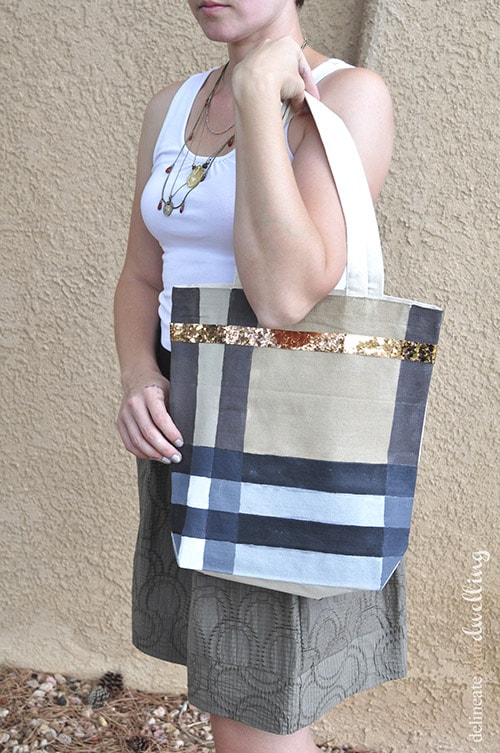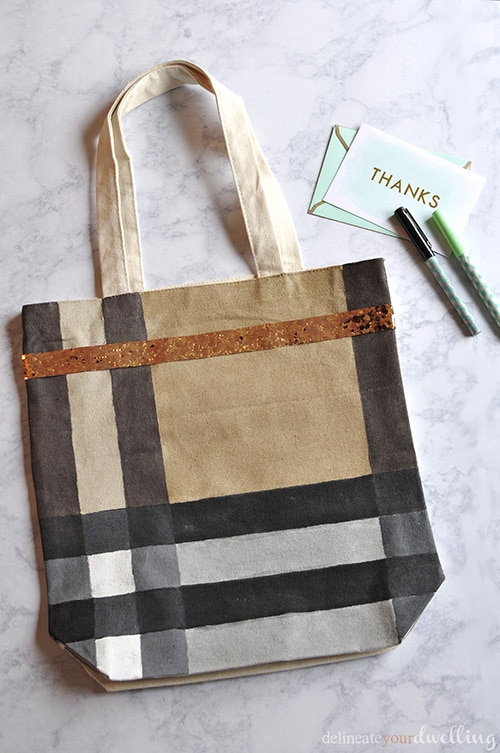 Be sure to stop by and check out the many other great projects in our
Handmade Christmas Blog Hop! All the links are below.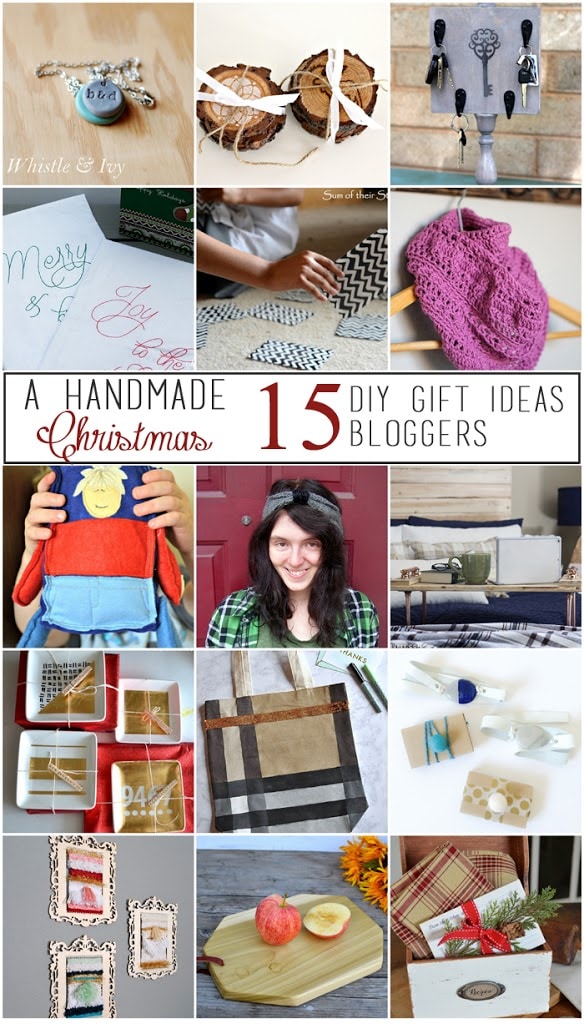 DIY Key Holder – Hawthorne and Main
DIY Gold Accented Trinket Trays – For My Love Of
Looking for other painted tote bags crafts?