INSIDE : Check out these creative Scallop projects, crafts and DIY home items. Then get ready to be inspired to make some beautiful projects.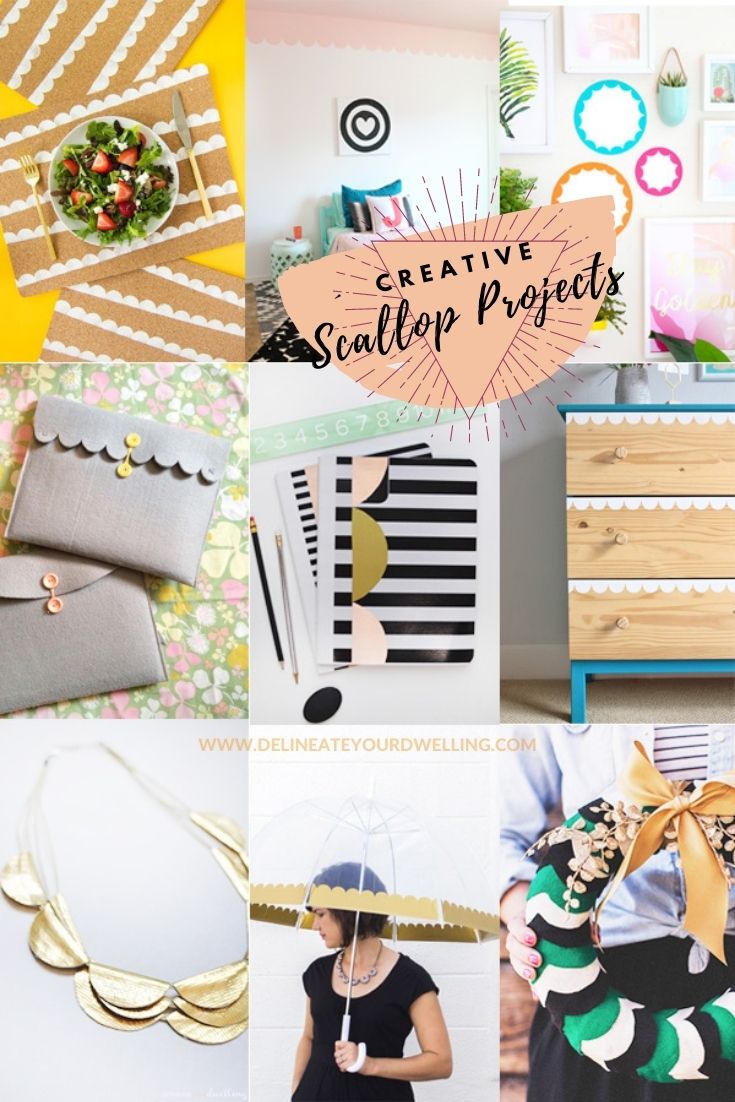 This post may contain affiliate links. See my full disclosure.
This post has been updated from it's original June 2014 publish date.
I walk in a store. I sense an item with a scalloped edge and without even seeing it, my head just turns in the scallop direction. I'm officially scalloped smitten.
Every time I see them on projects or on clothing, I fall in love. I recently realized for loving them as much as I do, that I don't actually own much with a scalloped edge. I have two gold bracelets that are scalloped and I wear them all the time. There is something about them that are slightly geometric (which I adore) and yet very feminine.
I decided to put together a Scallop inspired project roundup. You will definitely be seeing more scallop edging into my life in the near future.
Creative Scallop Craft Projects
Check out all these super creative Scallop shaped craft projects and room DIYs. Now get ready to be inspired!
And do you know what is so fun? You can now BUY a scallop pattern painters tape! I know, the project ideas are just endless with it.