If you know me at all, I have two major weaknesses in life… office supplies and notebooks – I know, I'm super cool.  So, when I saw these notebooks at Target in their Dollar Section, I swooped in and snatched a few up!  Today I am sharing how to add Scalloped Notebook Decals to even the simplest of notebooks.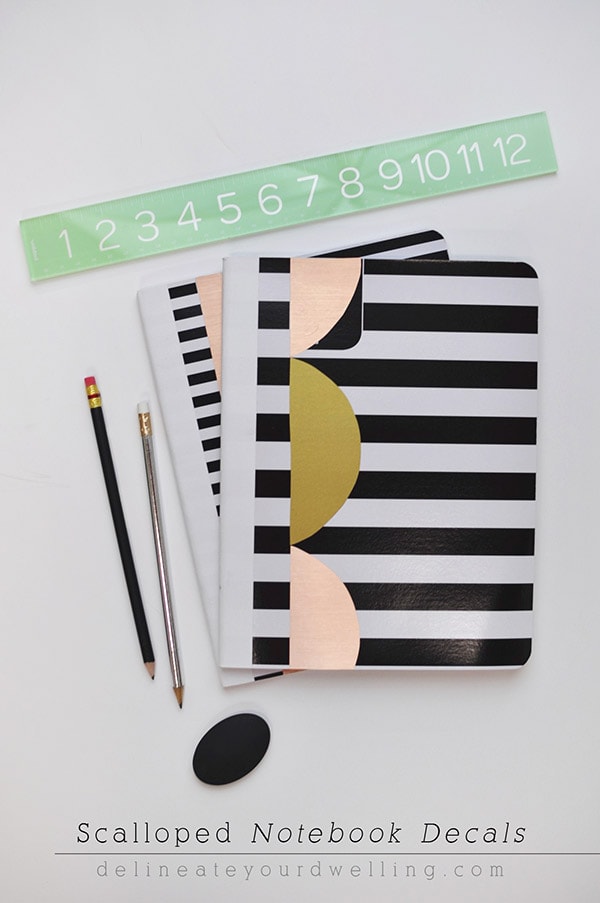 *Denotes an affiliate link. See my full disclosure.*

*$0.79 Skinny Stripe Composition Notebook (Target has the skinny + wide)
*Mint Ruler (I told you I had an office supply problem)
*Copper Self-Adhesive Shelf and Drawer Liner
*Glossy Gold Vinyl

Scissors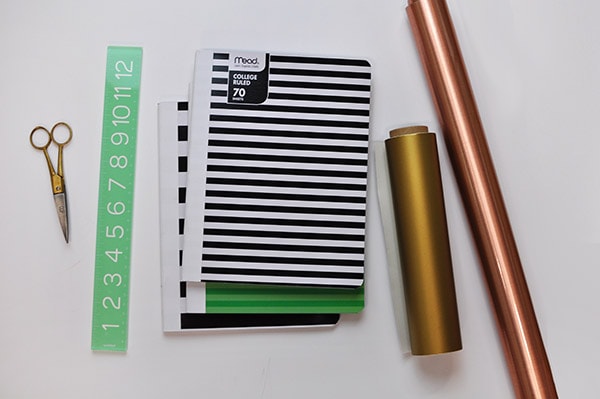 First, I drew out a 4″ half circle on a spare piece of paper and cut it out with scissors. I highlighted my pencil line with marker for ease of readability.  This became my scallop template.
Next, I traced and cut out 2 copper scallops and 1 gold scallop for each notebook.  I applied these to all three of the notebooks I got, so I ended up with 6 copper and 3 gold cut outs.
Then, simply remove the paper backing and apply to the notebook in a straight line.  I tried to position my scallops so they covered up the Mead Composition notebook logo on the front.  It's still peaking out a little, but not badly.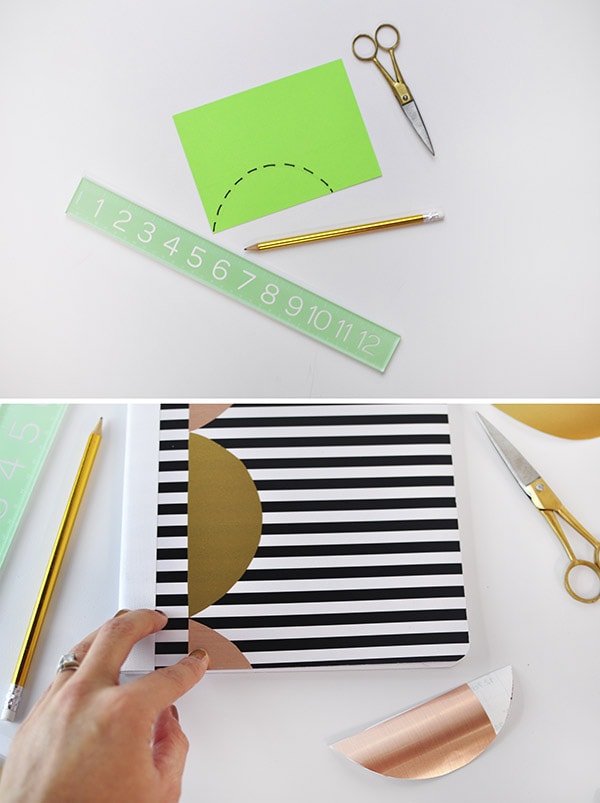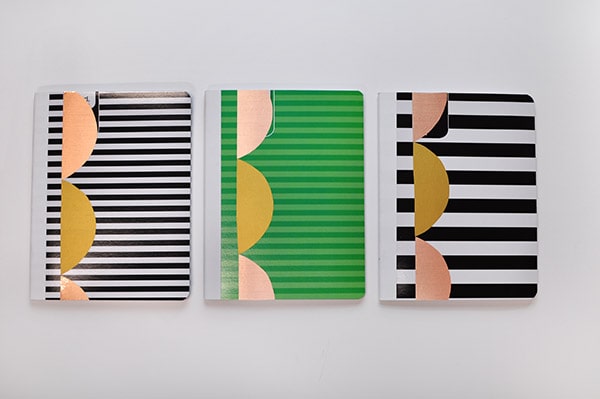 I think the colors speak to fall but the overall feel is still clean and simple, so they can be used any time.   A win win in my book!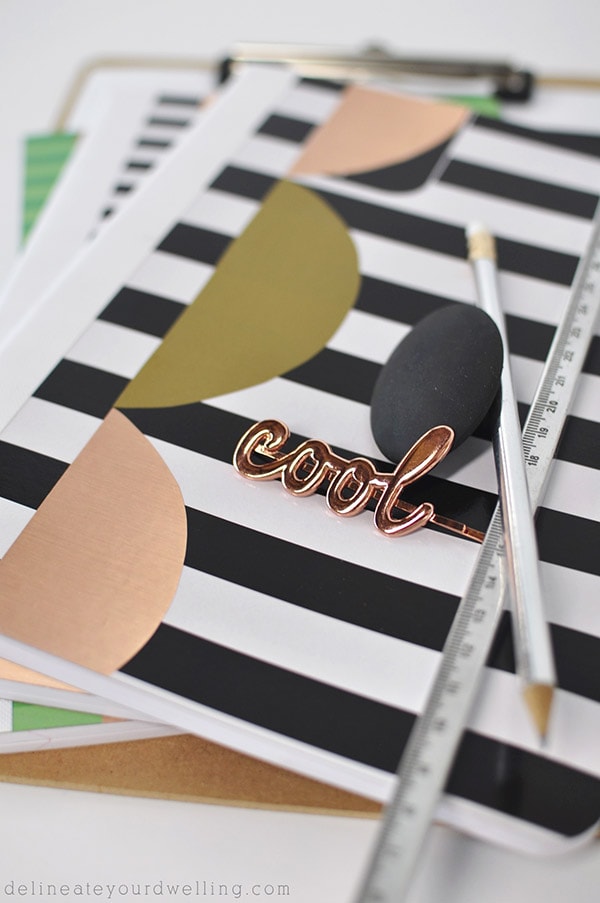 Please tell me I'm not the only notebook / office supply lover out there!  Who is with me?
If you liked this nerd alert notebook post, you might like these others I've made.
Simple Painted Notebooks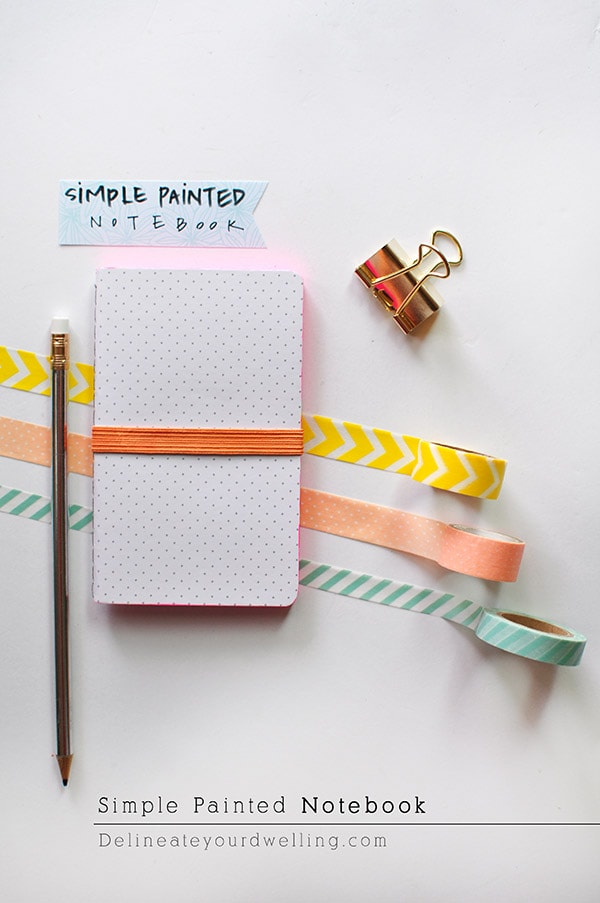 How to Customize any Notebook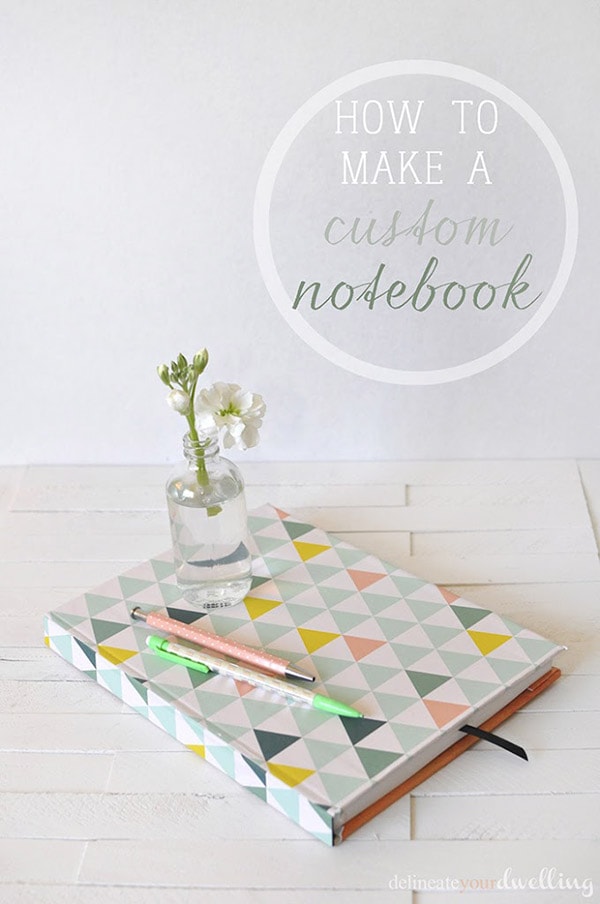 Simple Watercolor Notebook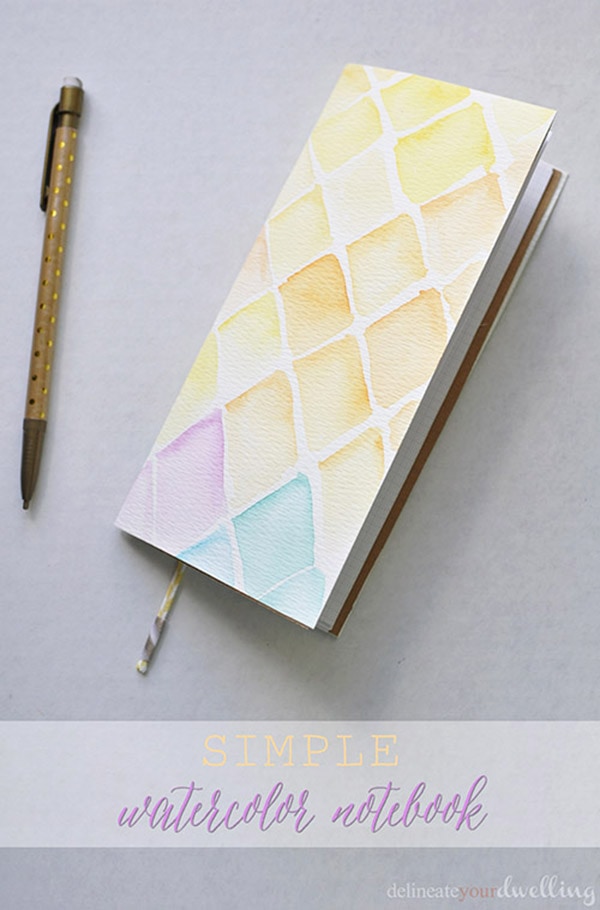 DIY Marbled Notebook