I love clutch purses. I don't know about you, but for a fun evening on the town whether it be a night with the girls or a date night with the hubs, I love bringing a cute little clutch for the occasion. However, I even more than clutch purses, I love DIYing clutch purses. You might remember this fun tribal stamped one I made earlier this year. Today, I am excited to share new favorite my Gold Foil Brushstroke Clutch.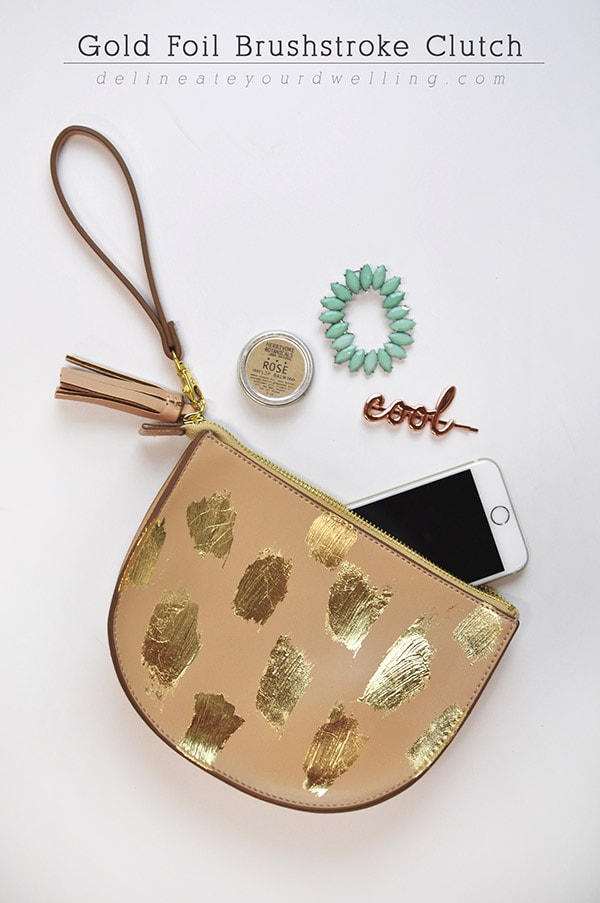 This post contains affiliate links. See my full disclosure.


Faux Leather Clutch (these 3 are similar 1, 2, 3)
Gold Leaf, 18 Sheet Pack

Metal Leaf Adhesive

Brush for glue
Soft Bristle brush for removing gold foil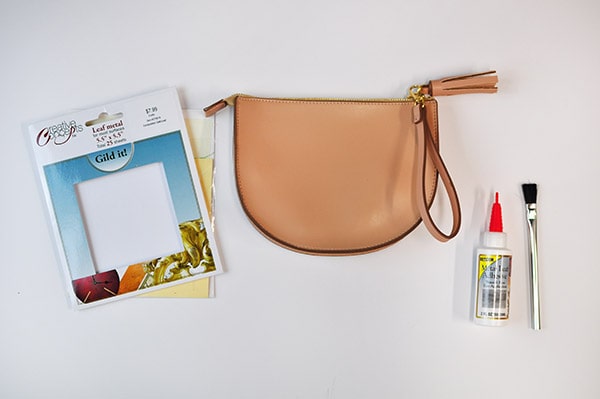 First, be sure to lay the purse out flat and squeeze a small amount of Metal Leaf Adhesive across the purse. Then use your glue brush in an upward motion to mimic the brushstroke pattern.
Allow the adhesive to dry as per the directions. As it dries, it will become tacky. Once the adhesive becomes tacky, gently place your Gold Leaf on the clutch. Using your soft brush, gently brush away the excess gold leaf.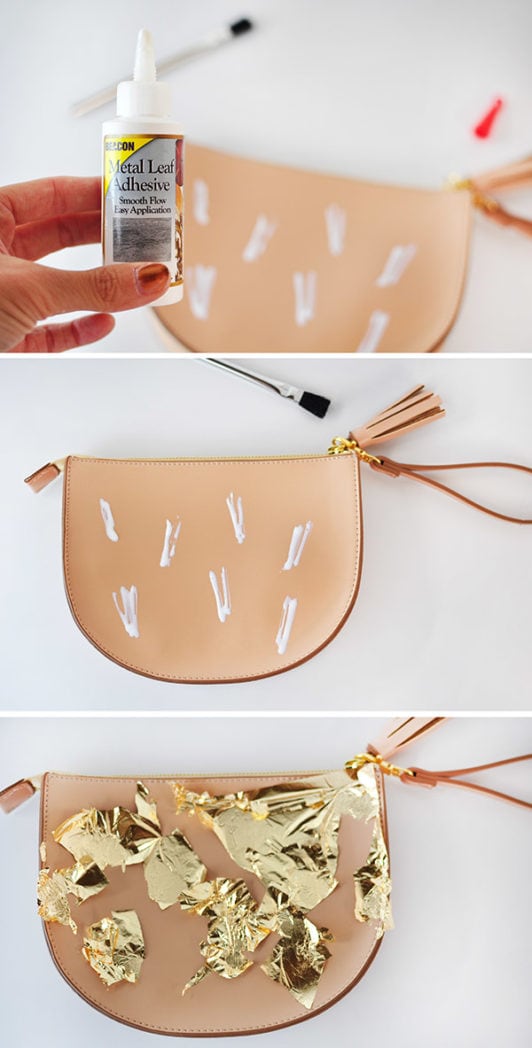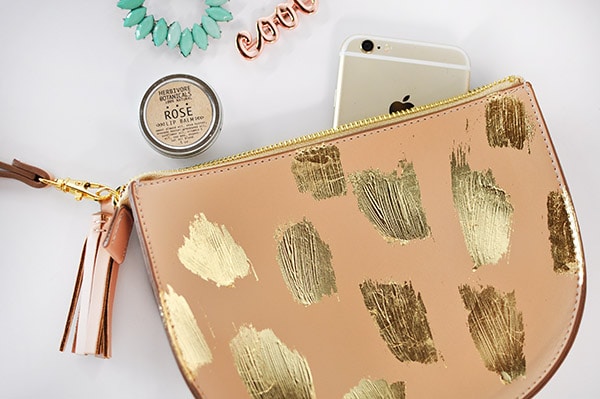 I love how the gold leaf really picks up on the gold zipper and leather tassel pull.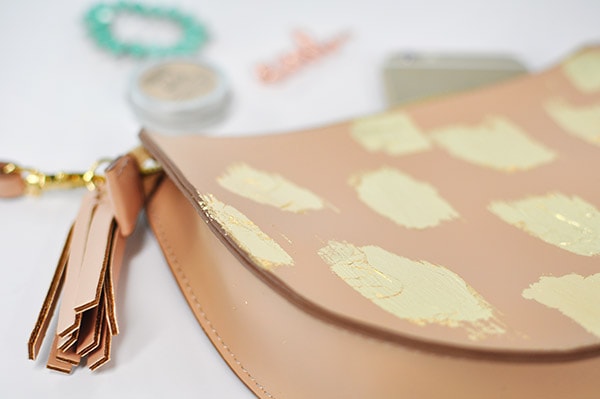 And did you see how many other colors are available of this faux leather clutch?? So many good colors options!!! I'm so tempted to get more and make them as gifts. Could you even imagine how stunning a black purse with gold foil brushstrokes would look!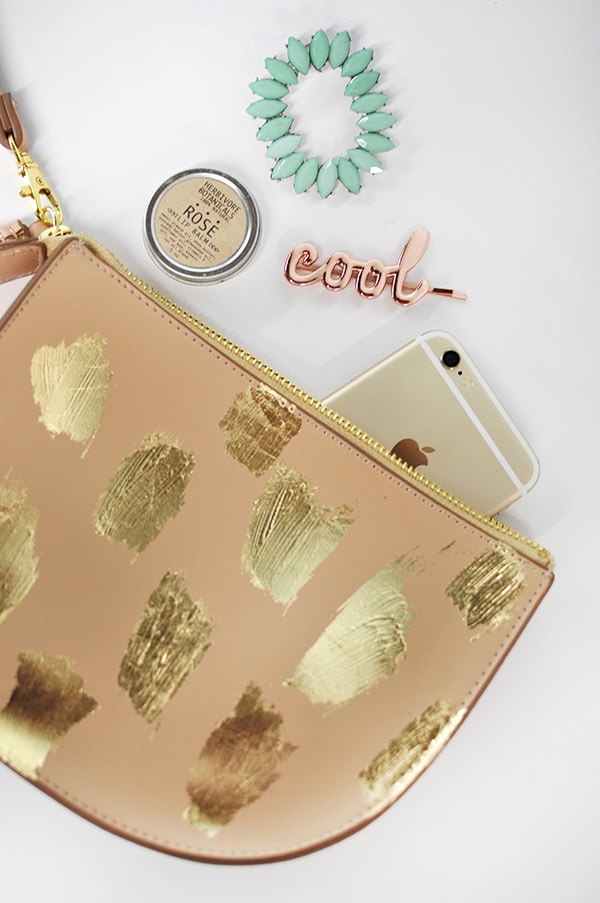 If you liked this gold foil project, you might like these other FOUR that I've done. I have a gold foil problem, admittedly.
Interested in my other 12 Months of Martha projects?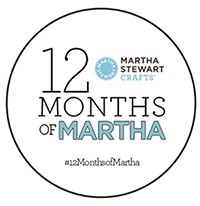 And you might like these other Gold Foil Projects I've done!
Interested in some of my other GOLD FOIL craft projects? They are some of my favorite.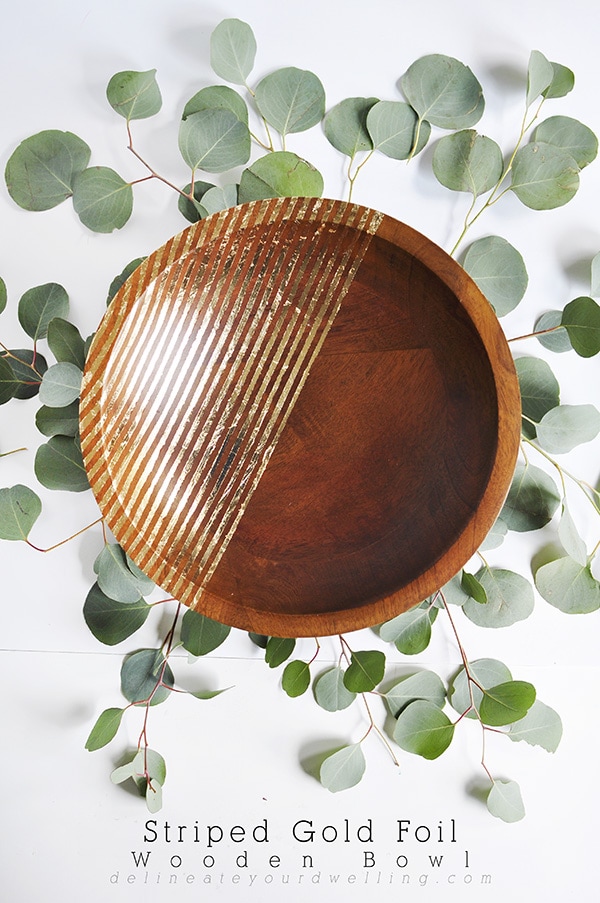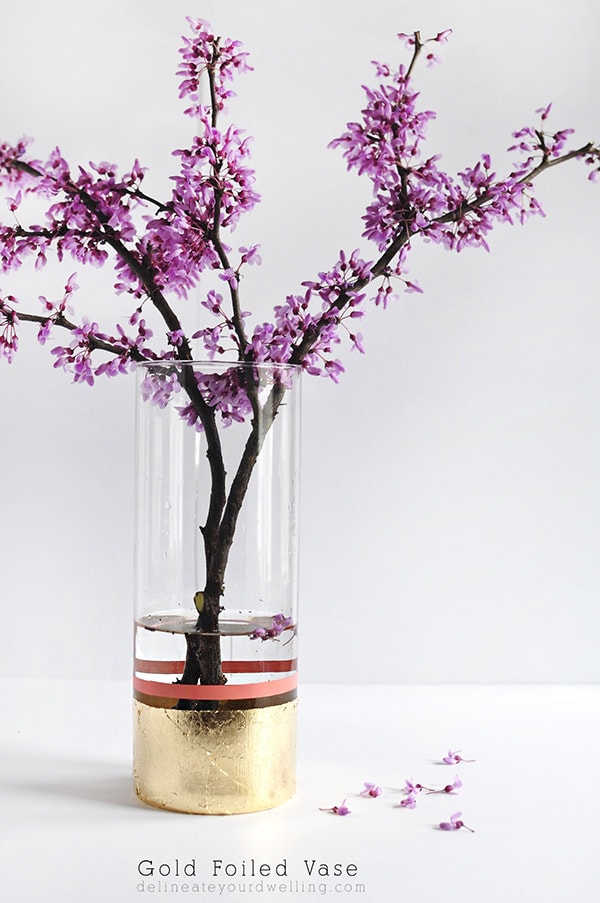 Gold Foiled Brushstroke Clutch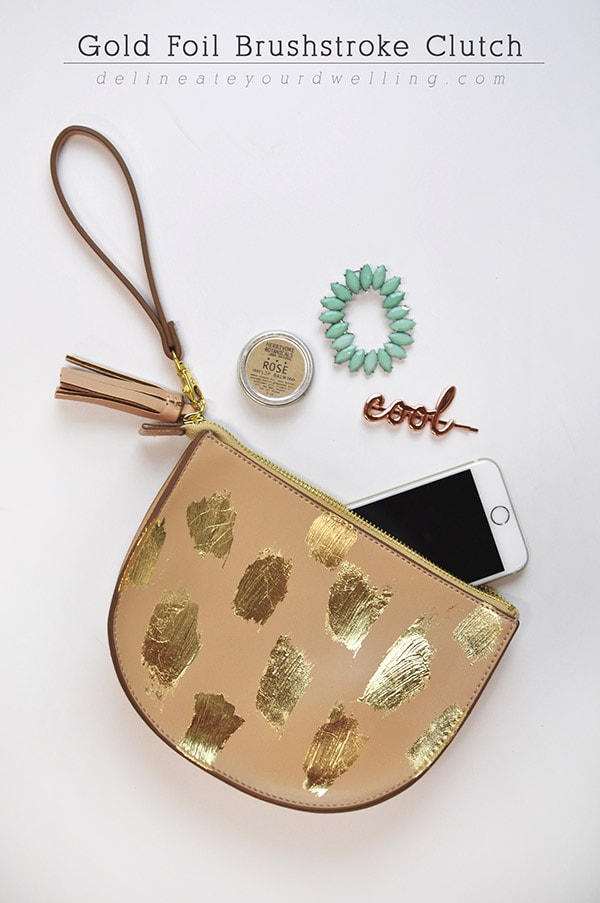 SaveSaveSaveSaveSaveSave