Sometimes it's the littlest things than can really perk up your room.  I inherited this old fan when I got married and am pretty sure this fan was used by my husband's family years ago!  Today, I am sharing How to Update an old Fan.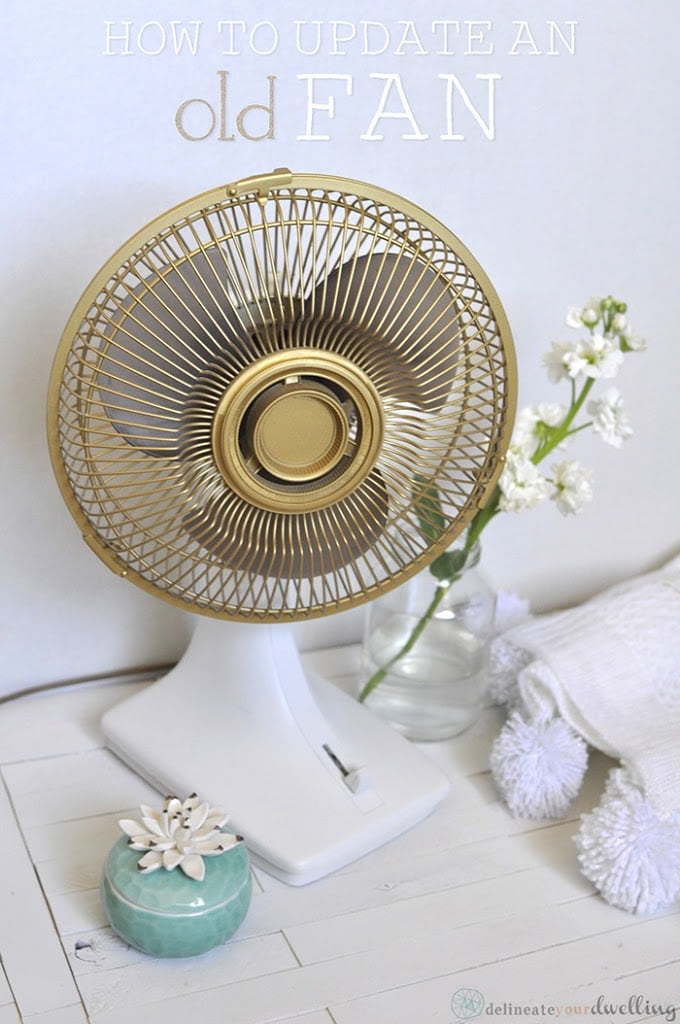 Please welcome our high tech cool down devise, the very outdated but now highly Updated Gold Fan!
This fan had been sitting in our bedroom and it was dusty and gross and old.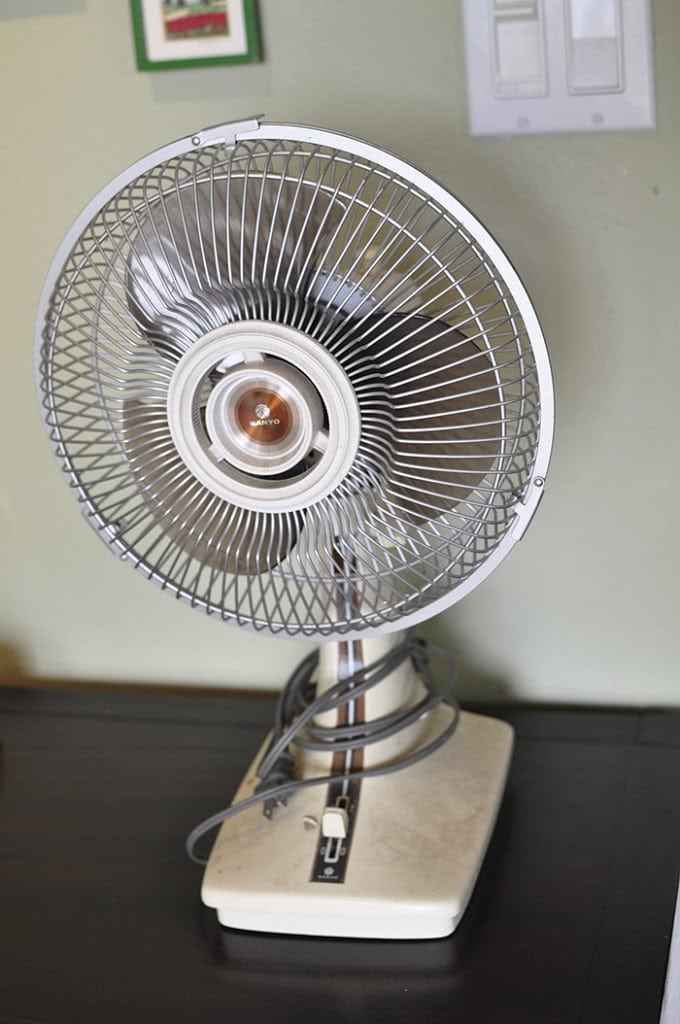 This post may contain affiliate links.  See full disclosure here.
I decided it needed some cleaning up and while I was cleaning, thought… I could totally paint this guy and make him nice to look at!  So, I did.

Rustoleum Gold Spray Paint
 \ Screw Driver \ Aluminum Foil \
Flat White Spray Paint
First, I took off the front face and wrapped the remainder of the fan and cord in aluminum foil.

I gave the fan cage a few coats of my very favorite
gold spray paint
.  I wanted to paint the fan blades, too but I couldn't get them to come off easily.
Next, I unwrapped the fan base and wrapped the fan cage.  I had to wait until it was completely dry, so there were a few hours of in-between time here.
I used a flat white spray paint for the fan base and although it's hard to tell a huge difference in the picture, I love how it turned out.  I painted the ugly brown stripes, the logo, the high/low button, all of it.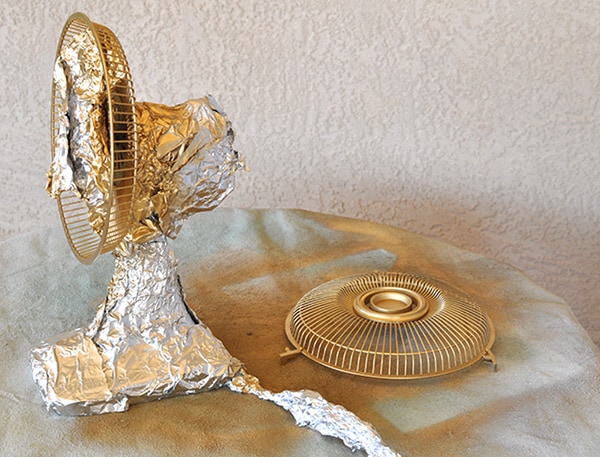 Then, I covered the whole fan and gave the paint some gold love.  It went from dark gray to a bronze gold color.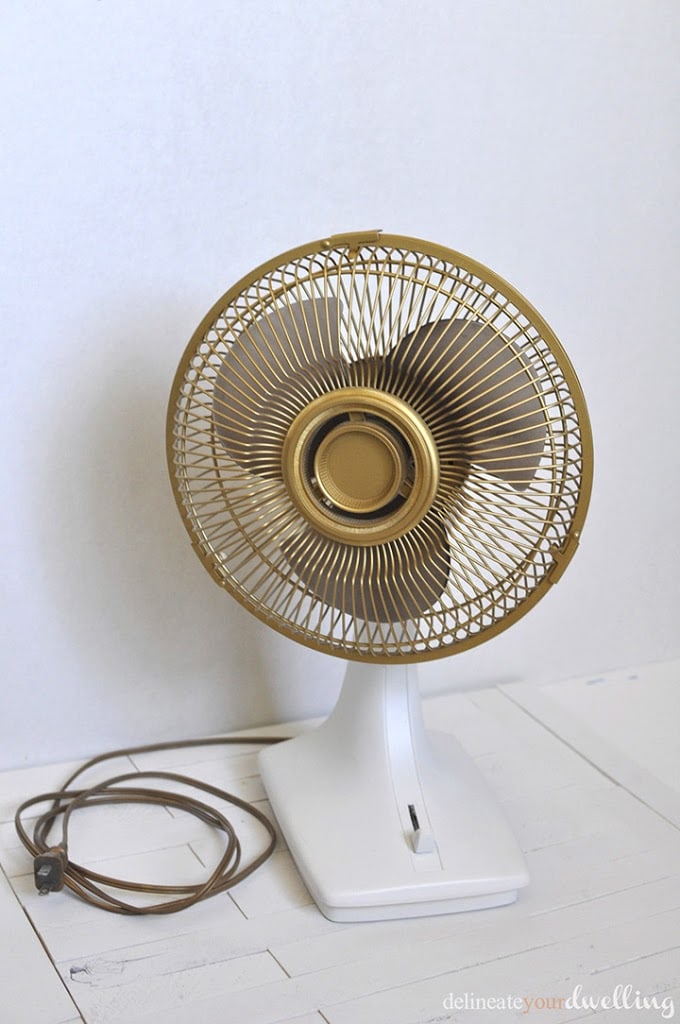 A few simple screws to reassemble and he was done!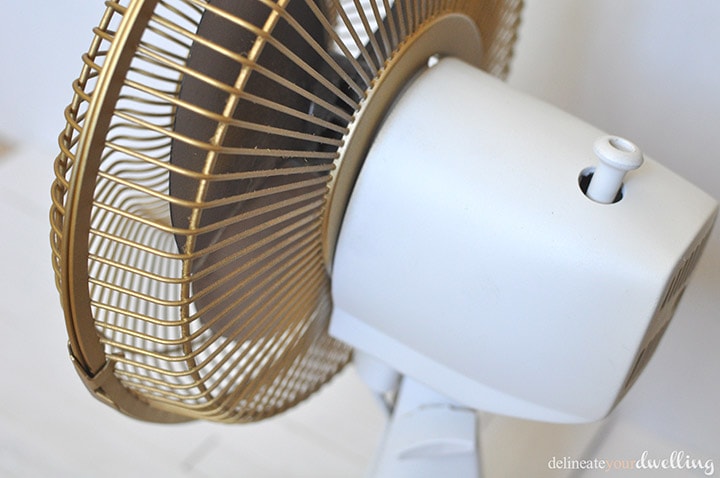 Clean, simple and oh so much better now.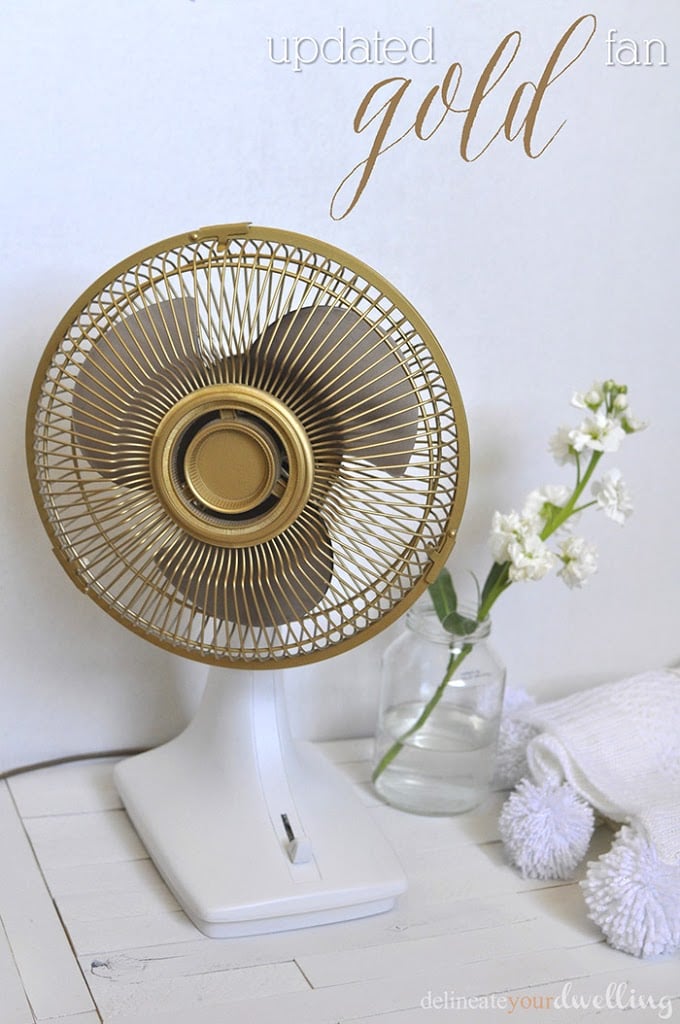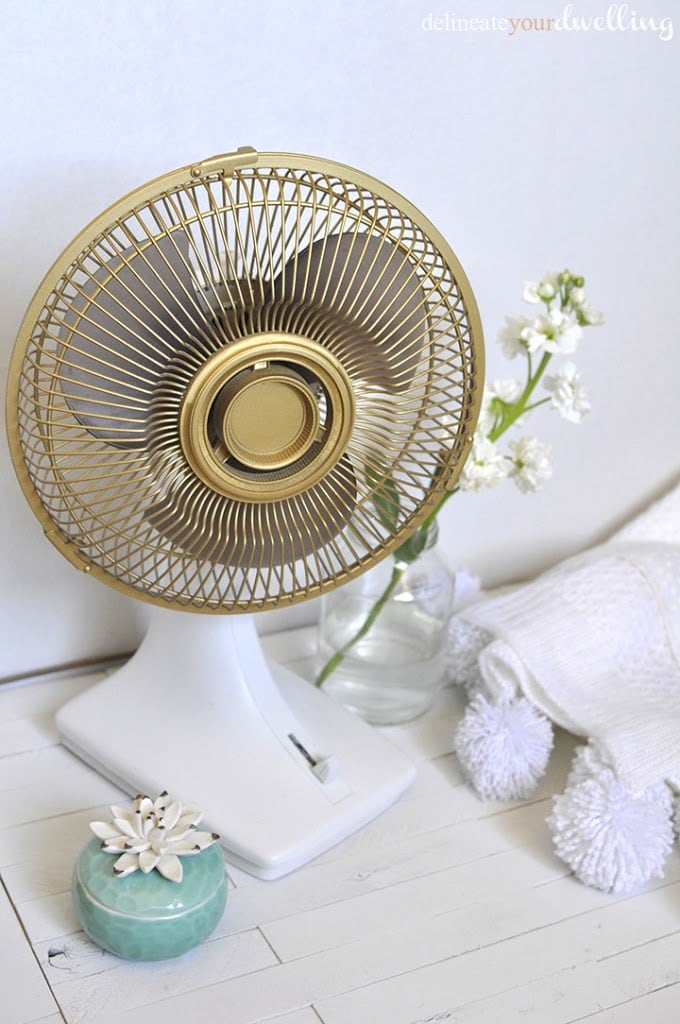 As I said, sometimes its the simple things that bring us joy and this simple fan is now my fave.
SaveSave