How to make a Leather Cuffed Glass
I am so excited about this project, it is my second neutral Valentine's Day post. Last week I shared a Mixed Material Geometric Heart and today, I am sharing a Leather Cuffed Glass. I wanted to gold leaf on the actual glass but knew it would be impossible to wash and actually use, so I decided to gold leaf a removable leather cuff around the glass. It's like a glass bracelet, the perfect glassware accessory for any party.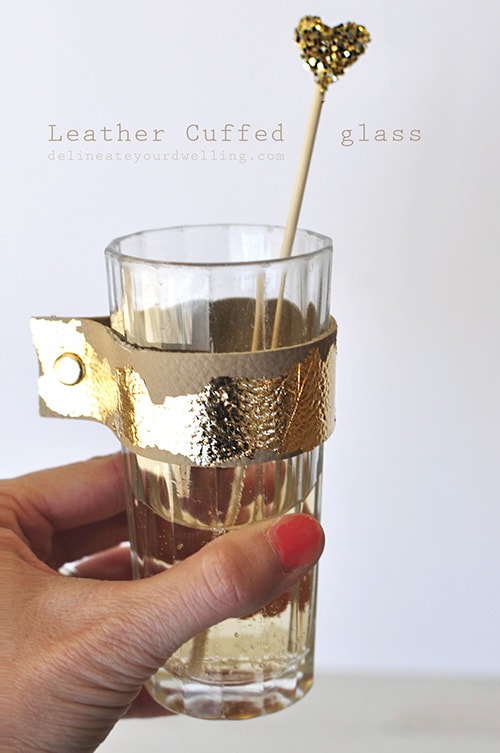 There are so many new elements to this project that I have been wanting to try. Leather, check. Gold foil, check. I am so excited about how it turned out. Let's get to it!

*Denotes an affiliate link. You do not incur any additional cost for purchasing through these links.*
*Leather (I got a 3 lb remnant pack for SUCH a deal at Hobby Lobby!!)
*Deluxe Rotary Hole Punch
*Gold + Silver Rivets and Tool
*Gold Leaf Sheets
*Metal Leaf Brush-On Adhesive
Glass
Soft Paint Brush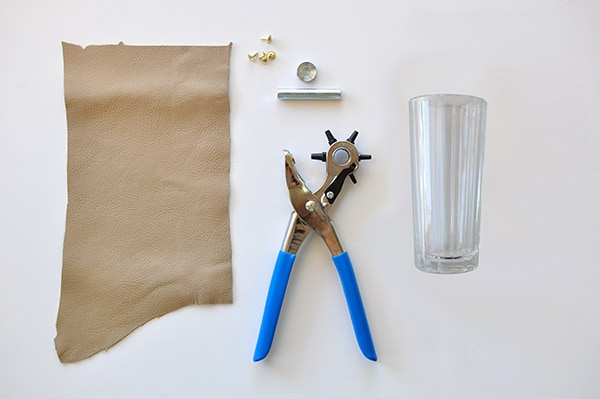 My first step was to measure the circumference around the glass. Since I wanted a removable cuff secured with a rivet, I added 2″ to each end to the total circumference.
Once my leather strip was cut to size, it was time for gold leafing! I applied my Metal Leaf Adhesive and waited for it to dry. Follow the directions on your specific glue for dry times.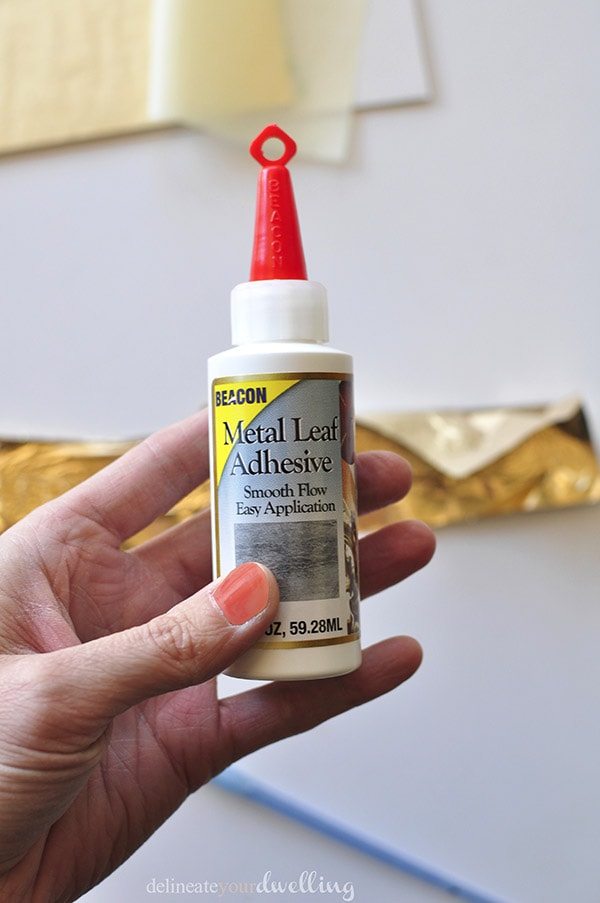 Next, gently lay the gold leaf on the leather and and smooth with a soft bristled brush. I wanted a broken line look, so I gingerly pulled the remaining gold leaf up to create that type of texture/pattern.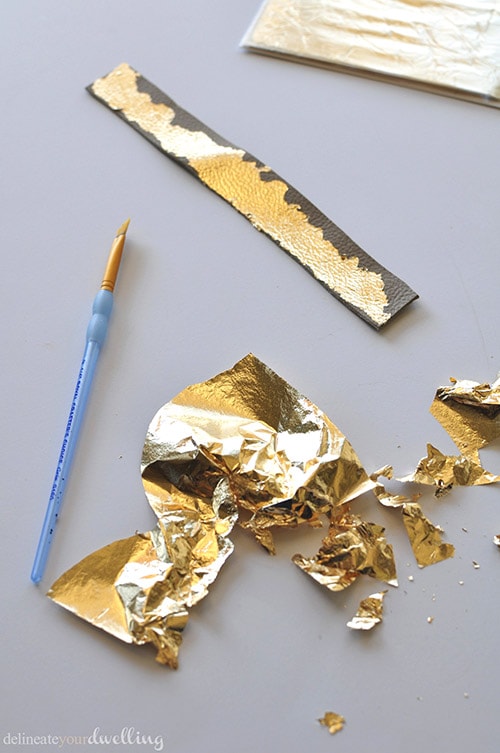 A. After the gold leafing dried, I used my hole punch to create a hole at either end of the leather strap.
B. Then, I aligned the holes and inserted a gold rivet.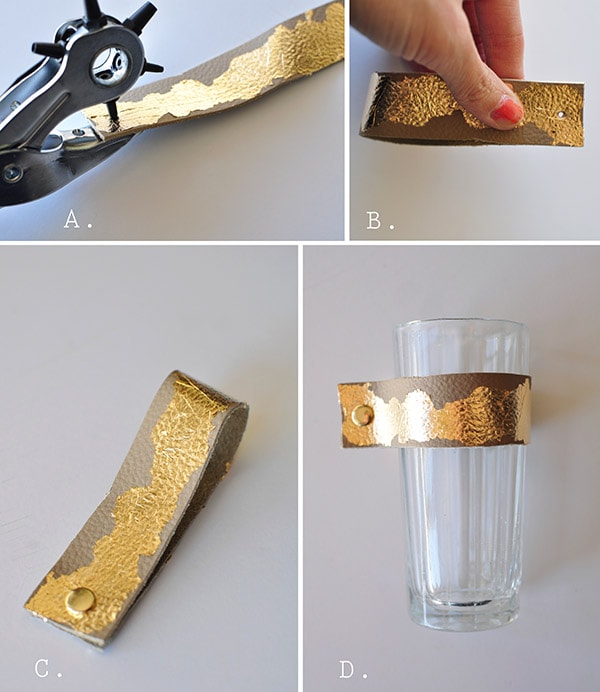 C. Using the tools that came with the rivets, I hammered the back end closed. FYI, it does not take very much pressure to close.
D. I slipped the leather cuff onto my glass and it fit perfectly!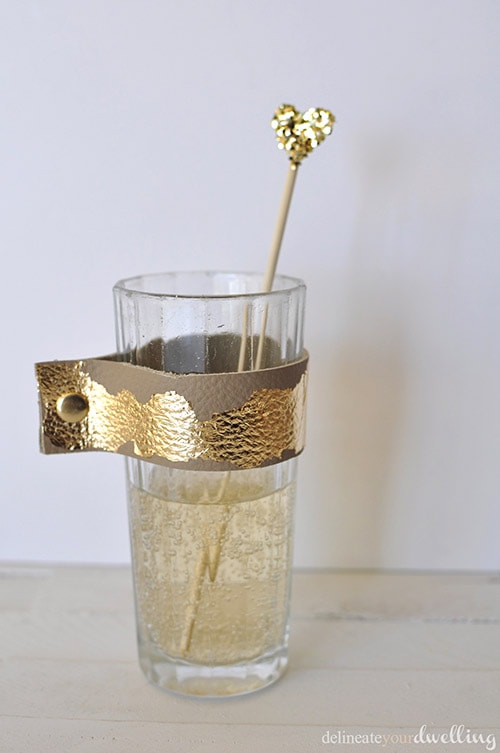 I also quickly whipped up this adorable glittered heart stir, which was the perfect addition to my neutral Valentine's Day leather cuff glass!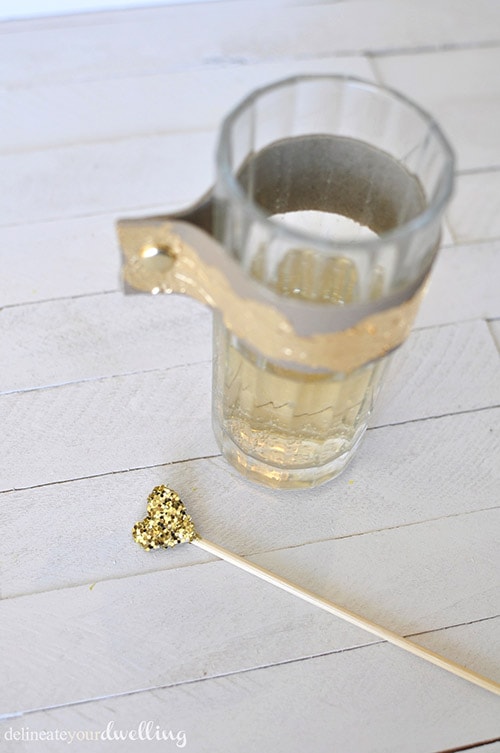 A little bubbly and I am now set for my Valentine's Day drink in style!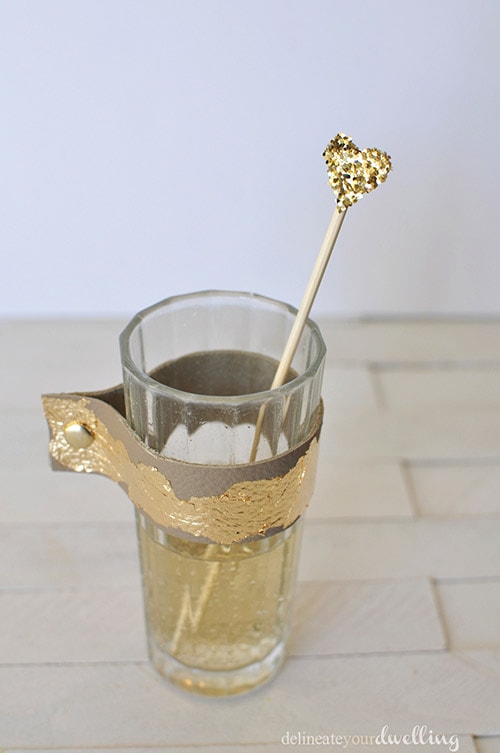 Can you even imagine a small gathering of girl friends and everyone's glass has these adorable leather cuffs on their glass? DIY party heaven.
Do you like this project? Be sure to follow me on Pinterest for more great ideas like this.
SaveSave