INSIDE : Learn how to create a simple Faux Aqua Agate Leather Cuff Bracelet for a fun night on the town! And you can even add jewels and gems to it for a little extra pop.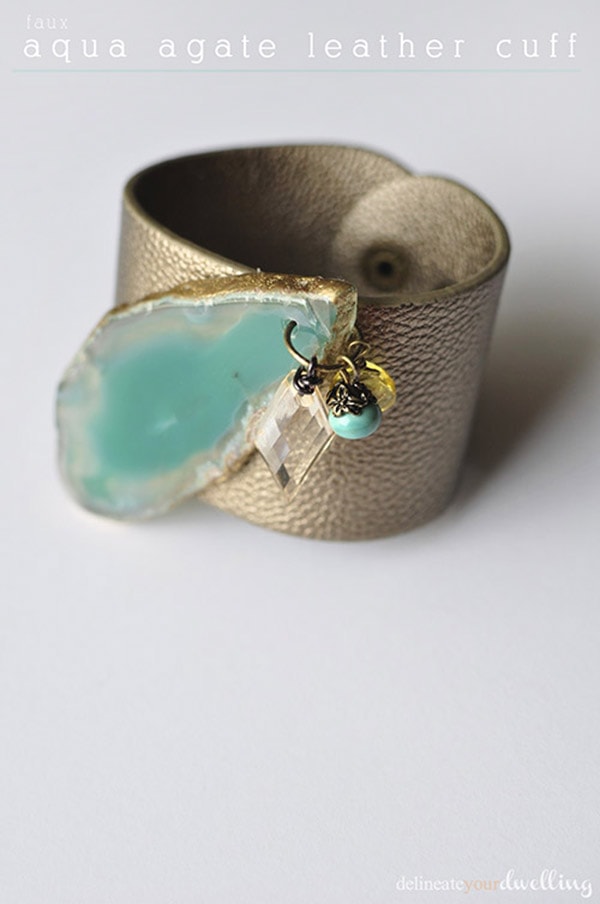 This post may contain affiliate links. See full disclosure here.
This post has been updated since it's original November 2014 publish date.
I've been trying to organize a girl's night JUST so I can wear this fun new cuff I made! I originally shared this project at Place of My Taste and am so excited to share with you all today.
I have been loving the leather cuff trend, although I typically don't wear many leather accessories.
Today I'm sharing my twist on a leather cuff – it still is leather, but with a gold and aqua color palette that I think makes it a bit more feminine. Let's check out my Faux Aqua Agate Leather Cuff Bracelet.
What supplies do I need to make a Faux Agate Leather Cuff Bracelet?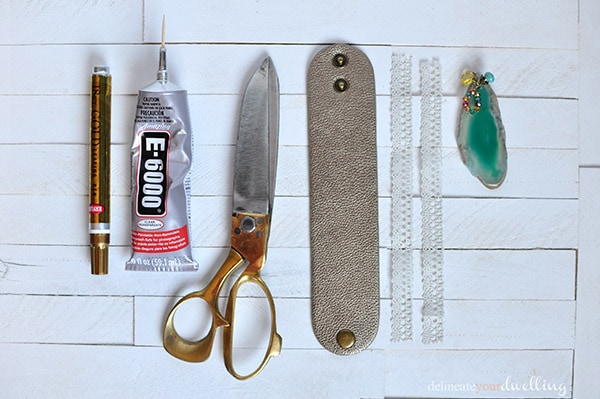 How to make an Agate Leather Cuff Bracelet
The first step to making an agate leather bracelet is to prep your faux agate piece. I added some gold foil paint to the edge of my stone with a paint pen.
Note : Your stone might come with gold edging already.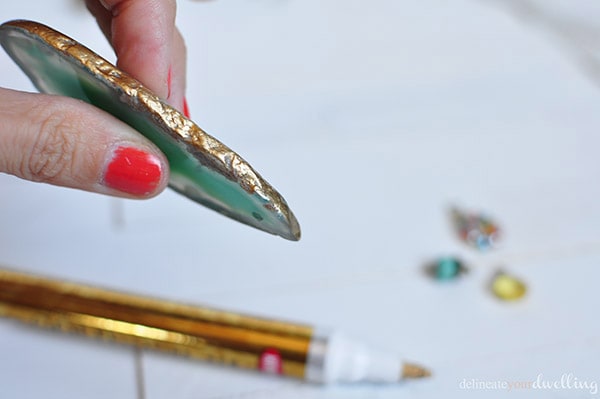 How to attach jewels to a leather cuff
I found some small soft muted tone jewel type beads, wrapped them in wire and thought they'd be the perfect addition to my leather bracelet.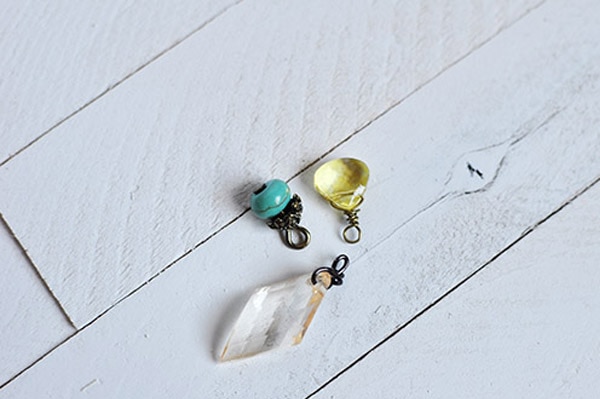 Making a simple wire loop, I added all the bead embellishments to the small hole in my agate stone.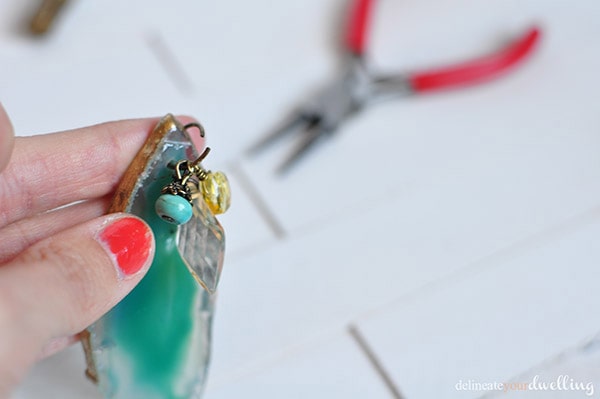 To add your agate piece to the cuff, simply use the B-7000 jewelry glue and lay it flat against your leather cuff. Allow it fully dry per the instructions on your glue.
DIY Leather Agate Bracelet
Once it has dried, you can now wear your new agate leather bracelet.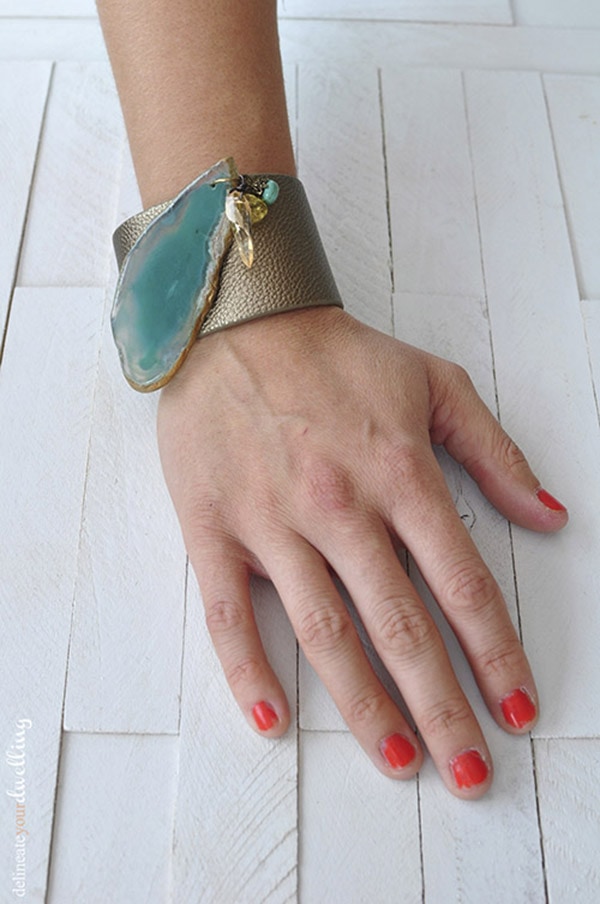 I love how this cuff turned out. I can't wait to start wearing this fun new accessory all the time.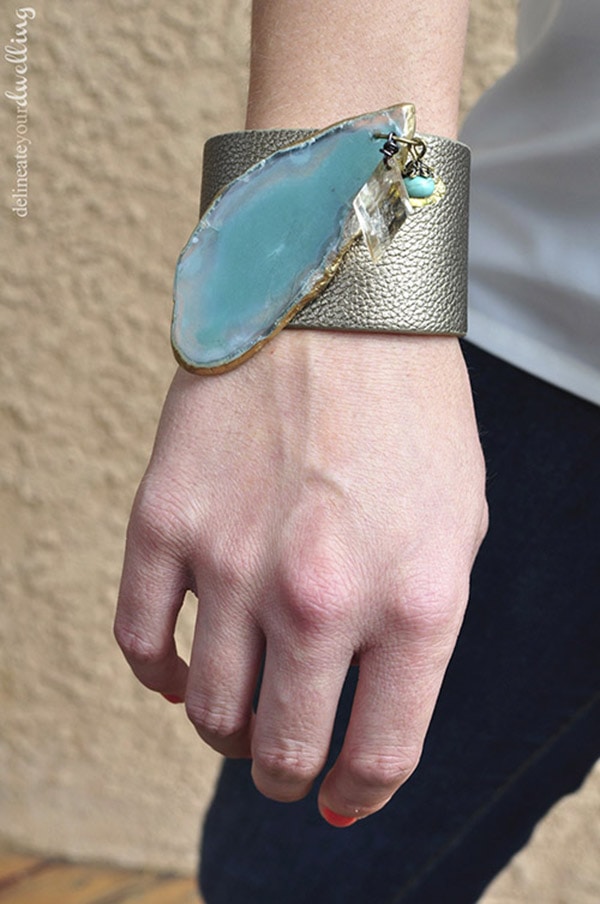 Have you made any fun jewelry?
I feel like it's an untapped craft direction for me!
If you liked this project, you might also like these: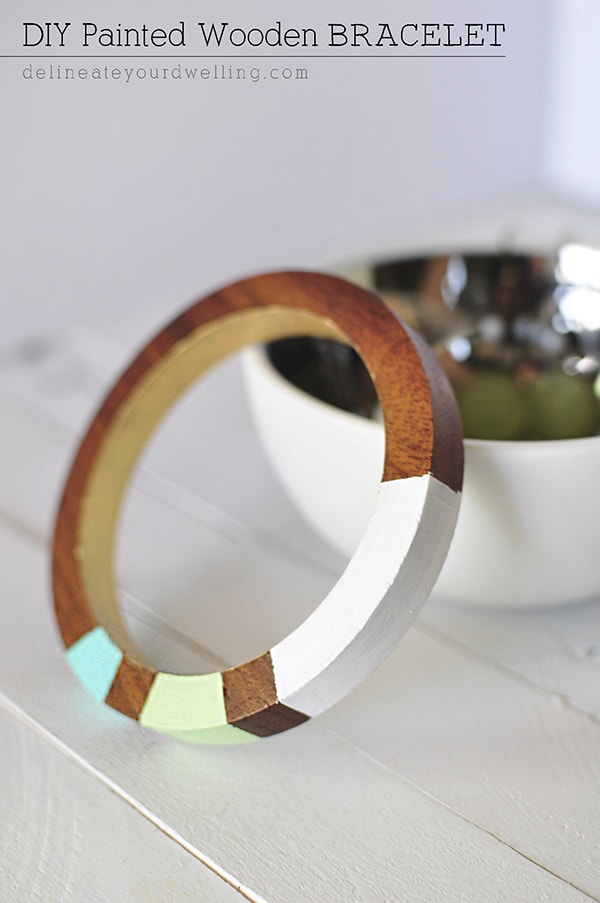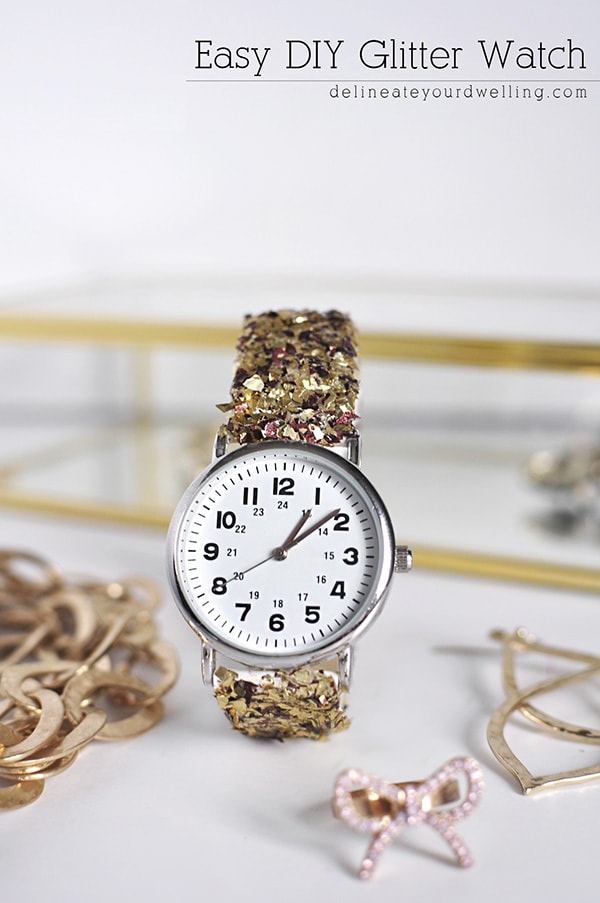 Geometric Clay Rings
SaveSave