Today is the fourth installment of a great summer series hosted by Inspired Interiors Studio. If you've missed the other posts they shared, you will definitely want to check out Must See Trends for 2015, 10 Favorite Sofa's Under $1000 and The BEST of Etsy List. They have such an eye for design and have so many wonderful tips for our homes. Today they are sharing How to Style the PERFECT Console Table! Take it away, ladies…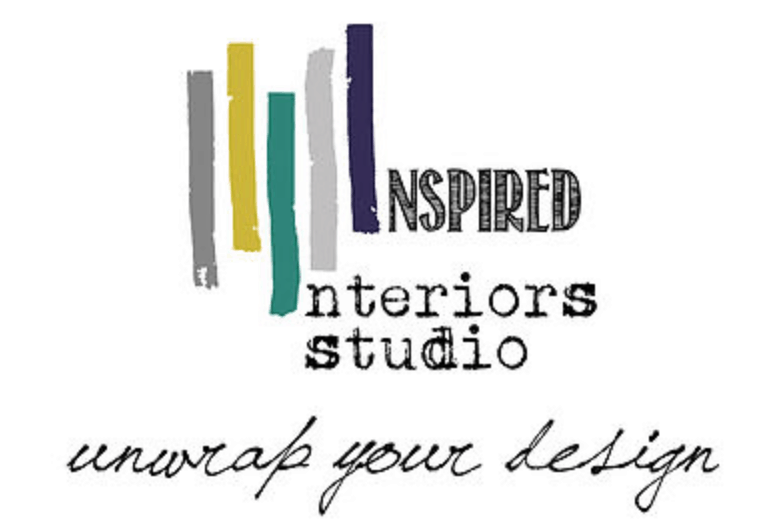 Hello, Delineate Your Dwelling! Today we'd like to share some tips on how to style any console table. Many people get hung up on questions like, how much should I put on display, what should I put on display, and how should I arrange the items. We are excited to provide direction below on how to get past these three pesky questions. The principles we have described can be applied to other surfaces in your home such as desks, shelving, and fireplace mantels too!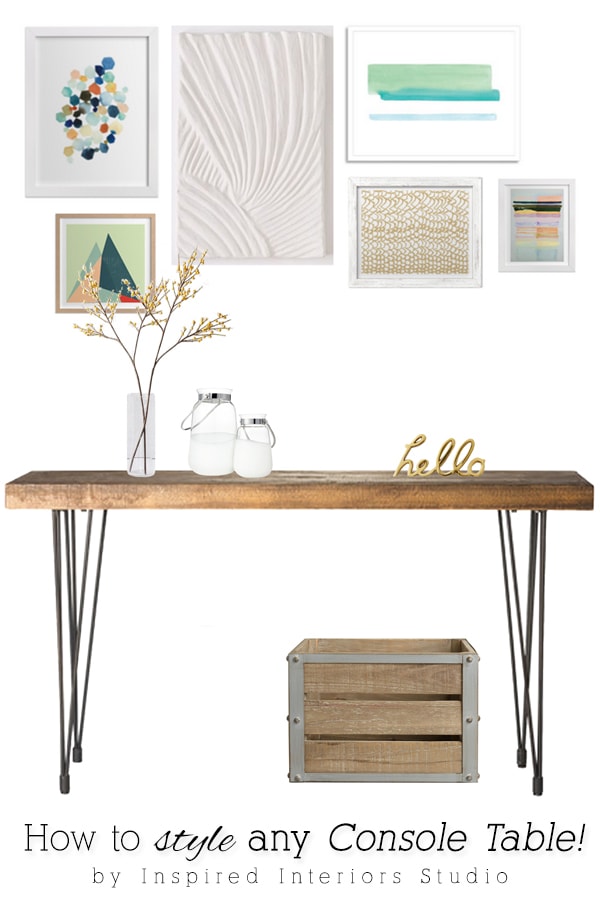 This post may contain affiliate links. There is no additional charge to you,
you just get to check out some super cool stuff I love.
What to display?
The items you choose to put on display are certainly a matter of personal preference; however, it's best to create a mixture of items that are personal, functional, and decorative. Personal items could include a meaningful gift you have received, cherished books, a framed family photo, or a souvenir from your favorite vacation spot. Functional items could include a bin for your mail, a container for keys, or a charging station for electronics. Lastly, purely decorative items are the fun things that have caught your eye while out shopping that speak YOU based on their shape, style, and color.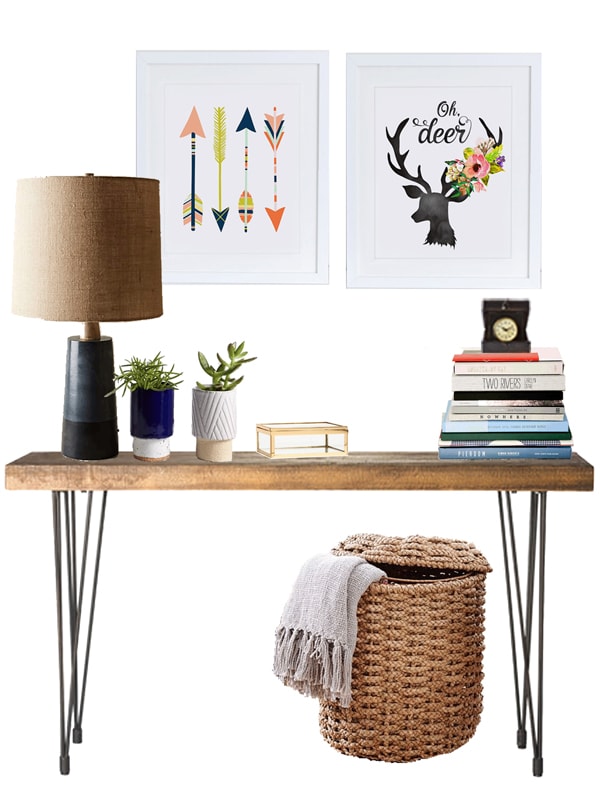 Console Table | Table Lamp | Planters | Gold Box
Basket | Arrows Print | Oh Deer Print
How to display?
There are two equally great solutions you can follow to answer this question. One option is to create a symmetrical look where two of the same or visually balanced items flank either side of the table. These items should be taller than other items on the table to create a frame. Another solution is to create an asymmetrical look where you have one larger piece on one end as the anchor of the display and smaller items that are layered on the other side.
Additional spaces you can utilize when it comes to styling your console table are the wall behind the table and the space underneath the table. The wall behind the console table is a great opportunity to create a focal point for the area by hanging or leaning a large mirror or piece(s) of artwork on the wall. The space underneath the table is perfect for additional seating or storage. You can use this space by adding one or two poufs, stools, baskets, or wooden crates.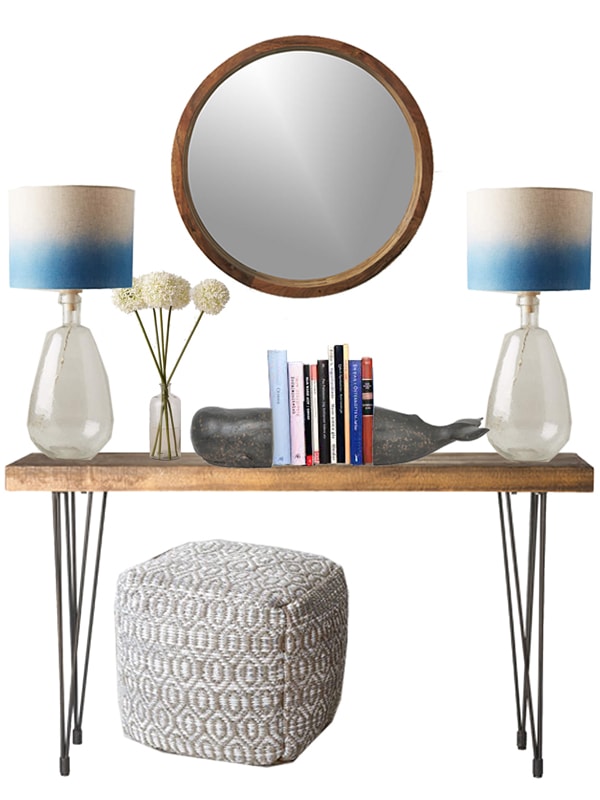 Console Table | Table Lamp | Flowers
How much should I display?
The key to this question is balance and we would encourage you to err on the side of simple, yet interesting. It's very easy to overdo a space as you may have a lot of beautiful items that you love and want to show off, but avoid creating a busy, cluttered look by choosing just your favorite things to display. Save the remainder of the items for a different place and space in your home.
Below are three ways to style a console table that utilize the tips we've shared with you and we've provided links to each of the items so you can duplicate any of the looks in your home today.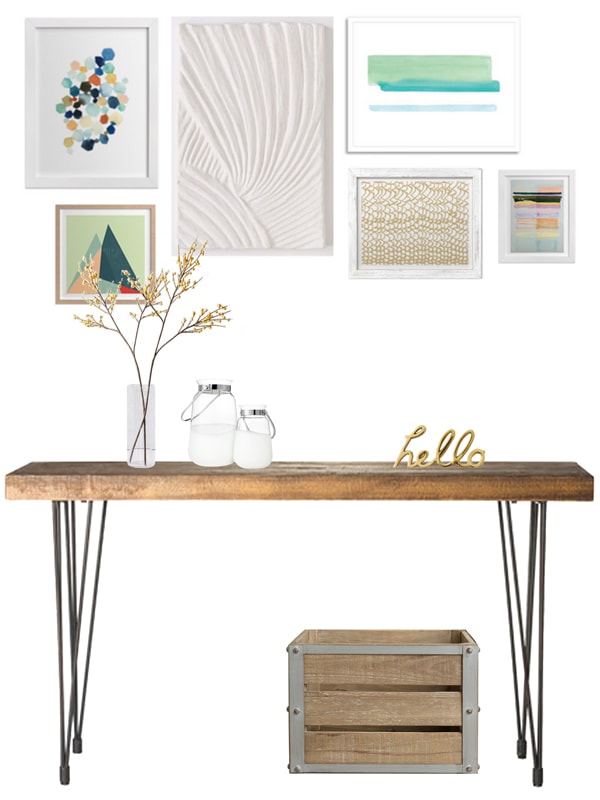 Console Table | Art – Hexagon Cluster | Art – Triangles | Art – White Woven Hanging
Art – Green Stripes | Art – Gold Waves | Art – Colored Layers | Berry Stems
Glass Lanterns | Hello Object | Wooden Crate
Inspired Interiors Studio is an E-Design firm that offers a convenient way to transform the look and feel of your space for a fraction of the cost of a typical interior designer. They offer packages of various sizes ranging from an online consultation to a complete floor to ceiling remodel. The beauty of E-Design is it is done remotely, especially packaged for you, and delivered straight to your door in very little time.
You can also stay up to date with their ongoings by following them on:
Instagram, Facebook, Pinterest or Twitter.