Today is my first Rental Home post! As some of you may know, we just made a big move across the country from the sunny Desert to the green Midwest. We are only here in the Midwest for a few years and then will be heading back to the southwest, so we decided a rental home was our best option. Today I am sharing a quick DIY that I put together down in our basement, How do to Clipboards in a Rental Home. And I had to take mine one step further, How to do Clipboards in a Rental Home with Cement Block Walls.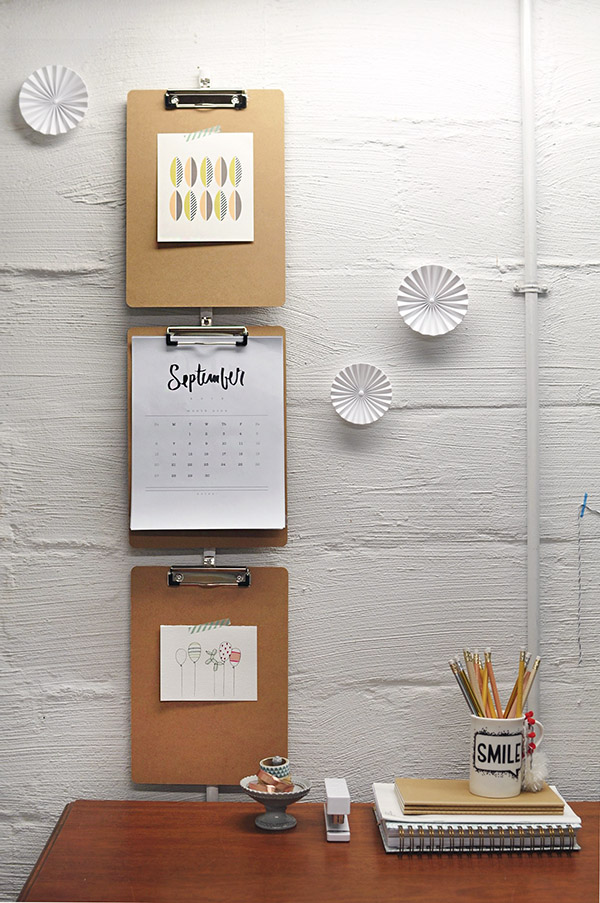 This was such a simple project and my oh my it made such a big difference for me! As I mentioned, we are renting this home for two years so we can't make any major changes or impacts to the home. My new craft and office space is in the basement. I am so thankful for bright white walls down there, but they also are concrete block… with a lot of texture. It's definitely possible to nail or screw things into concrete, but I'm not so sure my landlord would appreciate that! So, I got creative with the easiest idea on how I could hang my clipboards.

Clipboards
Tall + Thin piece of wood trim
Three short nails
White Paint
Hot.Glue Gun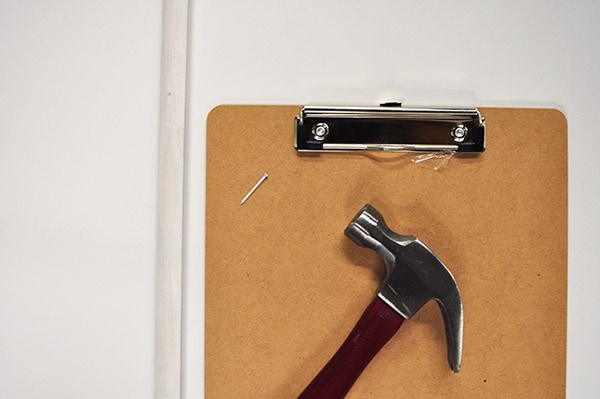 I painted a small wood trim piece about 6′ in length with a couple coats of white paint. After the trim piece was dry, I held it up behind my desk. I measured the spacing I would need to hang three clipboards along this trim piece without them hanging below the desktop.
I then set the trim down on the ground and hammered in three small white nails. My trim piece actually stood upright along the wall fairly easily, but once I put the clipboards on it, it would slowly slide to one side or the other. So, keeping with a rental friendly themed project, I used just a few small areas of hot.glue to help hold the trim in place. The hot.glue isn't holding the trim to the wall, it's simply acting like guides, not allowing the trim to move side to side.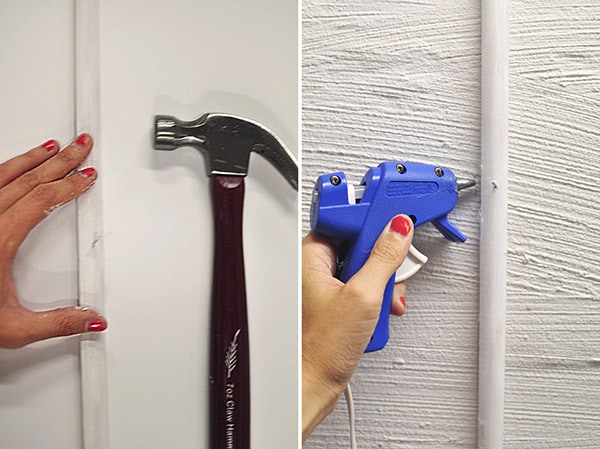 I've been so pleased with how this turned out!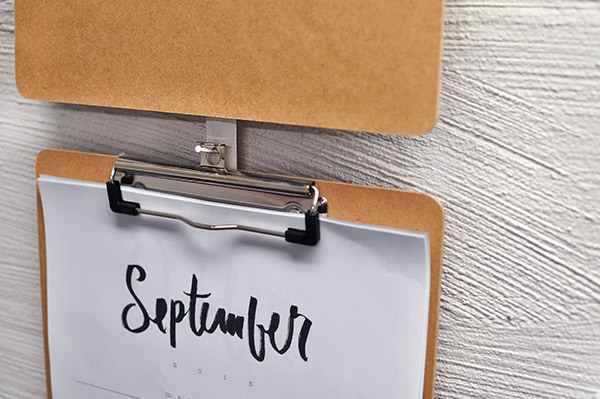 I had originally thought about using command hooks, but I don't believe they would have worked well with the texture of the wall.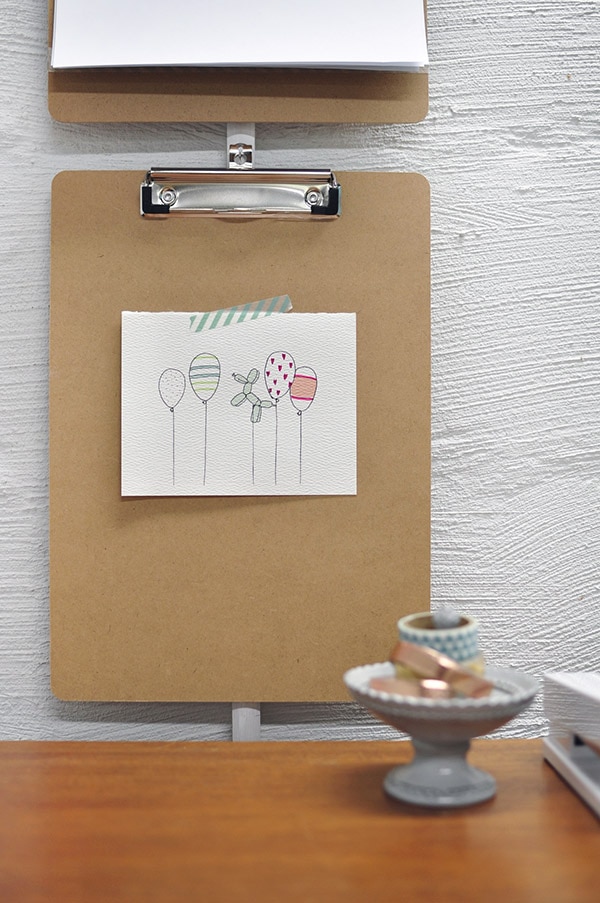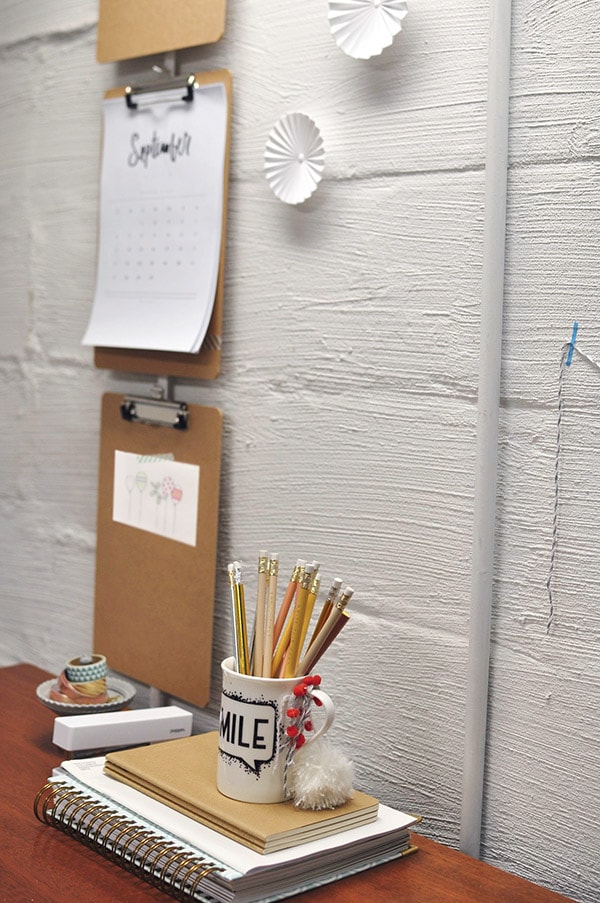 I am really loving my little space. I've been working feverishly getting everything setup, organized and of course pretty.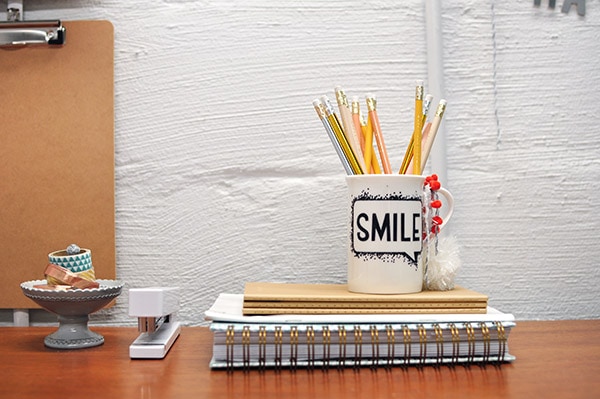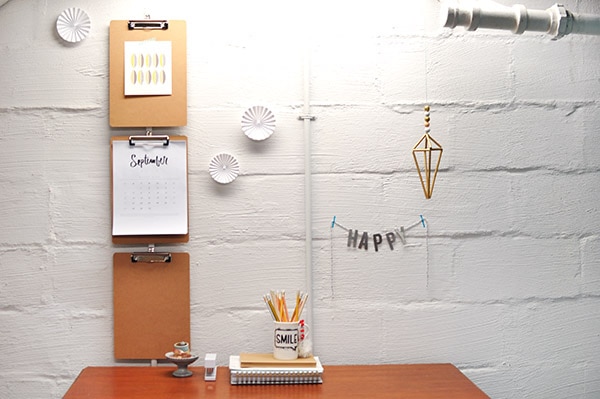 My crafting nook is the last space in the house that I setup and with it pretty much done, I am so happy to say I feel like I can start getting back into making mode! #makersgonnamake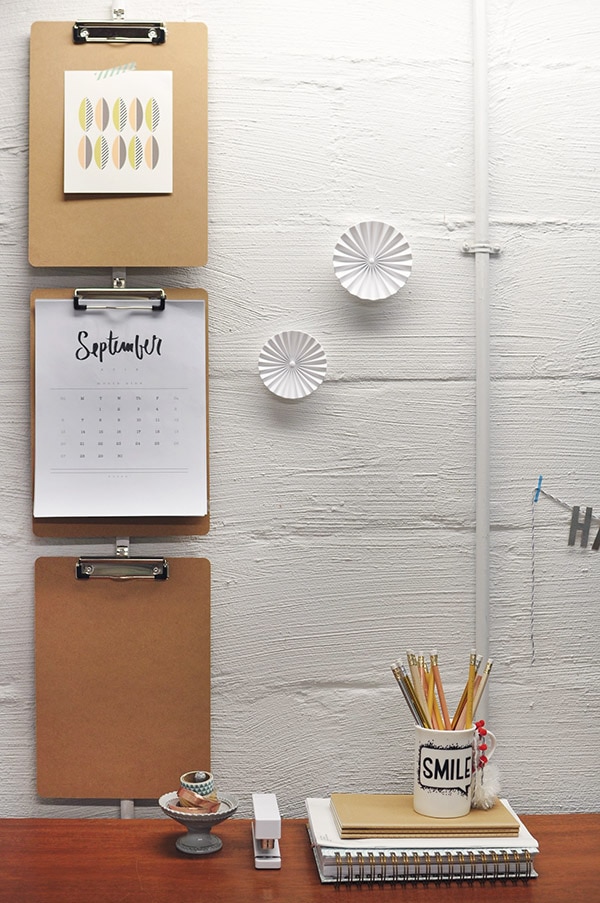 Are you in a rental home or apartment? Have you overcome any rental related struggles? I have all kinds of little ideas like this coming up in the near future!
Interested in getting that fun calendar print? You can sign up for my newsletter and get a FREE 2015 printable set!