INSIDE : Check out sixteen+ colorful and creative Pumpkin Ideas for Fall time decorating! They are perfect to sit out in your home on display and fun to make.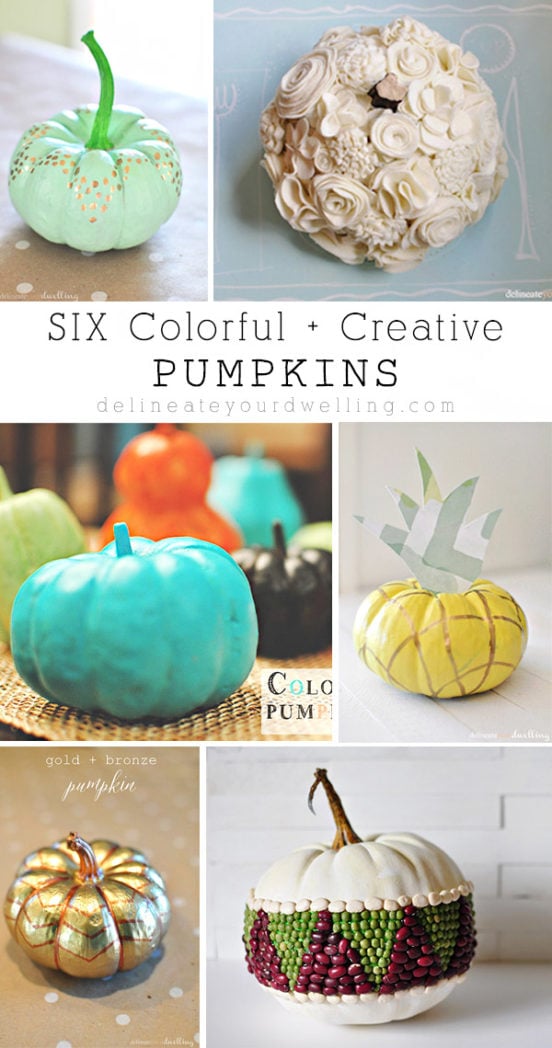 The moment the calendar turns to September, it seems like the FALL bug bites all of us. The midwest is in the 90's with high humidity and all I can think about is wearing boots and leggings while sipping on a Vanilla Chai tea… ah, fall time heaven.
I held off as long as I could, but September 9th is as long as I can wait. Today I am doing a quick roundup of so many Colorful and Creative Pumpkin Ideas. And if you are looking for fun no-carve ideas, check out my 13 Unique No-Carve Pumpkin Ideas post!
Since blogging, I realized that I really enjoy creating colorful and creative pumpkins. I've done endless different pumpkins in the years I've actually been documenting my daily crafts on the blog. And boy, do I have some new fun ideas for this year! Keep your eyes peeled in the next few weeks…
Colorful and Creative Pumpkin Ideas :
What is your favorite pumpkin you've made?