INSIDE : Check out six colorful and creative Pumpkin Ideas for Fall time decorating!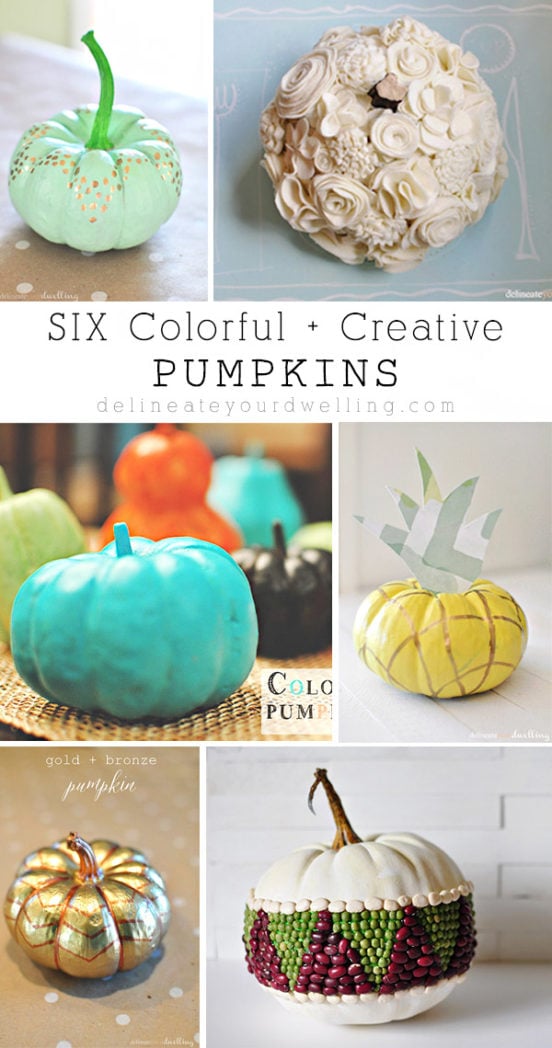 The moment the calendar turns to September, it seems the FALL bug has bit us all. The midwest is in the 90's with high humidity and all I can think about is wearing boots and leggings while sipping on a Vanilla Chai tea… ah, fall time heaven.
I held off as long as I could, but September 9th is as long as I can wait. Today I am doing a quick roundup of Six Colorful and Creative Pumpkin Ideas. And if you are looking for fun no-carve ideas, check out my 13 Unique No-Carve Pumpkin Ideas!
Since I've started blogging, I've realized that I really enjoy creating colorful and creative pumpkins. I've done six different pumpkins in the 2 years I've actually been documenting my daily crafts on the blog. And boy do I have some new fun ideas for this year! Keep your eyes peeled in the next few weeks…
Six Colorful and Creative Pumpkin Ideas :
Mint Green + Gold Pumpkin
This miniature mint green pumpkin might be one of my all time favorites that I've made. I love mixing similar colors and think the bright green stem paired with the mint green pumpkin, look simply perfect. And then you can never go wrong with adding a few gold polka dots!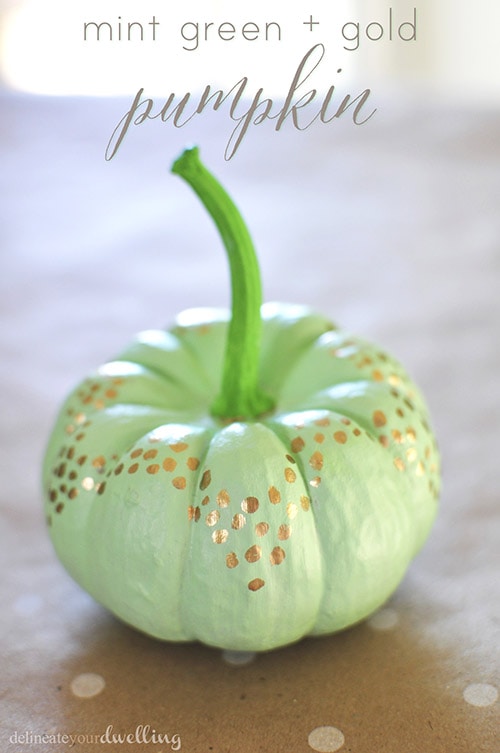 Cream Felt Pumpkin
This was the first pumpkin I made for the blog and it took some time. But I've had people tell me they thought it was a wedding bouquet. I put this cream felt pumpkin out each year with pride.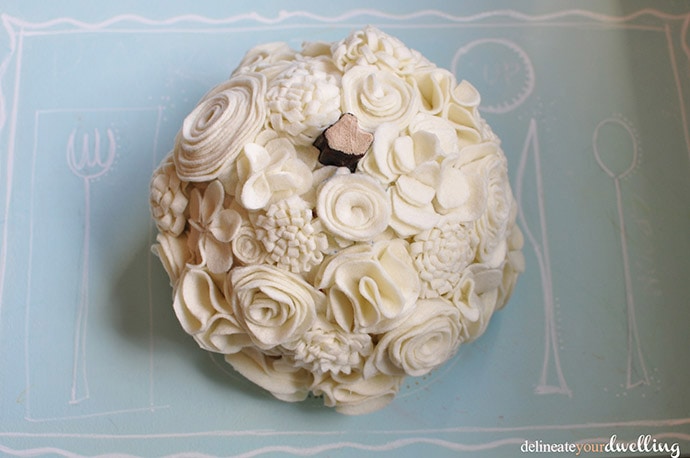 Colorful Pumpkins
These are the most simple pumpkins. I painted these adorable mini pumpkins in
four different fall toned colors and they are perfect for little kids to play with!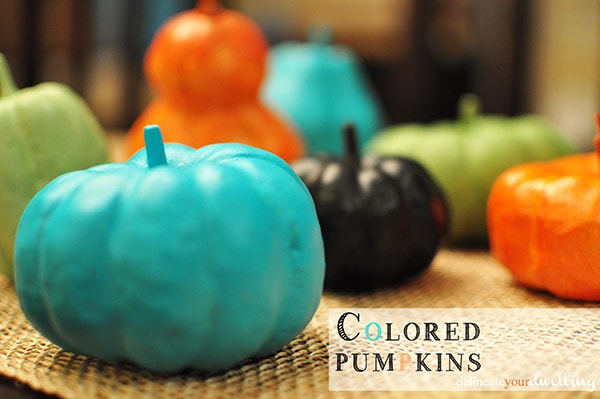 Pineapple Pumpkin
Along with most of the world it seems, I fell in love with Pineapples last year. I made Pineapple Easter Eggs and decided why not give a Pineapple Pumpkin a try, too!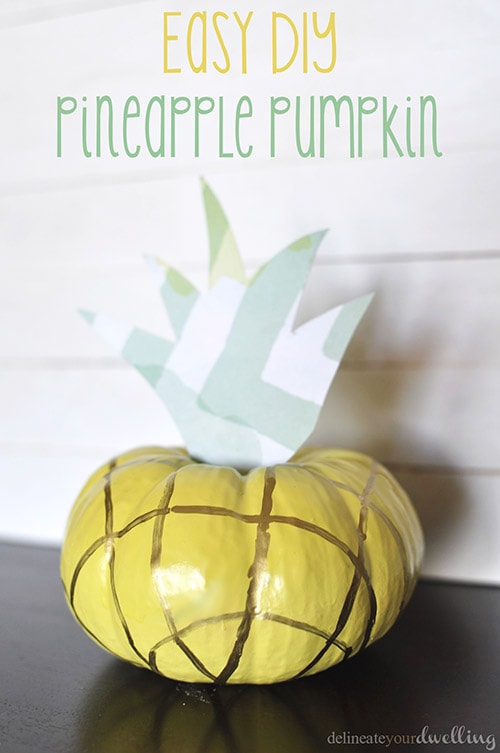 No Carve Gold + Bronze Pumpkin
This was another fun and super easy pumpkin project. I love mixing metallics,
so this was a fun project to work on.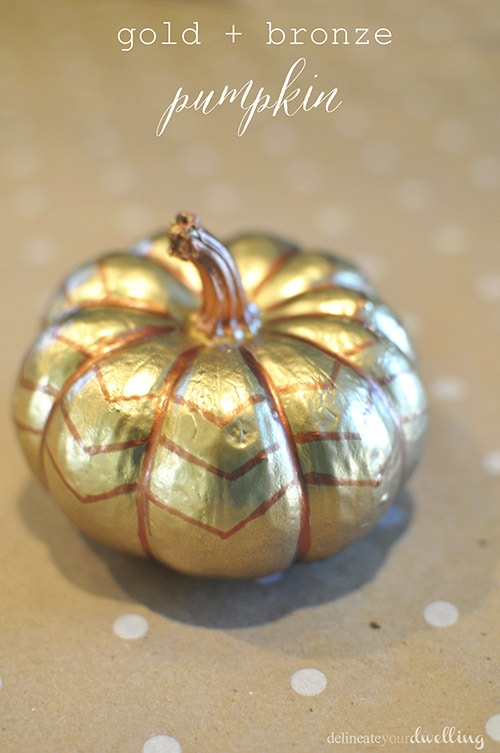 Bean Pumpkin
In a tie for my favorite pumpkin to date would be this Bean Pumpkin. Simple grocery store beans and some hot.glue and it was love at first sight!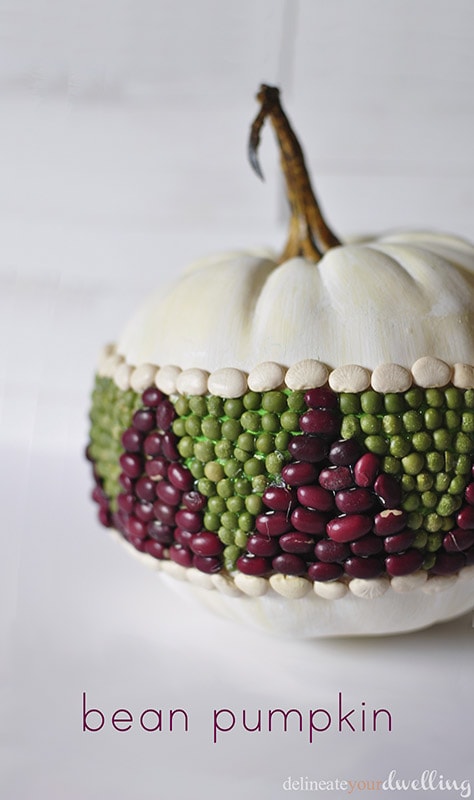 What is your favorite pumpkin you've made?
Be sure to let me know in the comments!