INSIDE : See how to create Washi Tape Pumpkins in one of the quickest and most simple pumpkin crafts ever this fall and Autumn season! Plus you can help use up your favorite washi tape stash.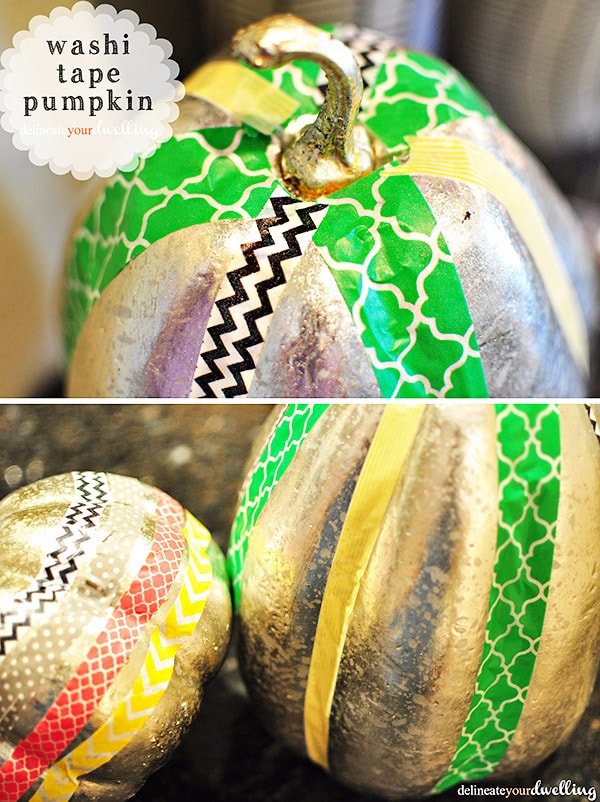 Washi Tape Pumpkins. It really is not rocket science, but it is the most simple and fun five minute project you can create to spice up your pumpkins this fall season. Plus, if you are like me at all… you have more gorgeous washi tape sitting around your home with no immediate use for it.
As I have mentioned in previous posts, this fall I got the colorful non traditional Autumn bug. I made a cream felt pumpkin a few weeks back. And then I also painted a handful of pumpkins in bright colors which are very kid friendly.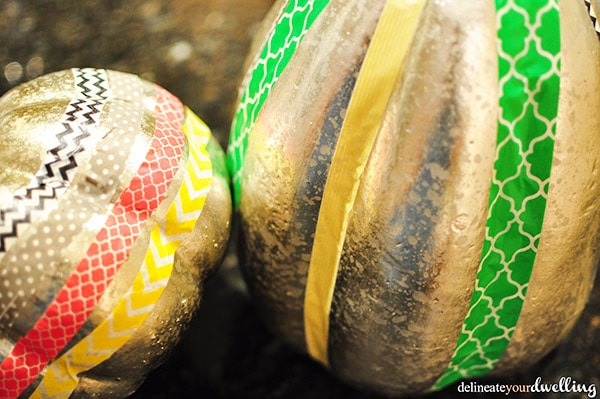 What supplies do you need to make simple Kid Friendly Washi Tape Pumpkins?
Faux Pumpkins
Washi Tape in various colors
X-Acto Knife
How do I make simple Kid Friendly Washi Tape Pumpkins?
To create these fun washi tape pumpkins, bring out all your tapes and decide what color palettes you wish to go with. I decided to do two different color schemes for my pumpkins.
On my taller pumpkin, I decided to use bright green, a yellow striped and then a black and white chevron washi tape. After the pumpkin was all taped up, I used an x-acto knife to trim right around the pumpkin's stem for a nice clean finished look.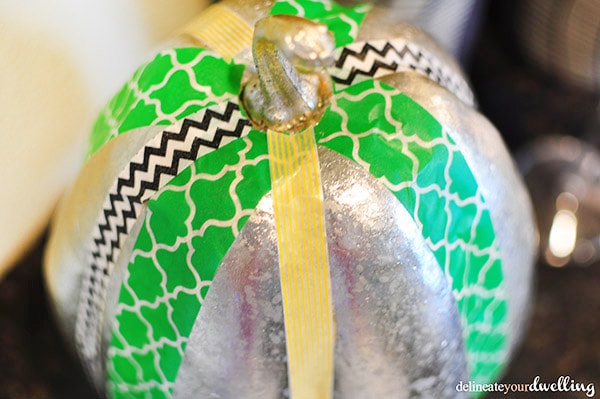 On the sweet little short pumpkin, I used washi tape colors in with yellow, red, gray and black and white. I love how although they are all fairly non traditional Fall colors, this combination of colors still has a very warm Autumn feel!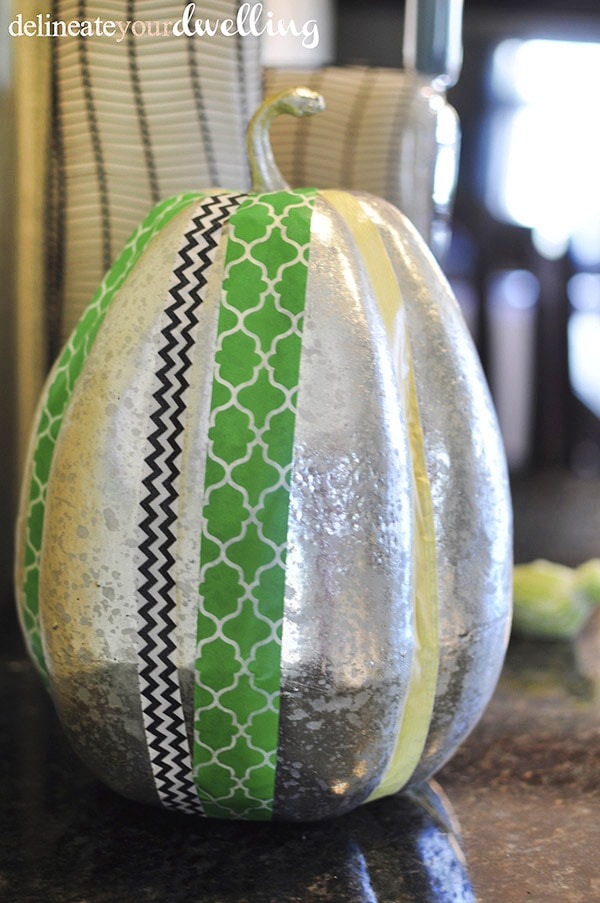 I put all my pumpkins on display on my table and I love that they are also very kid friendly! Have you washi taped any of your pumpkins for halloween yet?
SaveSave