INSIDE : Learn how to create an Easy DIY Pineapple Pumpkin this year for Halloween! Embrace the cheerful side of Fall with a set of fruity pumpkins.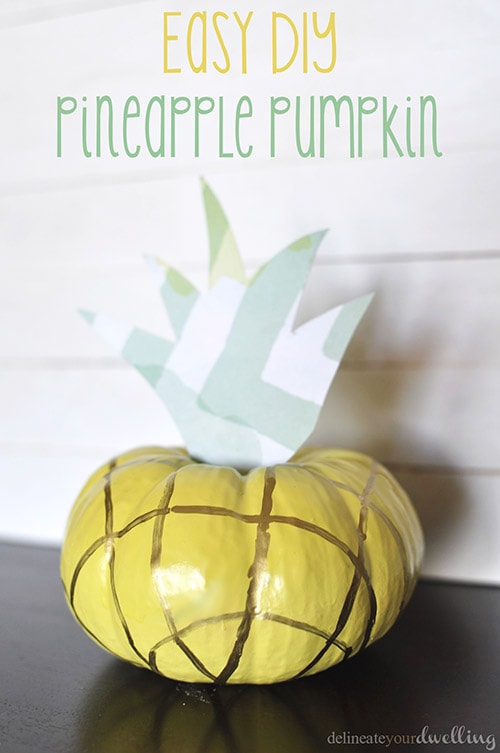 I know it's fall and we should all be thinking mums and apple cider, but I just can't quite let the pineapple go. I made this fun
pineapple washi tape print
earlier in the year and today I am sharing my
Easy DIY Pineapple Pumpkin
! Pineapples are still my go-to DIY fruit of choice.
This post contains affiliate links. See my full disclosure.
What supplies do I need to make a DIY Pineapple Pumpkin?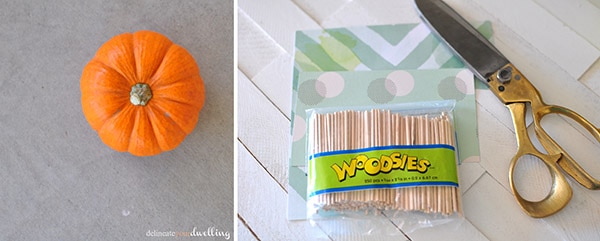 How do I make a Pineapple Pumpkin using a real pumpkin?
The first step is to clean off your pumpkin from any dirt or debris (this won't be an issue if you used a faux pumpkin) and then you can get to spray painting!
My pumpkin took about 3 coats of yellow paint, just like a piece of furniture might.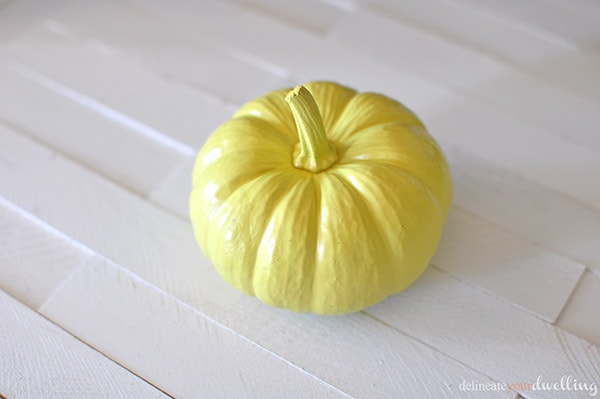 After the paint has completely dried, draw a simple checker board pattern on your pumpkin with a
gold paint pen
.
My lines were not perfectly straight, but neither is a pumpkin! So don't worry about it.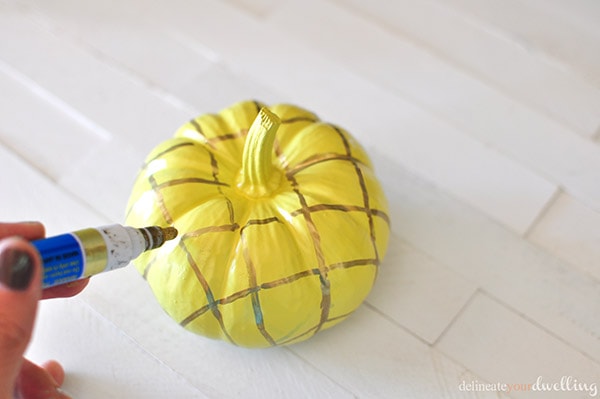 Next, cut your green scrapbook paper into a basic pineapple leaf shape. I hot glued the paper to a
small wooden dowel
and then stuck it into my pumpkin at the top.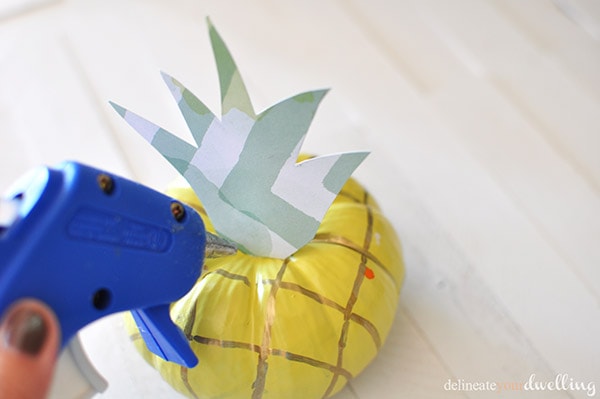 The result is a fun fruity pumpkin, perfect decor for a party, a very large fruit bowl or sitting outside to scare away the (fruit) ghosts.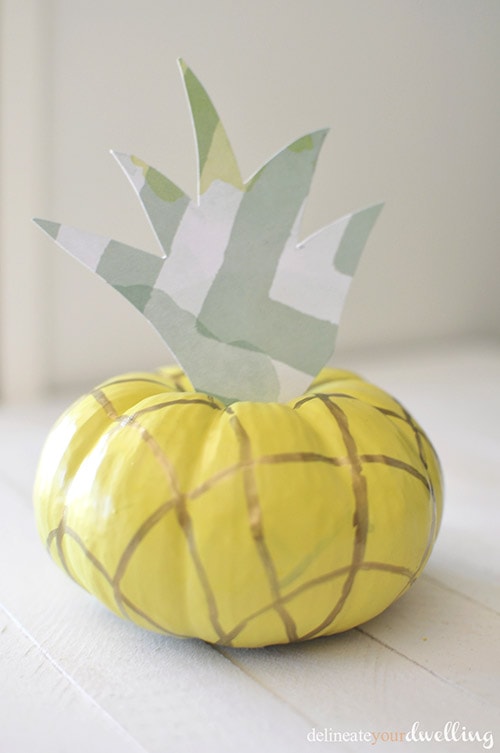 I thought an apple pumpkin might be kind of fun, too.
What do you think? Should I give it a try?
SaveSaveSaveSave
SaveSave