Happy Monday, friends!  It's a rarity to say I'm glad the weekend is over, but today I'll say it.  There is nothing like a little gold loveliness to start your week off right, so today you're in luck.  I am sharing How to make Gold Dipped Pencils!  And you might remember their cousins, my Twig Colored Pencils.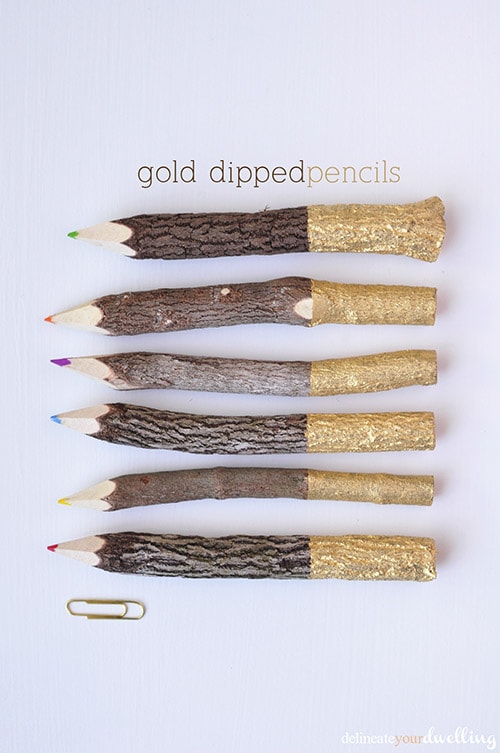 The supplies for this DIY are so simple.  Ready?
1. Find a set of twig pencils at your local Home Goods.
2. Grab your go to *Gold Leafing Paint
.
3. Washi tape.
The steps for these babies are just about as complex as the supply list.  First of all decide on the amount of gold you would like to be shown.  I wanted mine just under halfway.
Wrap your washi tape around the twig, making sure to push it snuggly against all the bark crevices.
Lastly, using your *Gold Leafing Paint
… paint away!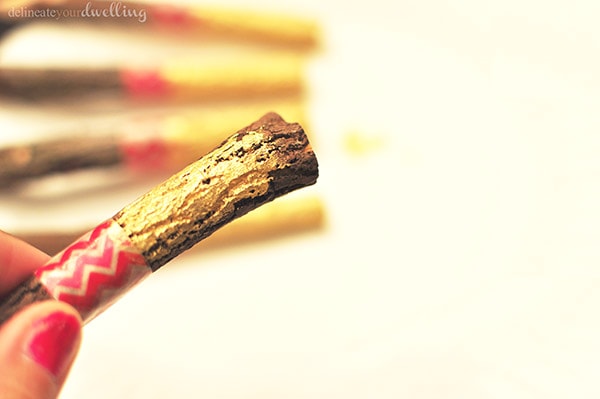 Allow adequate dry time before removing the tape and kissing these beauties… unless you want gold lips.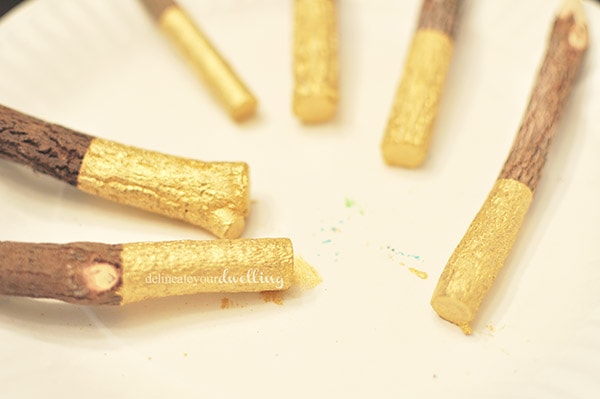 Happy gold dipped pencils.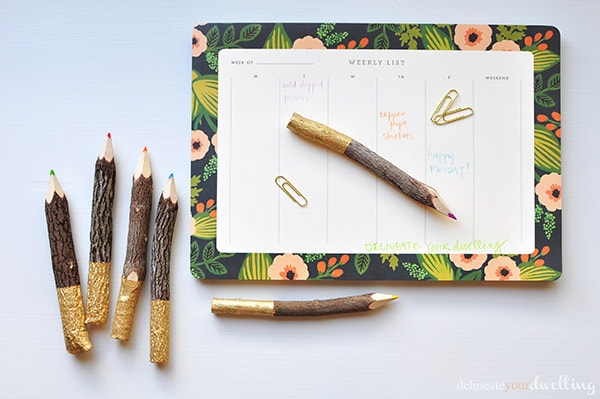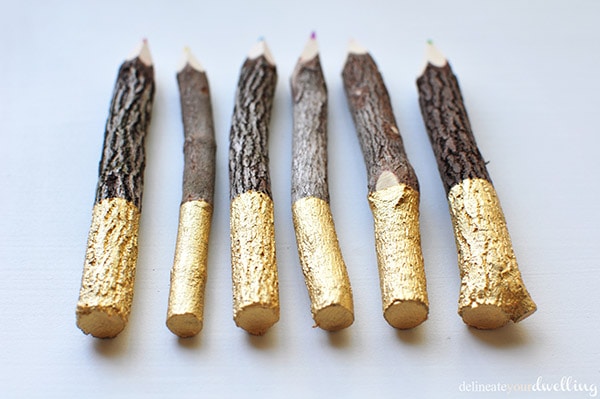 I have to admit, I may start dipping ALL my pencils in gold paint.  It makes writing so much better.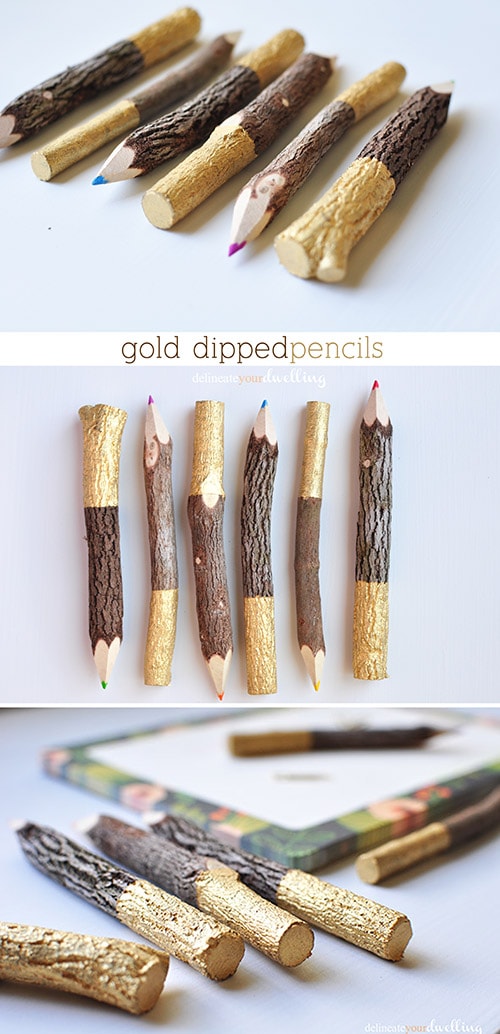 So, now that you've seen my goldies and my colored pencils which do you prefer?
Simple gold or pops of color?