Bronze and Gold Outdoor Tray
INSIDE : Learn how to update and paint a Bronze and Gold Outdoor tray with a fun scallop detail. A fun craft for any age and skill level.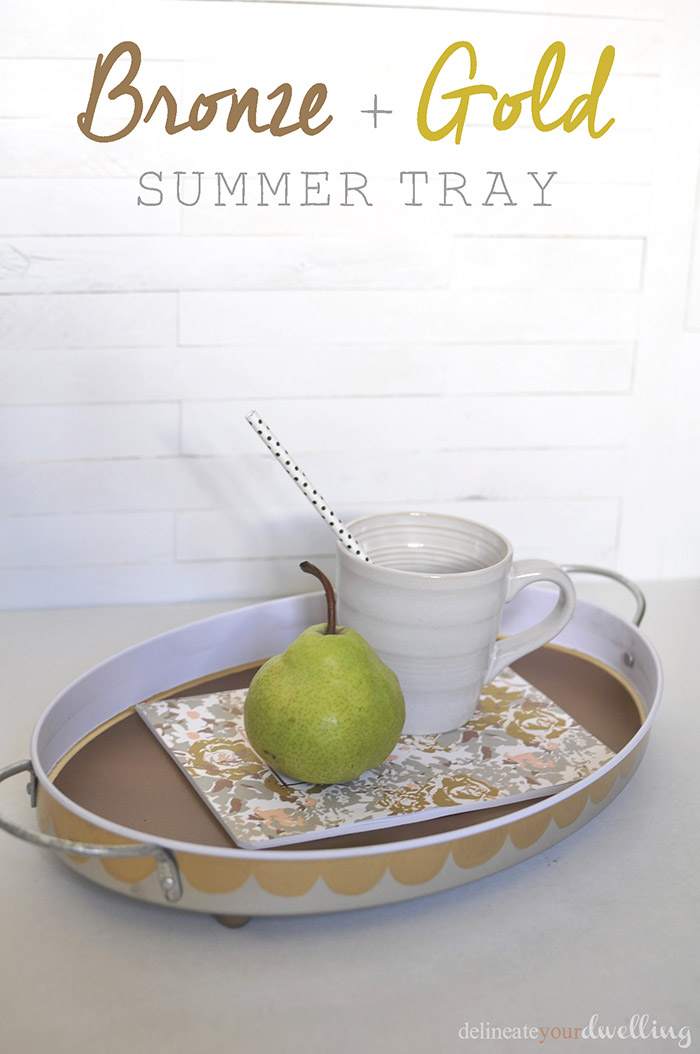 I first shared this over at Domestic Superhero.
This post may contain affiliate links. See full disclosure here.
This post has been updated since it's original August 2014 publish date.
I found this metal tray at my local Michaels store in the sale aisle and I knew with a few quick modifications it could be the most lovely outdoor accessory! Today I'm sharing how I made this guy over and turned it from odd "Coastal sayings tray" to a simple and chic Bronze and Gold Outdoor Tray.
What supplies do I need to repaint an old tray?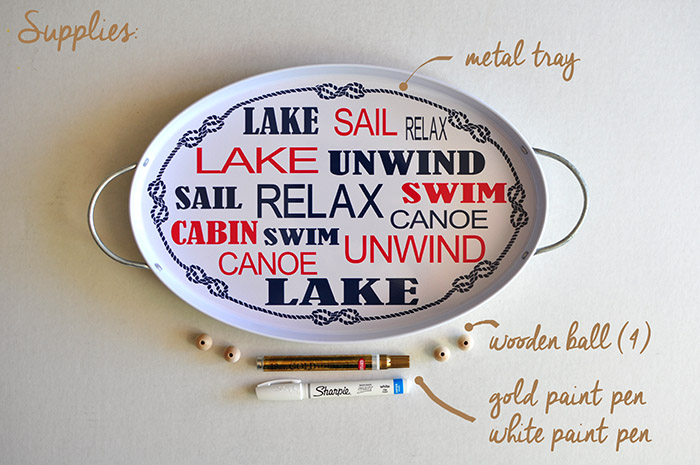 How to update an old metal tray
To update an old metal tray, start by taping off any parts you want to keep as is.
I wrapped the sides and bottom of my metal tray with a layer of tape at the very bottom and then covered the edges with aluminum foil. I then gave it two or three coats of Bronze Spray Paint to cover up all the "Coastal text" from the original design.
After the paint was dry, I also spray painted four wooden balls and hot glued them to the bottom of the tray to raise the tray up a bit off the ground and act like mini legs.
Finally using my gold paint pen, I hand drew and filled in a scallop pattern on the outside edge.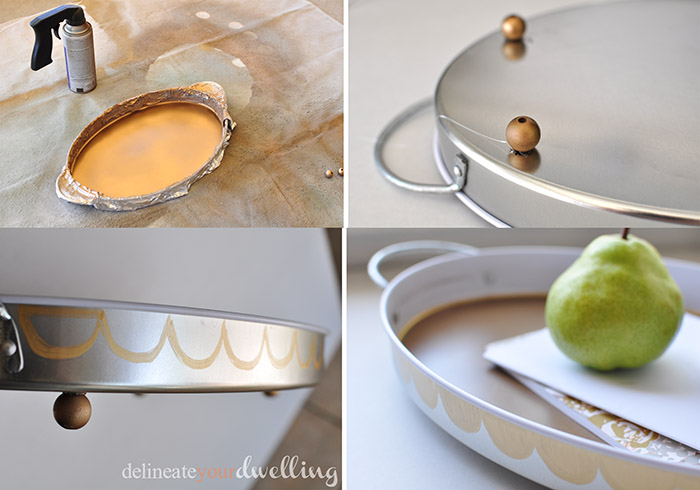 I'm such a softie for a lovely scalloped edge.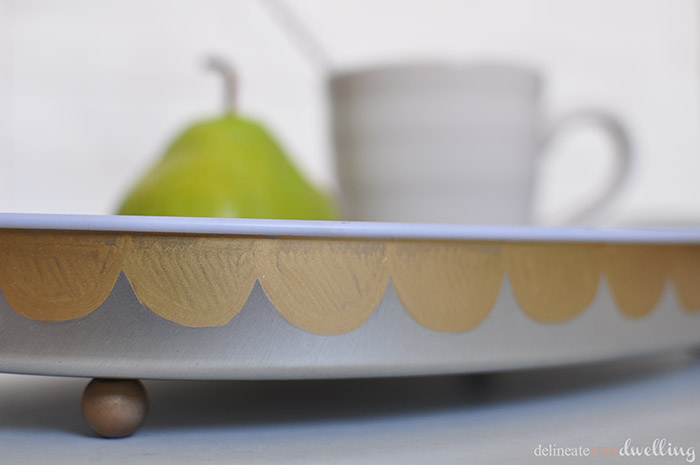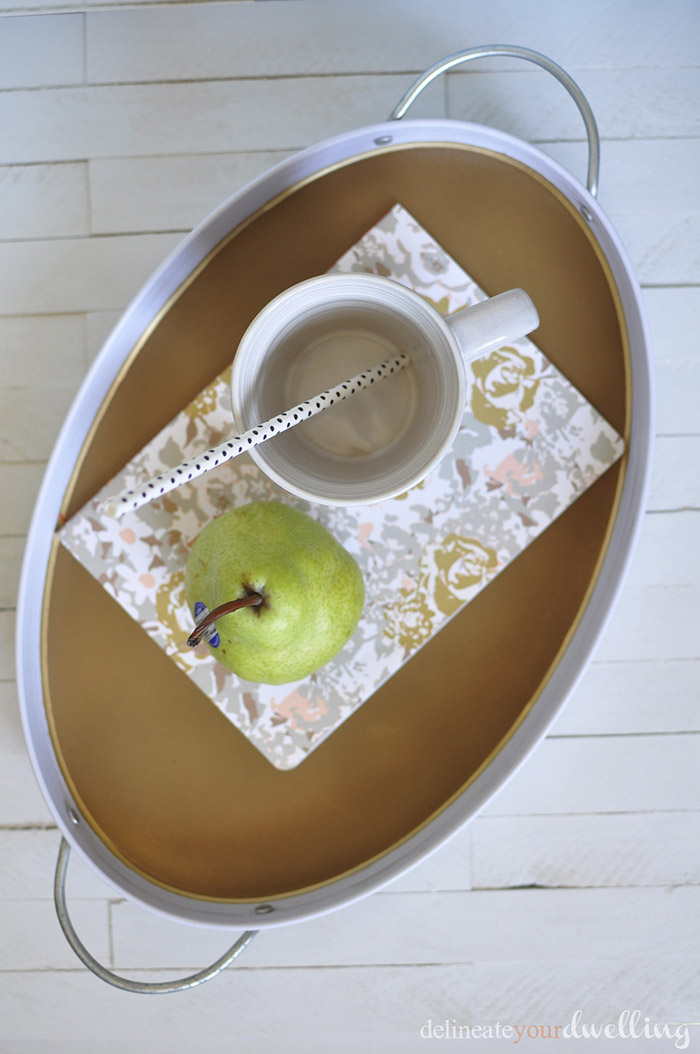 The very final detail was adding a thin gold stripe on the interior right where the bronze and the white met… just perfection!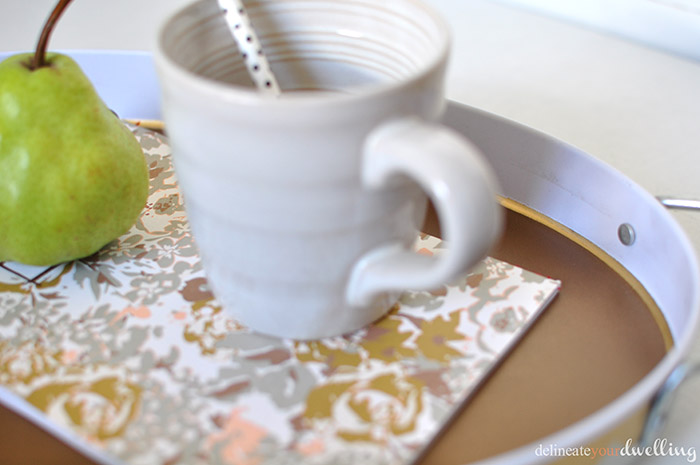 I love to entertain and summer is the ideal time for outdoor dining, friends over for barbecues or an evening margarita and this tray works perfectly in all those situations!
Have you done any fun spray paint updates recently?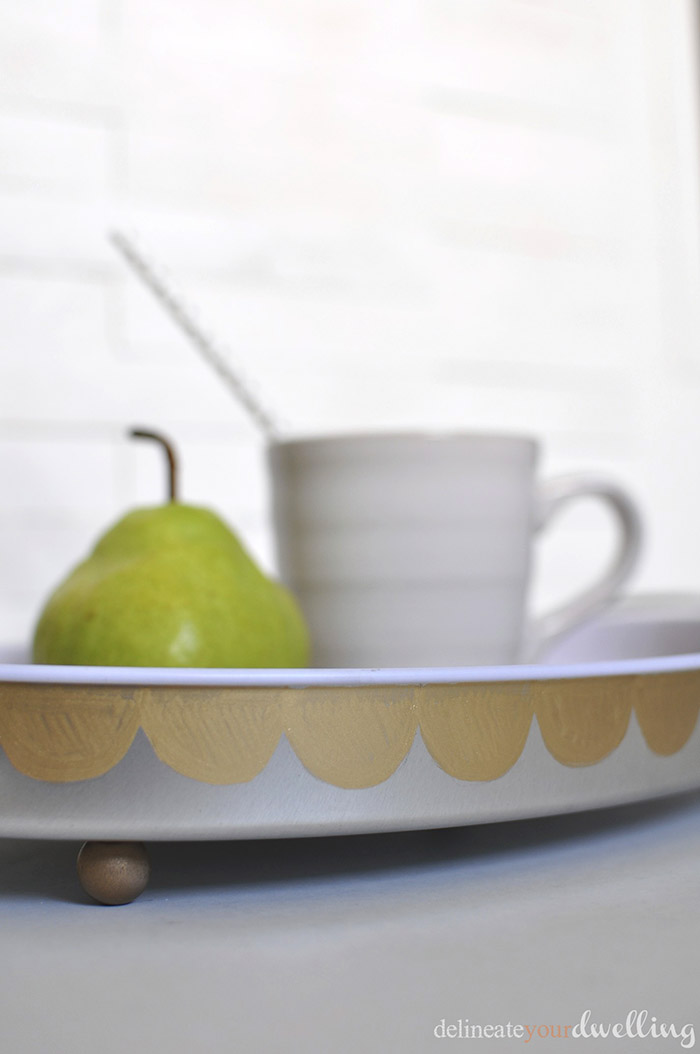 You might also like these fun summer craft projects…